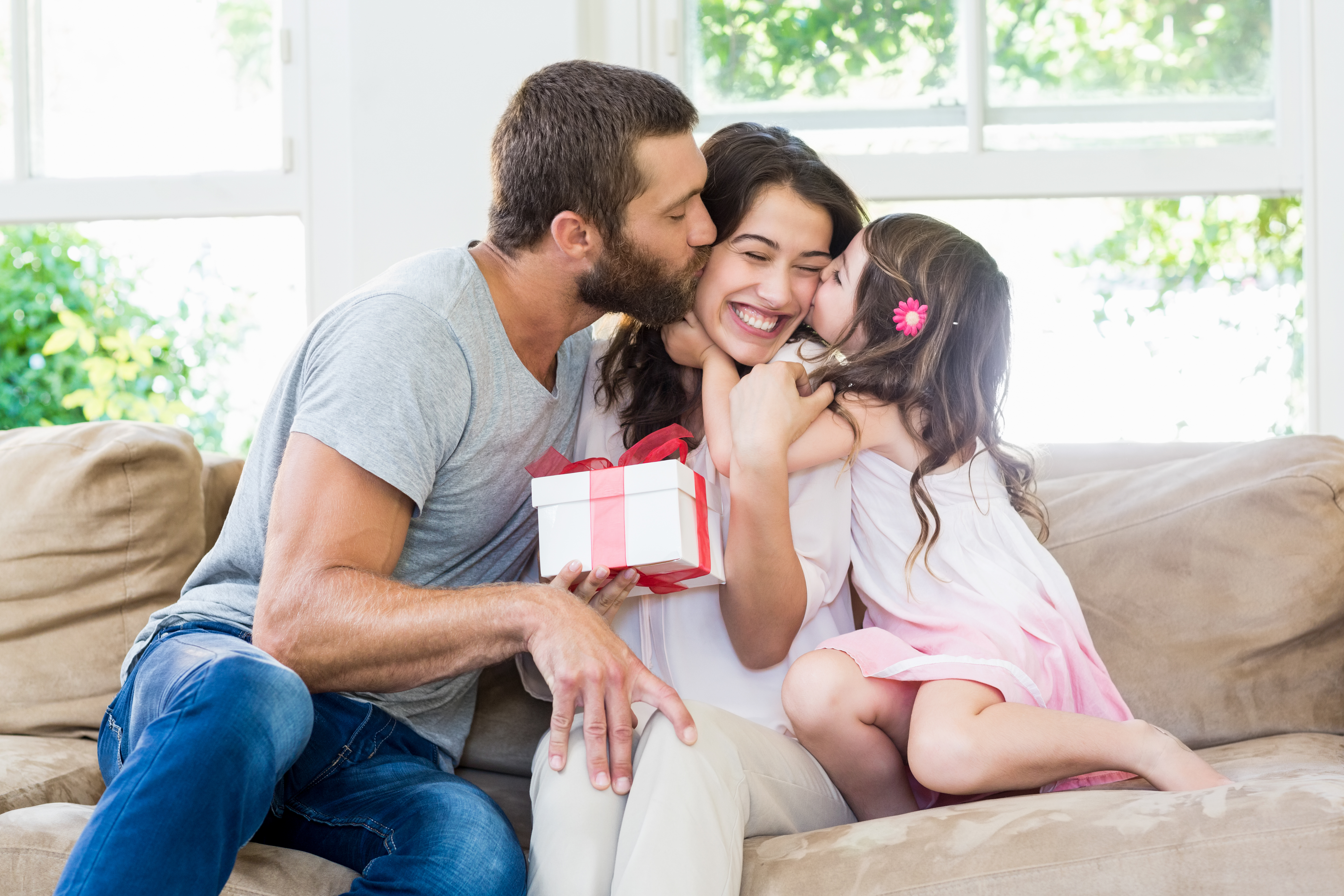 Holiday Gift Ideas for Moms! Looking for unique gifts for that special woman in your life? Check out these great ideas.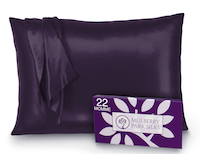 Mulberry Park Silk Pillowcase
$55; Mulberryparksilks.com
This 100% pure 22 momme silk pillowcase is an absolute must for anyone in search of a beautiful night's sleep. Sleeping on a silk pillowcase is like having an overnight beauty treatment.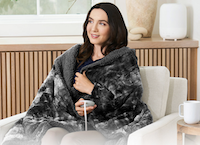 PureRadiance Luxury Heated Throw Blanket
$89.99; PureEnrichment.com
This large throw blanket is perfect to use throughout your home, on beds, couches, reading chairs and anywhere you want to be surrounded by warmth. Easily adjust between six therapeutic heat settings using the sleek detachable LED controller to drift off into peaceful relaxation and comfort.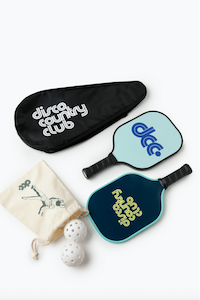 Disco Country Club Happy Hour Pickleball Set
$115; DiscoCountryClub.com
Perfect for players who are new to the game or regular players, DCC paddles are made with carbon fiber and crafted with a honeycomb core for ultimate control and durability. The styles are inspired by 70s recreation and perfect to take from court to cocktails. Includes two carbon fiber paddles, carry case, set of three balls with travel tote.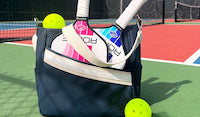 Georgie & Lou Pickleball Bag
Starting at $136; Georgieandlou.com
Made specifically for pickleball, they are not only a pretty, roomy bag to hold all of your gear, they can go from court to street, so it's a two in one. Each couture bag has all the comfort and durability needed to pack everything all in one place including designated interior pockets that hold three pickleballs and keep water cool and shaded during court time and an exclusive "carabiner system" that keeps your bag lifted off the ground, secure and away from germs.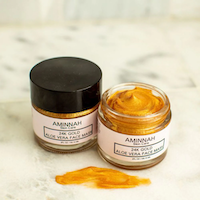 Aminnah 24K Golden Jelly Face Mask
$25; Aminnah.com
Jelly face masks are deeply nourishing and lock in moisture to help your skin become smoother, softer, and suppler. It also helps with cooling, toning and reducing inflammation. Made with natural ingredients like aloe vera, rose extract, strawberry extract, and vitamin E and 24k gold flakes.
Tea Runners
$25; Shop.TeaRunners.com
Enjoy loose leaf teas, along with tasting notes and brewing instructions. Within those boxes, you can customize your subscription even further, really delving into exactly the taste and variety you'd like. If you're not looking for a commitment, you also have the ability to shop individual teas, choosing from rare and award-winning brands, which is of utmost importance to those that truly love to brew and steep.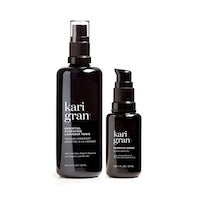 Kari Gran Hydrating Duo
$91; KariGran.com
An amazing pair of daily moisturizing products: Essential Serum (30 ml) and Essential Hydrating Tonic (100 ml). Available with lavender or rose tonic. You can use each product on its own or blend to create a custom moisturizer for day or night use.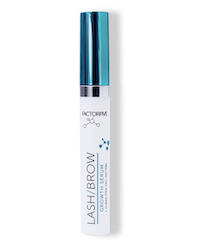 Lash/Brow Growth Serum
$79.99; Factorfiveskin.com
Get fuller, thicker lashes and brows in as little as 4–6 weeks. This advanced formulation combines skin-loving growth factors with other hair-boosting ingredients like panthenol, biotin, and ocimum basillcum hairy root extract to help strengthen, thicken and condition hair.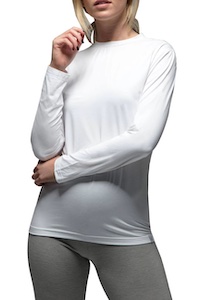 Women's LITE Base Layer Top
$34.99; HeatHolders.com
Heat Holders Women's LITE Base Layer Tops are a medium weight thermal base layer ideal for very cold days. Matching Bottoms also available.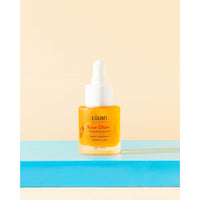 Loumi Skincare Rose Glow Face Oil
$21; LoumiSkincare.com
This nourishing and illuminating oil contains earthy botanicals that help repair damaged skin while also protecting you from future damage. A natural face oil to help even out your skin tone, this crowd-favorite leaves your skin feeling silky smooth and smelling divine.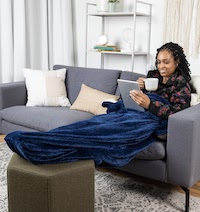 Pediped Blanket
$79; PediPocketBlanket.com
Take relaxation to the next level with PediPocket's NEW LUX line. Imagine cuddling up in Sherpa softness. These plush blankets measure nearly 6ft in length, have a spacious foot pocket to keep your toes nice and toasty and are double-lined with faux Sherpa.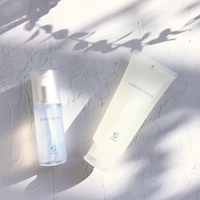 Clear Gel Cleanse by Fleuri
$35; Amazon.com
Gently removes makeup and dirt from pores. Contains natural plant extracts that replenish the skin while removing dirt, resulting in plump and soft skin. As this gentle cleanser is designed to cause less damage to the skin, it can be used safely on sensitive skin.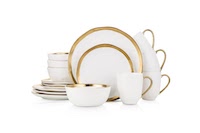 Florian Porcelain Dinnerware Set
$119; www.stonelain.co/products/florian-porcelain-dinnerware-sets-white
You'll love the way these dishes beautify a table and enhance every culinary experience, one plate, one bowl, one dish at a time. Their plates and bowls come in a variety of colors, designs, and sizes as they are all about offering high-quality tableware that's also highly-affordable.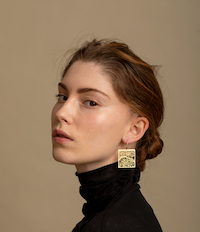 Talia Sari Jewelry
Prices vary; TaliaSari.com
Starting with a simple and user-friendly website, you can select any place in the world and with a few clicks come up with your preliminary design. Once you've chosen the area with that special connection, you can shift and move the map, add an enamel heart or a pearl marker to mark a specific place and more. Your options range from a necklace, ring, earrings, or even a brooch.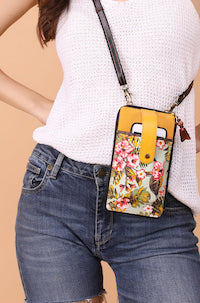 Laguna Prism Cellphone Crossbody
$49; Vaanandco.com
Secure your smartphone, cards and cash in sleek, lightweight style with this upcycled leather crossbody wallet featuring thoughtfully arranged pockets and slots.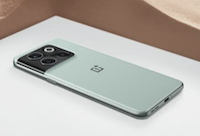 OnePlus 10T Phone
From $649; OnePlus.com
A day's power in 10 minutes and double the battery lifespan. The fastest Snapdragon mobile platform delivers ultimate performance at your fingertips through 10% higher CPU and x4 Faster AI Speed. With up to 120Hz adaptive frame rate plus always-on HDR10+ and 10-bit colour for superior brightness and colour accuracy. Run up to 30 apps smoothly in the background. Plus HyperBoost Gaming Engine with GPA Frame Stabilizer and GLC (GPU Load Control) for the most compelling gaming experience.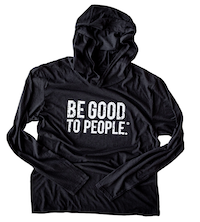 Legacy Vintage Hooded Tee
$46; BeGoodToPeople.com
You will want to live in this super-soft, comfy hooded long sleeve tee. The Triblend fabric is moisture wicking so it's great for the gym, yoga studio, running errands or Spreading the Good like you do (we know you do!). Looks good on men or women, including teens. This forever tee features our Legacy logo on the front, and a little BGTP on the back for kind of a vintage-y lived-in look.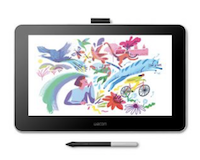 Wacom One
$399.95; https://estore.wacom.com/en-US/wacom-one-dtc133w0a.html
Wacom One is a digital pen display for all creative uses – a seamless experience whether at home, work or play. Sketch, paint, edit photos and videos, sign documents digitally, view a phone app on a bigger screen, or quickly take notes – the 13.3" screen is ready to go and comes with creative software to get you started. Everyone from creative beginners to digital natives will appreciate the simple way in which Wacom One can be used as an extension of Mac, Windows PC and Android smartphones for drawing, image/video editing, or office productivity applications.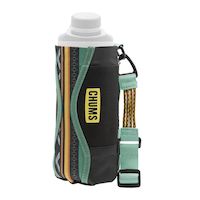 Chums Fjord Bottle Sling
$19.99; Chums.com
Designed for hauling hydration with you on every adventure. A detachable, adjustable strap can be worn over the shoulder or around the waist, and MOLLE webbing allows for hassle-free attachment to bags, backpacks, and wading belts. The Fjord features reinforced elastic construction that fits most standard bottle sizes and a mesh base for easy drying.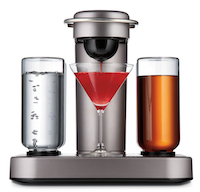 Bartesian
$369; Bartesian.com
A premium cocktail on demand product that allows you to bring the bar home with the push of a button. Each Bartesian capsule is filled with the exact fresh ingredients needed to make a high-quality cocktail, which are then automatically mixed with your choice of spirit (not provided). You no longer require all the individual ingredients, knowledge, time and mess to craft your own premium, mixologist-approved drinks.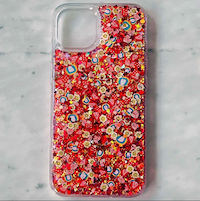 Custom Sprkl Phone Case
$70; TheSprklShop.com
Fully customize your very own phone case. All are handmade with love from Brooklyn to make your day sparkle and feel brighter. Rainbows, smiley faces, sparkles, and glitter round out the offerings. Add a little flair to your everyday items. From pet tags to phone cases, you can't help but smile when seeing this collection.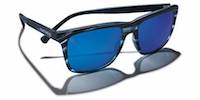 Kaenon's Essentials Sunglasses
$100; Kaenon.com
Kaenon's frames are made using TR-90 for a lightweight, barely there feel. Its SR-91 lenses are all polarized, rival glass in clarity, are featherlight, and more impact and scratch resistant than polycarbonate lenses. Frames and lenses range from the basic black and grey, to on-trend champagne frames, and bold pacific current, colored frames or reflective lenses.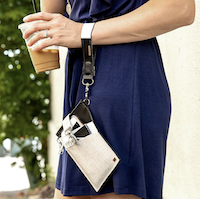 ATRAC Phone Pouch
$40; AtracUSA.com
A simple essential for just about everything you could ever need to carry; phone, keys, ID, credit cards, passport and cash. Crafted from beautiful black vegan leather material. No matter where you are headed, this beautiful, sleek phone holder is great for traveling.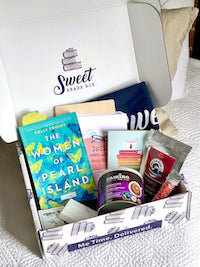 The Women of Pearl Island Sweet Reads Book Box
$40; us.sweetreadsbox.com
Sweet Reads Box is for book lovers, by book lovers. Sweet Reads Box is your chance to relax and enjoy a great read, a decadent sweet, and a carefully curated item that ties to your novel. This box features Polly Crosby's The Women of Pearl Island, a novel about an island, a family, and the secrets that live there. The box also includes milk hot chocolate, mulling spice for cider or wine, old-fashioned raspberry candy tube and much more.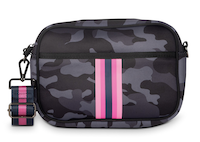 Drew Epic Neoprene Crossbody
$52; HauteShore.com
A bag that takes you from day to night in style. The compact design has smart features like a front hidden pocket and a lined interior with an additional zipper pocket giving extra room where you need it. There are so many ways to wear this bag with the standard adjustable crossbody strap.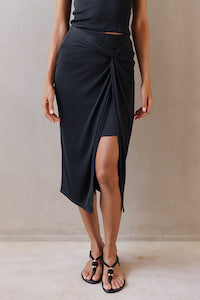 Arya Knot Skirt
$164; ConstantSol.com
A high rise, midi length knot-front skirt with an elastic waistband and front modesty skirt for consistent sun protection.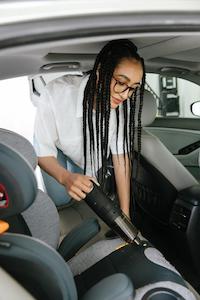 Ayla Vac-Ayla & Co. Vacuum
$60; Ayla & Co. - Vacuum
Ayla Vacuum is trendy and efficient new way to clean at home, work, or traveling. It's a daily lifesaver designed by parents to make life easier. It takes the mess, and the chaos, out of everyday events for a quick cleanup wherever it happens.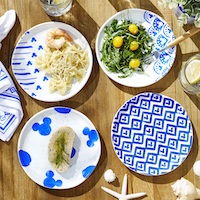 Mickey Mouse Homestead Tidbit Plate Set
$49.99; ShopDisney.com
Meal times are always more enjoyable in the company of Mickey so serve up a smile every time with this set of tidbit plates. Each of the four ceramic plates features a different design with a distinctly folk art style incorporating Mickey icons.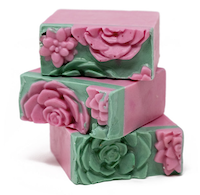 Succulent Shea Butter Soap
$8.99; EvxoCosmetics.com
These succulent soaps are made with all-natural ingredients and are the perfect gift for any succulent or plant lover. They also make a wonderful decorative piece for any bathroom or kitchen.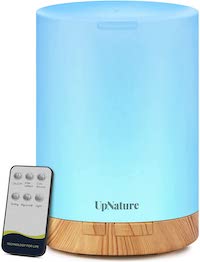 UpNature Essential Oil Diffuser
$24.99; Amazon.com
Spring is in the "air"…literally…with this cool mist ultrasonic diffuser that provides up to 12 hours of continues aroma, an auto shut off and a selection of 7 LED light colors from which to choose.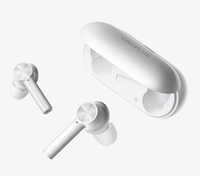 The OnePlus Buds Z2
$99; OnePlus.com
These earbuds offer high quality audio – including 40dB active noise cancellation (ANC), up to 38 hours of battery life, OnePlus' Warp Charge technology (just 10 minutes of charge will give 5 hours of playtime), and ultra-low latency.
Updated: November 2022