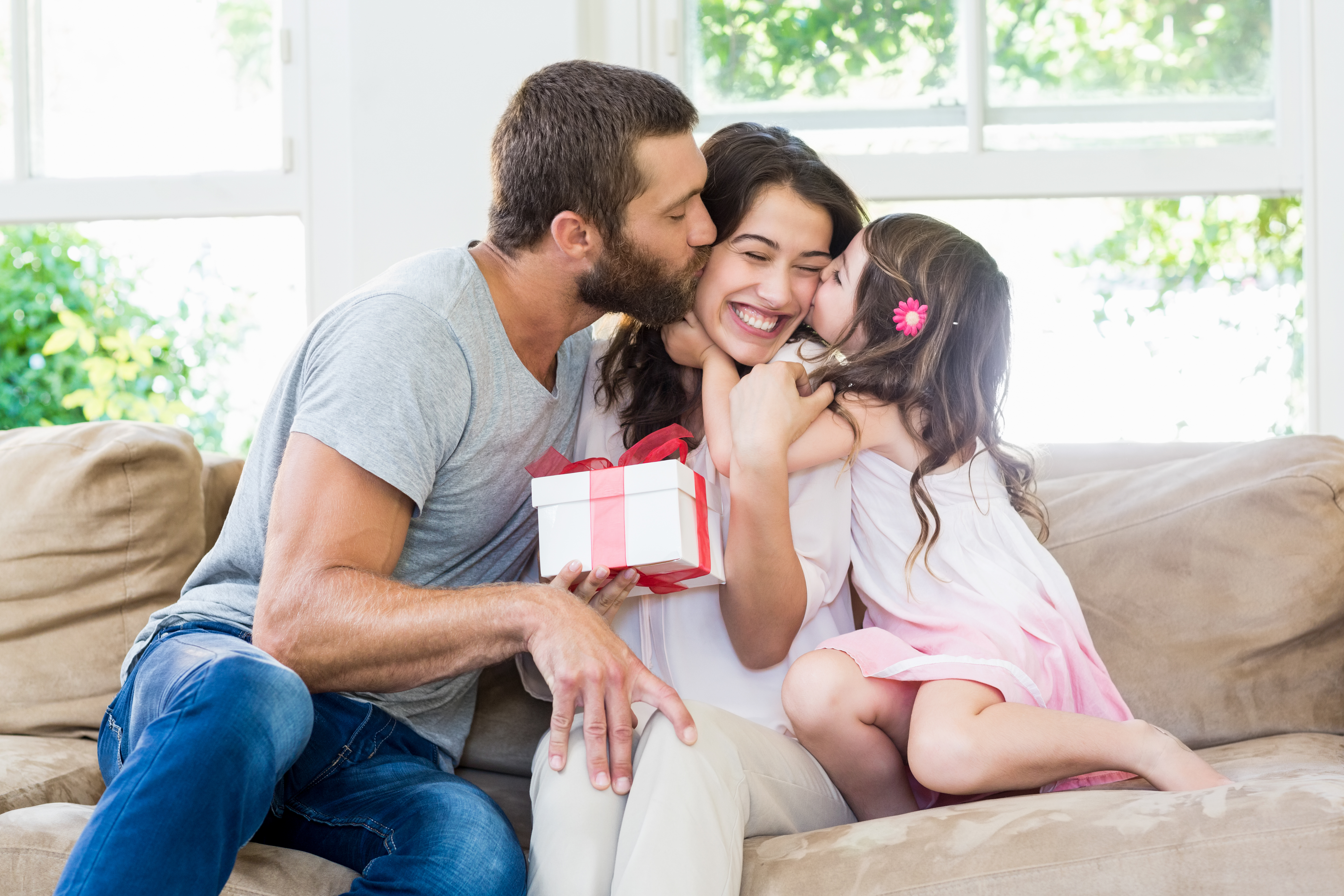 Gift Ideas for Moms! Looking for unique gifts for that special woman in your life? Check out these great ideas.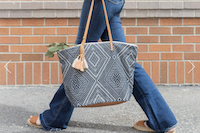 Beach Ikat Tote
$88; LuAndElle.com
A timeless mid-sized tote with long shoulder handles in real leather and metal snap closure for effortless portability. This tote is made from an embroidered fabric and 100% leather trim. Bottom panel is in 100% leather for durability. Fits all of life's necessities, including a 16" laptop. Three interior pockets (one having a zipper closure) is perfect to keep your phone and keys handy.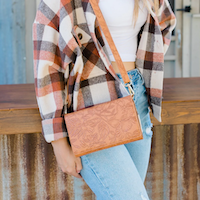 Save the Girls Touchscreen Purse
Starting at $24.99; SaveTheGirls.com
Rather than fumbling for your phone when you receive a text or call, with a Save the Girls purse you will seamlessly use all of your phone's features while it remains secure in a gorgeous, well-designed purse. No more cracked screens. Plus, a percentage of sales is donated to breast cancer research.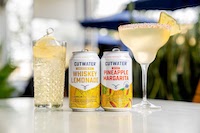 Cutwater Spicy Pineapple Margarita & American Rye Whiskey Lemonade
$13.99; CutWaterSpirits.com
Turn up the heat with a spicy rendition on Cutwater's fan-favorite Pineapple Margarita featuring Cutwater's award-winning Tequila, triple sec, real pineapple juice and serrano pepper flavor for the perfect balance of a sweet (kick) heat. The bold and refreshing American Rye Whiskey Lemonade combines made-in-house, refreshing lemonade and real lemon juice. The bright citrus perfectly balances notes of sweet fruit and spice from the complex yet flavorful whiskey.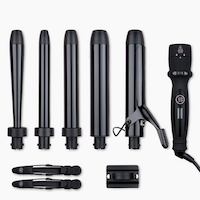 Bombay Hair 5-in-1 Curling Wand
$80; BombayHair.com
Bombay Hair tools make it possible to master salon style from the comfort of your own home. The wands are interchangeable. Made from various precious metals and equipped for long-lasting performance, this brand offers a variety of curling wands, curling irons, flat irons, and styling kits.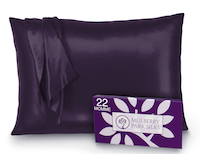 Mulberry Park Silk Pillowcase
$55; Mulberryparksilks.com
This 100% pure 22 momme silk pillowcase is an absolute must for anyone in search of a beautiful night's sleep. Sleeping on a silk pillowcase is like having an overnight beauty treatment.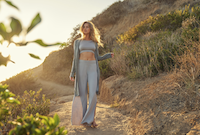 Hadobody
Prices vary; Hadobody.com
The next time you work out, why not put on clothes that inspire you to crush your routine and uplift your mind, body, and soul simultaneously? Hadobody is all about bringing out the best in you, with a gorgeous selection of apparel for women and men with well-being top of mind. Feel strong and empowered as you let your clothes inspire a life well led, an ode to being fit, healthy, and confident that looks good on you. Choose from chakra-themed tops, bottoms, bralettes, and undies that are wardrobe essentials and oh-so-comfortable. You'll look fabulous and, most importantly, be energized to work out in style, leaving you with positive vibes and a can-do attitude.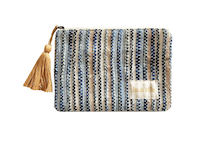 Coastal Boheme Pouch
$34; LuAndElle.com
Made from embroidered fabric from India. A great way to accessorize any outfit, day or night.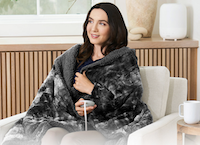 PureRadiance Luxury Heated Throw Blanket
$89.99; PureEnrichment.com
This large throw blanket is perfect to use throughout your home, on beds, couches, reading chairs and anywhere you want to be surrounded by warmth. Easily adjust between six therapeutic heat settings using the sleek detachable LED controller to drift off into peaceful relaxation and comfort.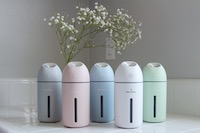 Hey Dewy Wireless Facial Humidifier
$59.95; HEYDEWY.com
Wireless and rechargeable, you can truly take this with you wherever you go - around the home, to your office, in your car, while you travel. Hydrate your skin throughout the day with 8-hour battery and water capacity.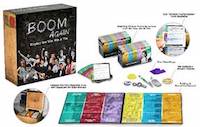 Boom Again
$45; BoomAgain.com
Boom Again speaks directly to the generation who grew up in the '50s, '60s, and '70s. Designed to be played by two players—or two teams, Boom Again features over 2,200 questions drawing from advertising slogans and jingles, politics and social movements, movies, music, and television.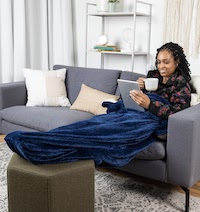 Pediped Blanket
$79; PediPocketBlanket.com
Take relaxation to the next level with PediPocket's NEW LUX line. Imagine cuddling up in Sherpa softness. These plush blankets measure nearly 6ft in length, have a spacious foot pocket to keep your toes nice and toasty and are double-lined with faux Sherpa.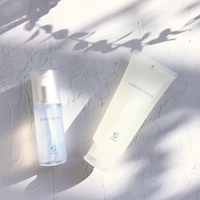 Clear Gel Cleanse by Fleuri
$35; Amazon.com
Gently removes makeup and dirt from pores. Contains natural plant extracts that replenish the skin while removing dirt, resulting in plump and soft skin. As this gentle cleanser is designed to cause less damage to the skin, it can be used safely on sensitive skin.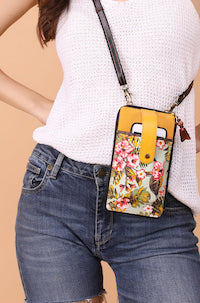 Laguna Prism Cellphone Crossbody
$49; Vaanandco.com
Secure your smartphone, cards and cash in sleek, lightweight style with this upcycled leather crossbody wallet featuring thoughtfully arranged pockets and slots.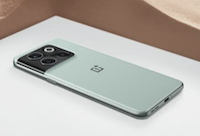 OnePlus 10T Phone
From $649; OnePlus.com
A day's power in 10 minutes and double the battery lifespan. The fastest Snapdragon mobile platform delivers ultimate performance at your fingertips through 10% higher CPU and x4 Faster AI Speed. With up to 120Hz adaptive frame rate plus always-on HDR10+ and 10-bit colour for superior brightness and colour accuracy. Run up to 30 apps smoothly in the background. Plus HyperBoost Gaming Engine with GPA Frame Stabilizer and GLC (GPU Load Control) for the most compelling gaming experience.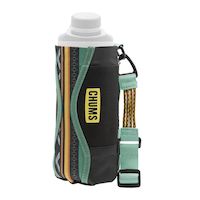 Chums Fjord Bottle Sling
$19.99; Chums.com
Designed for hauling hydration with you on every adventure. A detachable, adjustable strap can be worn over the shoulder or around the waist, and MOLLE webbing allows for hassle-free attachment to bags, backpacks, and wading belts. The Fjord features reinforced elastic construction that fits most standard bottle sizes and a mesh base for easy drying.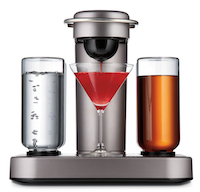 Bartesian
$369; Bartesian.com
A premium cocktail on demand product that allows you to bring the bar home with the push of a button. Each Bartesian capsule is filled with the exact fresh ingredients needed to make a high-quality cocktail, which are then automatically mixed with your choice of spirit (not provided). You no longer require all the individual ingredients, knowledge, time and mess to craft your own premium, mixologist-approved drinks.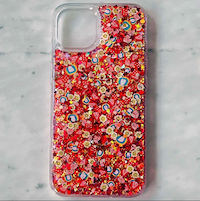 Custom Sprkl Phone Case
$70; TheSprklShop.com
Fully customize your very own phone case. All are handmade with love from Brooklyn to make your day sparkle and feel brighter. Rainbows, smiley faces, sparkles, and glitter round out the offerings. Add a little flair to your everyday items. From pet tags to phone cases, you can't help but smile when seeing this collection.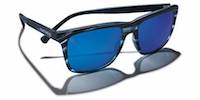 Kaenon's Essentials Sunglasses
$100; Kaenon.com
Kaenon's frames are made using TR-90 for a lightweight, barely there feel. Its SR-91 lenses are all polarized, rival glass in clarity, are featherlight, and more impact and scratch resistant than polycarbonate lenses. Frames and lenses range from the basic black and grey, to on-trend champagne frames, and bold pacific current, colored frames or reflective lenses.
Updated: January 2023