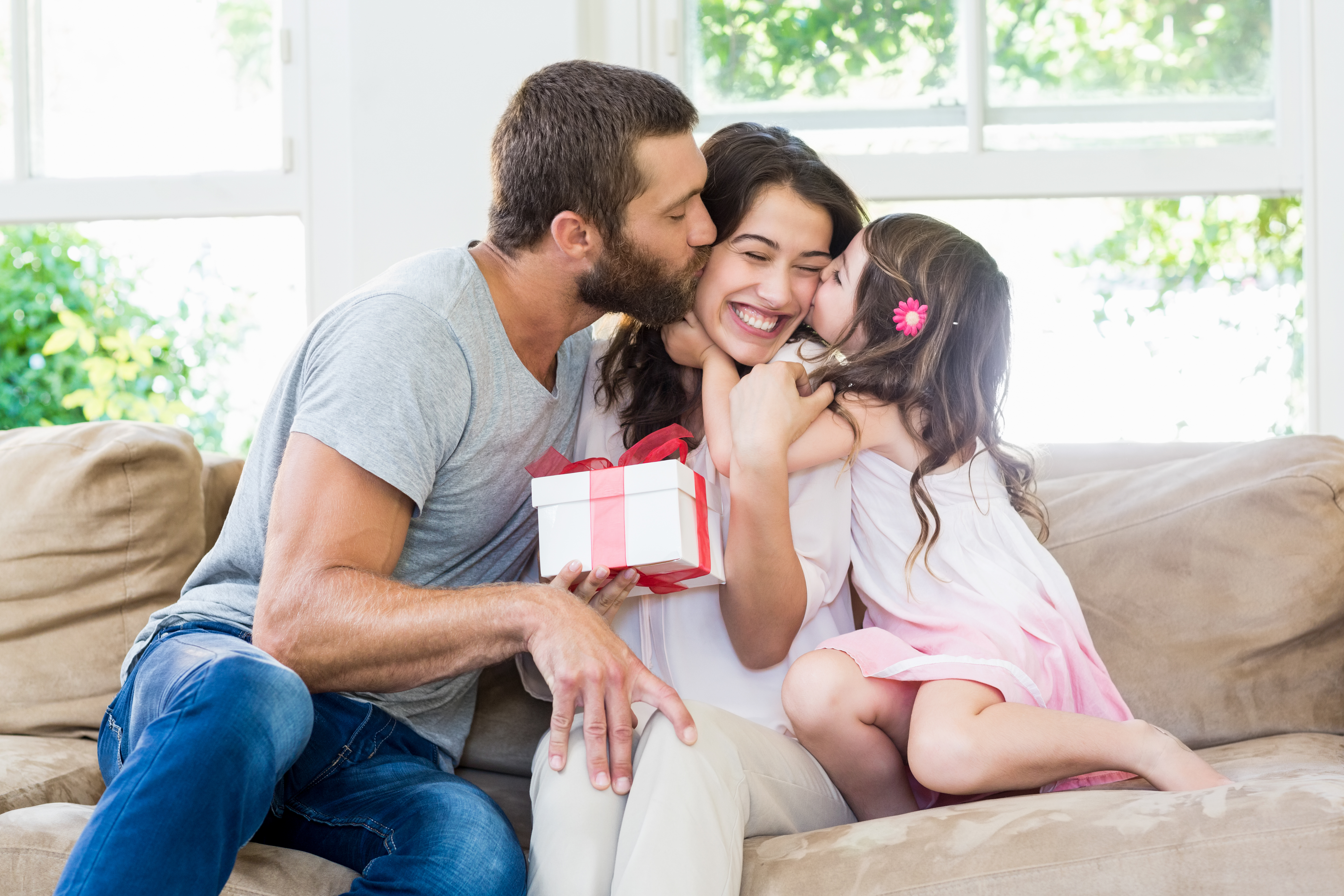 Gift Ideas for Moms! Looking for unique gifts for that special woman in your life? Check out these great ideas.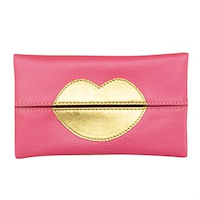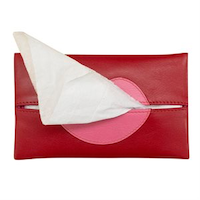 Hot Lip Travel Tissue Holder
$14.40; ilinewyork.com
Whether you have the sniffles or just touching up your makeup, you need this adorable tissue holder. Fits perfectly in your pocket or just drop it in your bag. And because it's so cute with 'kisses' on the front, all of your friends will want one too.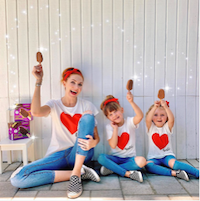 "Bestie" Letter Love Pattern Short-sleeve T-shirts for Mommy and Me
Prices vary; PatPat.com
From craft projects and park dates with the kids to coffee or shopping with the girls, these comfy tees can do it all and look fantastic paired with your favorite jeans. Find stylish, quality kids and family clothes at an affordable price, and they're sharing the love with special matching shirts, dresses, and onesies that are perfect for your upcoming Valentine's (or Galentine's) Day.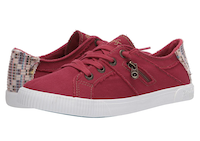 Blowfish Fruit Sneaker
$44.99; Zappos.com
A cool and effortless style to keep you comfortable on-the-go, the Fruit sneakers. Upper made of textile with zipper detail. Lace-up design, lightly cushioned, stationed insole with woven detail at the heel.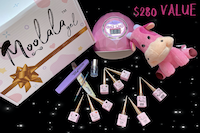 All You Need Moolala Gel Kit
$168.90; MiniManiMoo.com
The perfect kit for any nail polish lover. Suitable for home users and nail pros, it contains everything you need for the perfect gel nails, packaged in a gorgeous gift box.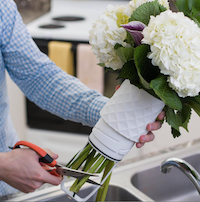 Amaranth Vase
$59.99; AmaranthVase.com
Amaranth Vases make it effortless to trim stems and add fresh water with a simple twist, drain and snip. These innovative vases allow you to conveniently remove the bottom of the vase making it easy to trim stems and get rid of the old water. With several colors to choose from, the decorative design is also made of a proprietary blend of marble powder that gives the vases a premium feel and they won't break or shatter if dropped.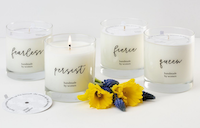 She Inspires Candle
$20; prosperitycandle.com
Handmade by women artisans, these soy coconut candles are perfect gifts to celebrate the important women in our lives. Wrapped in the words Fearless, Fierce, Queen and Persist, each candle is beautifully scented and paired with a powerful, inspiring quote. Give to the girls, sisters, friends, and co-workers in your life for a reminder of strength. Every Prosperity Candle gives back to women artisans in the U.S. who are creating a brighter future.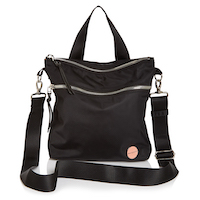 shortyLOVE Amuse Bag
$148; shortylove.com
Comes in four colors and is a two-in-one bag: crossbody or top handle. The amuse is the perfect bag for the 'essentials'. It's the ideal size for wallet, tablet, a good book, sunglasses, etc.
Ribbed Travel Blanket
$88; GetEMarie.com
Designed for life on the go, the Travel Blanket effortlessly transitions from a blissfully-soft scarf to snuggly blanket in a snap. No matter what your day has in store, this compact and lightweight accessory allows you to experience the best of both comfort and style. For a limited time, this cozy blanket includes a free matching eye mask that ensures restorative zzz's. 10% of all purchases of the blanket set benefit YourMomCares, a non-profit organization of celebrity and influencer moms dedicated to supporting kids' mental health.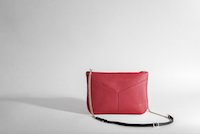 Kristen Convertible Crossbody Bag
$170; MarcherStudio.com
Convertible, functional and powerful. The Kristen bag is the ideal size to toss into a larger bag, or carry alone as an evening bag. Multiple interior pockets and exterior pockets help keep your smallest items organized and at your fingertips.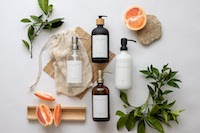 The Polished Jar
$18 each; ThePolishedJar.com
Offering beautiful ceramic jars that complement the rooms in your home, you'll love filling them up with your favorite soap, lotions, and cleaners for a modern boutique look. All jars come with waterproof labels. Mix and match your bottle, pump, and label to create the right look for your room. Custom labels are also offered that make this a great holiday gift idea that caters to different lifestyles.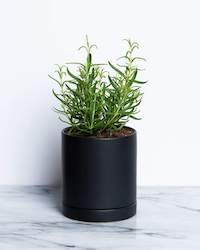 GreenDigs Rosemary Plant
$29.99; ShopGreenDigs.com
Woodsy, warm Rosemary is the perfect addition to the herb-lovers kitchen. Whether used fresh or dried, Rosemary adds a robust, peppery flavor to everything from breakfast dishes to cocktails to savory desserts. It also adds a pop of rustic green to your spice-growing rack. Whether you're an enthusiast curating your own urban jungle, a foodie harvesting your own herbs, or brand new to the growing lifestyle, Greendigs plants and accessories bring any space to life.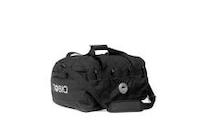 Tobiq Bag
$149; TobiqTravel.com
Keep your family organized while on the go. This lightweight bag is divided into four 15 liter compartments. Each interior is fully lined with two mesh bungees and a large zipper pocket. Carry and organize anything from bike helmets and gloves to cheer uniforms and poms.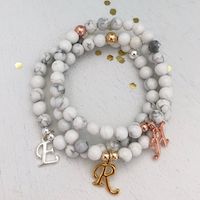 Letter Bead Bracelet
$26; IsabelleGraceJewelry.com
Fashion should be fun because life is just too short for boring and we definitely think everything is more fun when it's personalized. This bracelet in marbled white howlite sets a classic tone for your bracelet stack. Made with powerful stretch cord and high quality 4mm plated beads and genuine 6mm howlite beads. Initial charms are plated.
Anti-Aging Mask and Hydrating Cleansing Gel Combo
$74.99; ClefSkincare.com
This copper peptide mask combines the functions of nine different masks into one for a stress-free solution. This mask moisturizes, brightens, repairs, smoothes, tightens, nourishes, and heals your skin in one simple step. Benefits include: fades acne scars, dark spots and hyper-pigmentation, visibly evens skin tone and improves texture and enhances skin for a luminous bare-faced glow.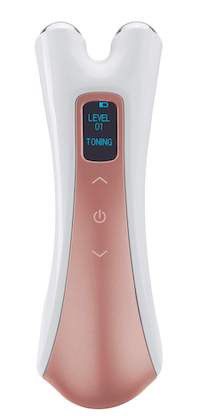 RejuvatoneMD Facial Toning System
$199; TrophySkin.com
Instantly improve facial tone and wrinkles all over the face and neck by using gentle microcurrent technology to stimulate facial muscles. Trophy Skin offers microdermabrasion devices that smooth and brighten skin restoring that youthful glow. Their light therapy kits, one for anti aging and one for acne, emit specific wavelengths of light to either boost collagen production or treat acne.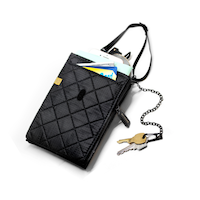 Bag Branch
$35; BuyBagBranch.com
Designed to allow quick access to essentials in your bag. Made of lightweight quilted nylon, with a top closure, it can also be worn crossbody. It's slim and transfers well from big tote to small purse to backpack.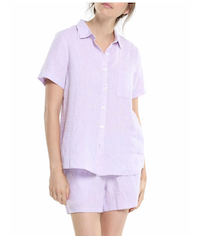 Papinelle Sleepwear: Resort Linen Shirt & Shorts in Lavendar
$49-$72; Papinelle.us
Stay cool and comfy even on the hottest nights in this sleepwear made from breathable, lightweight linen. Top has front button closure; spread collar; cuffed short sleeves; chest patch pocket. 100% chambray linen. Sustainable, all-natural, breathable fabric that keeps you warm in the Winter and cool in the Summer.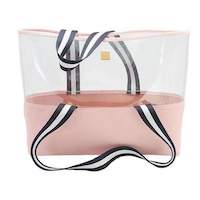 Hampton Road Ridgemont Tote
$109-$345; HamptonRoadDesigns.com
Whether you're looking for a new every-day purse, an elegant party clutch, or a clear bag for an upcoming game or concert, these high-quality customizable leather, silk, and vinyl products with unmatched attention to detail and vintage beauty. Made to withstand trends, times, and the turmoil of everyday use.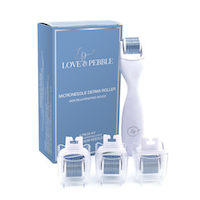 Love & Pebble Microneedle Derma Roller
$25; loveandpebble.com
If you're trying to up your skincare game whilestaying safe at home, you need to make sure you have theright tools to do so. Bring the spa treatments to your very own bathroom with skincare tools like their derma roller and microneedling serum tools.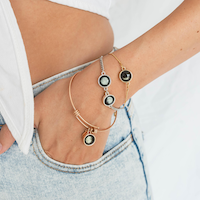 Moonglow Jewelry
Prices Vary; Moonglow.com
This holiday season you really can give someone special the moon with custom designs featuring a lunar masterpiece that reflects your memories and milestones. Pick the date of your choice and discover how the moon looked during your special moments and milestones.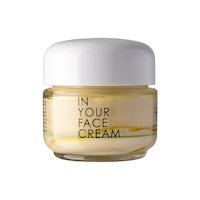 In Your Face Skincare: The Cream
$97; InYourFaceSkinCare.com
This rich, velvety moisturizer is packed with botanical antioxidants, organic phytonutrients and heavenly botanical essences to enchant all your senses that a dewy and radiant looking complexion experience awaits. Best for winter or dry climates as well as dry, dull, or mature skin
Updated: March 2021