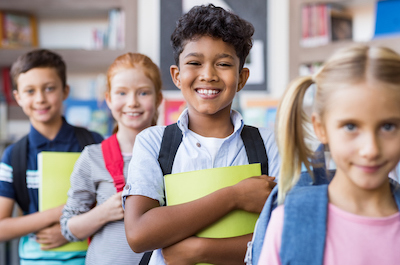 Back to School Clothes and Accessories! Check out these fun new items that will get kids excited to get up and dressed for school each morning.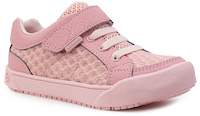 Flex Dani: Blossom
$56.95; pediped.com
Dani is a classic looking sneaker in soft blossom. Perfect for both tough play and the style-conscious kid. Man-made material and mesh upper. All natural rubber sole. Stylish sneaker design with mesh lining. Features the Flex Fit System which allows you to adjust the fit of the shoe. Approved by the American Podiatric Medical Association for promoting healthy foot development.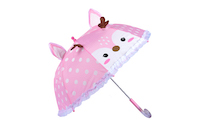 Pink Deer Motif 17" Umbrella
$15; Lauraashleyusa.com
This light pink bubble dome shape umbrella will keep your little one dry and looking stylish. Features a light pink Deer face with a white dot print, white ruffle trim and a pink/clear glitter handle. Wipe with damp cloth.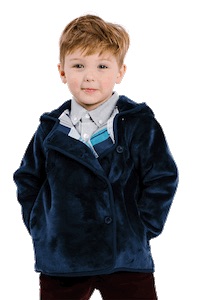 All Season Traveler Jacket
$96; Merrimane.com
Fully lined and with pockets for treasures, this easy style works for all ages and is loved for wider arm holes perfect for layering. Fully machine washable and with a luxe lined hood, the Traveler is a trusty companion for your little one's adventures all year long.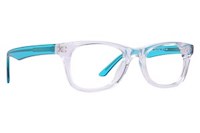 Picklez Shiloh Glasses
$20-$39.95; DiscountGlasses.com
Playful frames for playful kids. These vibrant kids' glasses are go-to frames for high-energy kids with colorful style. Kid-proof warranty, branded eyeglass case and cleaning cloth included.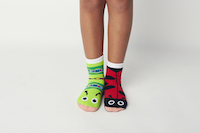 Pals Socks: Colorful Mismatched Socks
$9.99; PalsSocks.com
A cozy fit for both virtual learning and in-person classroom settings,Pals Socks are purposely mismatched socks that inspire inclusivity, adventure and empathy. Choose from a variety of unique pairings like Ladybug & Caterpillar, T-Rex & Triceratops, Cow & Pig, among others.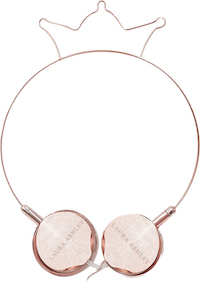 Rose Gold Crown Headphones
$20; Lauraashleyusa.com
These headphones are a must have for every princess at heart.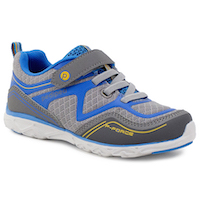 Flex Force - Grey/Blue
$60; pediped.com
This athletic style has Ultra Light Technology allowing natural movement and maximum flexibility. A breathable mesh upper will keep his foot cool, and heel cushion will protect against impact. Force features water-safe, machine washable, and Flex Fit System.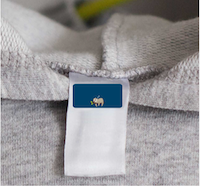 Tag Mates Stick On Clothing Labels
$21; MabelsLabels.com
Tag Mates are laundry-safe, peel-and-stick clothing labels that require no ironing or sewing. These discreet laundry labels are an easy way to keep your family's clothing organized and from being misplaced at daycare, camp and school. Simply apply the durable custom clothing labels to care tags on everything from clothes to soft toys, blankets and towels.
Published: July 2020