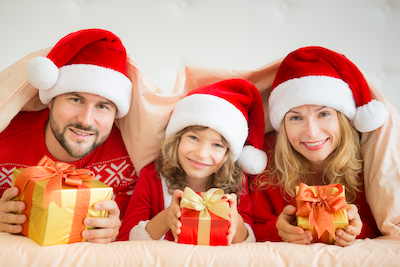 Holiday Gifts & Stocking Stuffers! Check out these fun holiday gift ideas that are perfect for stocking stuffers, hostess gifts or to decorate your own home.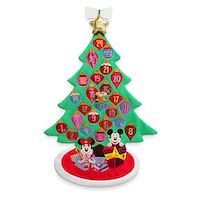 Mickey and Minnie Mouse Plush Advent Calendar Wall Hanging
$59.99; ShopDisney.com
Mickey and Minnie help count down the dates to the big holiday. Tuck the tiny plush gingerbread cookie in each of the 25 numbered pockets of this Christmas tree wall hanging as each day of December goes by. At the top is a gleaming, golden star.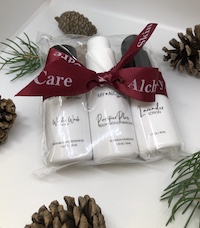 Holiday Hand Care Bundle
$48; MyAlchemySkincare.com
These hand essentials including Wonder Wash, Purifier Plus and Lavender Lotion are convenient to carry with you in a purse, backpack, yoga bag or carry-on. This purposeful and useful clean beauty gift will be appreciated by everyone who receives it.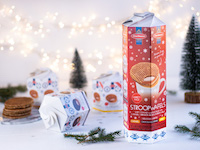 Daelmans StroopWafels Holiday Hexa Tower
$17.49; StroopWafels.com
Delicious straight from the package, they evolve into a delicious, sweet and melty treat when placed atop your hot cup for about two minutes, allowing the heat to warm the biscuit, soften the caramel, and release the natural aroma of cinnamon and real Bourbon vanilla. Baked with care and contain no artificial flavors, colors, preservatives or trans-fats. Also available at US Cost Plus World Markets.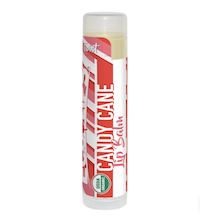 Candy Cane Lip Balm
$1.99; EcoLips.com
This quintessential holiday lip balm is made with organic beeswax and hydrating coconut oil to nourish and protect your lips this winter season. Features invigorating peppermint which leaves a tingling sensation and warming vanilla to comfort and soothe dry lips. Also available in Gingerbread and Raspberry Truffle.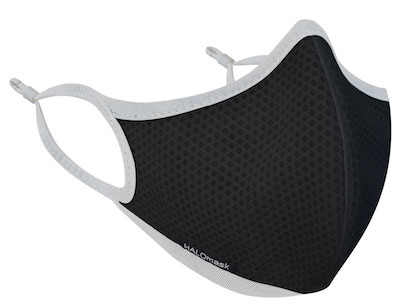 HALOmask
$34.95; halolife.io
Blends a "breathing edge" nanotechnology through superior filtration with comfort and style for optimal protection. HALOLIFE has incorporated proprietary SETA™ Nanofilter technology that filters out virtually all airborne particulates, including coronavirus and its sleek proprietary design provides a uniform seal on any face, while the mask's ultra-thin filter allows maximum breathability and protection.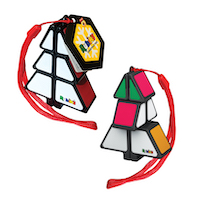 Rubik's Christmas Tree
$7.95; Winning-Moves.com
A festive twisty puzzle and an ideal stocking stuffer. Featuring a string and molded plastic loop on the top of the tree, turning this fully functional puzzle into the perfect ornament, making it the perfect decoration for your Christmas tree.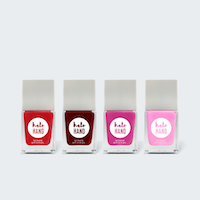 Halo Hand At Home Polish Kit
$35-$52; Halo-Hand.com
Clean nail polish kit that come with everything you need for an at-home mani-makeover. Takes the guesswork out of finding your favorite color shades with a slimmed-down palette of just the essentials while bringing you the whole kit and caboodle right at your fingertips.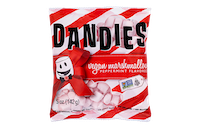 Dandies Peppermint Marshmallows
Dandies.com
The subtle peppermint flavor and creamy marshmallow flavor and texture are a perfect combination for snacking. Try in hot chocolate to add the perfect amount of seasonal cheer. They also add a great holiday touch to classic crispy treats.
Beard Head: Barbarian Vagabond
$24.99-$64.98; BeardHead.com
All Barbarian Collection products have beards attached by two buttons. Beards can be adjusted and/or removed at any time. If you have another loosely knit cap or beanie that the beard's buttons can fit into, then you can attach the Barbarian beard to it whenever you like.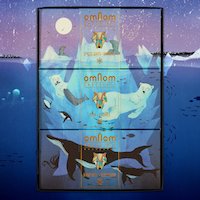 Omnom Chocolate 2020 Winter Collection
$26.99; omnomchocolate.com
Omnom, Iceland's first and only bean-to-bar chocolate maker, introduces three limited-edition flavors: Spiced White + Caramel, Milk + Cookies, and Dark Nibs + Raspberry. These high quality artisan chocolates taste even better than they look, and are inspired by Icelandic traditions.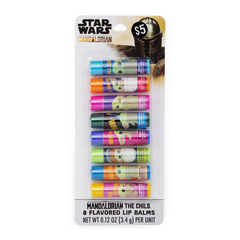 The Mandalorian The Child 8 Flavored Lip Balms
$5; Disney.com
These lip balms are so cute and they come in the best flavors. Each flavored lip balm has a fun star wars design with the most adorable character in the galaxy.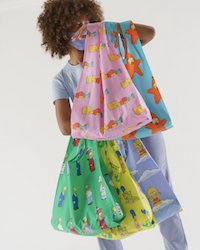 The Simpsons Reusable Bag
$12 each; Baggu.com
Take your favorite Simpsons character with you wherever you go. These reusable bags are not just for the grocery store, they go everywhere and haul (practically) anything. Carry in your hand or over your shoulder. Holds 2–3 plastic grocery bags worth of stuff.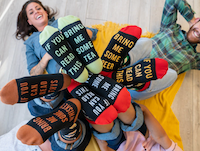 Lavley Socks
$9.95; Lavley.com
Celebrate self expression and supremely cute and comfortable socks that are witty, sweet, passionate..with a side of delightful weirdness. There is literally a pair of socks for every type of persona you can think of: foodie, medical worker, pet parent, sports nut, grandparent, brainiac, 420-friendly, fabulous diva, outdoor enthusiast...you name it, they got socks for it.
Scratch Art Holiday Mini Notes
$7.99; 4+
MelissaAndDoug.com
Scratch away at the black coating to reveal five different colorful patterns. Each box contains 125 notes in five holiday-themed shapes (tree, stocking, star, ornament, and snowflake). Use the wooden stylus to add designs, doodles, patterns, words, pictures and more to create truly one-of-a-kind works of art.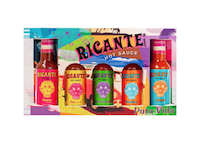 Ricante Hot Sauce Gift Pack
$20; Ricante.com
Sweet deal on all five of Ricante's Radical flavors. The gift pack also includes some recipes for you to enjoy.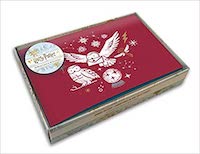 Harry Potter Christmas Note Card Set
$14.99; Amazon.com
Inspired by Christmas at Hogwarts, this set includes twenty cards—with five unique designs—and twenty lined envelopes. The cards are beautifully printed in full color and have blank interiors for writing personal messages to family and friends. They're the perfect way to celebrate Christmas in the Wizarding World.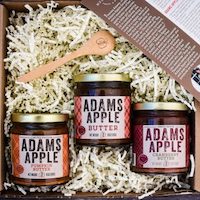 Adams Apple Box O' Butters
$30; AdamsAppleCo.com
The ultimate gift for the apple lover in all of us. Perfect for that friend or family member who has everything. It even comes with recipe suggestions and the signature gift spoon.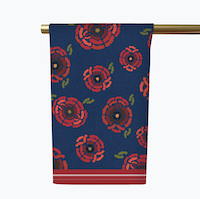 Tea Towel-California Poppies
Starting at $20; HoneyandHank.com
Each piece features hidden, hand-drawn designs that tastefully infuse culture and nostalgia into home accessories like pillows, napkins and tea towels. Every pattern delivers a fun "ah-ha!" moment, when you realize the prints are actually made up of the state shape or icon.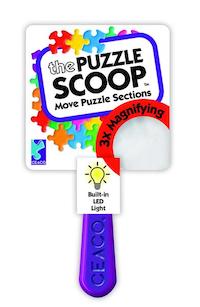 The Puzzle Scoop
$9.99; Ceaco.com
A perfect solution for moving your puzzle pieces. You can now lift and move completed jigsaw sections. It comes with a built-in LED light to illuminate the area that you are working on and acts as a magnifying lens with three times the magnifying capabilities. A great gift for the puzzle lover.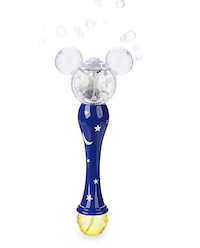 Sorcerer Mickey Mouse Light-Up Bubble Wand
$15; ShopDisney.com
The Sorcerer's apprentice conjures a burst of hypnotic nighttime magic with this lighted Mickey Mouse bubble wand and a soapy solution that will charm your troubles away like magic.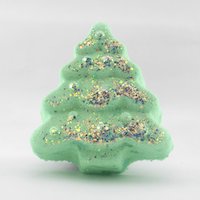 Winter Bath Bomb Christmas Tree
$10; CountryBathhouse.com
These holiday bath bombs are made with non-staining organic coloring and all hypoallergenic ingredients. They make a super cute addition to anyone's stocking. Fruit Loops smells like fruit cereal with a distinct note of citrus. Fades to a cotton candy finish. Place gently into warm bath water to create the best bath time experience.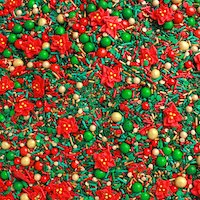 Sprinkle Pop
$9; SprinklePop.shop
Decorate those cupcakes like a pro. These sweet mixes combine vibrant colors and innovative textures making every sprinkle batch feel like a work of art. As you get ready for bake sales, tailgating and Holiday parties this fall, Sprinkle Pop has the mixes that take your desserts over the top.
RED Chocolate Bar
Prices Vary; Red-chocolate.com
Only 80-100 calories per bar, plus, RED Chocolate has 30 – 40% less fat than normal chocolate, but with all the delicious indulgence that comes with it. They are also keto-friendly (dark chocolate flavors), Weight Watchers friendly, and contain no added sugar.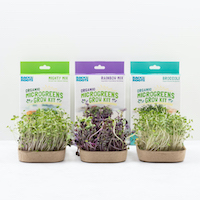 Organic Microgreens Grow Kit-Rainbow Mix
$39.99; BacktotheRoots.com
Grow delicious, nutritious microgreens in just seven days. These baby seedlings are packed with flavor and nutrition - up to 40x the vitamins and minerals of their mature plants. Includes three varieties: Rainbow Mix (Sango Radish, Purple Kohlrabi, Red Cabbage), Mighty Mix (Broccoli, Kale, Purple Kohlrabi, Red Cabbage), and Broccoli.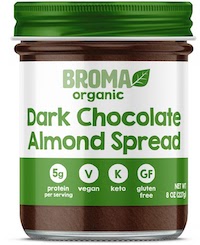 Broma Organic Dark Chocolate Almond Spread
$13.99; EatBroma.com
What's a guilt-free way you can enjoy a chocolate indulgence? This dark chocolate almond spread is more than a sweet addition to breads and smoothies. Made with sustainably sourced dark chocolate, almonds and a nutrient formula.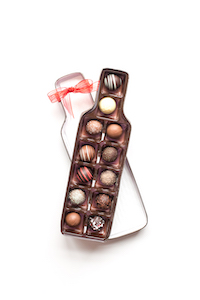 Sugar Plum Wine Box Truffle Assortment
$35; Sugar-plum.com
Features a 12-piece assortment of Sugar Plum's incredible handcrafted chocolate truffles all beautifully laid out in a wine bottle-shaped box that is perfect for the chocaholic and wine lover.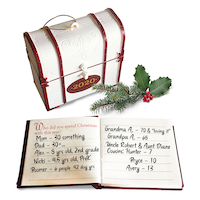 Christmas Memories Cece's Capsule
$25; CecesCapsules.com
A Christmas ornament cleverly shaped as an antique chest hides a unique mini-book with questions that prompt you to reflect on your family's year and write down the favorite memories to be recorded and cherished for years to come. Create a Christmas keepsake that will be enjoyed together year after year.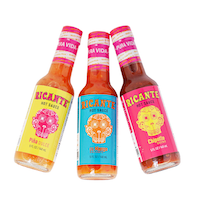 Ricante Everything Sauces
Prices vary; Ricante.com
Everything you want in a sauce; bold flavor, crisp accents of fresh fruits and vegetables, no sugar or salt added, and just the right amount of approachable spice that leaves you wanting more. Simple, clean ingredients that are brilliantly combined to create flavor profiles that will knock your socks off.
Published: November 2020