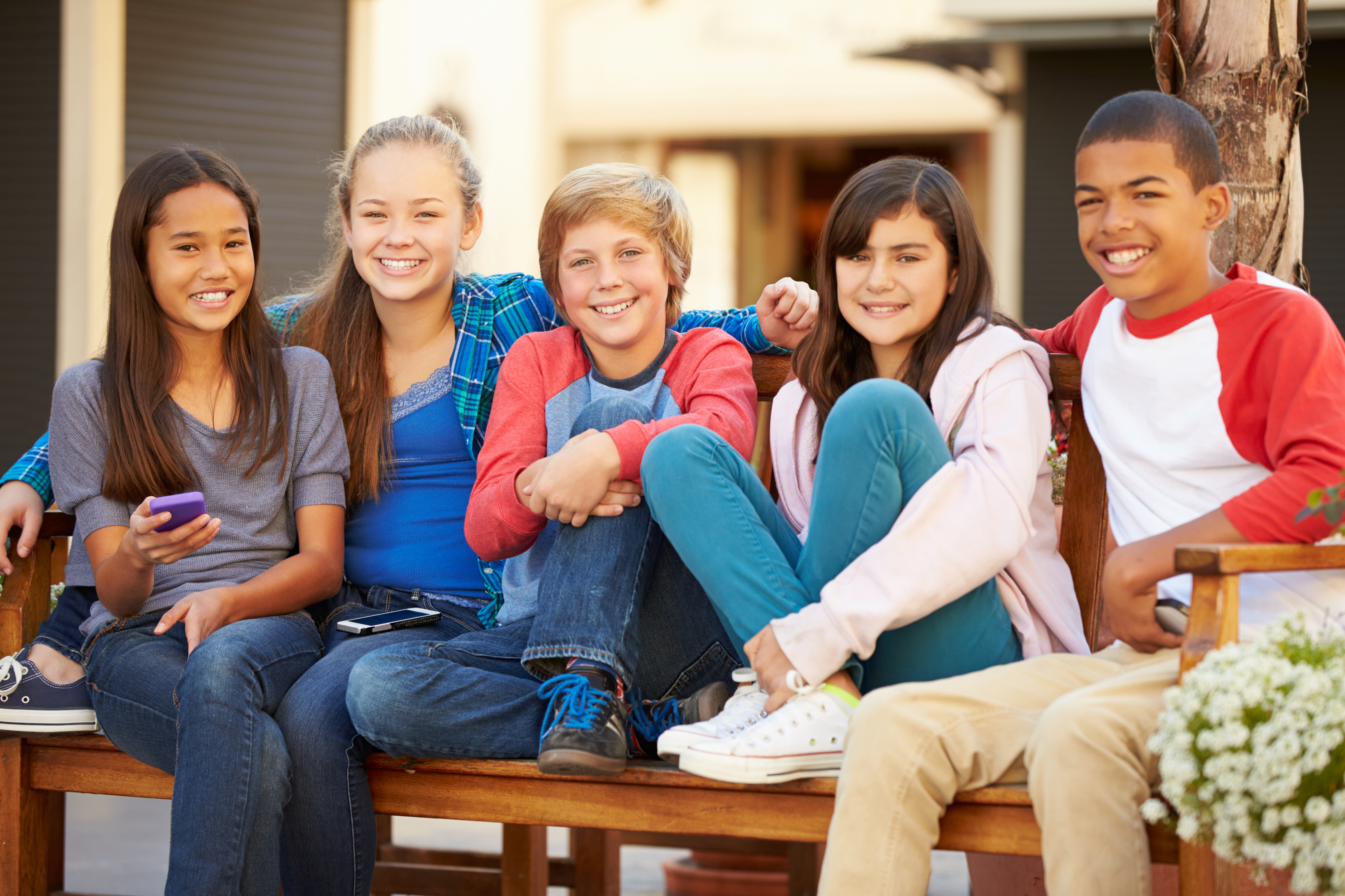 Games & Products for Tweens and Teens. Check out these games and products that the tween or teen in your life would love.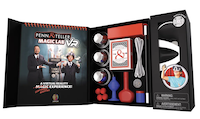 Penn & Teller Magic Lab Virtual Reality
$69.99; 8+
Amazon.com
Discover magic like never before, with over 46 pages of interactive content that not only inspires magic enthusiasts, but also enables kids to gain confidence, learn how to perform and present, and get creative through magic. 50 Step-by-Step Videos. Learn from the best with step-by-step instructions from Penn & Teller themselves. This deluxe gift set includes a 46-page interactive book, 28 pieces to learn how to successfully pull off 28 magic tricks along with interactive instructions and a pair of VR goggles. Includes a pair of hands-free goggles to create an immersive learning experience.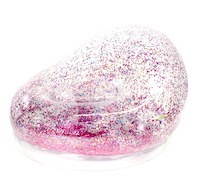 Pool Candy Glitter Gold Chair
$30; Amazon.com
These are JUMBO chairs. They're comfortable like a bean bag, yet strong enough to hold a 250 LB person. AirCandy is made with heavy-duty PVC material and is 100% waterproof.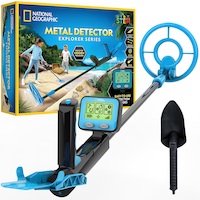 National Geographic Metal Detector- Explorer Series
$49.99; 8+
NationalGeographic.com
With a 7.4" waterproof coil, lightweight design, and multiple detection modes, this is perfect for beginners of all ages. This metal detector is easy to use and perfect for the budding detectorist. Setup is simple and the advanced technology and powerful searching features to make finding treasure fun and easy. Take it to the beach, park, or on a hike and find treasure everywhere you go.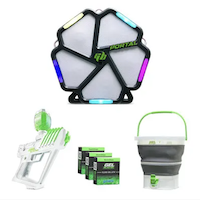 Gel Blasters Starfire XL Glow in the Dark
$99.99; 14+
GelBlaster.com
The Gel Blaster Portal's cutting-edge hit-sensing technology connects real world blaster play with a suite of online games and challenges. Users can practice accuracy, play one of the many built-in games, choose single- or multiplayer game modes, or wirelessly network multiple Portal targets together for the ultimate backyard blaster tag game. With dynamic LED lighting, wireless app connectivity, and USB-C charging, Portal is the ultimate in blaster play for teens, adults and families to get active together.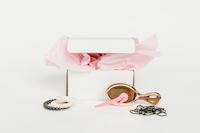 The Pony Pick Signature Box
Price Varies; ThePonyPick.com
The original, easy-to-use hair elastic band remover eliminates the tears and struggles for hairdos and un-dos. The Signature Box comes with all the essentials to achieve a perfect pony - a Pony Pick, three hair coils, a mini-brush, and 75 elastics in black, brown and clear.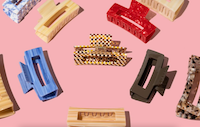 Pixie Woo Accessories
Starting at $8; https://pixiewooshop.com/
From mini clips to XXL claw clips, this brand provides a claw clip for every hair type that won't break, nor break your beautiful hair. Pixie Woo Accessories has created claw clips that fit everyone's lifestyle.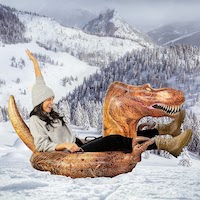 T-Rex Snow Tube
$50; Amazon.com
The wildest thing to hit the slopes since the last Ice Age. Every terrifying detail of this powerful animal was captured using high-resolution RealPrint technology from SnowCandy. The oversize construction is big enough for riders of all ages and sizes. Riding this beast is sure to make you the king of the hill. Made of heavy-duty, durable PVC, cold-resistant to -25C, features heavy-duty grip handles and supports up to 250lbs.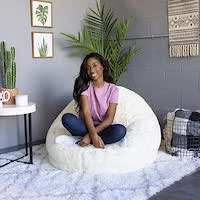 Air Candy Mongolian Faux Fur Chair
$59.99; Amazon.com
Relax on a cloud of soft ivory color fur. The inflatable chair is a fun, versatile chair that adds style and comfort to your home. 2-in-1 chair design includes a clear chair with an easy to attach faux fur cover. Whether you're working, playing, studying, or just relaxing, the AirCandy BloChair is a lightweight, easy-to-inflate, luxurious addition to any room. You can control the firmness by adjusting the air pressure to the perfect level.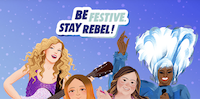 Rebel Girls
RebelGirls.com
They are a global multi-platform empowerment brand dedicated to helping raise the most inspired and confident global generation of girls. They have an entire collection of beautiful and inspiring books, with the most recent fifth volume:Good Night Stories for Rebel Girls: 100 Inspiring Young Changemakers.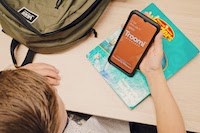 Troomi Samsung Phone
$179.95 & $19.95/month (no contract required); Troomi.com
Instills a healthy and balanced relationship with technology in children. Start with a locked device with talk and SMS texting only, then easily add device functionality from the easy-to-use parent portal without updating the hardware.When you log into the Parent Portal, you'll immediately see where your child is—as long as they have their phone with them. Prevents predatory content and bullying, blocks social media and harmful games and provides a safe web browser option.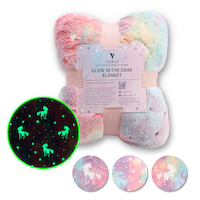 Glow in the Dark Kids' Throw Blanket
$13.99; Vudeco.life
Made of extremely soft 100% polyester microfiber which has great quality and durability for long-lasting usage. 10 minutes of exposure to the light source (daylight / fluorescent / lamp) for 3 hours of luminous glow. These blankets for kids with cozy & tender tactile texture bring your kids the most comfort satisfaction.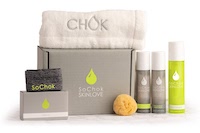 The "ALL IN" Kit from SoChok SkinLove
$96; SoChokSkinLove.com
A new line of gender neutral clean skincare for kids, tweens & teens. Launching with a daily foaming cleanser, a daytime moisturizer with SPF35 and a nighttime calming moisturizer, all products are free of parabens, sulfates, and artificial fragrances and everything is specially formulated to achieve a perfectly balanced mid-range pH. They also offer coordinating accessories like a Sea Sponge, Face Towel, Headband and Towel Hair and Body Wrap.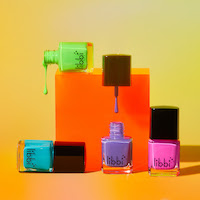 Libbi Kids Nails
$12; Liberation-nails.com
A new vegan, non-toxic nail polish line kids will rave about. It's lovingly made in the United States, and safely formulated just for kids. The long-wearing Leaping Bunny-certified collection is 21-free—no toxic ingredients, including parabens, phthalates, carcinogens, and mutagens that are found in too many of todays' brands. This game-changing nail polish includes four vibrant nail polish colors.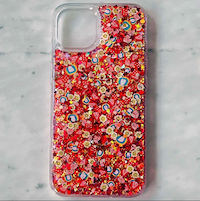 Custom Sprkl Phone Case
$70; TheSprklShop.com
Fully customize your very own phone case. All are handmade with love from Brooklyn to make your day sparkle and feel brighter. Rainbows, smiley faces, sparkles, and glitter round out the offerings. Add a little flair to your everyday items. From pet tags to phone cases, you can't help but smile when seeing this collection.
Barbie: Be Good To Yourself At-Home Facial Masks
$9.99; Amazon.com
The collection, designed to inspire and empower, plays on pink, a Barbie signature hue. Pink Neon Toning Peel Off Mask is a cleansing refreshing formula with aloe vera, clay and grapefruit peel oil. Pink Chocolate Purifying Clay Mask is as nourishing and delicious as it sounds with cocoa butter, sweet almond oil, cocoa powder and juniper fruit extract, and makes for a super-sweet at-home spa day. Pink Rose Clay Cleansing Mask is a skin softening and refining blend of shea butter, marula oil and pink clay. All the masks are vegan. The masks are packaged in convenient single-serve foil sachets emblazoned with slogans like "You've Got This," "Radiate Friendship" and "Strong Girls Make Waves."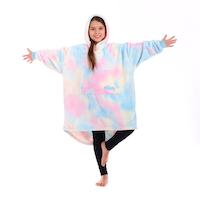 The Comfy Dream Jr.
$34.99; TheComfy.com
From game nights to lounging around with family, The Comfy is the perfect addition to your child's wardrobe. The Comfy is here to support you during cool summer nights. With various prints and colors, your kiddos will never want to take it off.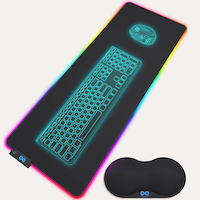 Gaming Mouse Pad
$22.95; EverlastingComfort.net
Create ample space for your keyboard and mouse. Made with memory foam wrist support for added comfort during intense games with a USB-powered, light-up mouse pad with a brightness adjustment. It is waterproof and the breathable micro-texture cloth is easy to clean. Complete with a non-slip rubber bottom that stays put, even during hard mouse and keyboard use in those intensive plays on gaming platforms.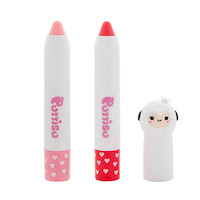 Puttisu Lip Glosses & Lip Crayons
Lip Gloss: $18 & Lip Crayon: $16; Puttisu-usa.com
Moisturize lips with high-gloss, longer-lasting vibrant colors, such as fruity-scented Pink Bubblegum and Red Ruby. Hypoallergenic and moisturizing Butter Lip Crayons with easy-to-use dial sticks, perfect for little hands, in Coco Cherry and Pink Lemonade.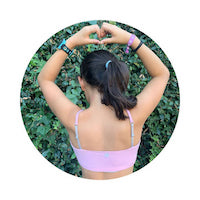 Bleuet Bras
$20–$24; BleuetGirl.com
(Bluu-ay) is a tween and young girl-focused bra brand. Their buttery soft and size-inclusive bras are created sustainably and ethically. All of their scraps get turned into scrunchies, and they only work with manufacturers who offer fair and sustainable wages, reasonable hours and a safe working environment. In addition, all lightly worn and inspected returns in good condition get donated to foster girls lacking bras.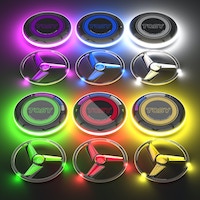 TOSY Flying Disk
$96; FlyingDuo.tosy.com
360-LED powered boomerang and flying disc. Rechargeable, water-resistant and will automatically flash after 10 seconds if the disk is not thrown.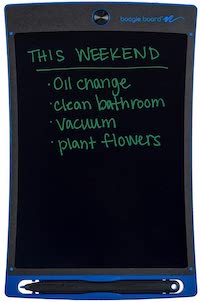 Jot Kids
$29.99; Amazon.com
JOT is a reusable writing tablet that's perfect for quick lists, reminders, family game nights. Write with the included stylus, a pen cap, pencil or even your fingernail. Push the button on top of the LCD writing tablet to activate Boogie Board's unique Quick Clear technology and watch the board instantly clear itself. No need for special erasers or paper towels. The bright, durable display and integrated kickstand feature and magnets make this a great writing tablet for all your home organizing needs.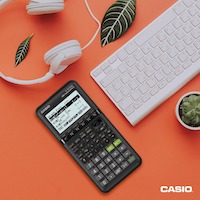 Casio Graphing Calculator FX-9750Glll
$59.99; Casio.com
Casio's new fx-9750GIII boasts several new exam-friendly capabilities permitted for use on all standardized tests. The fx-9750GIII leverages a new natural display feature, which allows for 2D-templates for fractions, roots and other functions to appear on the screen as they are written in the textbook. Users can create, save, edit and run Python files, as well as import and export these files with streamlined computer connectivity.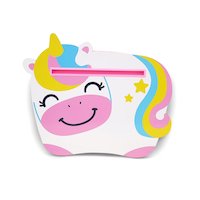 Unicorn Lap Desk
$34.99; GoodBanana.com
These kid-first creation stations makes it comfortable to work or play wherever your child's adventures take them. Sized for kids and made with sensory-friendly materials they'll love, each lap desk is an ergonomic upgrade wrapped with a cloud-like touch.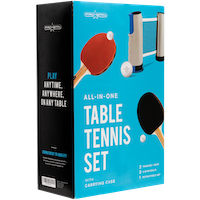 All-in-One Table Tennis Set
$39.95; ProSpin.net
Play anytime, on any table. Complete with a retractable net, 2 high-performance table tennis paddles and three white balls.
Published: December 2023