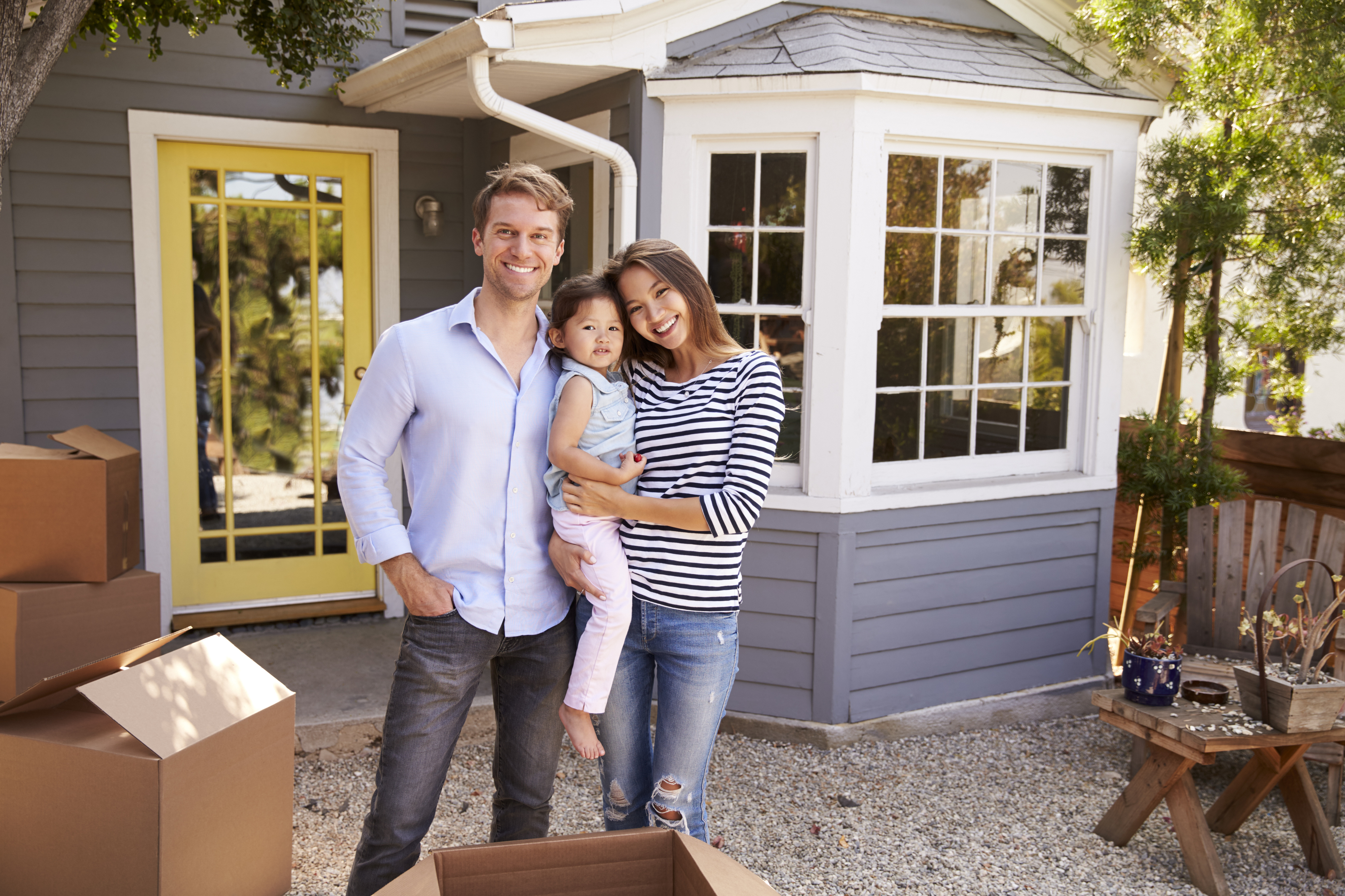 Home & Garden Products. Looking for ways to make your home more organized or maybe you just want to check out some great new products? We asked local families to review several home products and these are their favorites.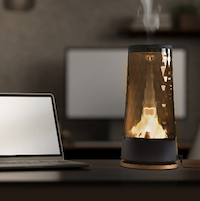 Vornado Alchemy Lucerna 2
$79.99; Amazon.com
This efficient humidifier offers cool mist, which can help shrink swelling in nasal passages, making breathing easier during cough and cold season. At 24 hours of runtime on low and 12 hours on high, the Lucerna 2's 1-gallon water tank has the endurance to maintain a comfortable environment. The inspiring tank design and the ambient light create an illuminating experience independent of the humidity.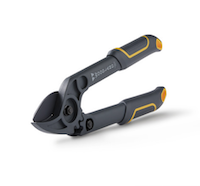 Compact Duralight Lopper
$24.99; WoodlandTools.com
A one-of-a-kind designed to deliver durability and lightweight performance when pruning and trimming your tree and shrub branches.
Friendsheep Eco Dryer Balls
$18; Friendsheepwool.com
You'll say goodbye to plastics and synthetics and hello to a better alternative. The products are reusable, organic, cruelty-free certified and compostable at the end of their life. The wool comes from sheep humanely treated and sheared from a small consortium of family-owned farms in New Zealand. All offerings love Mother Earth, with one tree planted towards permanent reforestation for every item sold - over 530,000 trees planted to date.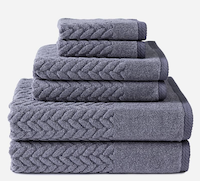 Texere 100% Organic Cotton Cable Knit Jacquard Towel Set
$79.99; FishersFinery.com
These luxurious, premium towels are made from 650 GSM 100% Certified Organic Cotton loop terry. They are made with low-twist, which makes them dry more quickly. They have a yarn dyed jacquard cable knit design that gives a supreme, comforting texture.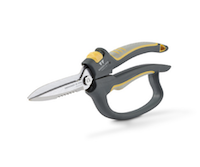 Super Duty Utility Snips
$19.99; WoodlandTools.com
Your all-purpose tool for all things gardening. The patent-pending Utility Snip is designed with Stainless Steel blades ideal for cutting and refining flowers and plants.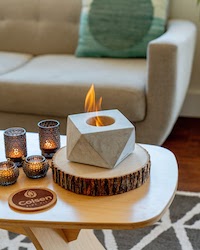 Colsen Fire Pit
$74.96+; ColsenFirePits.com
Enjoy a real fire and leave the smoke and clean up behind. The eco-friendly fire pits are easy to light and extinguish. Simply use rubbing alcohol to get that fire going. Made from temperature-resistant concrete for an enhanced, safe, smokeless, and odor-free experience. The modern, portable designs go with today's decor and offer an easy way to stage an inviting atmosphere for quiet moments alone or while celebrating with loved ones.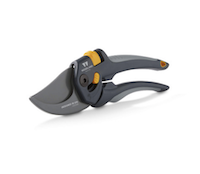 Heavy Duty Bypass Pruner
$24.99; WoodlandTools.com
Provides the ultimate pruning experience. The soft cushioned, adjustable hand grip allows you to adjust the pruner to what fits you best for all-day comfort.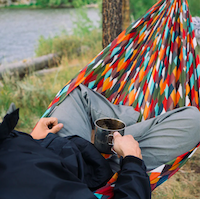 Packable Hammock from Coalatree
$59; Coalatree.com
Enjoy the outdoors wherever you go with this handy hammock. The lightweight, packable hammocks from Coalatree are perfect for anywhere you may venture, be it backpacking through the deep woods or a glamping trip with the gals. It packs into itself so you're always ready for adventure. Two ropes are included with carabiners making it easy to secure your hammock anywhere.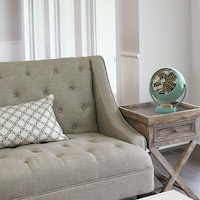 VFAN Jr. Vintage Air Circulator
$69.99; Vornado.com
Its metal construction and authentic styling recreates our classic design for look and function to blend perfectly in smaller rooms and delivers unparalleled whole room air circulation with their signature Vortex Action. Features include 2 speed settings, a full action pivot head for multi-directional airflow. Style. Class. Performance.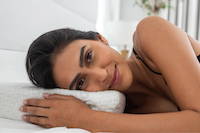 Dosaze Contoured Orthopedic Pilliow
$199.99; Dosaze.com
Utilizes an innovative contoured design crafted by in-house ergonomists and a proprietary high-density memory foam to keep your neck and back aligned while also offering superior comfort and support. The result — pain free, restful sleep that will have you waking up refreshed and ready to take on the day.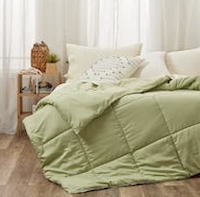 Cosy House Down Alternative Comforter
$59.99; CosyHouseCollection.com
This ultra luxurious comforter with hypoallergenic down alternative fill is the perfect bedroom upgrade for the best sleep possible. Comfortable with all season ultra-plush and premium microfiber filling that feels cozy and breathable every night. Mid-weight, box stitched comforter filled with ultra-soft, hypoallergenic material that does not shift or clump, ensuring a restful sleeping experience all night. Works as a duvet cover insert, or stand-alone with premium stitching and design.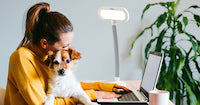 HappyLight Duo 2-in-1 Light Therapy & Task Desk Lamp
$79.99; Verilux.com
This 2-in-1 desk lamp is a great addition to any home by safely bringing daylight indoors by emitting a bright white light that mimics sunlight. This customizable lighting solution is perfect for readers, artists, hobbyists, crafters, and anyone seeking a powerful lamp with adjustable light. This lamp offers true color rendering to illuminate the details and easy-to-use controls that allow you to change both color temperature and light intensity.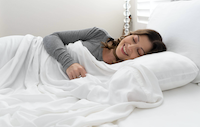 Honeydew Sheets
$179.99; honeydewsleep.com
Tuck yourself into bliss with these incredibly soft and breathable organic bamboo sheets. Their cool-to-the-touch feel is perfect for those hot Summer nights.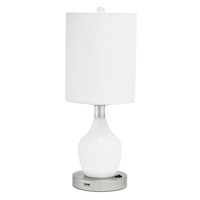 InPOWERED Lights
$49.99+; InPoweredLights.com
These stylish, everyday lamps will switch on automatically when the power goes out. Plus you never have to worry about where to charge your dying devices because these lamps charge phones and tablets with no electricity. IPL donates a portion of all profits to programs committed to helping women entrepreneurs.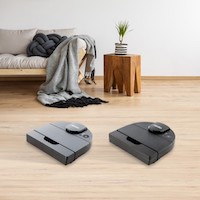 Neato D10 and D9 Vacuums
$699–$799; NeatoRobotics.com
Neato D10 is designed for large homes with the ultra-performance for the ultimate clean with 60% better dust pickup and Neato D9 is flexible and adaptable for no-compromises cleaning in medium-sized homes with 40% better dust pickup. Both products feature Neato's signature D-shaped design and LaserSmart technology that allow them to get into corners like no round robot can and clean in the dark without compromising the user's privacy and security.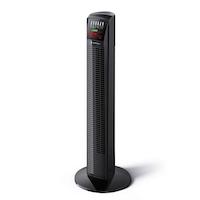 Oscillating Tower Fan 001 with Large LED Display
$85.99; Taotronics.com
Equipped with 3 powerful modes (Normal, Natural, Sleep) and 3 fan speeds (High, Medium, Low), offering 9 different air flow settings to meet your multiple cooling needs in sweltering summer. Perfect 65°oscillating cooling fan is your air conditioner's BFF distributing air with a velocity of 20ft/s to increase air flow and circulation for quick cooling that saves energy. This quiet, real space saving standing fan can be placed anywhere with utmost ease.
Updated: November 2023