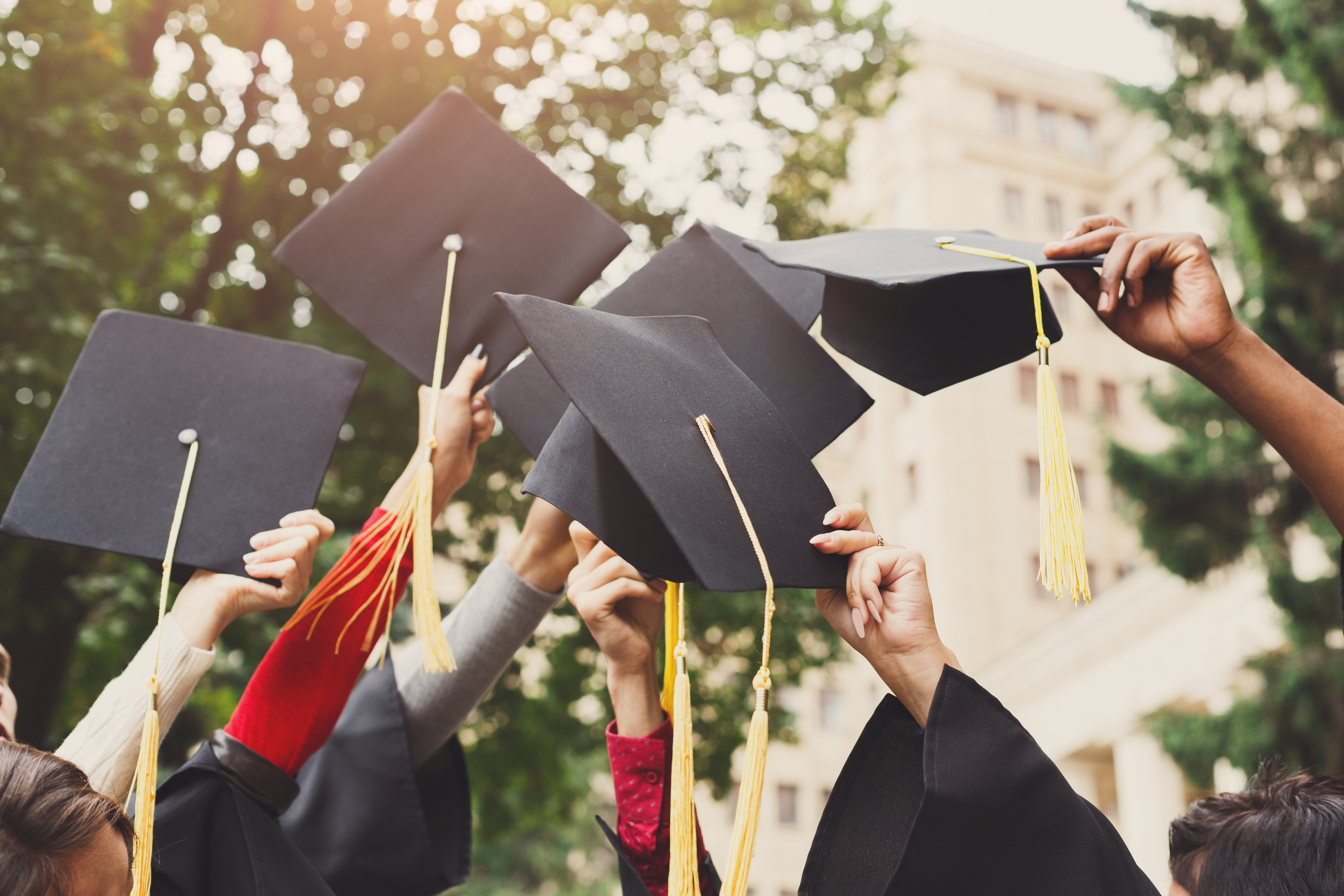 Heading off to college? Here are some great products to send with your college student for dorm and apartment living.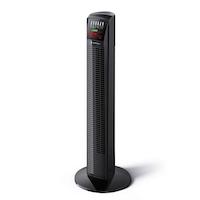 Oscillating Tower Fan 001 with Large LED Display
$85.99; Taotronics.com
Equipped with 3 powerful modes (Normal, Natural, Sleep) and 3 fan speeds (High, Medium, Low), offering 9 different air flow settings to meet your multiple cooling needs in sweltering summer. Perfect 65°oscillating cooling fan is your air conditioner's BFF distributing air with a velocity of 20ft/s to increase air flow and circulation for quick cooling that saves energy. This quiet, real space saving standing fan can be placed anywhere with utmost ease.
Blowfish Malibu Shoes
Prices vary; BlowfishShoes.com
Blowfish Malibu is a shoe brand that embodies Malibu, California. Blowfish Malibu has delighted shoe lovers with comfortable, on-trend styles. The goal is simple: make quality, fashionable shoes and sell them at affordable prices. With numerous styles available, you can capture the fresh, youthful spirit and casual living that is distinctively Southern California.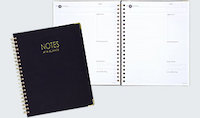 Harmony Hardcover Notebook Large
$21.19; ataglance.com
With space to track your goals, plans, achievements and more alongside your notes, this notebook will help keep you organized and on-task like never before. Features pink or navy faux-leather hardcovers with gold foil accents and gold corners for a high-quality, stylish look.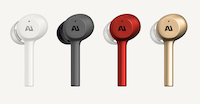 AU-Stream True Wireless Earphones
$99.95; AUSounds.com
Perfect for students, these wireless earphones feature a 13MM Titanium driver and a frequency range of 20Hz - 20KHz, providing the ultimate sound in a mobile lightweight housing. AU-Stream also features True Wireless Bluetooth 5.0 connectivity, smart pairing, dual microphones, an IPX5 waterproof rating, and a total battery life of 17.5 hours. Plus, $1 from the sale of every earphone goes to MusiCares to help the non-profit provide a safety net of critical assistance for music people in times of need.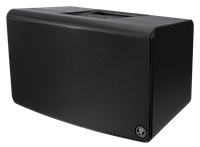 FreePlay LIVE Portable PA System
$450; Mackie.com
FreePlay LIVE is the ultra-portable, personal PA of your dreams. With tons of power, crystal clear sound, up to 15 hours of battery life, and much more, FreePlay LIVE is perfect for performers, buskers, presenters, and even for rocking out to your favorite playlist.

Contour 2.0 Pro Laptop Backpack – 17"
$99; Kensington.com
Comfortable, secure, stylish, durable, and TSA checkpoint friendly, the ergonomist-approved Contour 2.0 Pro Laptop Backpack — 17" is the perfect 17" laptop backpack for mobile professionals. The Contour 2.0 Pro Laptop Backpack — 17" features a heat-dissipating contoured back that hugs the body and shifts weight so it's closer to the center of gravity*; specially positioned pockets that help evenly distribute weight and balance contents; a laptop security compartment with a puncture-resistant, lockable zipper; tough, water-resistant material; and interior padding for an added layer of protection. *While properly wearing both straps.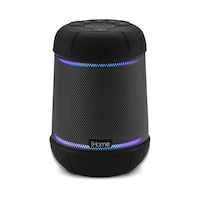 iHome Weather Tough Speaker
$59.99; iHomeAudio.com
Features a rugged design and is waterproof, shockproof and sand-proof. Bring it with you on any adventure rain or shine and enjoy up to 11 hours of Audio. Features 5 color changing accent lighting modes that pulse to the music for full spectrum effects. Stream wireless audio via Bluetooth and take calls with the built-in speakerphone. Enjoy 360° stereo sound and enhanced bass with a rear firing passive subwoofer.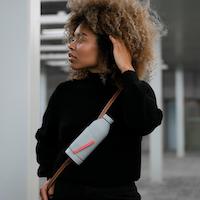 Closca Water Bottle
$45; Closca.com
Wear your bottle instead of carrying it, while expressing your attitudes. Dual caps allow for ice, fruit, and tea infuse, as well as an easy, seamless cleaning. LeakProof guarantee, BPA free, made with the toughest glass in a water bottle. Keep your water pure and odor-free. The Closca Water App helps you find the nearest refill points. The NFC in the bottom cap opens it directly in your smartphone. 10% is donated to a Beach Conservation NGO.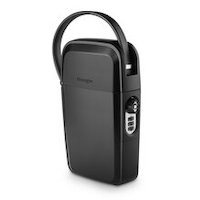 Portable Lock Box
$49.99; Kensington.com
Made with lightweight yet durable high-impact ABS plastic, the splash-resistant box is perfect for a mobile phone, passport, keys, wallet, money, and more. The dual locking mechanism lets you use the traditional keyed lock or the convenient resettable three-dial combination lock. Easy to take with you to keep valuables safe. A strong, adjustable security strap allows you to tether the lock box to a stationary object, and can also be used as a convenient carry handle.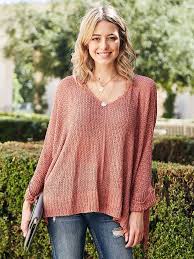 California Breeze Sweater
$38; JardinByMacris.com
Perfect for college, this sweater is casual, goes with everything, is lightweight and is easy to throw in a backpack or tie around your waist. Solid v-neck pullover sweater, high-low hem, 3/4 sleeve, slit details on side.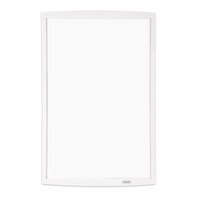 Quartet Magnetic Dry Erase Whiteboard
$21.04; Amazon.com
A smooth, magnetic surface for easy writing and drawing as well as the ability to magnetically post pictures and papers. Best for occasional personal use in spaces such as home offices, cubicles or dorm rooms. Board can be used vertically or horizontally to fit your space and messaging needs. Comes with self-stick pads to easily mount the board on any flat surface. Includes one mini dry-erase marker with a magnetic eraser cap and two circle magnets.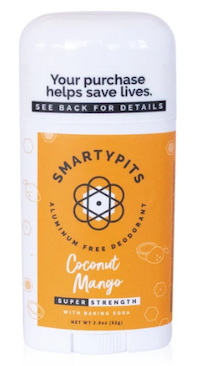 SmartyPits All-Natural Aluminum-Free Deodorant
$11.99; SmartyPits.com
Won't clog up your sweat glands like typical antiperspirants; it contains plant-based powders that wick away sweat to keep your armpits dry. Includes prebiotics, which helps to nourish the good bacteria living in your armpits. With no aluminum salts to stain your pits yellow, natural deodorant helps keep you clean and fresh. All fragrances are phthalate-free, paraben-free, propylene glycol-free, and cruelty-free. Available in various scents, including Coconut Mango, Lavender Rose, Eucalyptus Spearmint, Orange Bergamot, Tweed & Spice, Lemongrass Patchouli, Cool Cucumber, Rosemary Mint, and Unscented.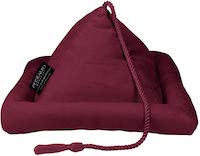 Peeramid Bookrest
$17.99; Walmart.com
Inspired by the Great Pyramids, this uniquely shaped pillow with bookmark props a book or Kindle at the perfect angle for reading. Use it in bed, at a table, your favorite chair, on the floor, virtually anywhere. Simply placing the spine of your book into the ledge of the Peeramid allows readers a free hand to take notes, snack and truly relax.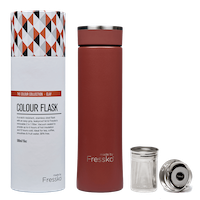 Fressko Colour Flask
$39.95; MadeByFressko.com
These stylish, chemical-free, insulated flasks with stainless steel inner include Fressko's 2-in-1 Filter and are the perfect companion for creating your favourite fruit-infused cocktail, brewing your special tea blend or simply mixing your coffee; all while you BREW AS YOU GO. This product is lightweight, vacuum sealed to ensure the contents stay hot (while remaining soft to the touch) for up to 6 hours or chilled for at least 12 hours and has a leak-proof, easy to grip lid, scratch-proof body and slip resistant base. Available in 6 colours.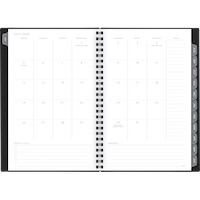 AT-A-GLANCE Elevation Academic Weekly-Monthly Planner
$15.59; ataglance.com
Allows you to schedule from one summer to the next with pages that go from July 2020-June 2021.This planner is a space for you to reach your goals, to track what matters most and to become the best version of yourself.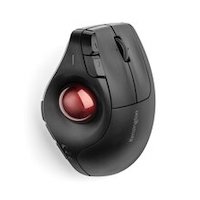 Pro Fit Ergo Vertical Wireless Trackball
$79.99; Kensington.com
A 60° tilt angle keeps the wrist in a natural handshake position to improve wrist and forearm posture. This mouse-like vertical trackball is easy to learn and it offers nine programmable buttons. Easy to use, with the same left click, right click and scroll wheel operation as a traditional mouse, while providing the advantages of a trackball with a simple roll of the thumb. The high-quality optical tracking sensor, 34mm thumb-operated trackball and triple DPI switch provide smooth cursor control, optimal precision and easy cursor speed transitions.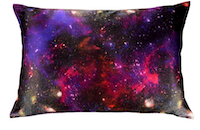 Silk Pillowcases
$35; SleepingInSilk.com
A natural way to your beauty sleep. And silk is so blissful to sleep on. Sure, silk looks cool on a bed, but there's more than just appearance. Silk is hypoallergenic and temperature regulating - which leads to a sounder sleep. And silk helps keep hair looking good, saving time in the morning.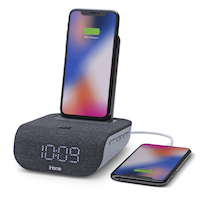 Dual Charging Bluetooth Alarm Clock with Wireless and USB Charging
$69.99; iHomeAudio.com
A sleek space-saving dual charging Bluetooth alarm clock. Stream your music wirelessly and enjoy room-filling sound. Charge your Qi-compatible phone wirelessly and use the USB port in the back of the device to charge a secondary unit. Set alarms, take phone calls, and enjoy a dimmable backlit display.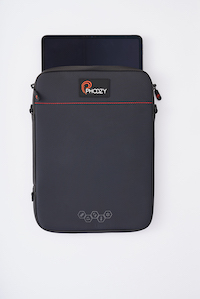 Adventure Ready 13" Tablet/Laptop Capsule
$59.99; Phoozy.com
Helps prevent overheating in the sun and insulates from the cold to extend battery life while also providing an IP66 water-resistance rating and military-grade drop protection. Sleek, slim, light-weight design easily slides inside other bags or use the included adjustable, quick-release shoulder strap with pad for comfortable wear across the body or over the shoulder.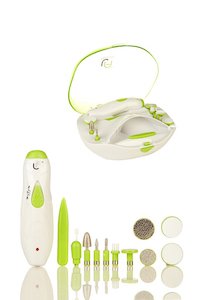 Mani-Pedi Kit
$59.99; Leangelique.com
With its ten different attachments you can shape, smooth, file, remove dry skin, polish, push back your cuticles, and even clean under your nails. Comes with a built-in nail polish dryer for drying your nails faster and more effectively. Comes with charger, so that you never have to run out of batteries, instead keep it charged for whenever you need to use it.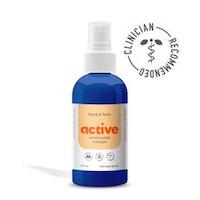 Active Antimicrobial Hydrogel Spray
$29.99; shop.bldgactive.com
Perfect for students going back to school, everyone should have a bottle in their backpack. A safe, non-toxic solution for cleaning and healing skin irritations and wounds. This multi-functional spray is safe for use around all areas of the body, including around the mouth, nose, ears and eyes. Made with no steroids, synthetic antibiotics, alcohol, and harsh, stinging chemicals.
beachsafe Portable Safe
$79.99; thebeachsafe.com
beachsafe allows you to have peace of mind in knowing your valuables are safe wherever you are. This is the perfect gift for students, to ensure their most precious possessions stay safe in the dorm room, and on spring break alike. This portable, lightweight safe is designed with a 4-digit combination lock, water-resistant exterior, and a stainless-steel securing cable that easily attaches to your beach chair. beachsafe's high-tech features include two USB ports, a powerful built-in solar powered battery pack to charge phones on the go, and a cooling fan to protect your smart devices while keeping them charged.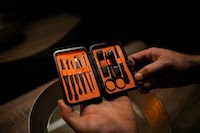 The Arsenal Mens Grooming Kit
$14.94; Wild-Willies.com
This grooming kit is your one stop shop for all your men's grooming needs that don't involve your beard. Includes straight edge nail clippers, multi-purpose scissor, slanted edge clippers, tweezers, nail file, scraping tool, cuticle stick, V-shaped push stick, needle and loop blackhead remover and ear pick.
GoodCook Meal Prep Snack Containers
$7.99-$10.99; Amazon.com
Two compartment, BPA-Free, microwave/dishwasher/freezer safe containers. Snack prep for the week in advance. Stack them in the 'fridge or pantry for an easy grab-and-go to put in lunch bags, or for kids to bring back to their home desk.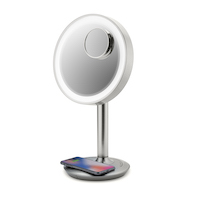 Bluetooth Vanity Speaker with Wireless Charging and USB Charging
$149.99; iHomeAudio.com
This 9" distortion-free mirror features full-color spectrum lighting with hi/med/low brightness modes that will have you looking great in any light. Charge your phone wirelessly through the wireless charging pad on the base of the mirror, and charge a secondary device through the 5W USB port. Stream music wirelessly through the mirror and enjoy your favorite songs as you get ready.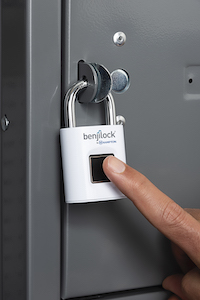 43mm Fingerprint Padlock
$69.99; BenjiLock.com
Stores up to 10 fingerprints for multiple users. Unlocks with your fingerprint or key. Highly secure chrome plated, hardened steel shackle. Up to 1 year on a single charge.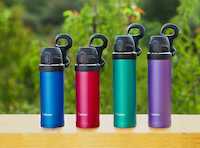 Zojirushi's Flip and Go Mug
$52-$55; Zojirushi.com
Bright and bold, and portable. The perfect addition for you every day, wherever you go. The Flip-and-Go handle is sturdy and folds down so it doesn't get in the way when drinking. Available in Cobalt Blue, Hibiscus Red, Teal and Purple Dusk, 16 or 20 oz. capacity.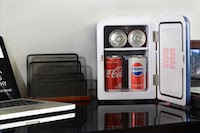 Uber Mini Fridge
$42.99; UberAppliance.com
The sleek and highly functional design features heating and cooling options to keep contents cool or hot. Utilizing state-of-the-art and environmentally friendly thermo-electric Peltier Technology, Uber Chill is capable of cooling or warming within a reasonable amount of time, cooling down to 32 degreed F and warming up to 150 degrees F.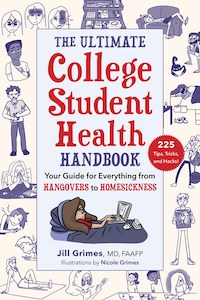 The Ultimate College Student Health Handbook: Your Guide for Everything from Hangovers to Homesickness by by Dr. Jill Grimes
JillGrimesMD.com
The book serves as a guide to what students really want (or need) to know about their mental and physical health when they're away from home. The book covers topics such as: living in the close quarters of dormitories, feeling homesick, experiencing test anxiety, managing the stomach flu, and even how to nurse a hangover.
Prep: The Essential College Cookbook
$18.95; RoostBooks.com
This useful guide has everything you need to cook yourself real meals with real food. Centered around 10 basic lessons to get you comfortable in the kitchen, this book will get you whipping up nutritious meals, satisfying snacks, and simple desserts for you and your friends in no time. Also included are notes on knife skills, essential (and nonessential) cooking tools, and stocking your pantry. This is your go-to guide for cooking basics.
Updated: November 2020