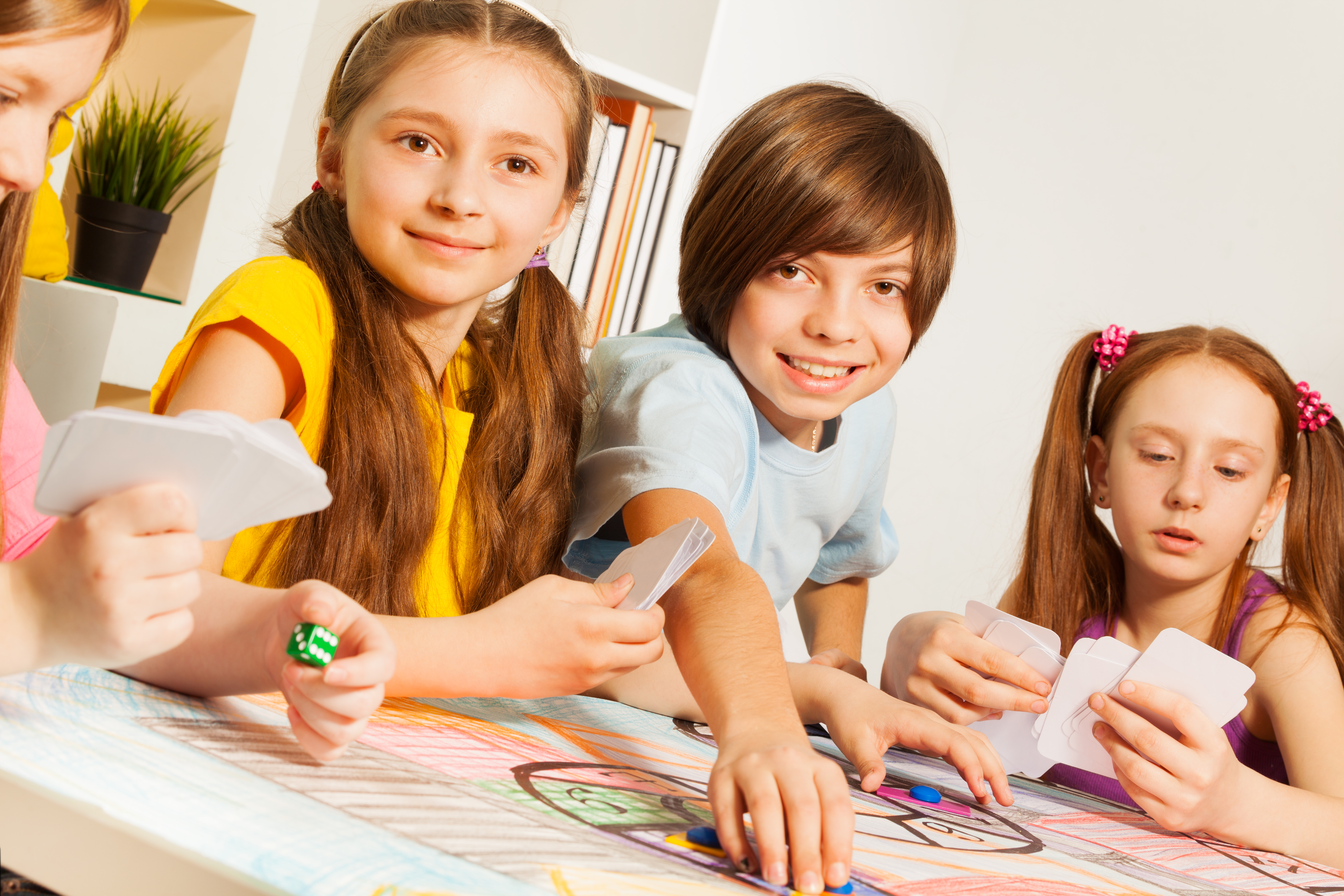 These kid-tested, parent-approved educational games and products will help kids start the school year off strong.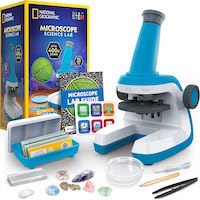 National Geographic Microscope Science Lab
$39.99; Amazon.com
Includes a specially designed microscope and complete STEM lab kit. The soft-touch eyepiece is gentle on skin and the large focus knobs are easy for little hands to turn. When focusing, the slide platform moves up and down to help keep the entire microscope more stable and to ensure the specimen remains in the perfect viewing position. The slide storage case integrates into the base of the microscope and a wide-footed base helps keep the microscope firmly in place. Kids can choose from 40x, 100x, or 400x magnification by moving the adjustment lever, and they can switch between an upper light and lower light with the flip of a switch on the back. On top of that, this complete science kit includes all the tools kids need to explore like real scientists, including a pipette, specimen dish, tweezers, a pencil, a lab guide, and instructions.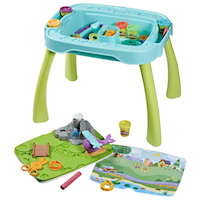 PLAY-DOH All-in-One Creativity Starter Station
$49.99; Target.com
Flip the kids activity desk between 2 modes for lots to explore. The flat side gives them a great place to explore their creativity on the playmat, while the 3D side lets them imagine all kinds of adventures with the waterfall maker, vehicle, and animal tools. Easy storage and cleanup make this a great kids toy for all that grownups are sure to love too. This table is also great to use for any arts and crafts your little ones get up to.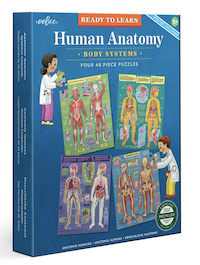 Human Anatomy Puzzle
$26.99; eeboo.com
Meticulously detailed, each puzzle features original illustrations of the Skeletal, Muscular, Digestive, Nervous, Reproductive and Endocrine Systems. Educational and beautiful, comes with large fold pout informational poster.
Wonder Tree Shape Sorting Clock
$32.99; US.Bababooandfriends.com
The unique sorting and learning clock teaches children much more than just reading the time. The number blocks with their different shapes and colors enable the child to play, sort and recognize relationships. Develops logical thinking and hand-eye coordination. Sorting each individual block of numbers into the appropriate form gives the child a great sense of achievement! The number blocks are provided with magnets, which create another level of experience for the child. The multifunctional sorting clock helps the child to recognize connections in order to further train their cognitive abilities. The sorting and learning clock is an ideal educational game to stimulate social interaction and to promote language skills.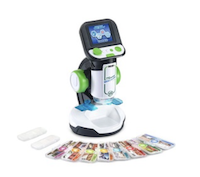 Magic Adventures Microscope
$89.99; Leapfrog.com
Explore tiny worlds and make huge discoveries with a real microscope. Collect your own samples or view 220+ custom BBC images and videos.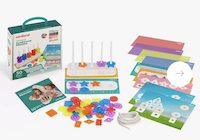 Translucent Sort & Count Abacolor
$29.99; MinilandGroup.com
This translucent plastic abacus has a 5 column base and 50 pieces in different colors and shapes. It provides hands-on learning that works on children' s classification and serialization skills. It comes with transparent activity sheets with increasing difficulty levels, which can be used on light tables. This abacus helps children acquire basic mathematical knowledge and boost their ability to focus and concentrate, while they have fun.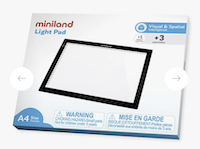 Portable Light Pad
$89.98; Minilandgroup.com
A perfect resource to enhance learning by playing with translucent accessories. It helps children concentrate because it makes them focus on the material that they are playing with. For use in combination with Miniland references that are suitable for light tables.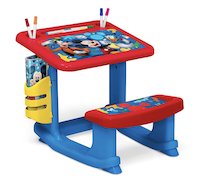 Disney Junior Draw & Play Desk
$49.99; Amazon.com
A colorful spot to paint or draw, this sturdy art desk with bold Mickey Mouse graphics, an included 10-pack of markers and 4 coloring pages helps inspire creative play. Tons of storage space for the included markers and coloring pages makes tidying up easy. The desk's built-in bench seat and footrest ensure your little one stays comfy while they play.
My Fun Day
$38; SimplyFun.com
Have a fun day with Tibbar rabbit learning the months of the year, and the days of the week along with the four seasons and telling time. Using the colorful wooden board and the fun activity disks help your child build awareness of the key elements in their daily world.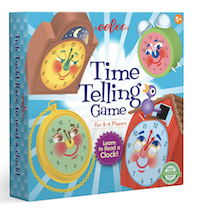 Time Telling Game
$23.99; eeboo.com
Players move the arms on their own clock faces to show the time described on cards. It is especially good for correlating analog and digital representations of time as well as wording like "half past" and "quarter to." Cards are color coded for the progression of skills in learning to tell time; each color representing time to the hour, the half hour, the quarter hour, in five-minute intervals, or for all sixty minutes. Points are awarded for setting clocks to the correct time, as well as for correcting clocks to the specified time, making playing a reinforcement of time telling skills
Updated: July 2023