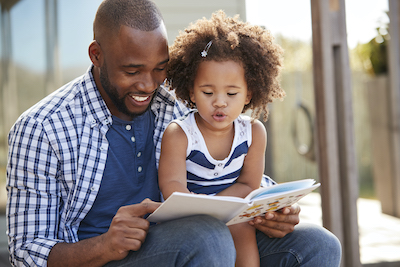 February is Black History Month -- does your family have plans to celebrate or acknowledge it? Books are a great way to expose children to various cultures, experiences, and important parts of history. Here are Black history books for kids of various ages. Find a link below for more ways to celebrate.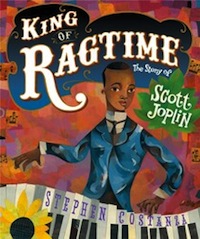 King of Ragtime: The Story of Scott Joplin by Stephen Costanza
$17.99; SimonAndSchuster.com
A stunning, rhythmic picture book biography of African American composer Scott Joplin, whose ragtime music paved the way for jazz.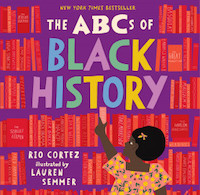 The ABC's of Black History by Rio Cortez
$14.95; Workman.com
Take a bold journey through the alphabet of Black history and culture. It's a story of big ideas, significant moments, hope, and love. And it is a beautiful representation of the ideas and personalities that embody a wide range of Black people and experiences in lively verse matched with vivid imagery.
Baseball's Leading Lady: Effa Manley and the Rise and Fall of the Negro Leagues by Andrea Williams
$19.99; Amazon.com
Before Jackie Robinson broke Major League Baseball's color barrier in 1947, Black athletes played in the Negro Leagues--on teams coached by Black managers, cheered on by Black fans, and often run by Black owners. Here is the riveting true story of the woman at the center of the Black baseball world: Effa Manley, co-owner and business manager of the Newark Eagles. Elegant yet gutsy, she cultivated a powerhouse team. Yet just as her Eagles reached their pinnacle, so did calls to integrate baseball, a move that would all but extinguish the Negro Leagues. This is the powerful true story of Effa Manley, the first and only woman inducted into the Baseball Hall of Fame.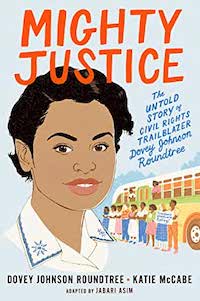 Mighty Justice: The Untold Story of Civil Rights Trailblazer Dovey Johnson Roundtree, by Dovey Johnson Roundtree & Katie McCabe
$19.99; Amazon.com
Raised in Charlotte, North Carolina, at the height of Jim Crow, Dovey Johnson Roundtree felt the sting of inequality at an early age and made a point to speak up for justice. She was one of the first Black women to break the racial and gender barriers in the US Army; a fierce attorney in the segregated courtrooms ofWashington, DC; and a minister in the AME church, where women had never before been ordained as clergy. In 1955, Roundtree won a landmark bus desegregation case that eventually helped end "separate but equal" and dismantle Jim Crow laws across the South.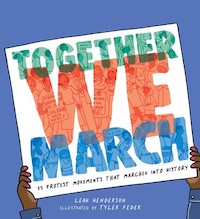 Together We March: 25 Protest Movements That Marched into History, by Leah Henderson
$18.99; Amazon.com
For generations, marches have been an invaluable tool for bringing about social change. People have used their voices, the words on their signs, and the strength in their numbers to combat inequality, oppression, and discrimination. They march to call attention to these wrongs and demand change and action, from a local to a global scale. Whether demanding protective laws or advocating for equal access to things like voting rights, public spaces, and jobs, the twenty-five marches in this book show us that even when a fight seems impossible, marching can be the push needed to tip the scales and create a movement.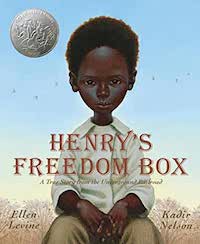 Henry's Freedom Box: A True Story from the Underground Railroad, by Ellen Levine
$17.99; Amazon.com
Henry Brown doesn't know how old he is. Nobody keeps records of slaves' birthdays. All the time he dreams about freedom, but that dream seems farther away than ever when he is torn from his family and put to work in a warehouse. Henry grows up and marries, but he is again devastated when his family is sold at the slave market. Then one day, as he lifts a crate at the warehouse, he knows exactly what he must do: He will mail himself to the North. After an arduous journey in the crate, Henry finally has a birthday -- his first day of freedom.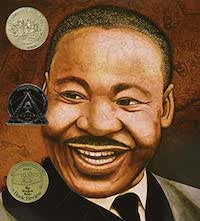 Martin's Big Words: The Life of Dr. Martin Luther King, Jr., by Doreen Rappaport
$11.99; Amazon.com
Martin Luther King, Jr., was one of the most influential and gifted speakers of all time. Doreen Rappaport uses quotes from some of his most beloved speeches to tell the story of his life and his work in a simple, direct way. A timeline and a list of additional books and web sites help make this a standout biography of Dr. King.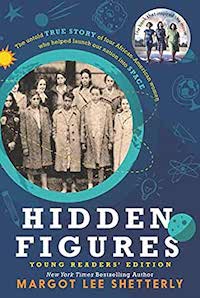 Hidden Figures Young Readers' Edition, by Margot Lee Shetterly
$8.99; Amazon.com
Before John Glenn orbited the earth, or Neil Armstrong walked on the moon, a group of dedicated female mathematicians known as "human computers" used pencils, slide rules, and adding machines to calculate the numbers that would launch rockets, and astronauts, into space. This book brings to life the stories of Dorothy Vaughan, Mary Jackson, Katherine Johnson, and Christine Darden, who lived through the Civil Rights era, the Space Race, the Cold War, and the movement for gender equality, and whose work forever changed the face of NASA and the country.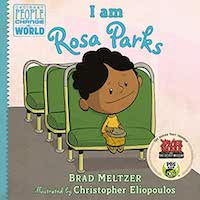 I am Rosa Parks, by Brad Meltzer
$15.99; Amazon.com
Rosa Parks dared to stand up for herself and other African Americans by staying seated, and as a result she helped end public bus segregation and launch the country's Civil Rights Movement.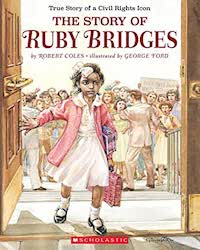 The Story of Ruby Bridges, by Robert Coles
$7.99; Amazon.com
The year is 1960, and six-year-old Ruby Bridges and her family have recently moved from Mississippi to New Orleans in search of a better life. When a judge orders Ruby to attend first grade at William Frantz Elementary, an all-white school, Ruby must face angry mobs of parents who refuse to send their children to school with her.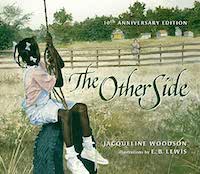 The Other Side, by Jacqueline Woodson
$18.99; Amazon.com
Clover's mom says it isn't safe to cross the fence that segregates their African-American side of town from the white side where Anna lives. But the two girls strike up a friendship, and get around the grown-ups' rules by sitting on top of the fence together.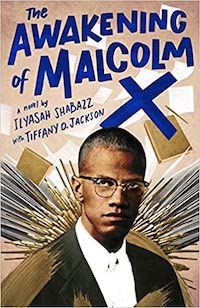 The Awakening of Malcolm X by Ilyasah Shabazz
$17.99; Amazon.com
In Charlestown Prison, Malcolm Little struggles with the weight of his past. Plagued by nightmares, Malcolm drifts through days, unsure of his future. Slowly, he befriends other prisoners and writes to his family. He reads all the books in the prison library, joins the debate team and the Nation of Islam. Malcolm grapples with race, politics, religion, and justice in the 1940s. And as his time in jail comes to an end, he begins to awaken -- emerging from prison more than just Malcolm Little: Now, he is Malcolm X. A powerful narrative account of the activist's adolescent years in jail, written by his daughter.
Find additional relevant books in Books that Help Children Learn About Civil Rights.
Looking for ways to honor Black History Month? Don't miss our article: 15 Ways to Celebrate Black History Month.