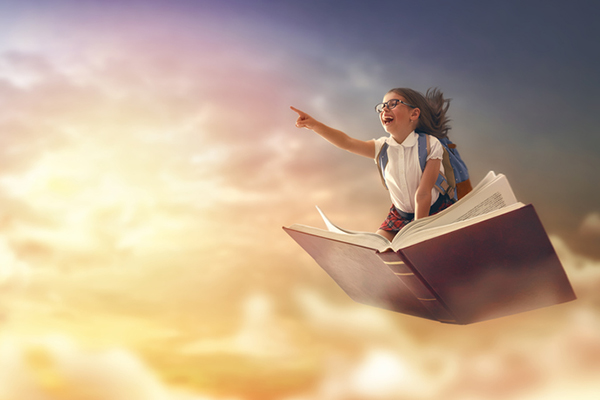 Books that Inspire All Ages. Unique stories about overcoming adversity and how hard work and believing in yourself pay off. Kids will love reading about people who turned their ideas and dreams into something noteworthy -- and those who have made an impact on the world around them.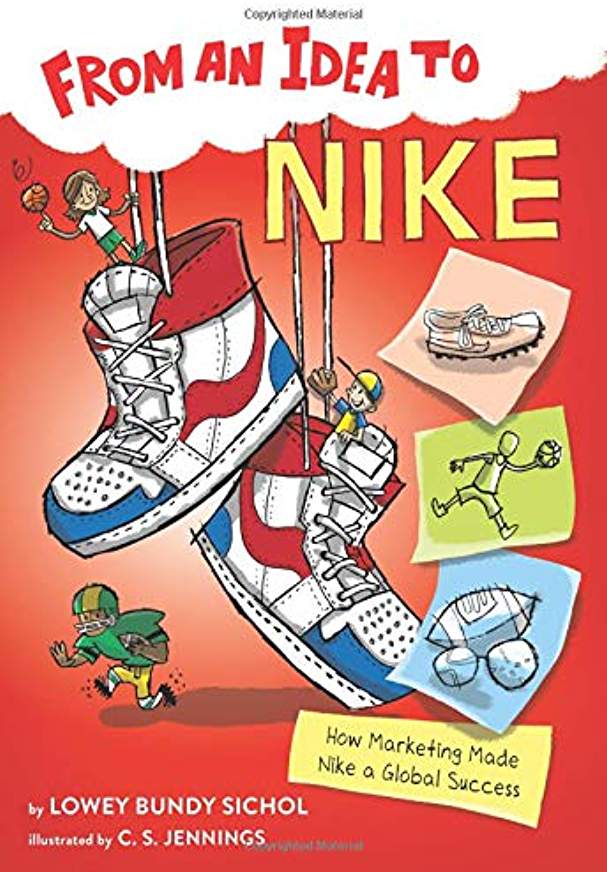 From an Idea to Nike by Lowey Bundy Sichol
$15.99; hmhco.com
Ever wonder how Nike became the athletics empire it is today? From an Idea to Nike digs into the marketing campaigns and strategy that turned this running-shoe company into the outfitter for many athletes as well as the iconic American brand. With infographics and engaging visuals throughout, this behind-the-scenes look into the historical and business side of Nike will be an invaluable resource for kids interested in what makes this business run. Titles also available: Google, LEGO and Disney.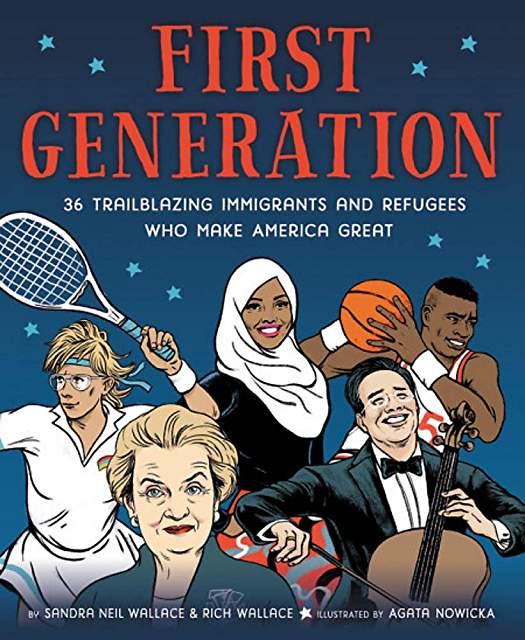 First Generation: 36 Trailblazing Immigrants and Refugees Who Make America Great by Sandra Neil Wallace & Rich Wallace
$18.99; hbgusa.com
The men and women in this book represent nations from Somalia to Germany, from Syria to China, from Mexico to Sweden, and more. They are people like Secretary of State Madeleine Albright, international singing sensation Celia Cruz, star basketball player Dikembe Mutombo, world-renowned physicist Albert Einstein, and influential journalist Jorge Ramos. And they are all immigrants or refugees to the United States of America. Their courage, their achievements, and their determination to change the world have helped make our country a stronger place.
Epic Athletes: Alex Morgan by Dan Wetzel
$16.99; Macmillan.com
Fierce competitor. World Cup winner. Role model. U.S. Women's Soccer star Alex Morgan has earned each of these impressive titles throughout her incredible career. As a young girl growing up in Southern California, she dreamed of being a professional soccer player, fighting to compete on the international stage against the world's greatest athletes. Flash forward to the present and Alex Morgan has emerged as the face of U.S. Women's soccer, famous for her clutch, late-game goals, and an inspiration to kids across the country. Also available: Stephen Curry.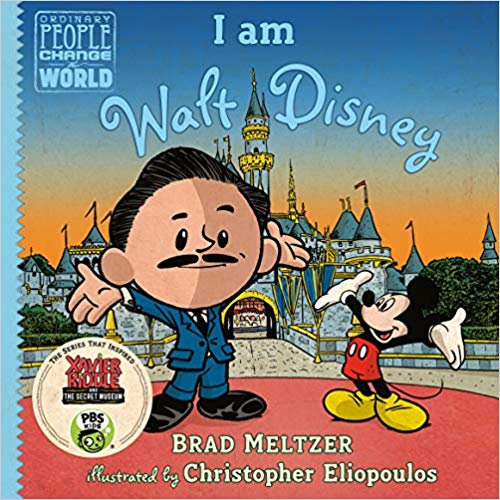 I am Walt Disney (Ordinary People Change the World) by Brad Meltzer
$15.99; Amazon.com
This friendly, fun biography series focuses on the traits that made our heroes great--the traits that kids can aspire to in order to live heroically themselves. Each book tells the story of one of America's icons in a lively, conversational way that works well for the youngest nonfiction readers and that always includes the hero's childhood influences. At the back are an excellent timeline and photos. This volume features Walt Disney, who makes dreams come true for himself and countless kids around the world. Also available: Marie Curie, Neil Armstrong and many more.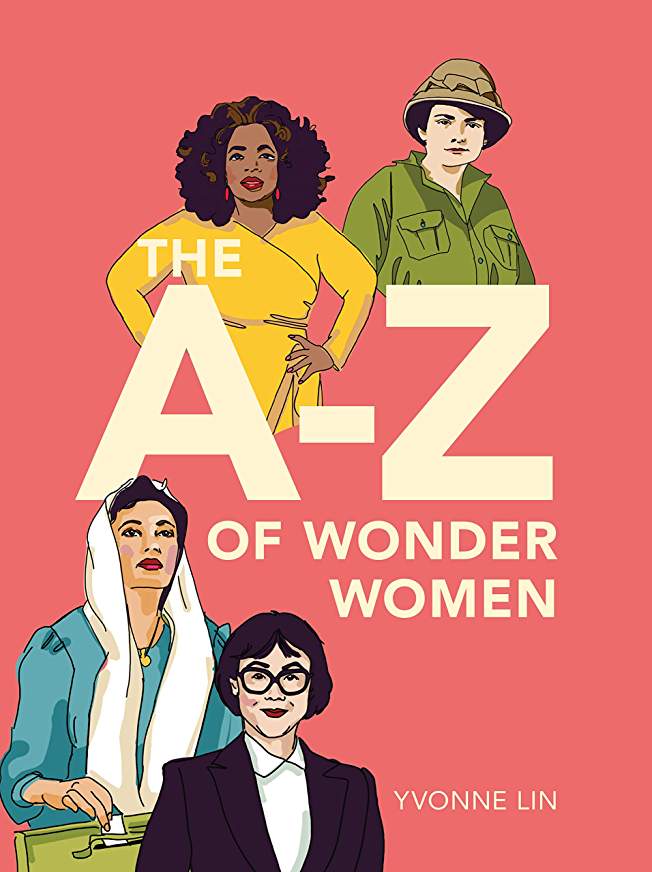 The A-Z of Wonder Women by Yvonne Lin
$15.99; hbgusa.com
Highlighting notable and inspiring women from across the globe and throughout time, The A-Z of Wonder Women features biographies of trailblazers and groundbreakers, including Ada Lovelace, Oprah Winfrey, Ruth Ginsberg, and Wajeha al-Huwaider. This empowering alphabet-style book celebrates a wide range of skills and masteries in the arts, politics and activism, STEM, and more, providing accessible facts about these heroic women--and inspiring young readers to make the change they want to see in the world.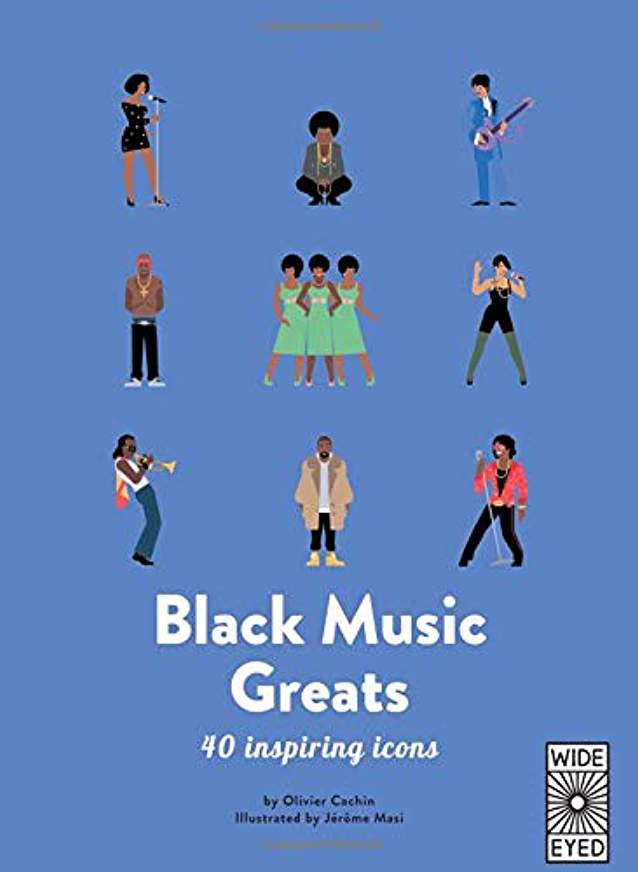 Black Music Greats: 40 Inspiring Icons by Olivier Cachin
$14.99; QuartoKnows.com
The biggest names…the coolest sounds…the 40 most inspirational movers, shakers, and innovators in black music are here. Learn how these black musicians changed music, from the creation of blues to the invention of rap.Each spread presents a single musician or band, highlighting key facts about their background, most popular songs, most iconic shows, genre-defining techniques, friends, rivals, and nicknames, along with a fun, illustrated depiction of them that calls out elements of their signature style.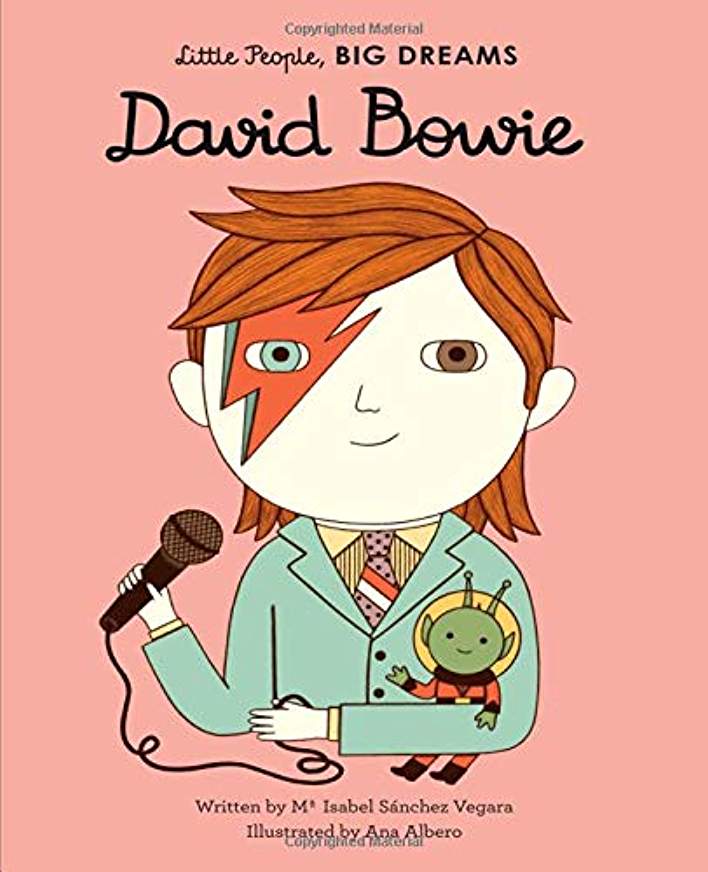 Little People, Big Dreams: David Bowie
$14.99; QuartoKnows.com
Discover the life of David Bowie, the starman who dazzled audiences with his music. As a child, young David had a head full of songs and ideas. He was inspired by the pop and mod scenes in Britain to pick up the saxophone. After earning his stripes in some of the coolest bands in London, David splashed onto the solo scene. His songwriting talent and musical skill made him one of rock and roll's all-time greatest artists. This moving book features stylish and quirky illustrations and extra facts at the back, including a biographical timeline with historical photos and a detailed profile of the musician's life.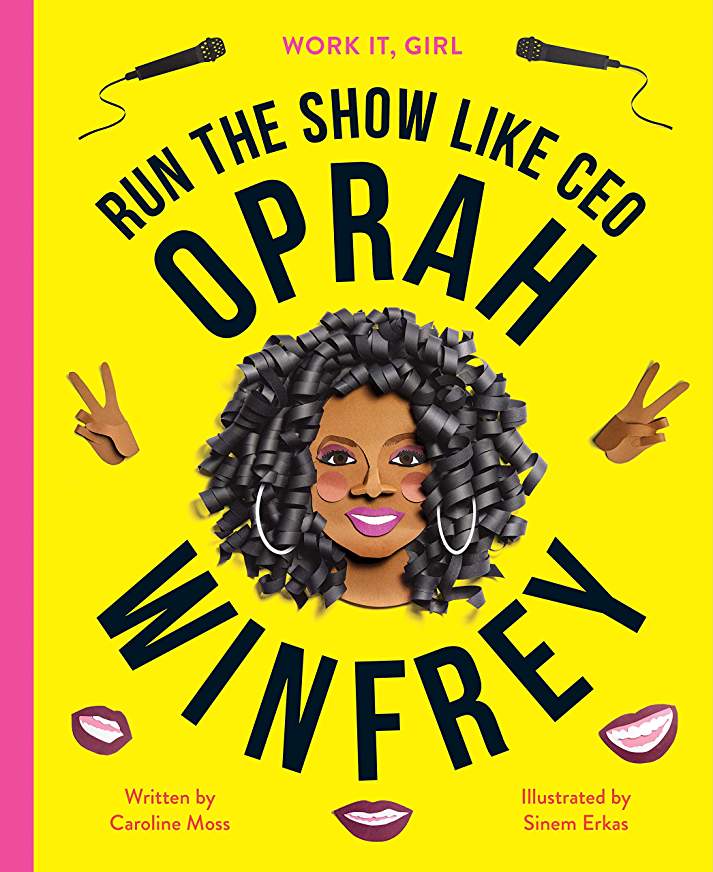 Run the Show like CEO Oprah Winfrey
$14.99; QuartoKnows.com
When Oprah Winfrey was a little girl, she watched her grandma hang clothes out on the line. Oprah adored her grandma, but she knew in that moment her life was going to be different... And she was right. Discover how Oprah became a billionaire CEO and media mogul in this true story of her life.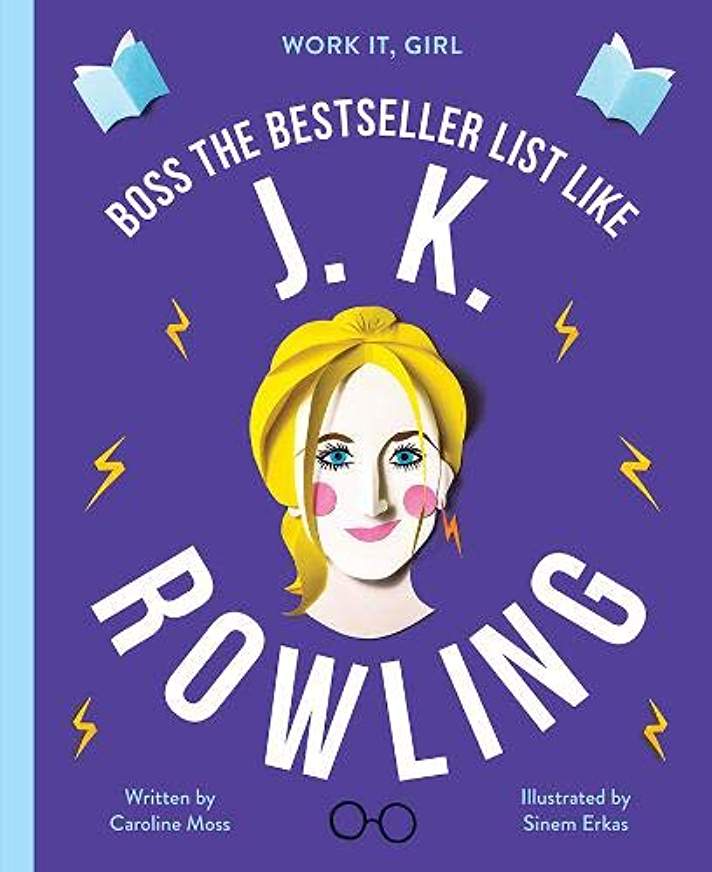 Boss the Bestseller List like J. K. Rowling
$14.99; QuartoKnows.com
When Joanne Rowling was a young woman, she found herself down and out of luck. But, she had a best-selling idea and a tenacious spirit. If only she could find someone who wanted to publish her book...Discover how J. K. Rowling became a best-selling author and publishing sensation in this true story of her life.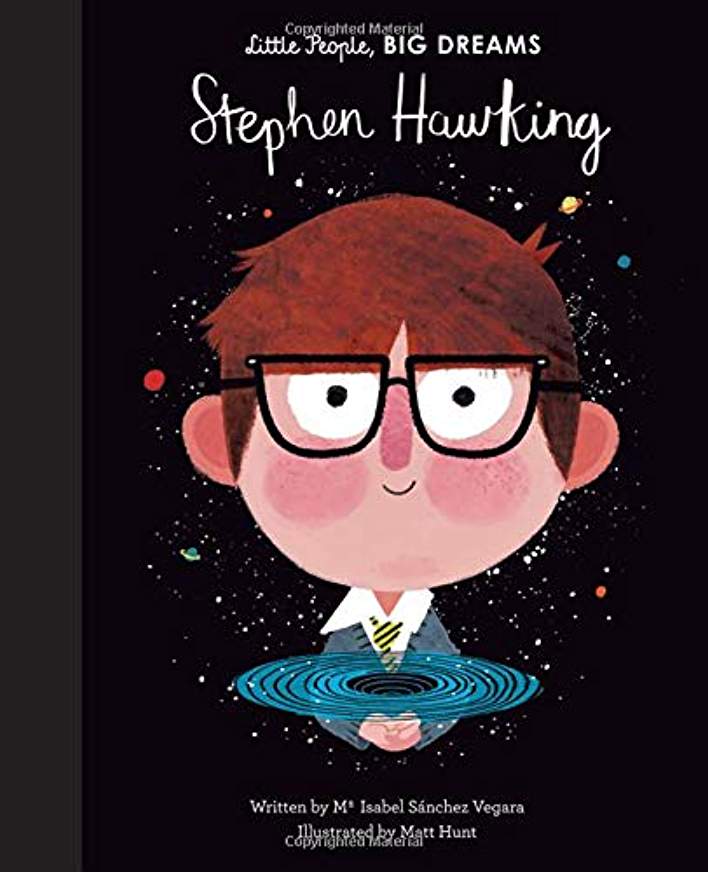 Little People, Big Dreams: Stephen Hawking
$14.99; QuartoKnows.com
When Stephen Hawking was a little boy, he used to stare up at the stars and wonder about the universe. Although he was never top of the class, his curiosity took him to the best universities in England: Oxford and Cambridge. It also led him to make one of the biggest scientific discoveries of the 20th century: Hawking radiation. This moving book features stylish and quirky illustrations and extra facts at the back, including a biographical timeline with historical photos and a detailed profile of the brilliant physicist's life.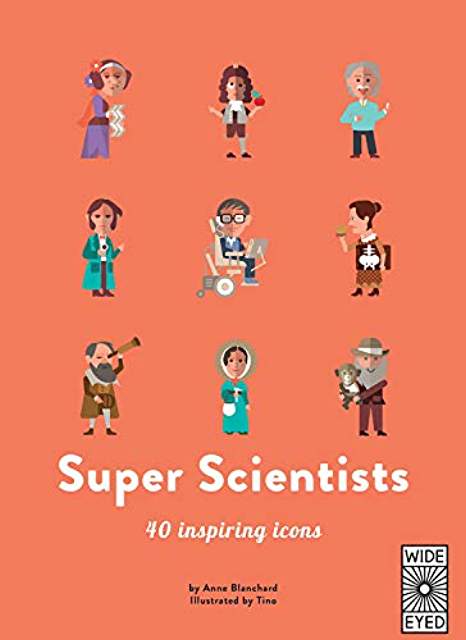 40 Inspiring Icons: Super Scientists
$14.99; QuartoKnows.com
From Galileo Galilei's terrific telescope discoveries, to Louis Pasteur's victorious vaccinations, to Ada Lovelace's cracking computer codes, discover how each of these scientists spent their lives asking questions and making leaps and bounds in the world of science and technology. Beginning with the Ancient Greek philosopher Thales, who discovered geometry and astronomy, right up to the modern astrophysicist Neil deGrasse Tyson, who has popularized complex scientific theories through the use of simple language, these are the 40 super scientists to be learned about by all.
Published: May 2019