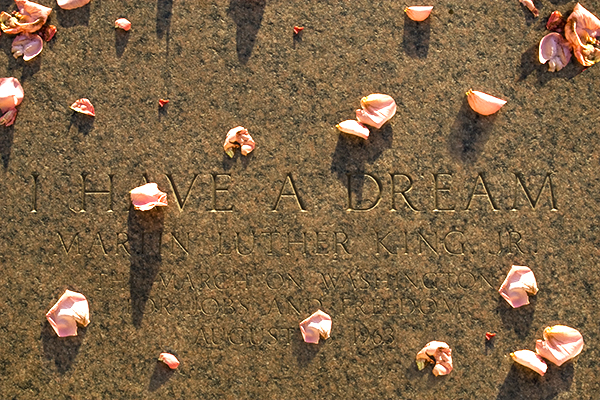 The struggle for civil rights and racial equality in the U.S. during the 1950s and 1960s is important for children to learn about. Milestones in The Civil Rights Movement often involve violence, so you'll want age-appropriate books that tell the story. The best titles also spark a child's interest to learn more, so be willing to talk with kids, ask open-ended questions, and find answers when they are not immediately known. Here are books that shed light on important people and issues from the movement. Pick them up to read aloud or recommend to independent readers.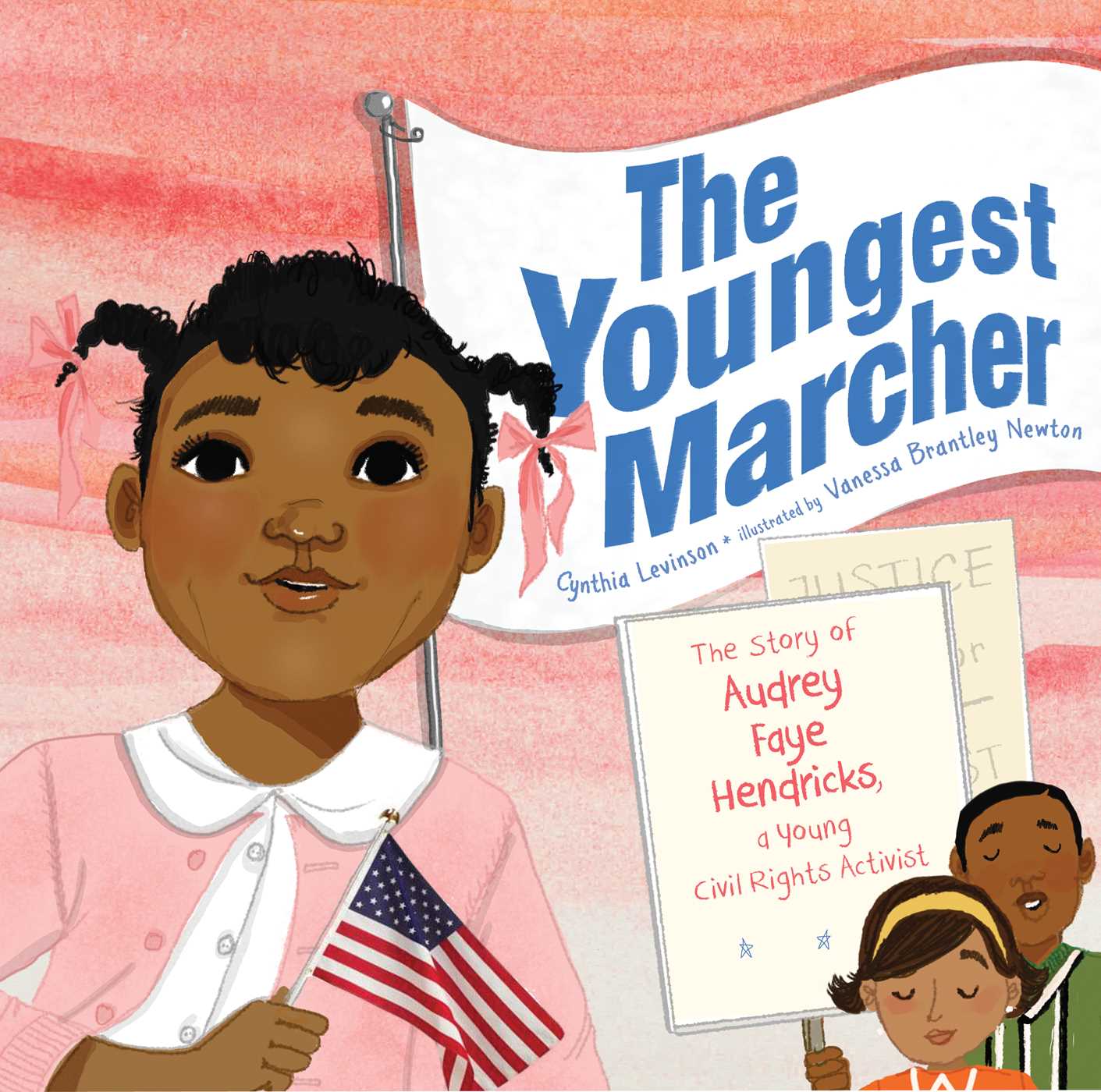 The Youngest Marcher: The Story of Audrey Faye Hendricks, A Young Civil Rights Activist
by Cynthia Levinson
Hendricks was only 9 years old in 1963 when Dr. Martin Luther King, Jr. called on children to march against unjust laws. She was the youngest person to be arrested during the protest and she spent a week in jail. Hendricks' story inspires children to believe their actions can make a difference.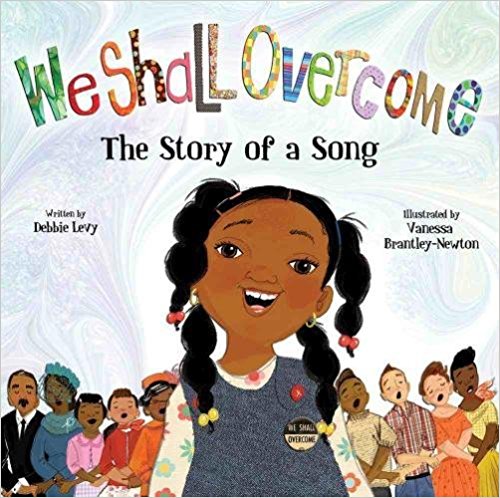 We Shall Overcome: The Story of a Song
by Debbie Levy
This book tells how a song with origins in slavery captured the yearning for freedom from oppression, and how it came to be associated with racial justice not just in the U.S., but around the world. The back of the book features a timeline of key events in the song's evolution.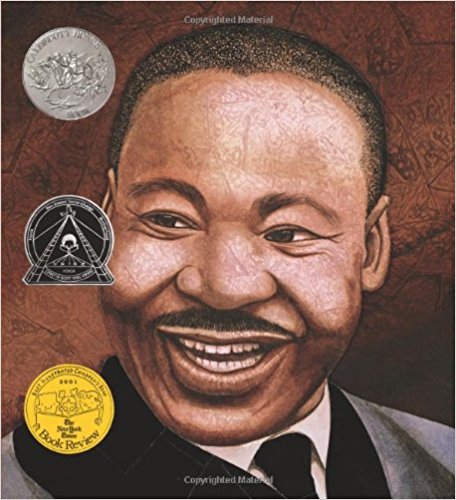 Martin's Big Words: The Life of Dr. Martin Luther King, Jr.
by Doreen Rappaport
Using excerpts from Dr. King's speeches, Rappaport paints a portrait of a little boy who was taught that he was "as good as anyone," and who grew up to inspire a movement towards racial equality. A timeline lists important dates in his life.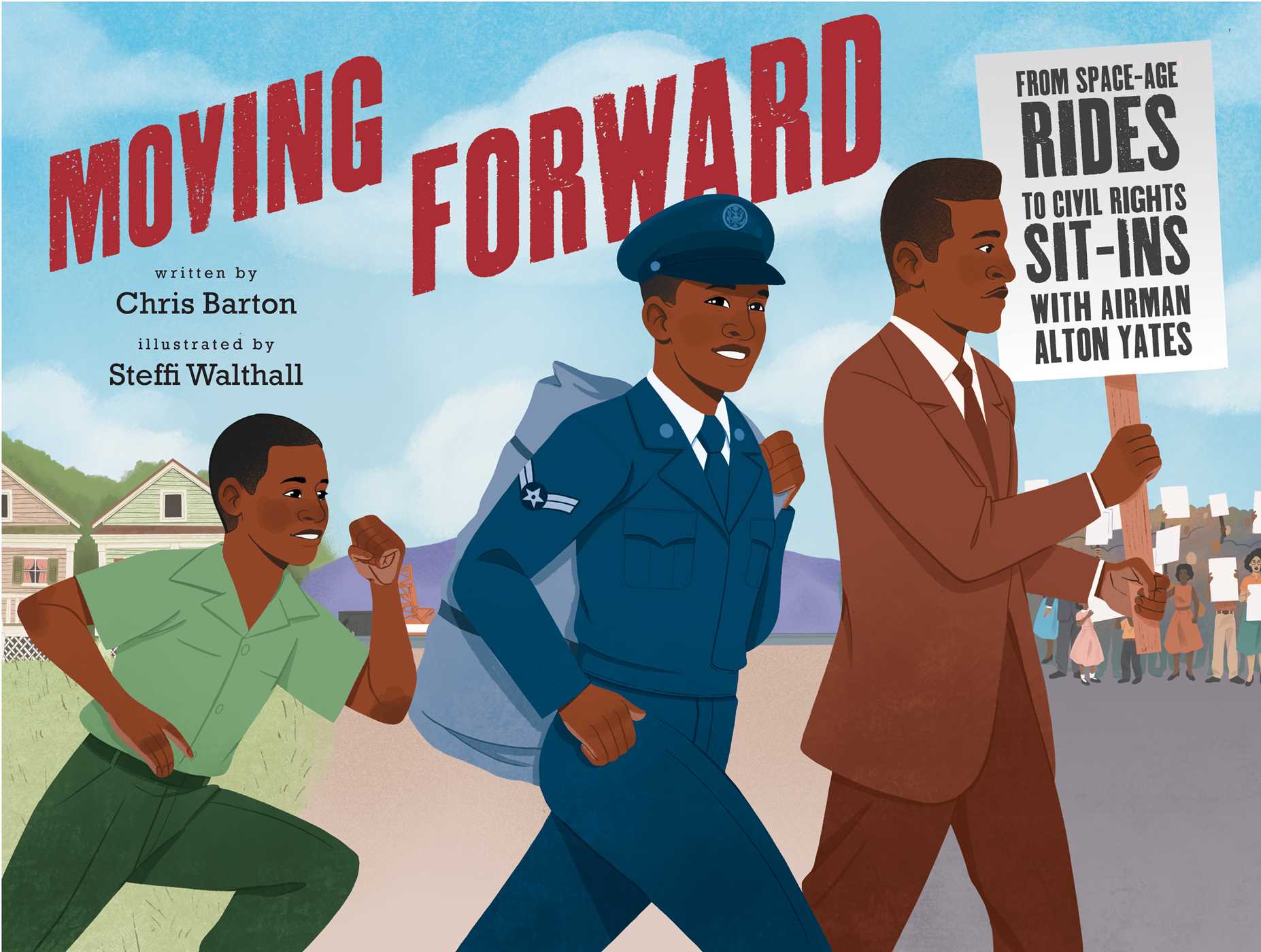 Moving Forward
by Chris Barton; Illustrated by Steffi Walthall
Meet activist Alton Yates, an Air Force veteran who dedicated his life to propelling America forward—from space travel to the Civil Rights Movement and beyond—in this inspiring nonfiction picture book for ages 6-10.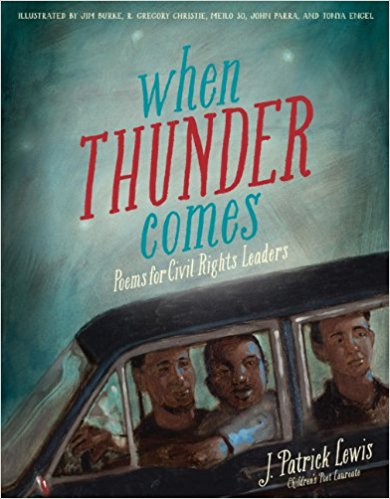 When Thunder Comes: Poems for Civil Rights Leaders
by J. Patrick Lewis
This book of poems highlights 17 people from around the world (well-known figures and lesser-known activists) who sought to break race, class and sexual equality barriers. Biographies add details to the lives of featured leaders.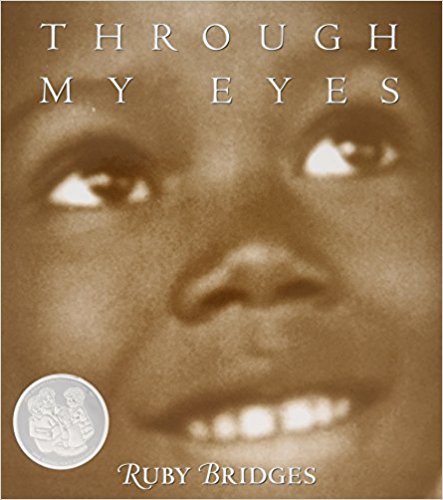 Through My Eyes
by Ruby Bridges
Ruby Bridges was the first black student to enroll at an all-white public school in New Orleans. Many people know her story from the picture book and television movie depicting it. Here, Ruby tells what happened from her own 6-year-old perspective. Photographs and sidebars shed light on the wider story.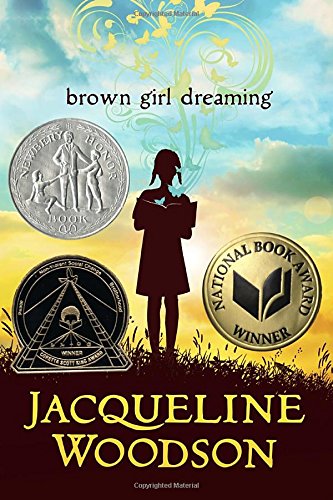 Brown Girl Dreaming
by Jacqueline Woodson
This memoir recounts Woodson's childhood in the Deep South and in Brooklyn, New York. Her words offer a glimpse into The Civil Rights Movement and the way prejudices lingered even after Jim Crow laws went away. Woodson gains courage after seeing other black women fight for change.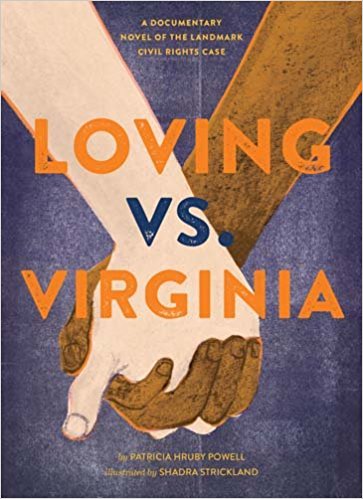 Loving vs. Virginia
by Patricia Hruby Powell
This documentary novel tells the story of Mildred Jeter and Richard Loving, who were forbidden to marry across racial lines or live as a married couple in Virginia during the 1950s. They sued the state and ultimately won when their case went to the U.S. Supreme Court. Historical documents and quotes from officials underscore the larger struggle for civil rights taking place at the time.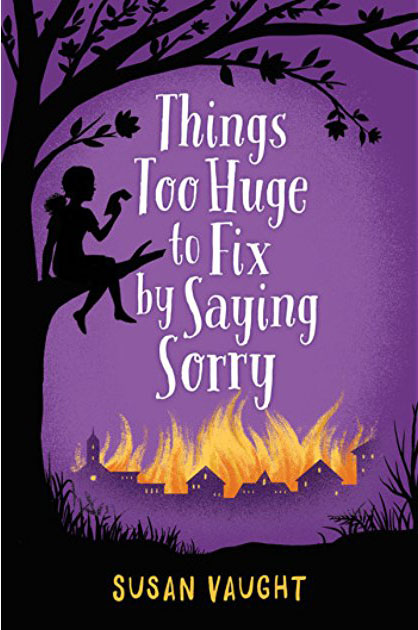 Things Too Huge to Fix by Saying Sorry
by Susan Vaught
A biracial girl in Oxford, Mississippi uncovers the segregated history of the town she lives in, seeing vast differences between the past and present. She also solves a mystery about her grandmother and the riots that occurred when the first black student enrolled at Ole Miss.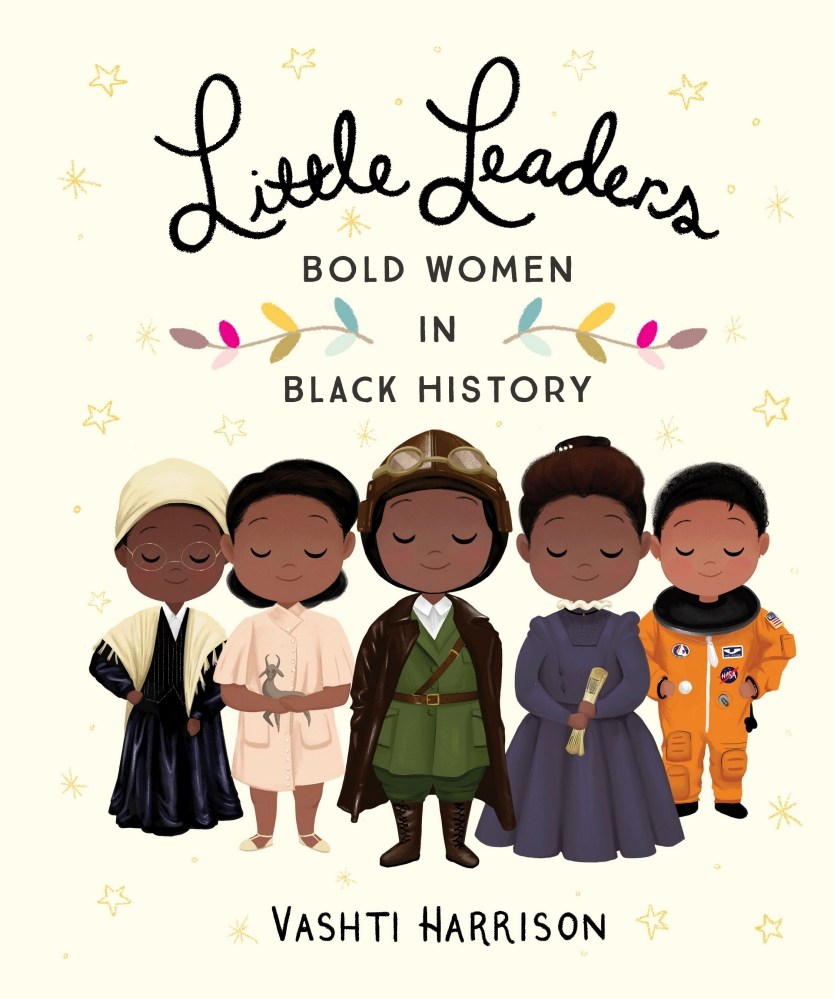 Little Leaders, Bold Women in Black History
by Vashti Harrison
This celebrates 40 inspirational African-American women who have influenced history and paved the way for generations of women. For ages 8 to12.
Cindy Hudson writes about books, reading and family literacy at www.MotherDaughterBookClub.com.
------
Discover additional relevant books in our round-up of Black History Books for Kids.