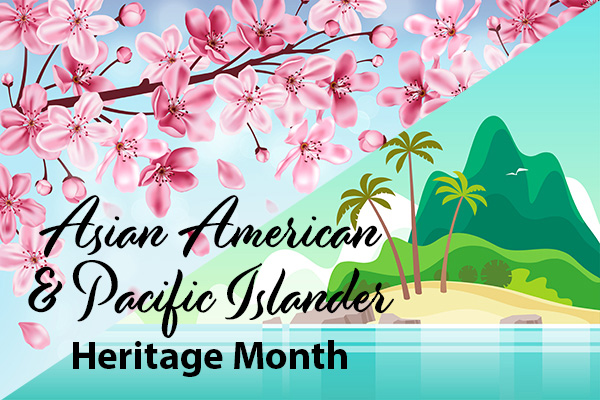 Asian American Pacific Islander (AAPI) Heritage Month is a celebration of Asians and Pacific Islanders in the United States. The term AAPI includes people with origins from dozens of countries from the continent of Asia and the Pacific Islands of Melanesia, Micronesia and Polynesia. Learn more at www.asianpacificheritage.gov.
There are many ways to honor, learn about and dive into AAPI culture; admittedly, most of these ideas have to do with food. But hey, food is a fun (and often adventurous) way to explore other cultures, and Asian food is some of the best on the planet in my opinion. So, there's that! Here are fun ways to celebrate AAPI Heritage Month.
VISIT
If you've never visited an Asian grocery store, you're really missing out on an educational and fascinating food adventure. Many also have bakeries and eateries inside where you can grab a quick (and delicious) bite. We recommend:
H Mart, Mira Mesa
Zion Market, Clairemont
99 Ranch Market, Clairemont
Lucky Seafood, Mira Mesa
Mitsuwa Marketplace, Kearny Mesa
MAKE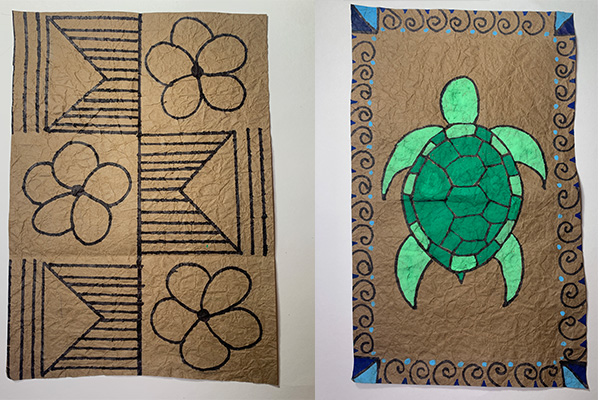 Tapa cloth, typically made from mulberry or fig tree bark, can be found throughout the Pacific Islands from Hawaii to Fiji to Papua New Guinea. While "tapa" is the universally known term, it has different names on different islands: in Samoa, it is called siapo; in Hawaii, kapa; and in Fiji, masi. Our "Art with Alyssa" contributor provides instructions for this art project, inspired by traditional tapa cloths, at www.sandiegofamily.com/for-the-kids/crafts-for-kids/tapa-cloth-art-project.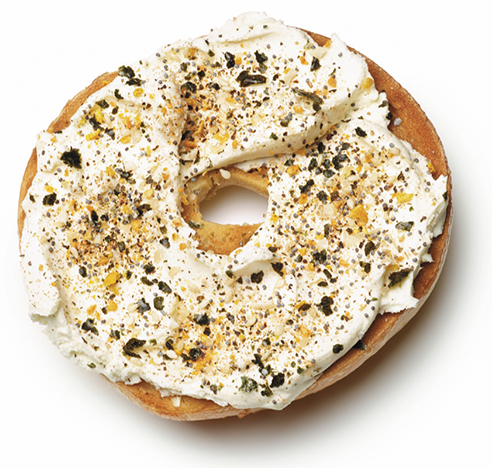 Make your own Shichimi Togarashi (Japanese spice blend) which is used to flavor udon noodles, rice dishes, soups, grilled meats, vegetables and more. In a food processor, pulse half a sheet of nori (dried seaweed) into fine flakes; combine with 1 tablespoon each granulated orange peel and ground black pepper, 2 teaspoons each dried minced garlic, sesame seeds, poppy seeds and flaky salt, and 1 teaspoon cayenne pepper. For a quick taste, try sprinkling some on a bagel and cream cheese. This recipe provided by The Recipe-A-Day Kids Cookbook by Maile Carpenter and the editors at Food Network Magazine.
READ
As you know, consistent exposure to children's books that feature characters of various ethnicities helps develop acceptance and understanding of other cultures. As you continue to diversify your family's bookshelves, be sure to include books with Asian characters. Find our whole list of wonderful picture books to honor AAPI Heritage Month at www.sandiegofamily.com/for-the-kids/book-multimedia-reviews.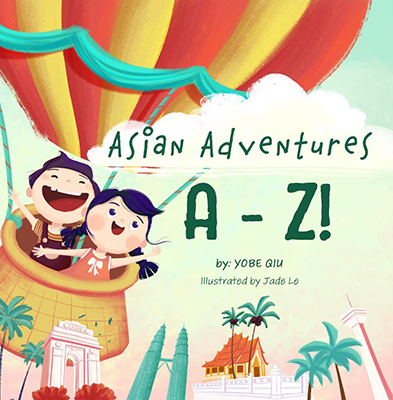 Asian Adventures A–Z by Yobe Qiu is a fun and educational way to practice the alphabet while learning about various foods, traditions and cultures of Asian countries highlighted on each colorful page.
EXPLORE
Learn about Chinese history and culture at the San Diego Chinese Historical Museum downtown. www.sdchm.org
Get a taste of Japanese culture at Balboa Park's Japanese Friendship Garden. Walk through the peaceful trail and gardens, observe koi, learn origami, browse through bonsai and more. www.niwa.org
Explore online exhibitions at the Smithsonian National Museum of Asian Art: www.asia.si.edu/exhibition-status/online.
EAT
San Diego is no stranger to Asian cuisine. Sure, you can visit the Convoy District for dozens of great Asian restaurants, but a quick search on Eater San Diego or Yelp will reveal that there are many hot spots throughout the county. Here is just a sampling of traditional foods you may want to try for AAPI Heritage month (or any regular weekday!):
Japan — yakitori or udon
Vietnam — pho or báhn mì
China — dumplings, bao buns, kung pao chicken or moon cake
Samoa — coconut rolls (pani popo), Samoan chicken and coconut rice
Fiji — curried chicken or boiled fish
Thailand — massaman curry, pad thai or pad see ew
Korea — bibimbap, bulgogi or Korean fried chicken
Hawaiian Islands — poke, kalua pork or huli huli chicken
Guam — shrimp patties or coconut candy. Get more ideas from Annie's Chamorro Kitchen: www.annieschamorrokitchen.com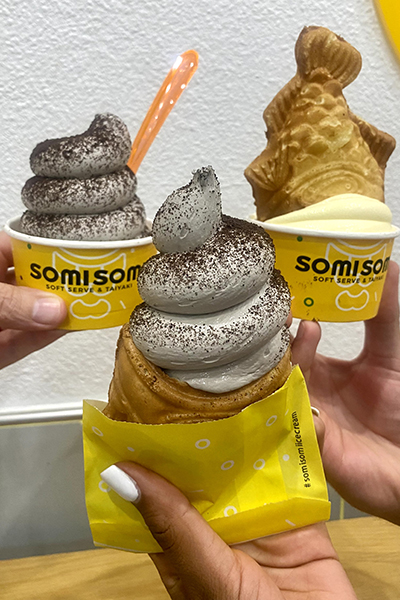 INDULGE
Finish your AAPI celebration with a sweet treat from one of these popular dessert shops:
SomiSomi, Mira Mesa & Kearny Mesa. Try the ah-boong, fish-shaped Korean "cone" filled with soft serve.
Iceskimo, Chula Vista, Kearny Mesa, Del Mar. Known for Taiwanese shaved snow.
Bing Haus, Kearny Mesa. Try the Thai-style rolled ice cream or mochi donuts.
MNGO Café, Kearny Mesa. Known for Japanese snow ice and mango deliciousness.
Snoice, Spring Valley. Try the shaved snow or Filipino halo halo.
Boba Bar and Desserts – Try the puffles (puffy waffles) filled with frozen custard and toppings.
85°C Bakery, four SD County locations. Taiwanese breads and sweet treats such as berrytale, milk pudding, matcha choco bun and much more.
Lisa Gipson, managing editor at San Diego Family, can often be found eating at Kiin Extraordinary Thai at Del Mar's Sky Deck or at Shank & Bône in North Park.
_____________