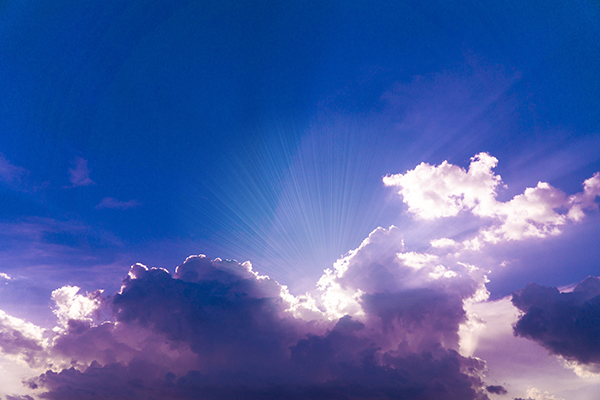 If you're not ready to join public events or large crowds, there are still fun ways to celebrate Easter! Here are ideas to make Easter special for your family, while sticking close to home.
Attend Virtual Church or Mass on Good Friday and Easter Sunday. Many churches offer live-stream services and online resources – Easter and Good Friday services are no exception. Consider checking out:
- Emmanuel Faith Community Church (Escondido): www.efcc.org/easter
- First United Methodist Church (Mission Valley): www.fumcsd.org/news-events/events


Get crafty. Find adorable DIY treat bags, creative Easter-themed decor and more in our Easter Round-Up. Choose a project and get the family together for an hour of crafting fun!


Host an Easter Baking Competition. Even if you don't want to make it a competition, you could still bake cupcakes and let everyone decorate their own. The goal is to keep some traditional activities and re-think them to fit current circumstances. Need Easter treat inspiration? Visit our round-up at www.sandiegofamily.com/things-to-do/seasonal-happenings/easter-central.


Have a Neighborhood "Easter Egg Hunt." Spread cheer to others by painting rocks to look like Easter eggs and placing them along the sidewalk for friends and neighbors to find. Or, choose a free, printable Easter egg, color it and hang it in a window visible from the street. Invite neighbors to do the same. Walk around the neighborhood (keeping distance from others) and see how many decorated eggs you can find.


Host an Easter Outfit Fashion Show. Don Easter bonnets, shiny shoes and lacy dresses and host a fashion show at home. Play runway music, strike a pose for the cameras and video the experience to share with family!


Plan a Virtual Easter Brunch. Schedule a FaceTime or a Skype Call with out-of-town family and plan to eat a celebratory meal together. No, it's not the same as being in the same room, but families can still experience "togetherness" and conversation while eating favorite dishes.


Let us know what you're doing to celebrate Easter by tagging us on Instagram @sandiegofamilymagazine and using #SDFamilyEaster. Maybe we'll share your photo on our page!
_____________