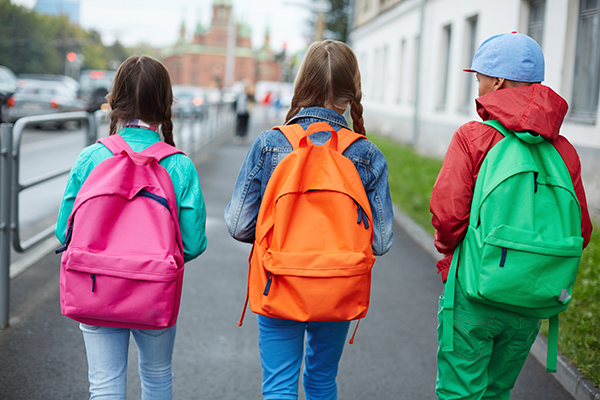 Transitions from grade to grade can be challenging. Adding the stress of divorce—especially for newly divorced parents—can make a new school year even more nerve-racking for the entire family. Carlsbad family law attorney Myra Chack Fleischer of Fleischer & Ravreby shares tips for divorced parents to help smooth the way for their kids as they head back to the classroom.

1. Meet the new teacher. Divorced parents should meet with the teacher and explain the situation.
"Children of divorce and separation often act out at school, have emotional moments or just a bad day," Fleischer says. She advises parents not to include teachers or school personnel in conflicts between former spouses.

2. Share info. Both parents should have access to information about the child, unless there's a protective order. Tell teachers, counselors and medical professionals to share info with both parents. Request duplicate notifications about academic progress and school activities. That way one parent isn't responsible for sending information to the other.

3. Get in a routine. Help kids adjust to school and family schedules so they can thrive. Figure out emergency plans, transportation, meals, afterschool activities and other logistics.
"Once you agree, create a detailed written plan," says Fleischer. Keep the plan simple and consistent.

4. Check your calendar. "Have calendars in each house, one in your child's backpack and give one to teachers or coaches to show which parent [the child] will be with," says Fleischer.

5. Discuss school supplies and technology. Will the kids get tablets or cell phones this year? Discuss school supply shopping and expectations now, not later.
"Purchases like this on a whim rarely end up without an argument and upset parents and kids," says Fleischer.
---
Kristen Castillo is a San Diego resident and an award-winning freelance writer.
Published July 2017