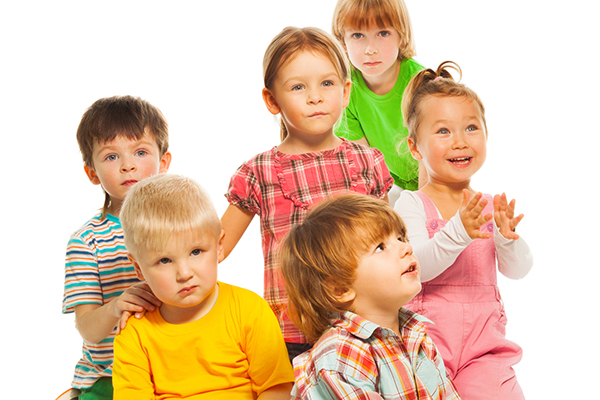 Studies show that when children learn a second language, there is a boost to cognitive growth, creativity and critical thinking skills. Bilingual children also tend to be more empathetic and open-minded to other cultures. With numerous benefits to learning a second language, many parents want to know when and how to introduce a second language to their own children.

Experts believe that the preschool years are the best time. During the first five years of a child's development the ability of the brain to learn language is unmatched compared to any later stage. Children can attain native or near-native pronunciation because the brain hasn't learned to ignore the sounds of foreign languages and is better able to mimic new sounds. This window of opportunity narrows once the child reaches adolescence.

"Although people differ in their ability to learn a second language later in life, any child can learn two or more languages fluently in the first few years of life," says David Barner PhD, Associate Professor of Psychology and Linguistics at UCSD. "Children are unparalleled in their ability to learn arbitrary grammatical structures, like gender agreement in French and Spanish."

Free from the constraints of testing and grammar drills of formal language instruction, the early years allow children to learn languages through play.

"When language is interesting and fun—and relevant to the children's daily experiences—they just seem to pick it up," says Sarah Mahoney, a Spanish teacher in Poway.

Language acquisition is optimal where there is meaningful communication. Preschool provides that natural setting through books, songs, music and movement, and finger play—all of which have the repetition that preschoolers love and help them retain new information. There is also a delightful lack of inhibition and self-conscious behavior at this stage. Coupled with their generally positive attitude to learning, preschoolers are more likely to mimic new sounds, take chances and start speaking in the target language.

As the world edges closer toward a global model with increasing cross-cultural interaction, learning a second language fluently can only be beneficial. Take advantage of the window of opportunity in early childhood—it could give your children the edge they need to succeed in tomorrow's world. Most of all, remember to make it fun because language learning thrives when kids have fun!

How to Introduce a New Language

Listen to music. Play songs in the car or at home to introduce children to the sounds and rhythms of a new language.

Read. Read favorite stories in another language or introduce new books to expand your child's exposure to the new language.

Play. Look for bilingual toys that communicate with children in different languages.

Watch TV. Dora the Explorer is an entertaining show that teaches children Spanish. Or look for the SAP (Second Audio Program) option on your TV to switch your child's favorite program to another language.

Download apps. Duolingo makes language learning easy on the go. Install the free app on your tablet and turn your child's screen time into language learning time.

Buy language programs. Muzzy and Little Pim are language programs designed just for kids.

Look in your community. Many local preschools offer language lessons as part of their regular curriculum and some offer immersion programs. There are also afterschool programs that offer language classes for kids.
---
Cecily Walbridge is a lifelong language learner, mother of two and Spanish teacher at Peñasquitos Christian Preschool.
Published September 2016