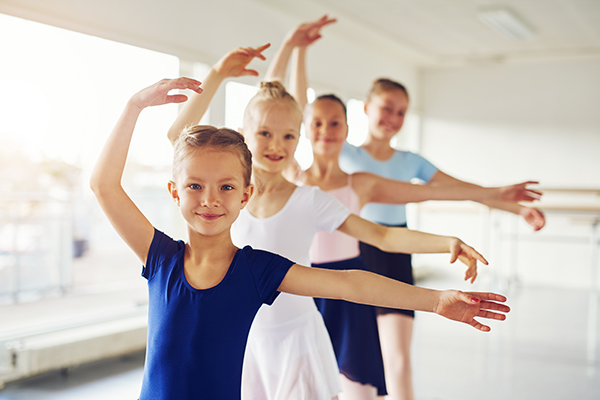 Browse through San Diego's Afterschool Activities Guide to find a variety of engaging classes and programs from comic-book creation to theater arts. Contact advertisers directly to register, and be sure to say you saw their ad in Family Magazine. SN indicates companies that are trained to care for children with special needs.
Birch Aquarium
La Jolla, 858-534 3474
www.aquarium.ucsd.edu
Join Birch Aquarium ocean educators as they lead a new virtual afterschool program beginning in October 2020. The new, 6-part multi-series will be offered in the fall, winter and spring for students in grades K-8. Topics range from discovering ocean habitats and creatures to designing ocean engineering solutions. Registration is now open. Visit the website to sign up today!

Fleet Science Center
Balboa Park, 619-238-1233
www.fleetscience.org
Sign up for Virtual Science Club with the Fleet. Each session offers new challenges for students of all ages with hands-on activities using materials found at home. Sessions are held weekly on Fridays at 3:30 pm for grades 1-4 and Saturdays at 12:30 pm for grades 5-8.

Girl Scouts San Diego
Countywide, 619-610-0821
www.sdgirlscouts.org/join
Make new friends at Girl Scouts! New virtual troops are forming now. No tech experience needed. Bring the discovery, exploration, fun and learning of Girl Scouting into the comfort of your home. For questions, email This email address is being protected from spambots. You need JavaScript enabled to view it. or call 619-610-0821.
Helen Woodward Animal Center
Rancho Santa Fe, 858-765-4117
www.animalcenter.org/programs-services/education
Check out our interactive virtual education videos and ideas for fun activities you can do at home! We hope you enjoy learning about our animal ambassadors and participating in the activities with your family.
Little Artists
Countywide (5 locations), 619-462-1955
www.littleartists.com
Little Artists is now offering in-person and virtual drawing and painting classes for kids ages 4-18 at all five studio locations. All studios will operate at 50% capacity or less. Visit website to learn more about safety precautions and protocols and to sign up for a FREE in-person trial class.
Little Fish Comic Book Studio
Rolando, 619-356-1103
www.lilfish.us
Learn how to write and illustrate your own comic book at Little Fish Comic Book Studio! Choose from a variety of in-studio and virtual comic art classes.

Poway Gymnastics
Poway, 858-748-1716
www.powaygymnastics.com

San Diego Junior Theatre
Balboa Park, 619-239-1311
www.juniortheatre.com/classes
Virtual Fall Classes now enrolling at San Diego Junior Theatre. Don't let quarantine prevent you from introducing your child to the magic of theatre this school year. Classes including singing, acting, dancing and other specialties are available via Zoom. Each class will offer innovative ways for young people to create, interact, and collaborate from your computer or tablet. There's something for every age range and level of ability. Multi-class and sibling discounts are available. Email This email address is being protected from spambots. You need JavaScript enabled to view it. for more information.
Scripps Performing Arts Academy
Scripps Ranch, 858-586-7834
Carmel Valley, 858-509-2624
www.scrippsperformingarts.com
Scripps Performing Arts Academy is a professional training facility for ballet, theatre, dance and music that provides a creative environment and instills self-confidence, self-esteem and teamwork. Join us in-studio, outside or online. All programs offered with limited class sizes, social distancing, fresh air and online options. Register for Fall 2020 today!
---
Published: September 2020