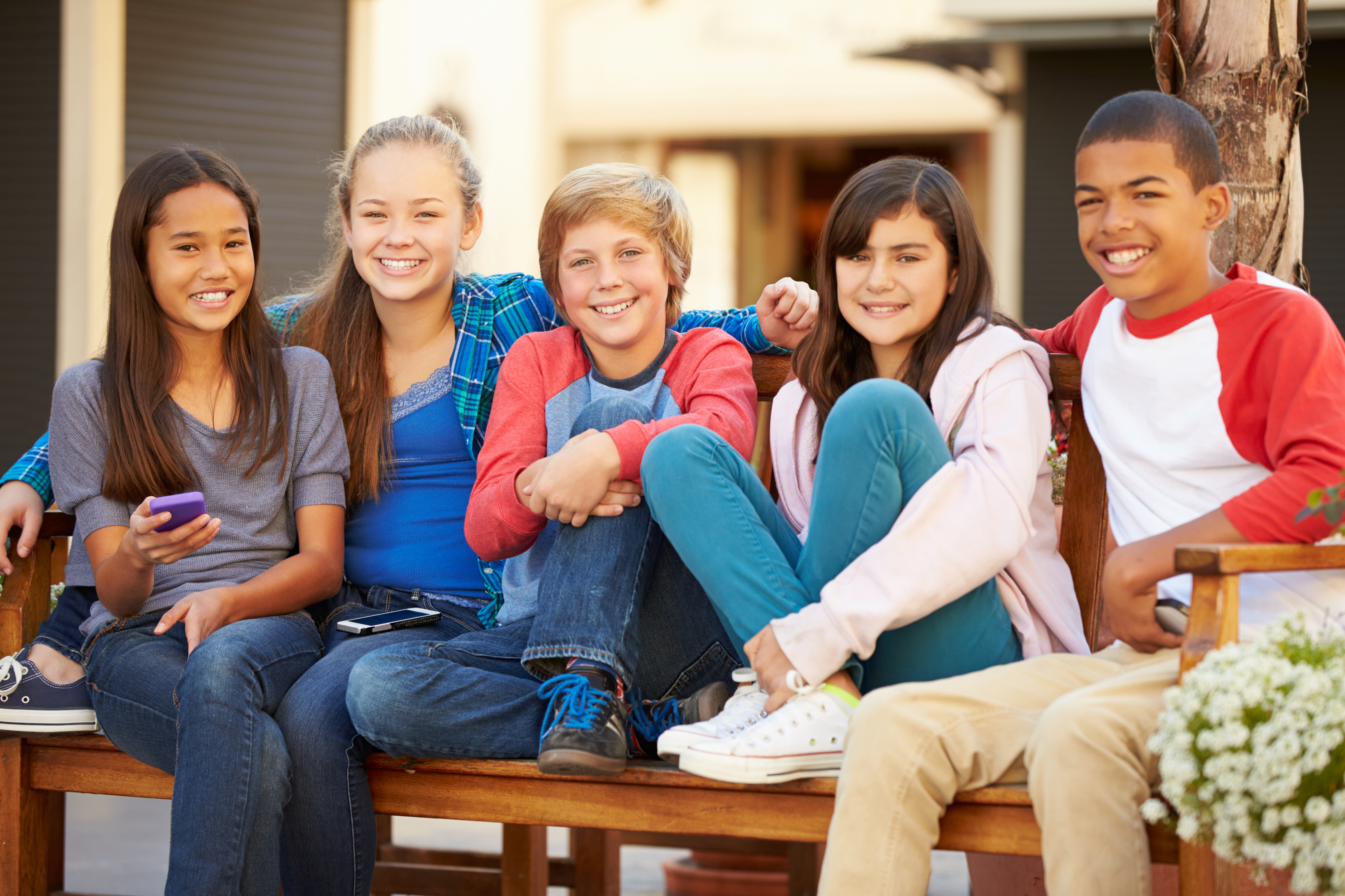 Products for Teens and Tweens. Check out these products for the tween or teen in your life.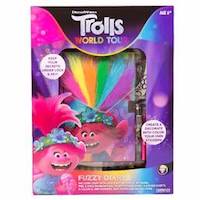 Trolls Fuzzy Diary
$12-$16.99; Amazon.com
Let your true colors shine through like a rainbow when you use the included mini markers to bring your glittering world to life. Sing like Queen Poppy as you decorate your puffy stickers and beautify your entries with rockin' graphics from one of your four sticker sheets. Peel and stick on the fuzzy rainbow hair for that warm and fuzzy feeling — and keep your entries under lock and key.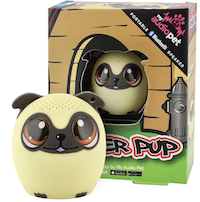 My Audio Pet
$39.95; MyAudioPet.com
These tiny bluetooth speakers really pack some serious sound. Coming in different animal shapes and sizes, your new speaker pals are perfect to take on the go. The My Audio Pet speakers pair perfectly with their unique line of books - My Audio Stories. Adults can use the speakers to connect and record the story for children to play back at any time!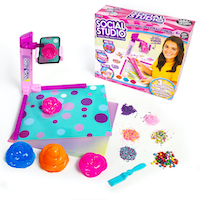 Social Studio
$19.99; Target.com
Includes everything you need to shoot your very own viral videos. Equipped with an adjustable base and rotating head to shoot at the best angle possible, this device allows kids of all ages to shoot viral videos hands free. Includes fun and trendy backgrounds, mixing tools, various slimy compounds, and sparkly mix ins.
Big Life Journal Daily Edition for KIDS
$19.95; BigLifeJournal.com
A science-based journal that helps children grow resilient, confident and emotionally healthy. The daily activities inside the journal help your child focus on encouraging, self-loving thoughts and wire their brain for growth mindset, resilience, confidence, gratitude, kindness, and self-love.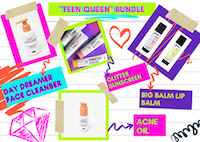 The "TEEN QUEEN" Bundle
$49; RaraClub.com
Each product in the bundle was carefully vetted and selected based on company focus and mission. Includes Blume Day Dreamer Face Cleanser, Blume Melt Down Acne Oil, Zandra Big Balm Lip Balm, and Unicorn Snot SPF Glitter Sunscreen. In addition to bundles, customers can purchase the individual products. RARA CLUB is working hard to become the one stop shop for individuals who are brand conscious by doing the research for you.
Kids Against Maturity
$29.99; KidsAgainstMaturity.com
Combines age-appropriate toilet humor for children and teens, with witty layered innuendos for parents, making it a fun choice for the whole family.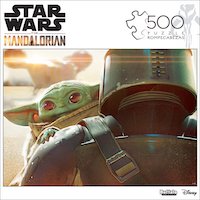 Star Wars-The Mandalorian-The Child Puzzle
$10.99; Amazon.com
In this 500 piece puzzle, The Mandalorian is carrying a child of unknown species back to his ship after fighting off an ambush of rival bounty hunters. A bonus puzzle poster is also included so that you have a handy reference of what the completed puzzle should look like while you put yours together.

Sparti Scents
$28 each; SpartiScents.com
Skincare + fragrance all in one. Delivers fragrance at pure and concentrated levels for an intense and lasting delightful scent. This "skincare" fragrance glides on and will drench your skin with a light layer of the perfect perfume scent. Packaged in a cool twist-on portable swivel stick so you can easily take it anywhere.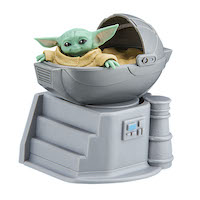 Star Wars The Child Bluetooth speaker
$19.99; Amazon.com
He may look like "Baby Yoda," but this adorable creature is called The Child - and now you can become his protector with this Bluetooth speaker toy from Star Wars.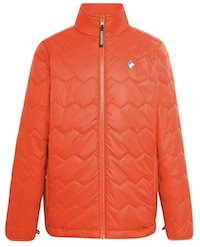 Shred Dog Element Insulator Jacket
$66; Shreddog.com
An extremely versatile jacket that can be worn as an everyday essential, a stand-alone jacket on the mountain, layered underneath the hardshell, or zipped-in to the Hardshell to provide additional warmth on cold days. This technical piece is designed to keep active kids warm without causing them to overheat and sweat.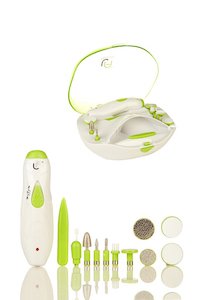 Mani-Pedi Kit
$59.99; Leangelique.com
With its ten different attachments you can shape, smooth, file, remove dry skin, polish, push back your cuticles, and even clean under your nails. Comes with a built-in nail polish dryer for drying your nails faster and more effectively. Comes with charger, so that you never have to run out of batteries, instead keep it charged for whenever you need to use it.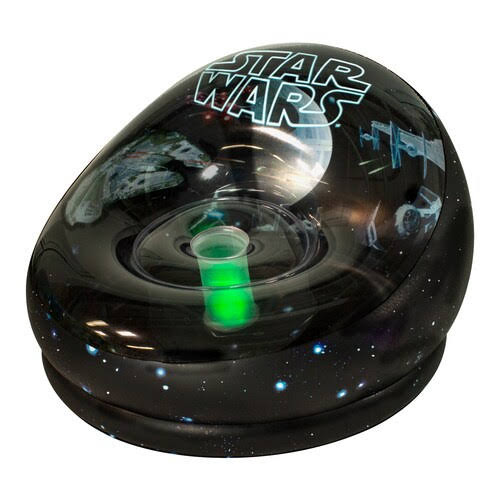 The Big One Star Wars Inflatable Chair
$69.99; PoolCandy.net
Great for indoor or outdoor use, this chair is incredibly easy to assemble - inflates in minutes. Jedi can customize your comfort by adjusting the air pressure of the chair, firm, cushy – you decide. The chair is brightened by remote controlled LED Lights and you can choose over 120 different color shades or auto flashing colors.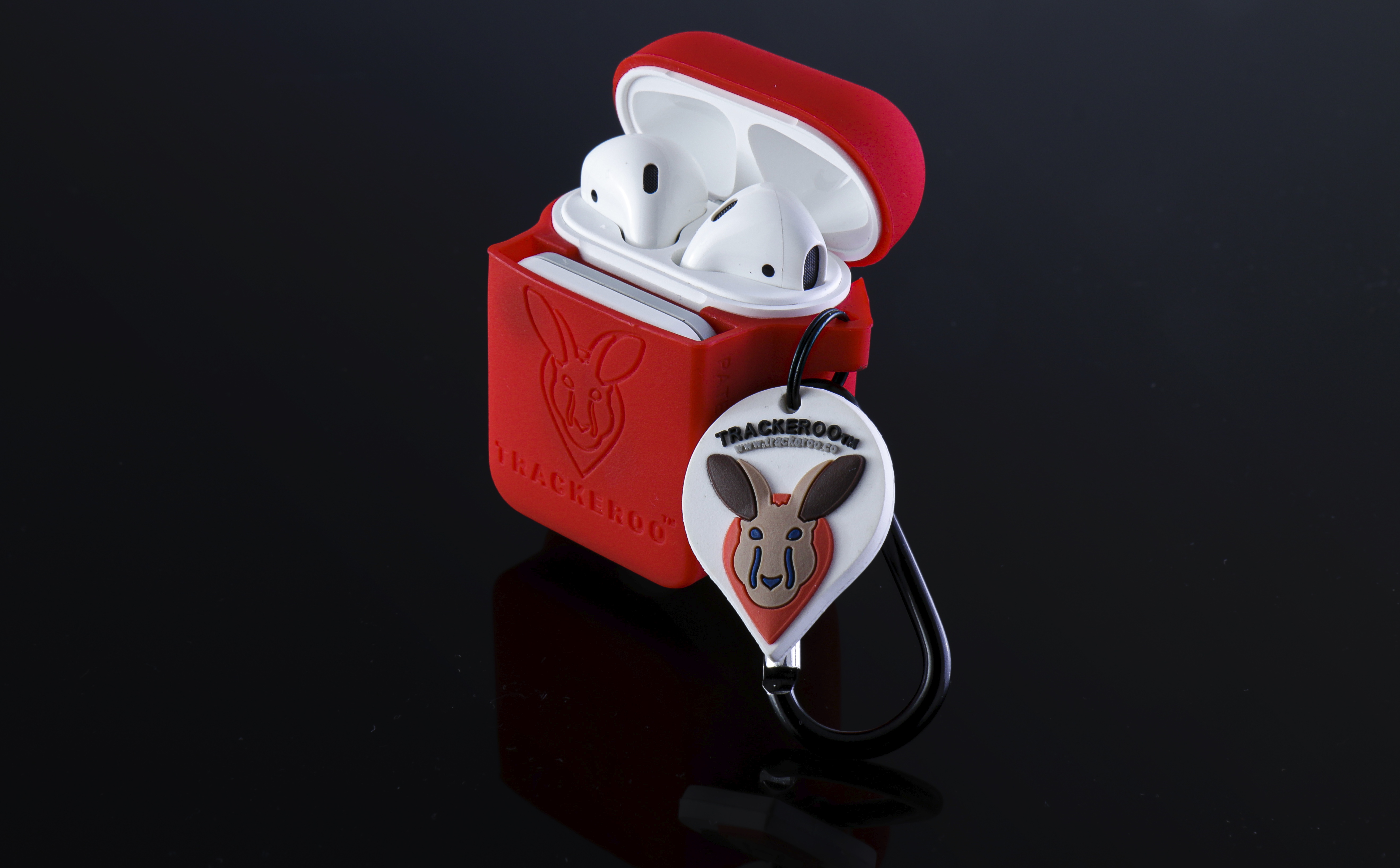 Trackeroo Portable Case for AirPods
$14.95; Amazon.com
Trackeroo can you help you find AirPods even while enclosed in the case with the additional built-in pouch to hold any tracking device. Trackeroo has a side loop designed specifically for a keychain ring or carabiner, to help keep your AirPods close to you at all times. They come in a wide variety of colors like black, white, blue, red, pink, green, and our personal favorite glow in the dark.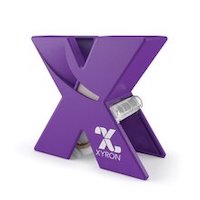 Sticker Makers
$13.99; Xyron.com
Make custom stickers. Great for scrapbooking, card making, school projects, DIY Planners and kid's crafts. Simply insert the item, pull through and peel sticker. It's that easy.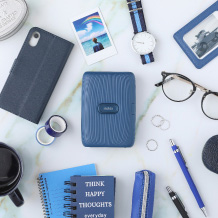 Instax Mini Link Smartphone Printer
$99.99; Target.com
Print photos and videos easily from your smartphone. Print real INSTAX prints with friends for even more fun.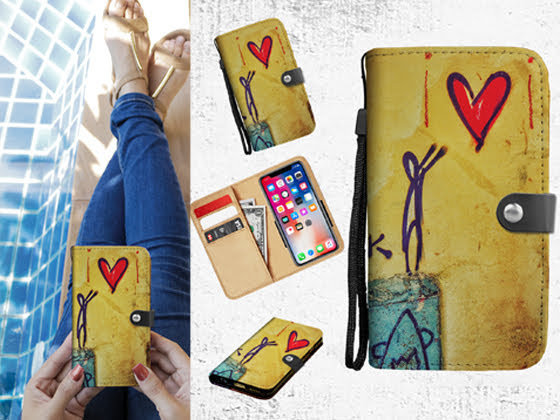 Colorful Cases for a Cause: IllusionPhotograph
$29.99; IllusionPhotograph.com
These artistic cases comes in environmentally-friendly, leather-like material with a hybrid durable strap and RFID protection material built in. Part wallet, part phone case and part beautiful art, it's the total package for a keepsake. From every purchase, $5.00 will go back to supportLiving Heart Peru, a non-profit that helps develop self-sustaining agriculture, health and education initiatives in remote, impoverished highland communities above Peru's Sacred Valley.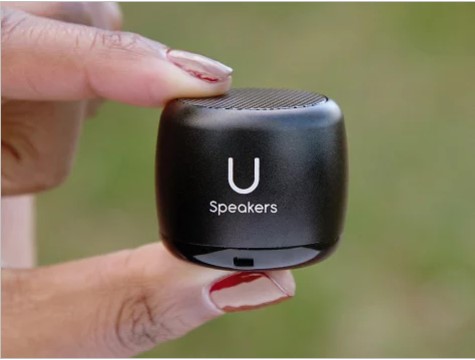 Fashionit: Micro Bluetooth Speaker
$35; The Grommet.com
This coin-sized Bluetooth speaker pumps up the volume and can pair with other speakers to create a surround sound-like effect. You can also use it as a selfie remote for phone-free photos, too.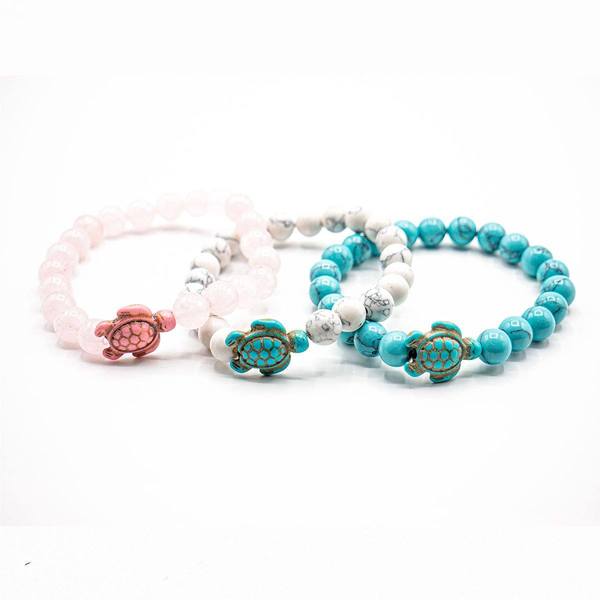 Sea Turtle Bracelet Stack
$65; OceanandCompany.com
Turn up the beach vibes with these Stone Sea Turtle Bracelets. Whether you are walking on the beach or enjoying a nice day in the city. The length of the Sea Turtle Bracelet is just over six inches but can be stretched longer. It is a one size fits all elastic band which fits wrists of nearly all sizes. 10% of all the profits go to organizations that help preserve and protect the ocean.
Published: November 2020