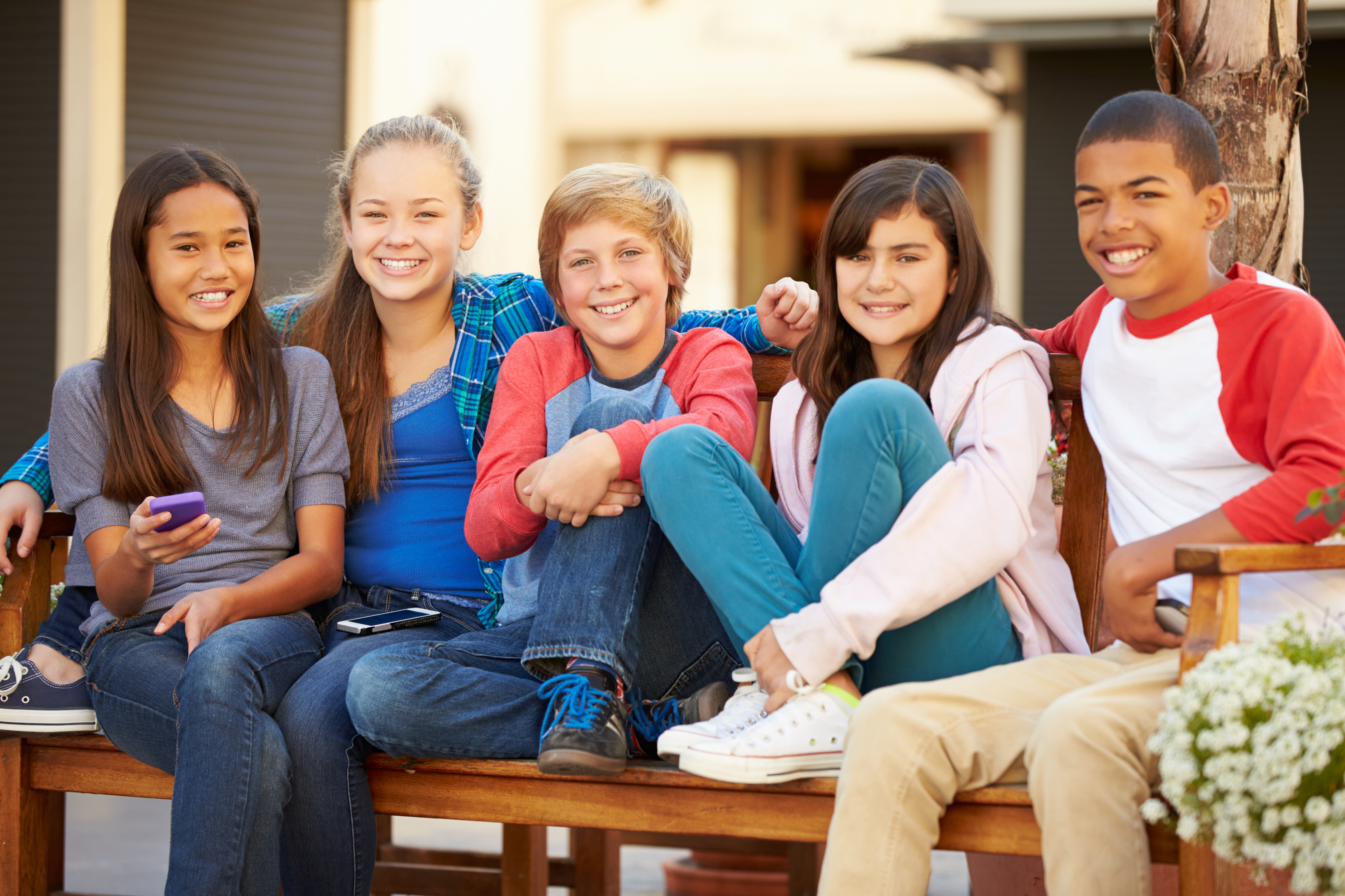 Games & Products for Teens and Tweens. Check out these games and products that the tween or teen in your life would love.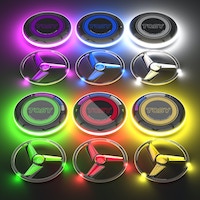 TOSY Flying Disk
$96; FlyingDuo.tosy.com
360-LED powered boomerang and flying disc. Rechargeable, water-resistant and will automatically flash after 10 seconds if the disk is not thrown.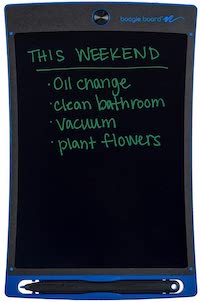 Jot Kids
$29.99; Amazon.com
JOT is a reusable writing tablet that's perfect for quick lists, reminders, family game nights. Write with the included stylus, a pen cap, pencil or even your fingernail. Push the button on top of the LCD writing tablet to activate Boogie Board's unique Quick Clear technology and watch the board instantly clear itself. No need for special erasers or paper towels. The bright, durable display and integrated kickstand feature and magnets make this a great writing tablet for all your home organizing needs.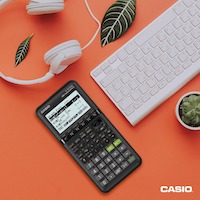 Casio Graphing Calculator FX-9750Glll
$59.99; Casio.com
Casio's new fx-9750GIII boasts several new exam-friendly capabilities permitted for use on all standardized tests. The fx-9750GIII leverages a new natural display feature, which allows for 2D-templates for fractions, roots and other functions to appear on the screen as they are written in the textbook. Users can create, save, edit and run Python files, as well as import and export these files with streamlined computer connectivity.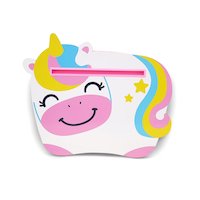 Unicorn Lap Desk
$34.99; GoodBanana.com
These kid-first creation stations makes it comfortable to work or play wherever your child's adventures take them. Sized for kids and made with sensory-friendly materials they'll love, each lap desk is an ergonomic upgrade wrapped with a cloud-like touch.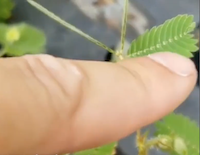 TickleMe Plant
$7.95 and up; TickleMePlant.com
Great for kids with a strong green thumb, it is a plant that reacts when touched. When the leaves are stimulated, they will close up and play dead before opening back up again. Perfect for any gardening enthusiast who has an appreciation for unusual plants. An easy maintenance plant that grows indoors and only needs a little watering. An interactive and fun DIY gardening activity great for keeping the kids entertained.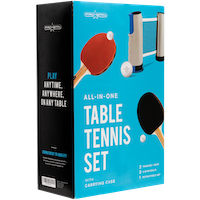 All-in-One Table Tennis Set
$39.95; ProSpin.net
Play anytime, on any table. Complete with a retractable net, 2 high-performance table tennis paddles and three white balls.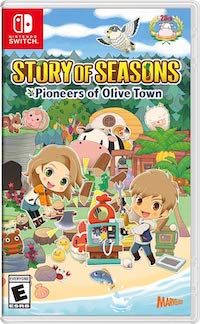 Story of Seasons: Pioneers of Olive Town
$39.99; Amazon.com
Upon creating a character an untamed wilderness awaits players with the freedom to customize their farm down to the very tile and the nearby port town holds the promise of friends and romance.
GraviTrax PRO: Vertical Starter Set
$79.99; Ravensburger.us
Build with walls, pillars, and balconies that can be attached together to form three-dimensional structures.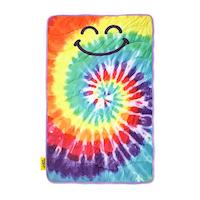 Weighted Blanket
$59.99; GoodBanana.com
While most sensory blankets are a drab grey or blue color, these fun patterns bring all of the benefits of mom or dad's favorite weighted blanket to a kid-friendly size and aesthetic. The 5 lb weight is soothing for children 30 lbs or more, making a perfect companion for creative time, streaming entertainment, reading, and winding down for some much-deserved rest. Available in Frosted Donut, Pizza, Tie-Dyed and Rainbow.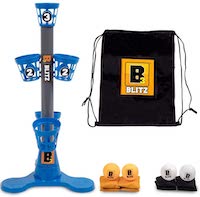 B3 Blitz
$29.99; Amazon.com
B3 Blitz can be played anywhere on a table, inside your dorm room, apartment, picnic table, backyard patio, camping, basement…truly anywhere.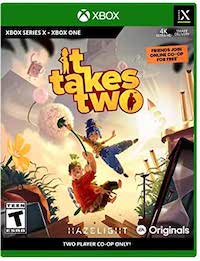 It Takes Two
T for Teen
$39.99; Amazon.com
Players work together across a huge variety of gleefully disruptive gameplay challenges. With connected character abilities in every new level, an abundance of unexpected obstacles and hilariously heartfelt moments, players will work their way through a uniquely metaphorical gameplay experience. Availbale on PlayStation 4, PlayStation 5, Xbox One, Xbox Series X | S, Microsoft Windows.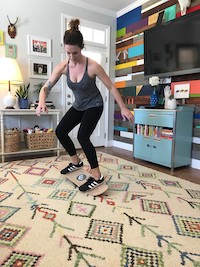 Whirly Board
$109.95–$139.95; WhirlyBoard.com
Add a little fitness, agility, and fun. The Whirly Board allows you to spin 360˚ and engage all your body's core muscles. An excellent training tool for any skill level.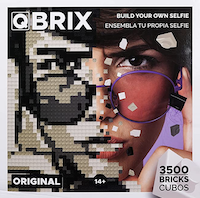 QBRIX
$89.99; https://www.amazon.com/dp/B09176MPFK?ref=myi_title_dp
This unique photo constructor allows you to assemble a picture in pixel art format from any photo an infinite number of times. The constructor can be disassembled and reassembled with new photos as many times as you want.
Knockout Home Fitness for Nintendo Switch
$39.99; E for Everyone
http://www.knockout-homefitness.com
This fitness exergame is based on martial arts moves. It helps players get back in shape after long periods of inactivity, with scalable workout plans that can provide a daily workout in about 15 minutes.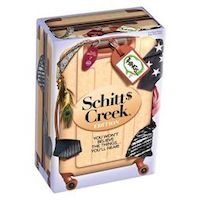 Things: Schitt's Creek Edition
$19.89; Target.com
The hilarious, easy-to-play, party game presents players with provocative topics such as "THINGS... you wouldn't do for a million dollars." Players each write funny responses and then take turns guessing who said what. There are no right or wrong answers. Just a lot of laughs. It's almost like you're a writer on the show.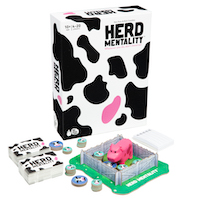 Herd Mentality
$25; BigPotato.com
The moo-velous, family-friendly game with a simple black and white mission: don't stand out. Secretly write down an answer you think everyone will choose. If your answer is in the majority, earn a cow token.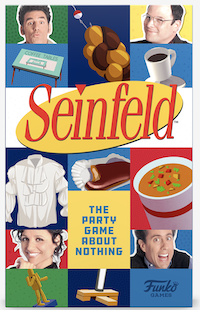 Seinfeld: The Party Game About Nothing
$19.99; FunkoGames.com
Celebrate the hit '90s TV show in this hilarious head-to-head party game that will challenge what you know about the "show about nothing."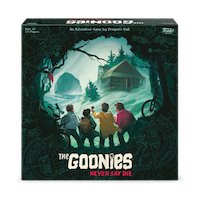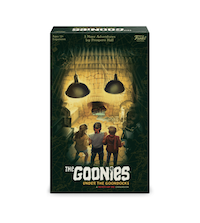 The Goonies Never Say Die Game & Expansion Pack
$14.99–$34.99; 12+
FunkoGames.com
Embark on a perilous adventure full of dangerous booby traps and treacherous treasure-filled cavern. Will the Goonies discover the legendary riches that will save their homes, or will they follow the fate of Chester Copperpot... and never see the light of day?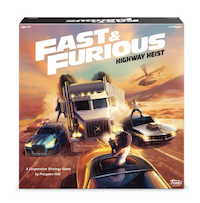 Fast & Furious: Highway Heist
$29.99; 12+
FunkoGames.com
Go up against heavily-armed enemies with your hot cars, daring driving, and jaw-dropping vehicle-to-vehicle leaps of faith. Whether you are taking down a swerving semi filled with valuable cargo, stopping a rampaging tank in its tracks, or bringing down a high-tech helicopter as it rains fire from the skies, you'll have to work together.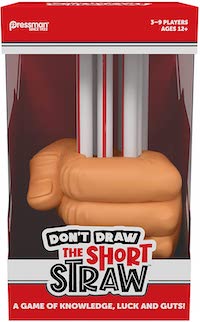 Don't Draw the Short Straw
$22.99; 12+
Amazon.com
In this fun and hilarious game, players first take turns drawing straws. Pull the shortest straw and you're in the hot seat! The Referee will read out what you must successfully complete from one of four types of cards: trivia, challenge, luck or a speak off.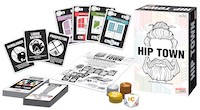 Hip Town
$19.99; 13+
EndlessGames.com
It'll take style, street smarts, and a sense of humor to make it here and beat your fellow developers for the trendiest neighborhood in Hip Town. With over 100 unique businesses and a wide variety of game-changing "reality" cards, you'll never play the same game twice. Buying, Selling, Bidding and Building; it's all part of being hip… in Hip Town.
Kids Against Maturity
$29.99; KidsAgainstMaturity.com
Combines age-appropriate toilet humor for children and teens, with witty layered innuendos for parents, making it a fun choice for the whole family.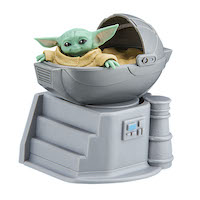 Star Wars The Child Bluetooth speaker
$19.99; Amazon.com
He may look like "Baby Yoda," but this adorable creature is called The Child - and now you can become his protector with this Bluetooth speaker toy from Star Wars.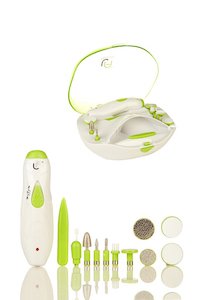 Mani-Pedi Kit
$59.99; Leangelique.com
With its ten different attachments you can shape, smooth, file, remove dry skin, polish, push back your cuticles, and even clean under your nails. Comes with a built-in nail polish dryer for drying your nails faster and more effectively. Comes with charger, so that you never have to run out of batteries, instead keep it charged for whenever you need to use it.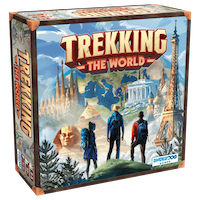 Trekking the World
$50; 10+
UnderdogGames.com
A game that helps you share your greatest memories and dreams of travel. Inspire your family and friends to explore the world with this remarkable and intelligent game, designed by passionate travelers and based on an award-winning game design.
Published: November 2021