Show mom how much she is appreciated this Mother's Day with a decorated mason jar full of love!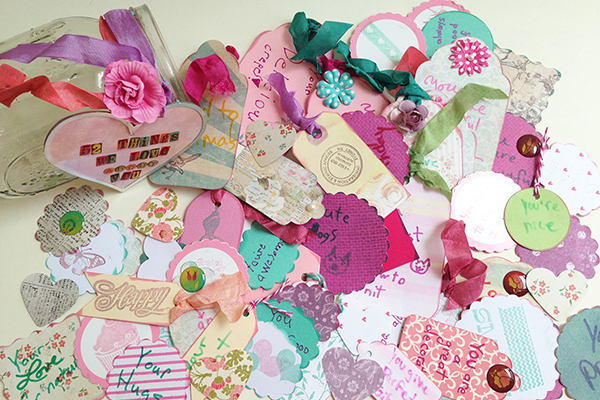 Supplies
Empty mason jar with lid
Scraps of colored/patterned paper
Pieces of ribbon or string
Pens or markers
Scissors
Optional items:
Small scrapbooking tags
Spray paint or craft paint
Paper flowers/small decorations
Alphabet stickers
Stickers/rubber stamps
Glue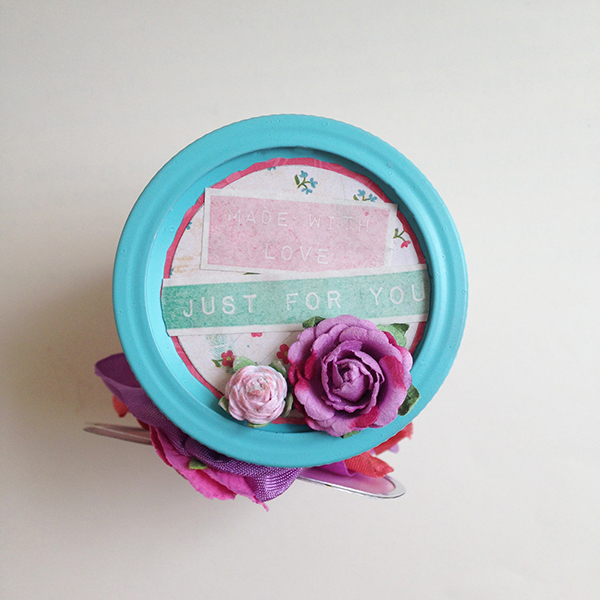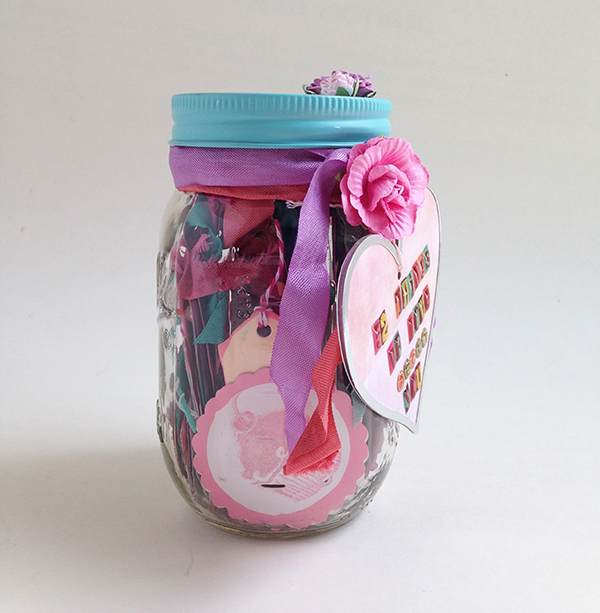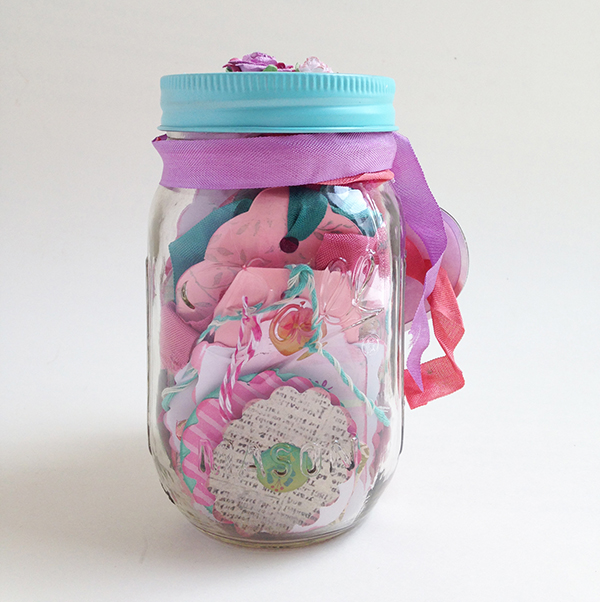 Directions
If desired, paint the mason jar lid and set aside to dry.
Make or gather 52 colorful "labels" using scraps of paper or tags.
Enlist the family to come up with compliments for mom and the many reasons she is loved; write each one on a label.
Decorate labels with drawings, stickers or ribbon, if desired, but the most important part is the written sentiment.
Carefully fill the jar with all 52 labels and put the lid on.
Cut a heart from paper and use a marker, stickers or rubber stamps to write "52 Reasons We Love You" on it.
Tie the heart tag around the neck of the jar with ribbon.
Add a Mother's Day message to the top of the jar and decorate the outside with small flowers or other decorations.
Give your gift on Mother's Day. Mom can read one sentiment each week to be reminded how loved she is. Make one for grandma, too!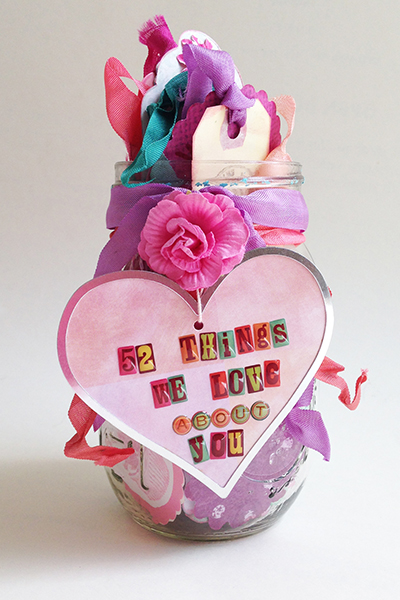 More tips and ideas:
Craft this project with mom's favorite colors.
Decorate the jar to match mom's favorite hobbies, such as baking or gardening.
If a mason jar is not available, use any clean food jar or a small box.
Add a few of mom's favorite candies inside the jar, too.
Have each family member fill and decorate their own jar for mom.
For variation, fill a jar with coupons for favors and chores that mom can use when she wants to.
Simplify the project by making only 30 messages, one to read for each day of the month; or expand the idea with 365 for one-a-day all year.
Collect compliments from the whole class to craft a jar for Teacher Appreciation Day. An alternate title is "52 Reasons You're the Best Teacher."
Any family member or friend would appreciate this gift on their special day!

---
Pamela Maxwell is an artist, author and mother of two growing boys. Her craft and scrapbooking projects have appeared in numerous books and magazines. Photos by Pamela Maxwell.
Published May 2016