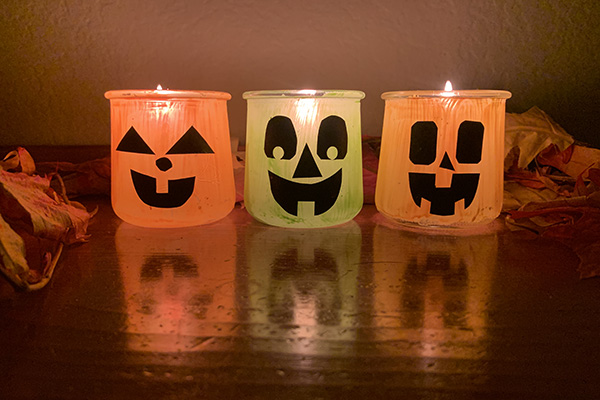 Supplies
Something to cover your workspace (opened large paper bag, placemat or plastic cloth)
Glass jars such as jelly, pickle or small yogurt jars and/or mason jars; cleaned and dried.
Sponge brush or paintbrush
Acrylic paint: purple, green, white, orange, black
Scissors
Black construction paper, paint or paint pen (such as a Posca marker)
Tissue paper strips for the mummy luminary
Mod Podge or watered-down white glue (three-parts glue to one-part water)
Optional: raffia, twine or ribbon in coordinating colors
Tealights or candles that fit into the jars (battery-operated is safest)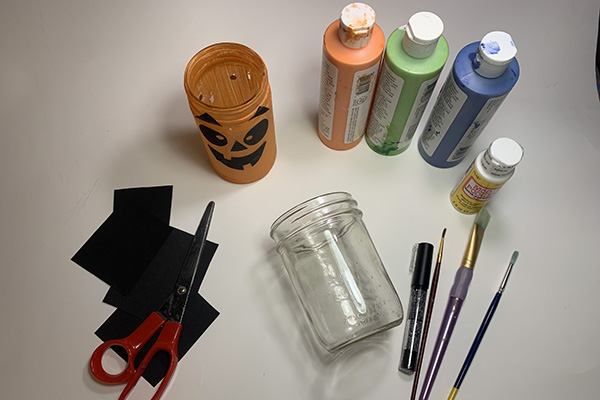 Directions
On your covered workspace, paint each jar in a thin coat of paint in your choice of colors. PRO TIP: adding one-part Mod Podge to three-parts paint makes the paint more transparent.
Allow paint to dry.
Cut shapes out of black paper for pumpkin, vampire, monster or mummy faces. NOTE: If preferred, you can paint faces and features with black paint or a paint pen.
If using paper features, glue the shapes onto the jars with Mod Podge or white glue.
Optional: Coat the entire jar with one coat of Mod Podge; this will further adhere the paper and give the jar a nice coating.
Allow to dry thoroughly.
Optional: Tie a piece of raffia, ribbon or twine around the top edge each jar.
Place tea light or candle inside the jars.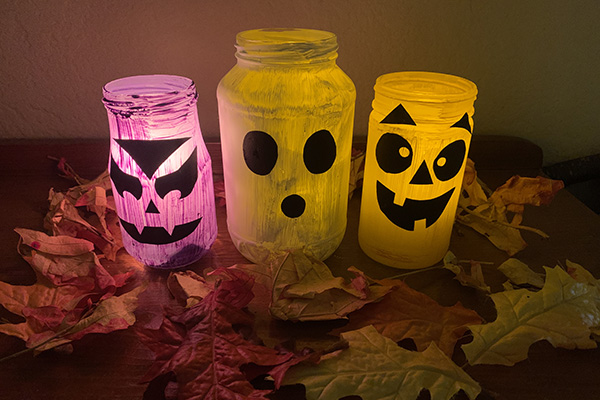 Alyssa Navapanich is a nationally recognized art educator who teaches art to elementary school kids in East San Diego County.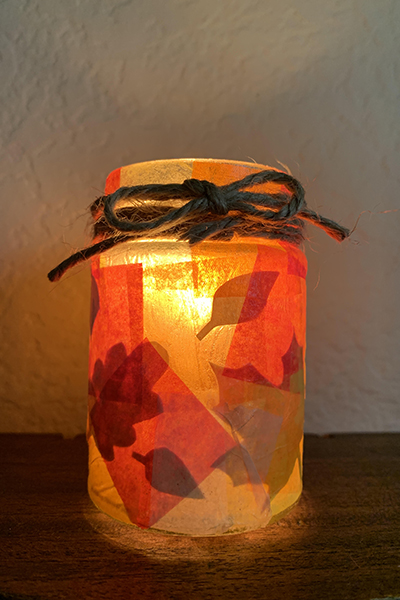 Find instructions on how to make festive Fall and Thanksgiving Jar Lanterns HERE.
____________