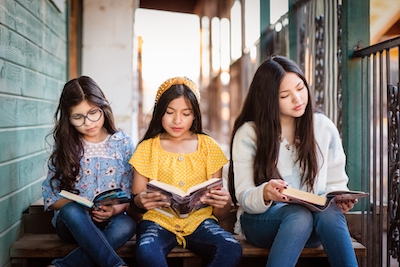 March is Women's History Month. Check out these beautiful books and activities that celebration of the vital role of women in American history.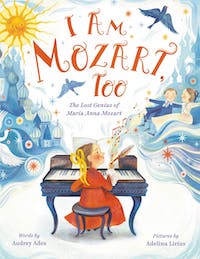 I am Mozart, Too: The Lost Genius of Maria Anna Mozart by Audrey Ades
$18.99; us.macmillan.com
I Am Mozart, Too is a picture book biography about Wolfgang's older sister, Maria Anna Mozart, who was a child prodigy and a secret composer, perfect for Women's History Month.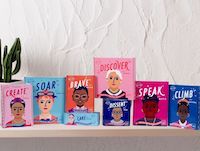 LeadHER Craft Kits
$24.99–$29.99; Kidscrafts.org
Modern craft kits for pre-teen girls themed around mighty trailblazing women and we know your readers will love them. Brave like Rosa: "Nah" Punch Needle Craft kit, Create like Frida: Self-Portrait Mirror Painting Kit and more. For ages 8-13.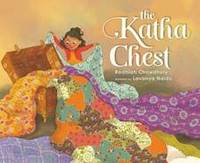 The Katha Chest by Radhiah Chowdhury
$17.99; SimonAndSchuster.com
This beautifully woven tale about the bonds of love, culture, and memory follows a young girl learning about her family history through her grandmother's katha chest.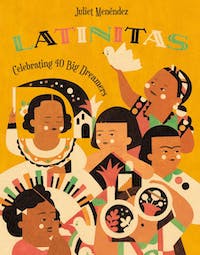 Latinitas by Juliet Menéndez
$18.99; us.macmillan.com
In this collection of short biographies from all over Latin America and across the United States, Juliet Menéndez explores the first small steps that set the Latinitas off on their journeys. With gorgeous, hand-painted illustrations, Menéndez shines a spotlight on the power of childhood dreams.
Colors of Awesome! by Eva Chen
$9.99; us.macmillan.com
Instagram superstar and New York Times–bestselling author Eva Chen, here is a primer in prominent female icons from throughout history that doubles as a fun introduction to colors.
Published: February 2022