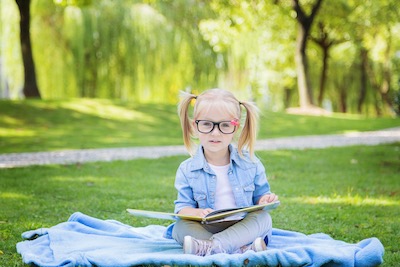 Poetry Books for Kids! Reading poetry is a great way for children to learn important language skills, such as vocabulary, expression, perspective and fluency. Here's a list of some wonderful poetry books for kids. What are some of your favorites?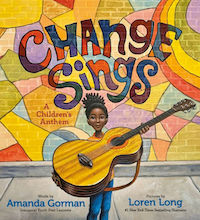 Change Sings: A Children's Anthem by Amanda Gorman
$15.99; Amazon.com
In this much-anticipated book by inaugural Youth Poet Laureate and activist Amanda Gorman, anything is possible when our voices join together. As a young girl leads a cast of characters on a musical journey, they learn that they have the power to make changes—big or small—in the world, in their communities, and in most importantly, in themselves. Change Sings is a triumphant call to action for everyone to use their abilities to make a difference. (Available Sept. 2021)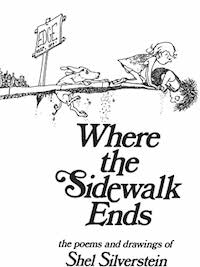 Where the Sidewalk Ends: The Poems and Drawings of Shel Silverstein
$10.65; Amazon.com
Shel Silverstein's masterful collection of poems and drawings stretches the bounds of imagination and will be cherished by readers of all ages. You'll meet a boy who turns into a TV set, and a girl who eats a whale. The Unicorn and the Bloath live there, and so does Sarah Cynthia Sylvia Stout who will not take the garbage out. It is a place where you wash your shadow and plant diamond gardens, a place where shoes fly, sisters are auctioned off, and crocodiles go to the dentist.
I Am Loved: A Poetry Collection by Nikki Giovanni
$17.99; Amazon.com
There is nothing more important to a child than to feel loved, and this gorgeous gathering of poems celebrates exactly that. It drums the most important message of all to young, old, parent, child, grandparent, and friend alike: You are loved. You are loved. You are loved. As a bonus, one page is mirrored, so children reading the book can see exactly who is loved—themselves.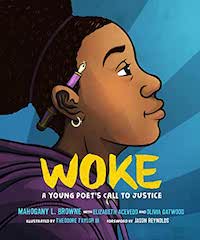 Woke: A Young Poet's Call to Justice by Mahogany L. Browne
$18.99; Amazon.com
A collection of poems to inspire kids to stay woke and become a new generation of activists. Historically poets have been on the forefront of social movements. Woke is a collection of poems by women that reflects the joy and passion in the fight for social justice, tackling topics from discrimination to empathy, and acceptance to speaking out. With bright, emotional art, and writing, kids will be inspired to create their own art and poems to express how they see justice and injustice.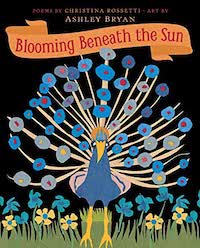 Blooming Beneath the Sun by Christina Rossetti
$17.99; Amazon.com
The world changes so quickly, but the joy and fun of being a child always remains. Christina Rossetti's classic nursery rhymes have embodied the simple essence of childhood for centuries. Bryan's bright and intricate collage art perfectly complement Rossetti's simple text, and together they create a vibrant book for both kids—and kids at heart.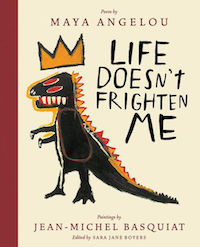 Life Doesn't Frighten Me by Maya Angelou
$19.95; Amazon.com
Maya Angelou's brave, defiant poem celebrates the courage within each of us, young and old. From the scary thought of panthers in the park to the unsettling scene of a new classroom, fearsome images are summoned and dispelled by the power of faith in ourselves.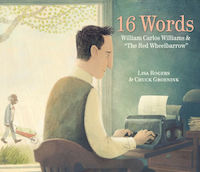 16 Words: William Carlos Williams and "The Red Wheelbarrow" by Lisa Rogers
$17.99; Amazon.com
This simple nonfiction picture book about the beloved American poet William Carlos Williams is also about how being mindful can result in the creation of a great poem like "The Red Wheelbarrow"—which is only sixteen words long. In this lovely picture book, young listeners will see how paying attention to the simplest everyday things can inspire the greatest art, as they learn about a great American poet.
Published: January 2021
Do you have a favorite children's poetry book? Email This email address is being protected from spambots. You need JavaScript enabled to view it. and let us know!
Does your child love to write? Find great ideas to encourage young writers HERE.