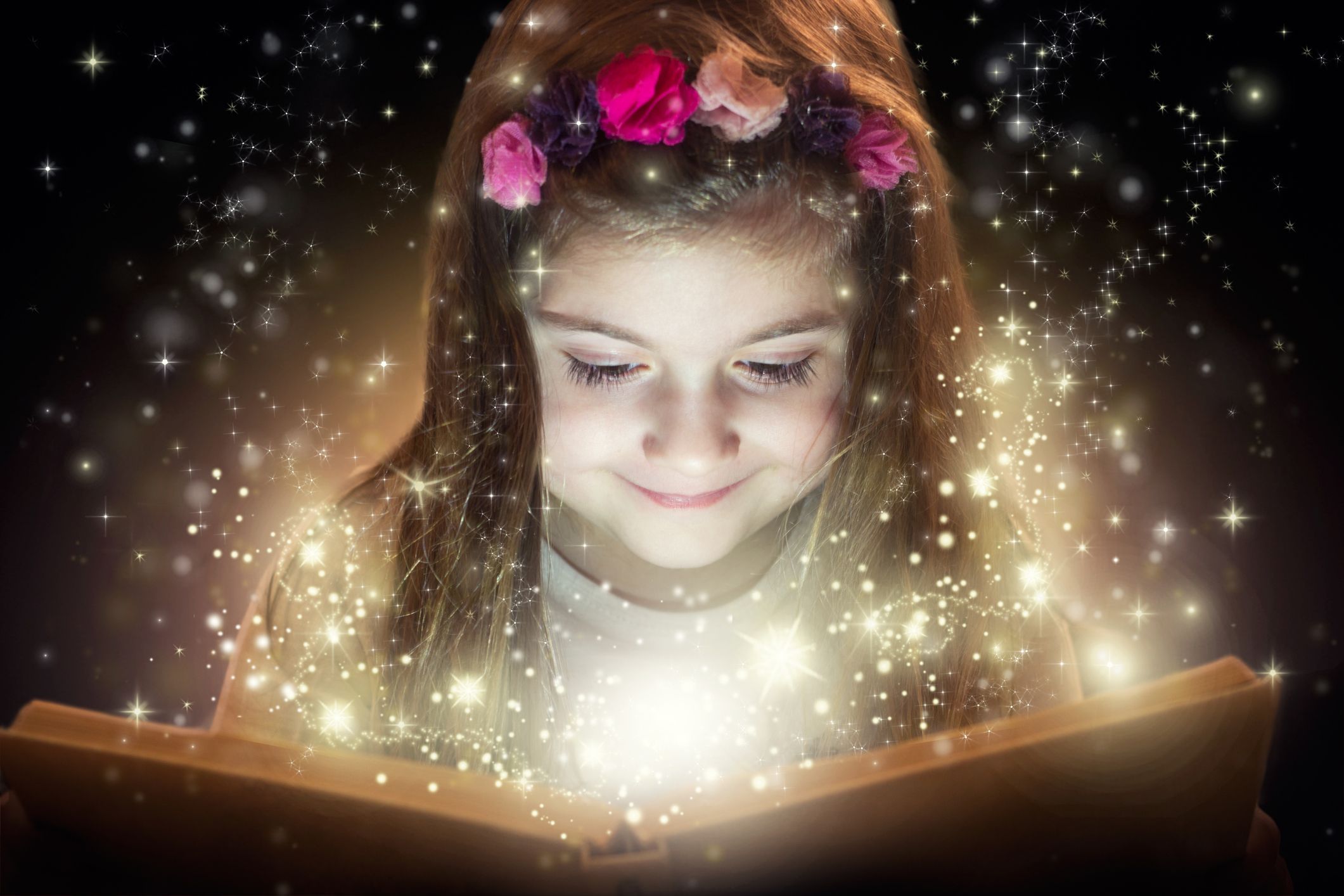 Gift Books! From iconic Star Wars and Harry Potter to Baseball and Magic Tricks, here are gift books to suit almost any taste. Give the gift of literacy this season.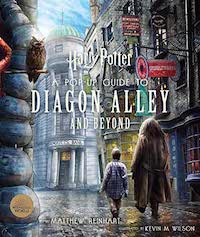 Harry Potter: A Pop-Up Guide to Diagon Alley and Beyond by Matthew Reinhart
$75; Insighteditions.com
This exhilarating pop-up book invites you to relive the movie adventures of Hermione Granger, Ron Weasley, and the Boy Who Lived—Harry Potter—as you explore London's magical Diagon Alley like never before. Inside, gorgeously intricate pop-up spreads render fan-favorite Diagon Alley establishments such as Ollivanders, Weasleys' Wizard Wheezes, and the Leaky Cauldron, plus other locales like the Ministry of Magic and platform nine and three-quarters. Pull tabs allow fans to command the action—rescue a Ukrainian Ironbelly dragon from the depths of Gringotts, or help Harry navigate out of Knockturn Alley after a Floo powder mishap. Alongside each pop, discover facts and insights from the making of the Harry Potter films. Plus, the book opens into a displayable 3D diorama of all the pop-ups at once.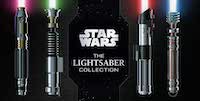 Star Wars the Lightsaber Collection
$29.99; Insighteditions.com
Star Wars: The Lightsaber Collection is a comprehensive visual guide exploring the iconic and legendary lightsabers found within the Star Wars galaxy, featuring fan-favorite hilts from the Skywalker saga, Star Wars: The Clone Wars, Star Wars Rebels, comics, novels, and video games.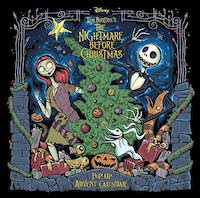 Tim Burton's The Nightmare Before Christmas: Advent Calendar and Pop-Up Book
$45.92; Insighteditions.com
Now, fans of Tim Burton's iconic film can countdown to Christmas with this pop-up advent calendar. Inside, readers will find a perfectly ghastly pop-up tree. Hidden in compartments beneath it are twenty-five removable and displayable ornaments—from skeletal reindeer to a man-eating wreath—to hang on the tree. Also inside is a 28-page softcover guidebook containing fascinating facts about Halloween Town and its residents.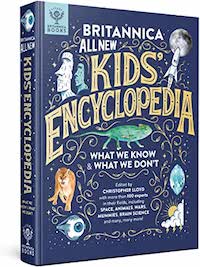 Britanica All New Kids Encyclopedia: What We Know & What We Don't
$30; BritannicaBooks.com
With more than 100 expert consultants from around the world, and over 1000 images, including specially commissioned illustrations and stunning photography, this single-volume encyclopedia for kids takes Britannica's reputation for authentic, trustworthy information and brings it to a whole new audience. Unlike old encyclopedias that are structured from A to Z, this encyclopedia takes you on a journey from the beginning of time to the present day – and even into the future! It explores a wide range of topics and is divided into eight chapters by subject: Universe, Earth, Matter, Life, Humans, Ancient & Medieval Times, Modern Times, and Today & Tomorrow.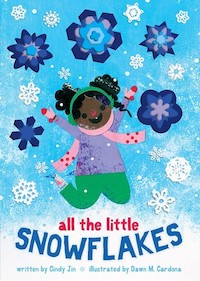 All the Little Snowflakes by Cindy Jin
$7.99; SimonandSchuster.com
Celebrate winter in this rhyming board book featuring die-cut snowflakes on every page. All the little snowflakes fall down to the ground-As bright city lights twinkle all around.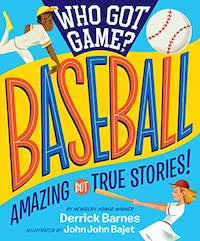 Who got game? Baseball: Amazing but True Stories by Derrick Barnes
$12.95; Workman.com
Celebrate the unheralded people and stories that helped shape the game of baseball. Meet unsung pioneers, like John "Bud" Fowler, William Edward White, and brothers Moses Fleetwood Walker and Weld Walker, four African Americans who integrated white teams decades before Jackie Robinson. Discover unforgettable moments, like the time a 17-year old girl named Jackie Mtchell struck out Babe Ruth and Lou Gehrig. This lively illustrated collection of shiny nuggets of baseball lore will transform you into a superfan who knows the game better than anyone else. Someone who's got game.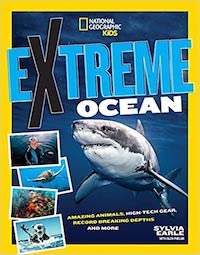 Extreme Ocean: Amazing Animals, High-Tech Gear, Record-Breaking Depths, and More
$12.99; NatGeoKids.com
Discover the most outrageous aspects of the deep blue---from record-breaking depths to towering tsunamis, underwater giants to tiny sea creatures--along with ocean conservation challenges and what you can do to help. Come face-to-face with whales and sharks, learn about the newest and most hi-tech ocean gear and gadgets and experiment with hands-on activities. Packed with fascinating tidbits, animal profiles, and up-to-date science, each chapter combines stunning photography with fun, accessible text.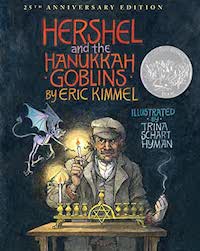 Hershel and the Hanukkah Goblins by Eric Kimmel
$7.99; PJLibrary.org
On the first night of Hanukkah, a weary traveler named Hershel of Ostropol eagerly approaches a village, where plenty of latkes and merriment should warm him. But when he arrives not a single candle is lit. A band of frightful goblins has taken over the synagogue, and the villagers cannot celebrate at all! Hershel vows to help them. Using his wits, the clever trickster faces down one goblin after the next, night after night. But can one man alone save Hanukkah and live to tell the tale?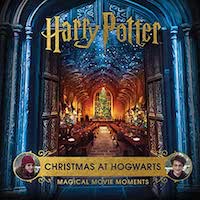 Harry Potter: Christmas at Hogwarts: Magical Movie Moments
$19.99; Insighteditions.com
The snowy Great Hall festooned with Christmas trees, the elaborate Yule Ball, Mrs. Weasley's holiday sweaters—Christmas at Hogwarts is filled with magic and wonder. With detailed profiles on everything from Harry's Invisibility Cloak—received as a gift during his first Hogwarts Christmas—to Hogsmeade, these pages includes concept illustrations, behind-the-scenes photographs, and fascinating reflections from actors and filmmakers. This collectible volume also comes filled with removable artifacts, such as posters, stickers, and other extraordinary items.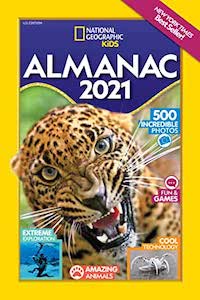 National Geographic Kids Almanac 2021
$14.99; NatGeoKids.com
Features brand-new amazing animal stories, explorer profiles, and outrageous attractions that kids know and love, plus more of the incredible inventions, awesome games, and fresh challenges for curious kids who want to learn all about the world and everything that's in it. Kids can have fun keeping up with our rapidly changing planet with the world's best-selling almanac for kids, packed with incredible photos, tons of fun facts, crafts, activities, and fascinating features about animals, science, nature, technology, conservation, and more.
Star Wars: The Poster Collection
$11.99; Insighteditions.com
Hold over four decades of cinematic history in the palm of your hand with Star Wars: The Poster Collection. This mini book features posters from all eras of Star Wars, from the original trilogy's classic theatrical posters and the epic one-sheets of the prequel films to the latest artwork for Star Wars: The Rise of Skywalker. Featuring iconic posters and rarely seen artwork and promotional imagery, Star Wars: The Poster Collection spotlights the art that has captured the imaginations of multiple generations, making it the perfect gift for all Star Wars fans.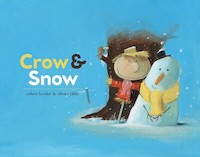 Crow & Snow by Robert Broder
$17.99; SimonandSchuster.com
This heartfelt and beautifully illustrated picture book follows the special friendship between a scarecrow and a snowman throughout the seasons.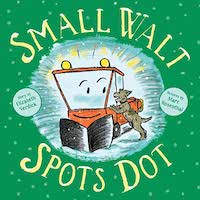 Small Walt Spots Dot
$17.99; SimonAndSchuster.com
Walt and his driver Gus are plowing a parking lot when the see—whoa! What's that? A blur of fur! Pup on the loose! Can snowplow Small Walt and driver Gus save the stray and save the day?
Won't You Be My Neighbor? lyrics by Fred Rogers
$9.99; Amazon.com
The iconic song "Won't You Be My Neighbor?" from Mister Rogers' Neighborhood is transformed into a board book for a new generation of kids. For the first time ever, Mister Rogers's beloved opening theme song is a board book to share with the youngest readers. With bright, upbeat illustrations by Luke Flowers and sweet lyrics fans will know by heart, readers follow Mister Rogers through his neighborhood as he greets the familiar, lovable cast of characters from the show.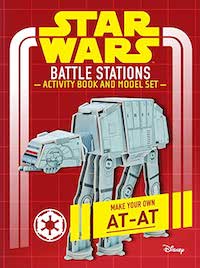 Star Wars Battle Stations Activity Book and Model Set
$11.99; Insighteditions.com
Build your own 3D AT-AT walker model from the Star Wars films and solve interactive puzzles in the attached activity book.Follow the easy step-by-step instructions to build a model of the All Terrain Armored Transport, aka the AT-AT walker! Press out the cardboard pieces and read the accompanying book filled with facts, fun activities, and games featuring your favorite characters from the Star Wars universe. Also available: Rogue One, Smugglers's Starship, The Last Jedi.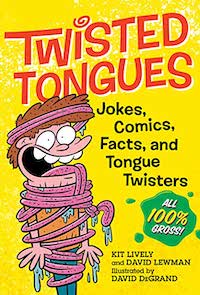 Twisted Tongues: Jokes, Comics, Facts, and Tongue Twisters—All 100% Gross
$8.95; Workman.com
Twisted Tongues: Jokes, Comics, Facts, and Tongue Twisters—All 100% Gross by Kit Lively and David Lewman is a compendium of 150 utterly disgusting and silly tongue twisters that young readers will delight in, accompanied by icky illustrations. Try saying "Toad Lou's tofu is toe goo" ten times fast! There are also wretched riddles, repulsive facts, and even a recurring comic strip starring two boogers!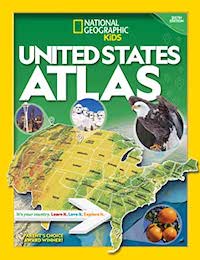 United States Atlas
$12.99; NatGeoKids.com
Packed with maps, stats, facts, and pictures. National Geographic's world-renowned cartographers have paired up with education experts to create maps of all 50 states, U.S. territories, and Washington, D.C., that pinpoint the physical features, capitals, and other towns and cities. Discover the latest data along with colorful photography of each state and the people who live there.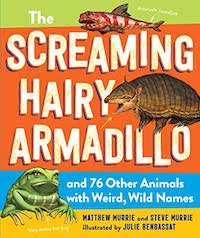 The Screaming Hairy Armadillo and 76 Other Animals with Weird, Wild Names
$14.95; Workman.com
The Screaming Hairy Armadillo and 76 Other Animals with Weird, Wild Names by Steve and Matthew Murrie is a quirky compendium of curious animal species with bizarre names. With an informative science-based curriculum, Steve and Matthew teach elementary school-aged readers all about taxonomy. Broken down into different categorized chapters, like "Magical Names," "Delicious Names," and "Just-Plain-Weird Names," readers will discover how the world's most oddly coined creatures were termed through their curious habits, peculiar appearances, and extraordinary abilities.
Sun and Moon Together by Ethan Long
$18.99; Mackids.com
Welcome to another busy day in Happy County! The Sun is out and shining down on lots of friends. Grammy Tammy from Miami is doing grimey, slimey laundry. Sssonny Sssnakerton wants to grow sssunflowers. And when the Sun says goodbye for the day, the Moon pops up for a new set of adventures. Now Molly and her mom can make moon shadows and howl night noises. This 48-page full-color primer is chock-full of charming characters and basic scientific concepts connected to the sun and the moon presented in simple, accessible terms for the young audience, touching on: the water cycle, phases of the moon, the solar system, and plenty of clever scenarios to keep little ones engaged.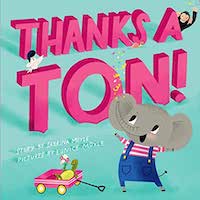 Thanks a TON! by Sabrina Moyle
$16.99; AbramsAppleseed.com
Here's a hug. A trophy. The kitchen sink! This book will give you TONS of ideas for how to say "THANKS" when words just aren't enough. With their bold style and sidesplitting humor, the Hello!Lucky team offers this book of gratitude as one big thank-you to the people in our lives.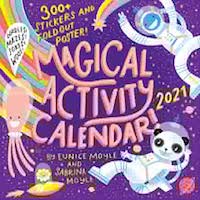 Magical Activity Wall Calendar 2021 by Eunice Moyle and Sabrina Moyle
$15.99; Workman.com
Be inspired and entertained with month after month of whimsical art combined with interactive fun. The illustrations—starlit nights, magical closets, and piles of sweet treats—are printed in electrifying color. Throughout the hand-drawn grids are prompts, silly holidays, aspirations, and more. This is a calendar that will appeal just as much to tweens as it will to younger kids.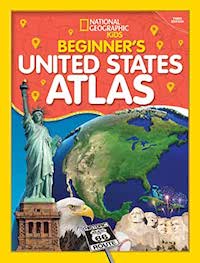 Beginner's United States Atlas
$13.99; NatGeoKids.com
Introduces young readers to the wonders of all of America's states and territories, with maps, fun facts, geographical features, and more. This fun, easy-to-use atlas takes kids on a journey around the U.S. to showcase what's unique about each state and territory. Every profile starts with a colorful map and a lively essay and includes capital cities; population; important land and water features; state birds, flowers, and flags; and more. It's all packaged in a bigger format, with a refreshed design, and bold, bright photos and illustrations.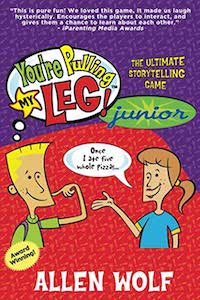 You're Pulling My Leg: The Ultimate Stroytelling Game Junior
$12.99; MorningStarGames.com
Have you ever eaten too much pizza? Gotten gum stuck in your hair? You'll laugh out loud as you and your friends and family try to fool each other with hilarious stories from your lives as you play this storytelling game. When you read a question from a card, the secret flip of the coin tells you if your answer should be true or made up. When you hear a story, vote points on if you think a player is telling the truth or pulling your leg. You'll win points if you're right but lose them if you're wrong. Score enough points, and you win. Features cards with over 600 questions and instructions on how to play this game in person or over a video call with two or more people.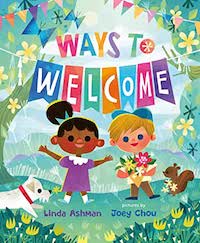 Ways to Welcome by Linda Ashman
$18.99; Mackids.com
When everyone knows they're welcome, the world is a better place―and you might just make a new friend. This sweet, timeless picture book about small acts of kindness in a big world is one that kids and parents are sure to reach for again and again.
Grandpa Magic: 116 Easy Tricks, Amazing Brainteasers, and Simple Stunts to Wow the Grandkids
$16.95; Workman.com
In Grandpa Magic: 116 Easy Tricks, Amazing Brainteasers, and Simple Stunts to Wow the Grandkids, New York Times bestselling author Allan Zola Kronzek shares the secrets of easy-to-master wonders guaranteed to make grandpa the talk of the town. From the old pull-a-quarter-from-behind-a-kid's-ear trick and "removing your thumb" to card tricks, stunts for the dinner table, and verbal puzzles that surprise and delight, there's something for everyone. Step-by-step illustrations make them easy to learn.
Published: December 2020