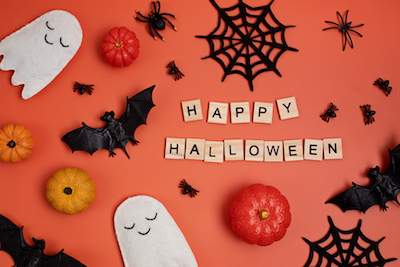 Halloween Books for Kids! Check out these spooky Halloween books for kids of all ages.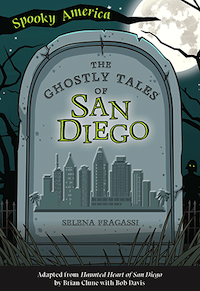 The Ghostly Tales of San Diego by Selena Fragassi
$12.99; ArcadiaPublishing.com
Ghost stories from San Diego, California have never been so creepy, fun, and full of mystery. The haunted history of San Diego comes to life—even when the main players are dead. Wander into the shops of Old Town, just keep your eye out for shoppers who might have died long ago. Or check into the Cosmopolitan Hotel for a glimpse of guests who checked in but never checked out. Dive into this spooky chapter book for suspenseful tales of bumps in the night, paranormal investigations, and the unexplained; just be sure to keep the light on.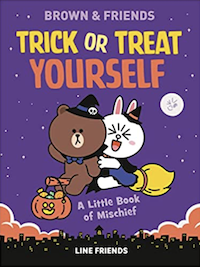 Trick or Treat Yourself: A Little Book of Mischief
$10.99; Amazon.com
Share your love of tricks and treats with this adorable, full-color giftable book from Brown, Cony, Sally, and the rest of the BROWN & FRIENDS squad. Filled with inspirational quotes, advice, lessons and kawaii illustrations that will lift anyone's spirit and make them smile.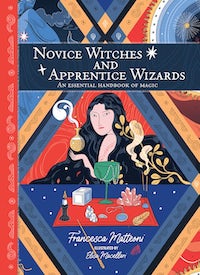 Novice Witches and Apprentice Wizards by Francesca Matteoni
$18.99; UnionSquareandCo.com
An exciting probe into the history of witchcraft and a directory of the tools, sacred objects, animal familiars, and classic spells associated with the craft. This book will take you through the folklore and history of each topic, all alongside beautiful illustrations.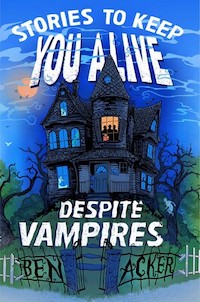 Stories to Keep You Alive Despite Vampires by Ben Acker
$17.99; SimonandSchuster.com
This fourth wall–breaking middle grade collection of spooky, scary, and spoopy stories for fans of Lemony Snicket and Scary Stories to Tell in the Dark might just help you survive the night in a house full of vampires.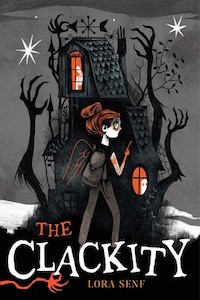 The Clackity by Lora Senf
$17.99; SimonandSchuster.com
This deliciously eerie middle grade novel tells the story of a girl who must enter a world of ghosts, witches, and monsters to play a game with deadly consequences and rescue her aunt.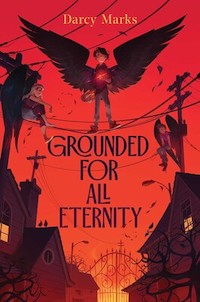 Grounded For All Eternity by Darcy Marks
$18.99; Simonandschuster.com
A group of kids from hell come to Earth on one of the craziest nights of the year—Halloween—in this snarky, witty middle grade adventure about teamwork, friendship, shattering expectations, and understanding the world (or otherworld) around us.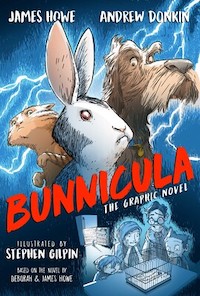 Bunnicula The Graphic Novel by James Howe & Andrew Donkin
$19.99; Simonandschuster.com
Celebrate over forty years of the modern classic Bunnicula with this fang-tastic graphic novelization that will send a shiver down your spine and leave you howling with laughter!
Published: September 2022