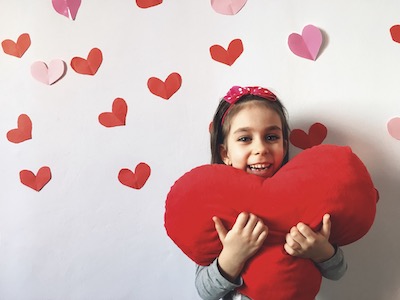 Valentine's Books for Kids! Check out these seasonal books for kids of all ages.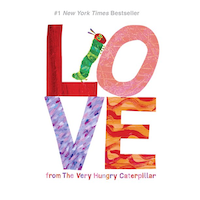 LOVE from The Very Hungry Caterpillar by Eric Carle
$8.99; Amazon.com
Ring in Valentine's Day—and love—with The Very Hungry Caterpillar. This charming, sweet title is the perfect gift for that special someone on Valentine's Day—or any day of the year.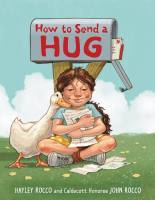 How to Send a Hug by Hayley Rocco
$17.99; LBYR.com
Artie loves giving hugs. But she can't give a hug to her Grandma who lives so far away. Instead, she shows us how to send hugs using the magic of handwritten letters in this timeless story about connecting to loved ones when you can't always do so in person.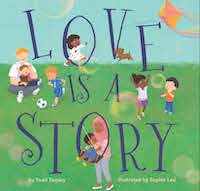 Love Is A Story by Todd Tarpley
$18.99; www.unionsquareandco.com/9781454944188/
Follow parents, grandparents, and a wide array of kids throughout all the seasons as they learn about the meaning of love. Love can be the way your smile starts to curve when a giggle is about to begin, a puddle with you in the middle, a story read with a flashlight, or a morning that bursts into color.
Love Nursery Rhymes
$25; www.calisbooks.com
This interactive book features a sound button on each of its six pages, where little ones can press and hear fifteen seconds of a song about friendship, sharing, kindness and love. With vibrant illustrations and sweet lyrics, this book is sure to become a favorite. Parents will love the educational benefits, like teaching your child about the power of friendship and the importance of kindness.
Published: February 2023