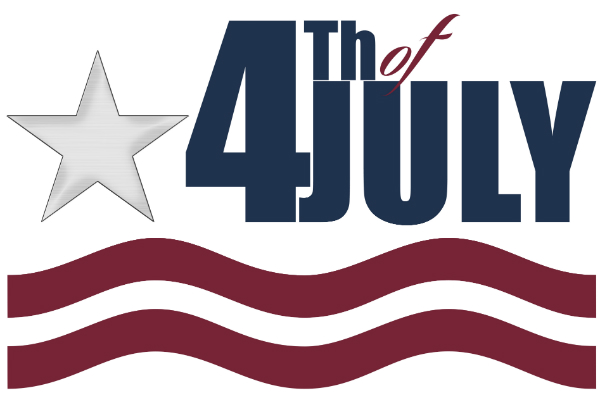 Add some spark to your Fourth of July celebration with fireworks displays, virtual activities and other star-spangled happenings.
On July 4, make your celebration POP with not one, but two fireworks shows in Poway! Simultaneous displays will be launched from both Poway High School and the city's Sportsplex in the South Poway Business Park, starting at 9 pm. For details on where to park and watch the fireworks, visit www.poway.org.


Take a 360-degree tour of Mount Vernon, George Washington's Virginia estate, which is one of the nation's most visited historic sites. Discover cool facts about the mansion and Washington's life. http://virtualtour.mountvernon.org
Join the Crown City Classic, Coronado's 4th of July Run, by completing a 12K or 5K run between 6-11 am from July 2-4 along a scenic course in Coronado or participating virtually. This run will ensure social distancing and allows you to run the 12K or 5K course with a chipped bib and timing mats. Starts and finishes at Centennial Park (1101 First St.). Register at www.crowncityrun.com.

The Big Bay Boom fireworks show may be canceled this year, but you can still relive its brightest moments as you watch the Big Bay Boom Fourth of July TV special that highlights the event's fireworks displays from past years, as well as special content to celebrate Independence Day. July 4, 8:30-9:30 pm on Fox 5 San Diego and at www.fox5sandiego.com. www.bigbayboom.com

Explore the events that have shaped our nation's history and culture as you check out online exhibits offered by the National Museum of American History including The Star-Spangled Banner, Abraham Lincoln: An Extraordinary Life, The Gettysburg Address, America on the Move, On the Water: Stories from Maritime America and more. http://americanhistory.si.edu/exhibitions/online

On July 4, don't miss a virtual Independence Day celebration presented by the Ronald Reagan Presidential Library & Museum from 10 am-noon. Listen to past presidents talk about life during their presidential terms, learn about the American flag from Betsy Ross, join a costume contest (ends on July 3) and check out 4th of July craft and game printables. www.reaganfoundation.org

Be part of Independence Day at Home, a virtual 4th of July festival presented by the California Center for the Arts, Escondido on July 4, 3-9 pm. Make 4th of July crafts, join a special story time, watch patriotic performances and more. www.facebook.com/theCCAE
Take a breathtaking, virtual tour of the Statue of Liberty, an enduring symbol of freedom and democracy. The interactive tour features historical info, high-resolution, 360-degree images and historic pictures taken in the same locations decades ago. www.nps.gov/stli/learn/photosmultimedia/virtualtour.htm
Check out Santee Salutes, a virtual at-home celebration that includes a virtual concert featuring the 80z All Stars, a patriotic flag ceremony and more, starting at 7:20 pm. The virtual celebration will be followed by live fireworks from Town Center Community Park East and West Hills Park (these locations will be closed to the public). For more details and to register for this event, visit www.santeesalutes.com.
Nashville pays tribute to healthcare heroes, first responders and frontline workers at Let Freedom Sing! Music City July 4th, a special, one-hour fireworks show set to music by Nashville artists. July 4, 9 pm (Central Time). For details, visit www.visitmusiccity.com/july4th.


Watch A Boston Pops Salute to Our Heroes as it honors COVID-19 frontline workers, remembers those who have lost their lives during this pandemic and celebrates our nation's founding values of liberty and justice for all. Featuring newly created content from the Boston Pops and guest artists, as well as highlights from recent broadcasts of The Boston Pops Fireworks Spectacular. July 4, 8 pm (Eastern Time). Details at www.bostonpopsjuly4th.org.
---
Make sure to check websites for the most up-to-date information.

---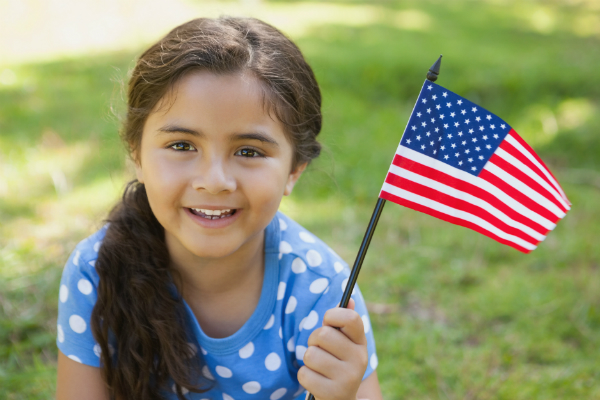 Looking for more things to do? Check out Awesome Virtual Activities for Kids.

Planning your own 4th of July party? Find tasty recipes and fun crafts in our Red, White and Blue: July 4th Round-Up.
updated: June 2020