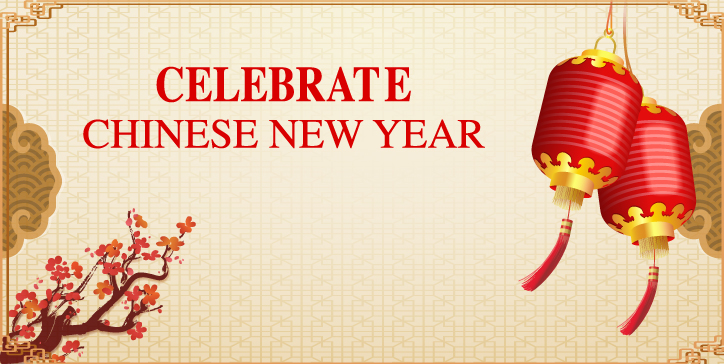 2020 - The Year of the Rat

Celebrate Chinese Lunar New Year, a 23-day holiday that kicks off with a New Year's Eve celebration with family and friends. There are plenty of ways to celebrate around San Diego County:

Chinese New Year Celebrations and Themed Activities
"Shen Yun." Journey through 5,000 years of Chinese civilization as you experience ancient dynasties, myths and legends, and folk traditions in this spectacular production filled with classical Chinese dance, colorful costumes, captivating music and breathtaking backdrops. Jan. 17-21 at California Center for the Arts, Escondido (340 N. Escondido Blvd.) & Jan. 24-26 at San Diego Civic Theatre (1100 Third Ave., downtown San Diego). For tickets, visit www.shenyun.com/sd.
SeaWorld's Lunar New Year Celebration. Honoring the Year of the Rat, this cultural event features extraordinary Chinese acrobats, mouthwatering cuisine and traditional performances. Weekends, Jan. 11-Feb. 2; visit website for hours and admission. Interstate 5, exit SeaWorld Dr., San Diego. www.seaworldsandiego.com
San Diego Lunar New Year Festival. Dragon and lion dances, firecrackers, food, games and and vendors. Jan. 17, 5-10 pm; Jan. 18, 11 am-10 pm & Jan. 19, 11 am-8 pm. $4-$6. SDCCU Stadium, Mission Valley. www.lunarnewyearfestival.org
Chinese New Year Festival. Lion dances, Chinese cuisine, calligraphy and crafts, and cultural performances. Jan. 25 & 26, 11 am-5 pm. Free admission. International Cottages, Balboa Park. www.sdhpr.org
Take a Walking Tour of the Asian Pacific Historic District. Second Saturday of each month, 11 am-noon. Free with museum admission. Reservations required. San Diego Chinese Historical Museum, 404 Third Ave., downtown San Diego. www.sdchm.org

Annual San Diego Chinese New Year Fair. Featuring lion dances, cultural performances, arts and crafts, food and more. Feb. 8 & 9, 10 am-5 pm. Third Ave. & J St., downtown San Diego. https://sdcny.org
San Diego Tet Festival. Celebrate the Vietnamese Lunar New Year with a variety of cultural attractions, carnival rides and games, lion dancing, contests, authentic Vietnamese food and live entertainment. Jan. 24-26; visit website for hours. Mira Mesa Community Park, 8575 New Salem St. www.sdtet.com
Dragons: Exploring the Symbolism of China's Most Revered Creature. San Diego Chinese Historical Museum's family-friendly exhibit celebrates this mythical creature across centuries of Chinese history. Tues.-Sun., visit website for hours. $5; under 12 free. Dr. Sun Yat-Sen Memorial Extension Site, 328 J St., downtown San Diego. www.sdchm.org


Just for Fun
Celebrate by making Chinese food at home. Here are delicious recipes for chicken lettuce wraps and fried rice.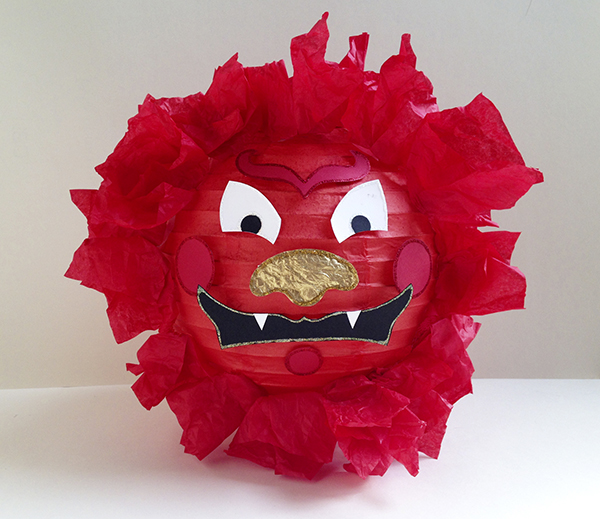 Learn how to make a festive lion lantern for Chinese New Year!
Chinese New Year Traditions
Firecrackers and fireworks are a traditional and important part of any New Year's festival in China. The loud sounds of firecrackers are believed to scare away bad spirits, ensuring prosperity and good luck in the New Year. Similarly, the colorful lion and dragon dances are believed to frighten away the ferocious monster "Nian," bringing peace and protection in the coming year.

Families and restaurants prepare a special menu to bring good fortune in the New Year. Fish signifies abundance, and chicken represents happiness and a long marriage. Sweets such as sesame balls and tangerines are served to bring prosperity. Making dumplings is a traditional New Year's activity and these scrumptious treats symbolize wealth and good fortune.

Gong Xi Fa Cai! Happy New Year!