Clairemont | Scripps Ranch | Sera Mesa-Mission Valley | Tierrasanta
Click on the Name or Address links to go to Google Maps for directions.
Jungle Bells at the San Diego Zoo. (*Temporarily closed as of Dec. 7. Check website or call for updated information.) The Zoo is transformed into a wild wonderland of twinkling lights, seasonal decorations, lighted displays, music and joyful roaming entertainers. Dec. 4-6, 11-23, 25-31; 9 am-8 pm (until 5 pm Dec. 24). Free with Zoo admission. sandiegozoo.org
CLAIREMONT
Lana Dr. & Jamar. Off Mt. Abernathy Ave. Circular street. "Clairemont Christmas Park". 40+ homes decorated. Families are encouraged to drive-thru this year. Dec. 5-25, 5-9 pm.

4005 Mount Albertine Ave. Life-size Candy Land game decorations with activities and lights. Nov. 27-Dec. 31, dusk-9 pm.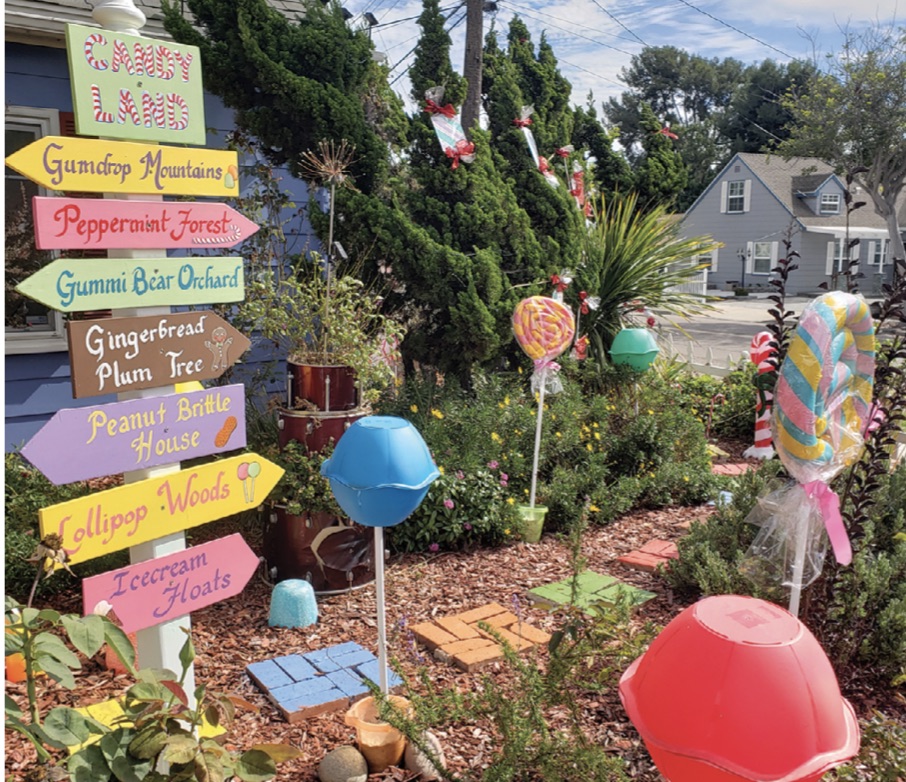 Stonebridge Pkwy & Merritage Ct. Nicknamed "Merry-tage Court," entire street lit up with themes including Star Wars, Minions, Disney, Frozen, Cars, The Grinch and more. Dec. 1-31, 5:30-9:30 pm


10883 Sunset Ridge Dr. Decorated house with lights, inflatables and animated decorations. Nov. 27-Dec. 31, 5-11 pm.
2002 Ainsley Rd. Features a 20 ft. star made of lights, multiple blow- ups and lights. Dec. 1-31, dusk-9 pm.


TIERRASANTA
5306 Belardo Dr. Off Via Valarta at Via Playa De Cortes. Over 100,000 lights and decorations all sequenced and animated to music at 106.1 FM. Nov. 28-Dec. 27, 6-10 pm. Please see Belardolights.com for the latest display information and safety guidelines.
For even more fun on your Christmas lights tour, print out San Diego Family's free Christmas Lights Scavenger Hunt!

___________
You are encouraged to share this page with friends! If you wish to reproduce San Diego's Map of Christmas Lights (or related content) for any reason, please obtain permission by calling San Diego Family Magazine at 619-685-6970 or emailing This email address is being protected from spambots. You need JavaScript enabled to view it.. The "map" and all related content are created and maintained by San Diego Family Magazine. We are happy to share current, updated information as long as proper credit is given to San Diego Family Magazine. Unauthorized use is prohibited.
_____________