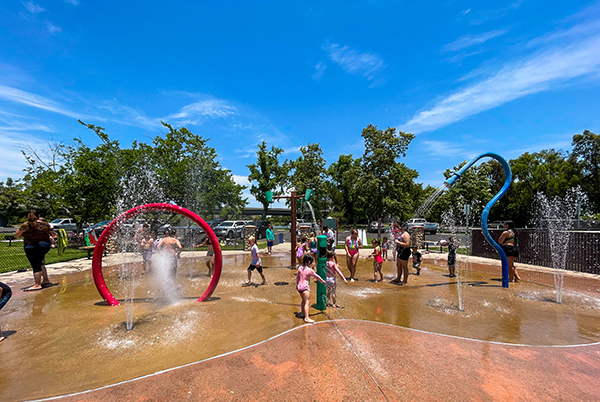 Looking for fun ways to beat the heat in San Diego? Here are 12 great ways for kids and parents to cool off on a hot day. Photo courtesy of @playdatesandpints.

Visit a Splash Pad or Spray Ground
Visit one of San Diego County's many splash pads and state-of-the-art spray grounds for a hassle-free way to stay cool on a hot day. Find one near you at www.sandiegofamily.com/things-to-do/out-about/parks-with-water-splash-pads-san-diego.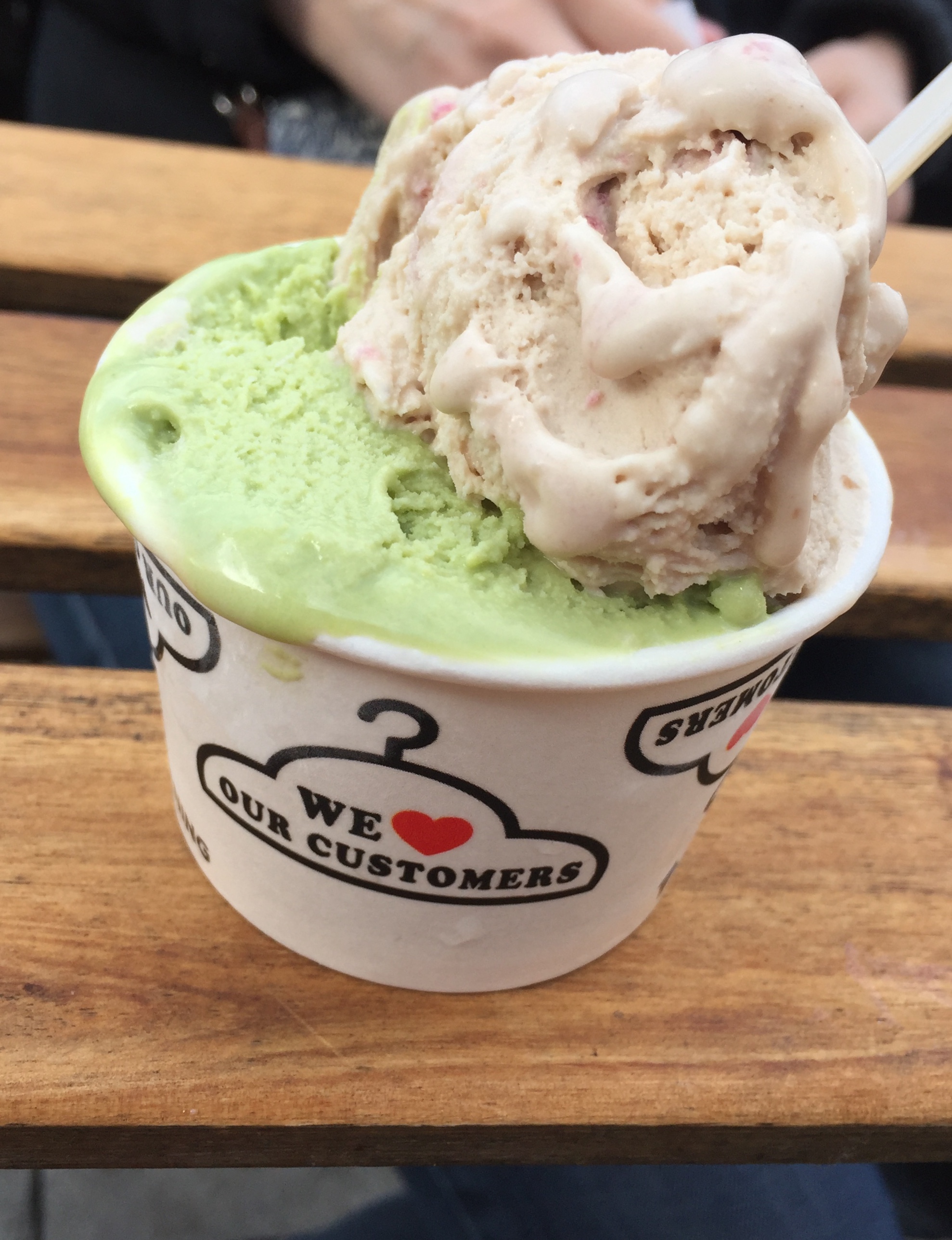 Indulge in a Frozen Treat
Enjoy a delicious frozen treat from one of San Diego's popular ice cream, frozen yogurt, gelato or shaved ice shops. Discover our favorite spots at www.sandiegofamily.com/things-to-do/out-about/ice-cream-shops.

Water Balloon Fight
Start a water balloon fight for some old-fashioned backyard fun. Invite your neighbors and friends over and divide into teams; then see who is victorious! Celebrate with ice cream, of course. Note: Consider buying biodegradable water balloons from Amazon or your local party store. Either way, be sure to pick up all balloon pieces afterwards.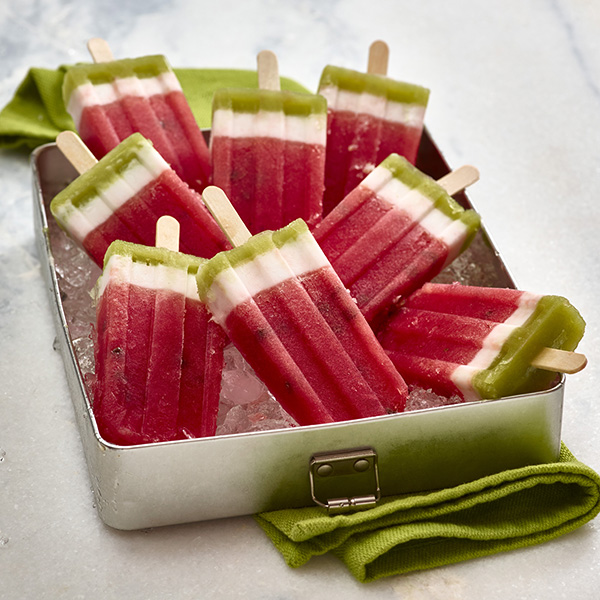 Make Your Own Frozen Creations
Have the kids come up with their own popsicle creations with fresh fruit and juice, or make one of the delicious recipes below.
Visit a Waterpark or Indoor Pool
In addition to splash pads and spray grounds, San Diego has several waterparks and indoor pools that take water play to a whole new level. Local favorites include Sesame Place in Chula Vista, The Wave Waterpark in Vista and The Plunge San Diego at Belmont Park.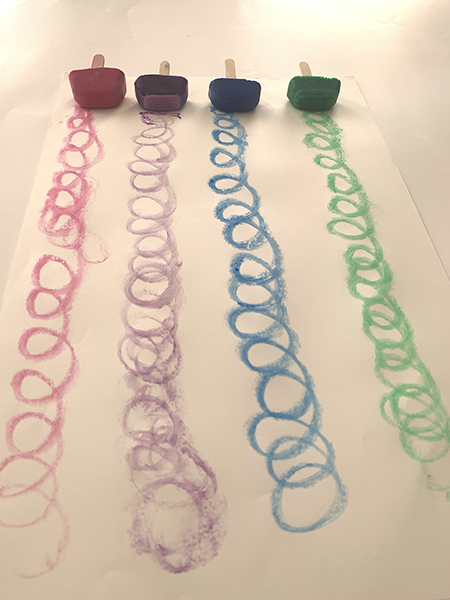 Create an Ice Painting Masterpiece
Learn how to create art using frozen paint cubes and popsicle sticks. For instructions go to www.sandiegofamily.com/for-the-kids/crafts-for-kids/how-to-paint-with-ice
Cool off "Under the Sea" at SeaWorld San Diego
Dare to sit in the "Soak Zone" at one of SeaWorld's outdoor shows or enjoy a thrilling water adventure on the Shipwreck Rapids ride. www.seaworld.com/san-diego
Embrace Your Wild Side
Visit the San Diego Zoo's newest attraction, Wildlife Explorers Basecamp, complete with splash pads and spray fountains for kids of all ages. https://zoo.sandiegozoo.org/wildlife-explorers-basecamp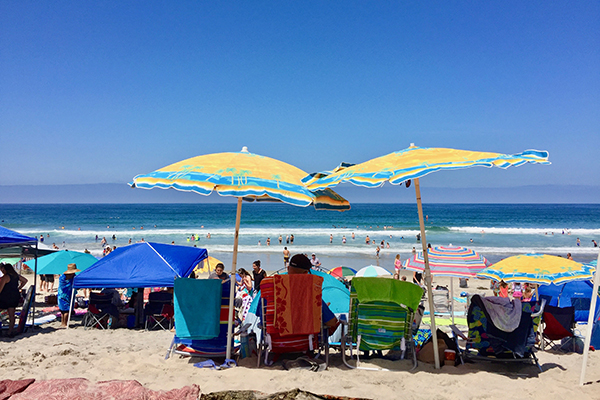 Make it a Beach Day
No pool? No problem. Make it a beach day at one of San Diego's award-winning beaches.
Find a Designated "Cool Zone"
San Diego County has authorized dozens of air-conditioned libraries and recreation centers to be designated "cool zones" during the warm weather months. To find a cool zone near you visit: www.sandiegocounty.gov/hhsa/programs/ais/cool_zones.

Rent Hydrobikes, SUPs or Kayaks
Enjoy a family day on the water! For families with older kids, consider taking a guided kayak tour for the ultimate aquatic adventure.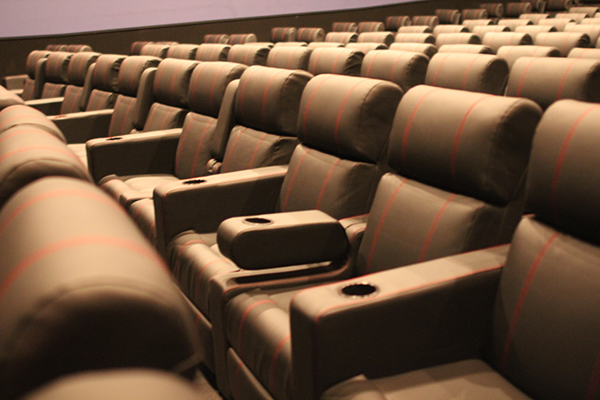 Go to the Movies
Escape the heat by catching a movie at UltraStar Cinemas-Hazard Center (Mission Valley), where you'll find the best ticket deal in town. Tickets are just $10 all day, every day. For movie schedule and tickets, visit www.ultrastarmovies.com.
____________
Adrienne Sigeti is the Editorial Assistant at San Diego Family. Her favorite way to cool off is to visit local ice cream shops and "do research" for future San Diego Family Magazine articles. Someone has to do it!