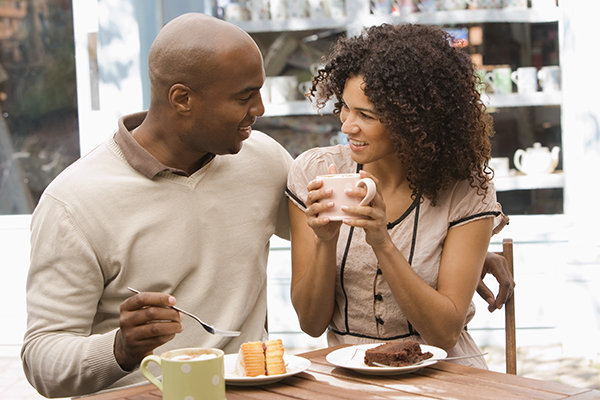 Carving out time for each other can be a real challenge for parents. Potty-training, sports practices, and the busyness of day-to-day life often crowd date nights right off the calendar. The cost of dinner, a movie, and a babysitter makes going out together (with any regularity) seem impossible. But what if you could go out on a date and only spend $10? Try these tips and begin planning fun evenings out that won't break your wallet.

Sign up for Groupon and Living Social. If you're not receiving Groupon.com or LivingSocial.com deals over e-mail, you are missing out on a great opportunity for inexpensive dates. Sign up online at either site, and they will send deeply discounted deals specific to your city straight to your inbox. Amy McCown and her husband recently found a wine tasting for two on Groupon for only $10. After enjoying some new wines, they spent the rest of the evening walking and talking in their local downtown.

Split a meal. Looking to save money and your waistline? Consider ordering one meal to share. Most restaurants serve huge, high-calorie portions, and your server usually won't mind if you split a meal as long as you still tip well. Tell your server up-front that you want to share something and ask if he can let you know which dishes have larger portions. In warm weather, you can even order your meal to go and take it out to a park for an impromptu picnic.

Grab a cup of joe. Why not spend your evening at a coffee shop? Order your favorite drinks and split a dessert or snack. Take along a favorite board game or some cards, and you've got a fun evening full of quality time together. Some coffee shops offer live music or readings on the weekends if you are looking for an extra measure of entertainment for your night out.

Become a coupon junkie. Buy One Get One Free (BOGO) coupons are easy to come by if you know where to look. Many coupon books, like The Entertainment Book, are well worth the money and pay for themselves in two to three $10 dates. With all of the BOGO coupons inside, you'll find yourself living the high life eating at restaurants, movies, bowling, and mini-golf courses at half the usual price.

There's no place like home. Chandra Runions likes to plan dates with her husband at home after their two children go to bed. With their favorite snacks surrounding them picnic-style on the floor, they watch a $1 Redbox movie or a favorite TV show. One of their most creative at-home dates involved watching the Academy Awards. Chandra kept a tally and won a massage from her husband for having guessed the most Oscar winners by the end of the night.

Don't forget the fast food. Money stretches a lot further when you eat at fast food restaurants, especially if you order from the value menu. Sound boring? Fast food doesn't have to be a burger and fries. Try planning a progressive fast food date: share an appetizer for $2 at one restaurant, eat a $5 main dish at another, and wrap up the evening with a $3 dessert somewhere else.

Create your own "Night at the Museum." Check the website of your favorite museum to see if they offer one night a month that is less expensive or even free. If you own a Bank of America card, you can visit many museums for free during the first weekend of the month. Enjoy a stroll through an art gallery or learn more about your favorite time period at the history museum.

Co-op your nights out. Still not sure you can afford going out, even on $10, because you'd have to pay a sitter? Find another family with kids the same age as yours and switch off babysitting for once-a-month date nights.
Cheri Etheridge, mom to two preschoolers and an infant, says, "It's much easier to enjoy a date when I know it isn't costing a fortune. When switching out babysitting with another family, I know the kids are having fun together, and I feel more comfortable knowing other parents are caring for my children."

While dating on $10 requires a little creativity, it's definitely not impossible to spend little and still have a memorable evening. Follow these tips, and you'll be well on your way to dating for $10 or less. The memories you will create together? Priceless.


----------------------
Sandi Haustein is a freelance writer and mom to three boys. She and her husband enjoy weekly dates together, as long as they cost less than $10.
Published: January 2014