Even if you weren't able to get a badge to Comic-Con this year, there are plenty of fun events you can take part in outside of the convention center. Often fans in costume, walking around downtown are happy to stop for a photo opp which makes fun, family memories!
Maybe/Maybe Not? "Family" events - We are on the fence about whether or not to call ALL of these entries "Family" events, so we are leaving them to your discretion. (We do our best to keep the list accurate, but sometimes events change without us knowing. Please understand if something listed is not 100 percent correct.)
Now Or Never Comics
1055 F Street
www.instagram.com/nowornevercomics
Kick off Comic-Con week with a free signing by comic writer, Ryan Cady on Tuesday, July 19, 5 pm-7 pm. Now or Never Comics will have copies of his new issue of Batman Urban Legends, Winter Guard and Infinite Dark! Stop by all week, take photos of the Harley Quinn building wrap and pick up free comics complements of HBO.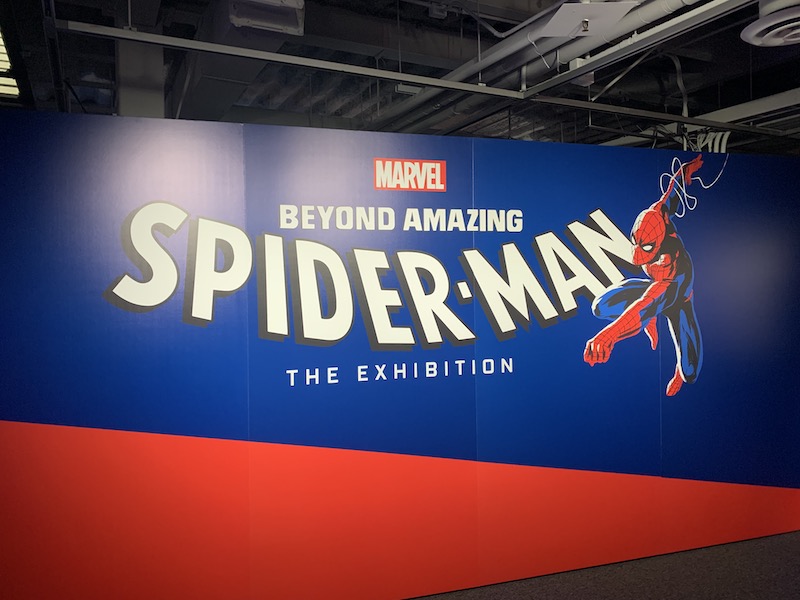 Spider-Man: Beyond Amazing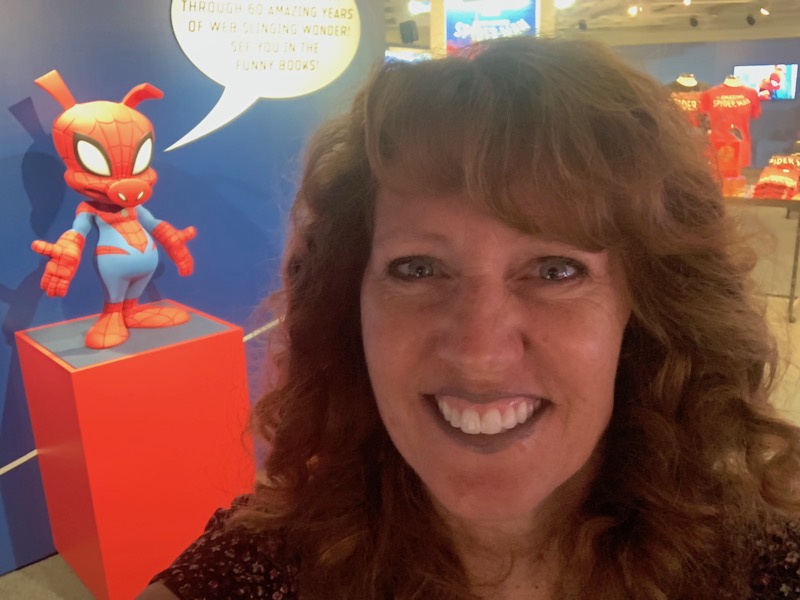 Comic-Con Museum in Balboa Park (2131 Pan American Plaza, San Diego, 92101)
www.beyondamazingexhibition.com
To celebrate the 60th anniversary of Marvel's legendary Spider-Man, the Comic-Con Museum is hosting Spider-Man: Beyond Amazing. This exhibition welcomes visitors of all ages to explore the Web-Slinger's storied history, through original comic art, movie props, costumes and more priceless original artifacts. Be sure to check out our favorite Spider-Ham!
Interactive Zone at Petco Park: Lexus Parking Lot – Imperial Ave. at 11th Ave; Near Petco Park 100 Park. Blvd., San Diego, CA 92101. Dates/Times: Thurs., July 21- Sat., July 23, 10 am-6 pm. Sun., July 24, 10 am-4 pm. www.petcoparkinsider.com/comic-con
Nintendo Switch Road Trip!
Wahoo! - Stop by the Nintendo activation site in the Petco Park Interactive Zone to demo new games and pick up themed swag.

Fans of the CBS show, Ghosts, can stop by the Petco Park Interactive Zone, where they'll see Pinecone Trooper Pete, hang out in A-frame-inspired tents, find campsite snacks and experience a "scare-free" archery activation.

You don't need to go off-world to delight in Coolhaus ice cream. They're bringing a Wrath of P'Khan Coolhaus ice cream truck to treat us natives to limited edition ice cream sandwiches in the Petco Park Interactive Zone.
The Hello Kitty Cafe Truck is back with delish sweet treats and merch located at the Petco Park Interactive Zone.
Comic-Con Treasure Hunt at Liberty Public Market (2820 Historic Decatur Rd, 92106)
Hi-De-Ho! There's a treasure hunt going on at Liberty Public Market. All ages can join the fun celebrating Comic-Con week with a themed scavenger hunt at Liberty Station! One Infinity Stone will be hidden each day in or around Liberty Public Market. Whoever finds the stone should head to Bottlecraft LPM and claim their prize! www.libertystation.com/do/comic-con-treasure-hunt
NBCUniversal Corner; Stop by the (former) Tin Fish restaurant, (170 Sixth Ave., Downtown) to experience moments from new and returning NBCU shows such as Quantum Leap, La Brea, Chucky, Resident Alien, Reginald the Vampire, Vampire Academy, The End is Nye and The Resort. Open Thurs., July 21 – Sat., July 23 from 10 am-7 pm daily, and Sunday, July 24 from 10 am-4 pm. Score daily giveaways at this activation.
Kids and Capes at Las Americas Premium Outlets. (4201 Camino de la Plaza., San Ysidro, 92173)
Join Warner Bros. for the family-friendly Kids and Capes event on behalf of their new film, DC League of Super-Pets. The event will feature face-painting, balloon animals, games and activities for kids, giveaways and more! Saturday, July 23,10 am-3 pm and Sunday, July 24, 11 am-4 pm.
5th Annual Comic Conference for Educators and Librarians. (San Diego Central Library, 330 Park Blvd., San Diego)
The San Diego Public Library has teamed up with Comic-Con International for the 5th annual Comic Conference for Educators and Librarians. The five-day conference offers several panel discussions about how to use comics as a medium for learning. The conference is free to attend but space is limited and registration is required. Comic-Con badge holders can attend without registration. Dates/Times: Wed. July 20-Sun. July 24. Visit www.sandiego.gov/ccel#undefined for the complete schedule.
Signs at Play: Superhero Storytime!
Thurs., July 21 | 12:00 - 12:45 pm | San Ysidro Library- Lloyd de Llamas Community Room
Join Jennifer Duncan as she leads a special sign language SUPERHERO storytime using the excitement and fun of American Sign Language (ASL) to enhance the reading of well-loved children's picture books. This interactive 45-minute presentation includes sing-a-longs and bubble time. Celebrate the spirit of Comic-Con Week and dress up (cosplay) as your favorite superhero!
Saturday, July 23 | 12:15 - 1 pm | Kensington-Normal Heights Library, Park Area
It's a bird, it's a plane, it's a dancing superhero! Dress in costume and join Dance to Evolve instructors for jam-packed fun. Superheroes will have a blast learning learn hip-hop dance moves. Recommended for kids ages 3-8 years.
Children's Storytime with Superhero Comic Book Arts & Crafts
Saturday, July 30 | 4 - 4:45 pm | University Heights Library, Children's Area
Join Miss Helene for a special storytime about a little girl who yearns to see characters who look like her represented in library books about superheroes and mythical adventures. Storytime will be followed by an opportunity to make your own comic book starring yourself as the superhero of the story! Appropriate for children ages 5 and up.