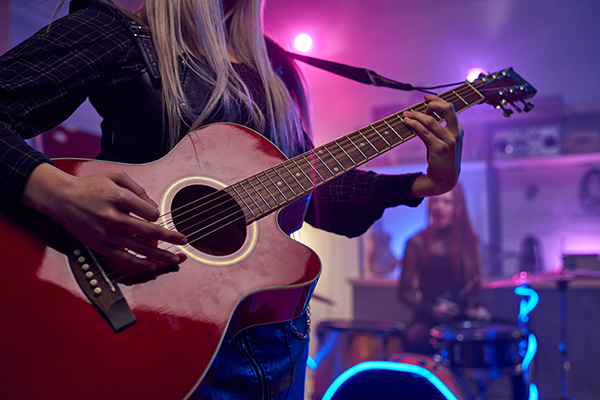 San Diego's Free Summer Concerts 2021
Start the summer on a high note! Here are outdoor gigs and free summer concerts happening throughout San Diego County in 2021.
DOWNTOWN SAN DIEGO
Live Music at Seaport Village. Fridays, Saturdays and Sundays, 1-4 pm. 849 West Harbor Dr., downtown San Diego.
Live Organ Concerts at Spreckels Pavilion. Every Sunday at 2 pm. 2125 Pan American Rd. E, San Diego (Balboa Park).
MISSION HILLS
Mission Hills Concerts in the Park. Fridays, July 9 and July 16, 6 pm. Also Sun. July 4, 12 pm. Future concerts to be confirmed. Pioneer Park, 1521 Washington Pl.
CORONADO
Coronado Summer Concert Series. Sundays, through Sept. 12 at either 5 pm or 6 pm (check schedule). Spreckels Park, 7th St. & Orange Ave.
LA MESA
Sundays at Six. Sundays, June 20-July 25, 6-7 pm. Harry Griffen Park, 9550 Milden St., La Mesa.
POWAY
Poway's Summer Concert Series. Sundays, July 11-Aug. 15, 5:30-7 pm. Concerts are either at Lake Poway (free shuttle from Poway High School) or Old Poway Park. For concert schedule, visit www.poway.org
SANTEE
Santee Summer Concerts. Thursdays, July 15-Aug. 12, 6:30 pm. 550 Park Center Dr.
OCEANSIDE
First Friday Art Walk: Music at The Museum. Explore the museum for free starting at 5 pm and stay for a free concert. July 2 and Aug. 6, 5–9 pm, music starts at 6:30 pm. Oceanside Museum of Art, 704 Pier View Way.
EL CAJON
Dinner and a Concert. Fridays, July-October, 6–8 pm. Prescott Promenade Park, 200 E. Main St.
Updated: July 2021