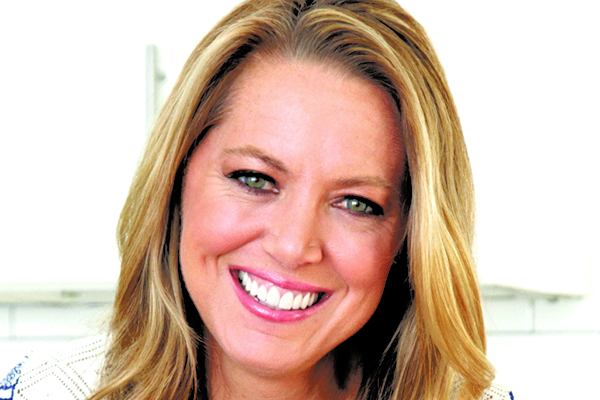 from Food Network star, Melissa d'Arabian

My easy, buttery recipe makes pies, tarts, and tortes super special. Less than 10 minutes of prep work, and you're on your way! Here are five tips (and my foolproof 4-ingredient recipe) to ensure a perfect pie crust every time.

1. Keep the butter cold. The trick to making a good crust is to keep the butter cold because you want it to stay in little pebbles between the layers of flour; that's how you'll get a wonderful flaky crust. Keep the cubed butter in the freezer for a few minutes while you measure the other ingredients.

2. Use a food processor. Pulsing the dough with a food processor means the butter stays chilled longer since it's not exposed to warm hands working the dough. But be careful not to over-process; just pulse until the mixture appears like wet sand (then add the water).

3. Add water slowly. You can always add more water, but you can't take it out, so add one tablespoon at a time, pulsing briefly after each tablespoon. Keep adding water until the dough begins to gather into one or two large clumps.

4. Rest and roll. Let the dough rest for at least 30 minutes in the refrigerator while you prepare the other pie ingredients. Take it out 3-4 minutes before you are going to roll it (not earlier because the butter needs to stay cold); those few minutes will make rolling easier. Roll a little bit, then do a quarter turn on the dough; repeat the process until you achieve a 10-inch round for a standard 9-inch pie dish.

5. Let steam escape. A few slits in the top crust allows the steam to escape so hot pie filling doesn't give you soggy crust. Make those vents extra special with a tradition I adopted from my mom: Carve the steam vents in the shape of your guest's (or gift recipient's) initials.

Melissa's Pie Crust
1 cup butter (2 sticks), cubed and chilled
2 1/4 cups all-purpose flour
1 teaspoon salt
8–10 tablespoons ice water

Place the butter, flour, and salt in a food processor, and pulse lightly just until the mixture resembles wet sand. Add the water, one tablespoon at a time, pulsing briefly after each. Keep adding water until the dough just begins to gather into larger clumps. Transfer equal amounts of dough into two resealable plastic bags and pat each into a disk. Let rest in the refrigerator for at least 30 minutes. Remove one disk from the bag and place on a flour-coated surface. Using a rolling pin, roll the dough into a 10-inch round. Gently place the rolled dough into a 9-inch pie pan and refrigerate while you prepare filling ingredients. Once filled, roll out the remaining disk of refrigerated dough. Cover the pie with the dough and crimp the edges closed.

----------
For more delicious recipes from Melissa d'Arabian, visit www.melissadarabian.net.