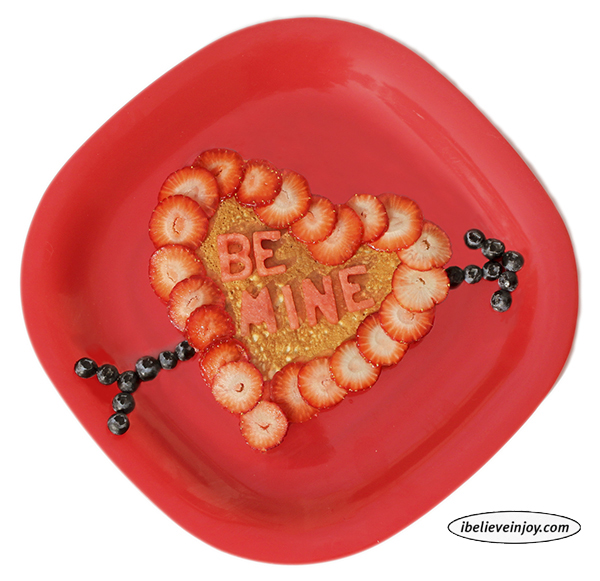 Surprise someone you love with this delicious and nutritious Sweetheart Pancake! It's a healthy and adorable way to say I Love You!

Ingredients
Organic blueberries
Organic strawberries
Seedless watermelon
1 large pancake

Directions
1. Prepare one large pancake (use your favorite recipe; I make gluten free)
2. Cut the pancake into a heart shape using kitchen scissors. Easy!
3. Slice the strawberries. Tip: Use a mandoline—slicing takes just seconds.
4. Place the strawberries in a heart shape, around the pancake border.
5. Place the blueberries in a line like Cupid's arrow.
6. Cut a ¼-inch slice of seedless watermelon; use simple letter cutters to spell "BE MINE" or another sweet message. Tip: I use the Cake Boss Alphabet Cutter Set.

----------
Mom blogger, Joy Brownlee, enjoys making allergy-friendly snacks with her daughters (ages 2, 4 and 7).