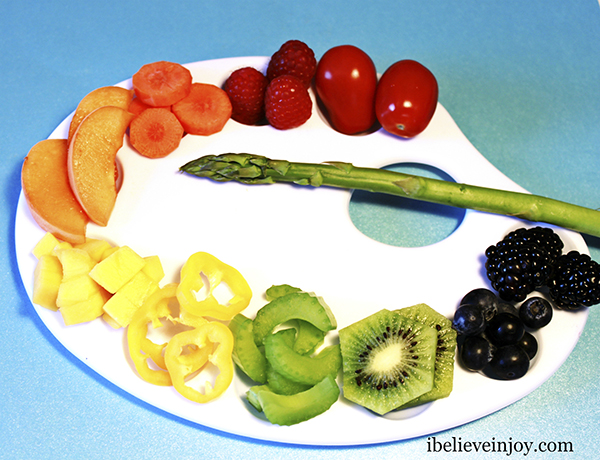 Back to school means it's time to stock up on healthy foods you can turn into fun afterschool snacks for the kids. Here are back-to-school snacks that boost the immune system and provide afterschool fun!

Paint Palette for Health
Paint palettes are perfect for helping kids eat a rainbow of produce.

Ingredients
Red cherry tomatoes, raspberries, carrot, apricot, mango, yellow baby bell pepper, celery, kiwi, blueberries, blackberries
One asparagus stalk, slightly steamed
Himalayan salt

Directions
Cut produce into bite-size pieces, if needed. Pair two red, two orange, two yellow, two green and two blue fruits/vegetables next to each other on a white paint palette (or any white plate). Sprinkle a bit of salt on the steamed asparagus and place it on plate (as the paintbrush).

Did you know? The U.S. Department of Agriculture recommends eating at least five to nine servings per day of fruits and vegetables. Eating a rainbow of produce helps ensure kids get the different nutrients they need for good health.
---
San Diego mom blogger, Joy Brownlee, enjoys making allergy-friendly snacks with her daughters (ages 2, 5 and 8). Follow her at www.ibelieveinjoy.com.

published: July 2015