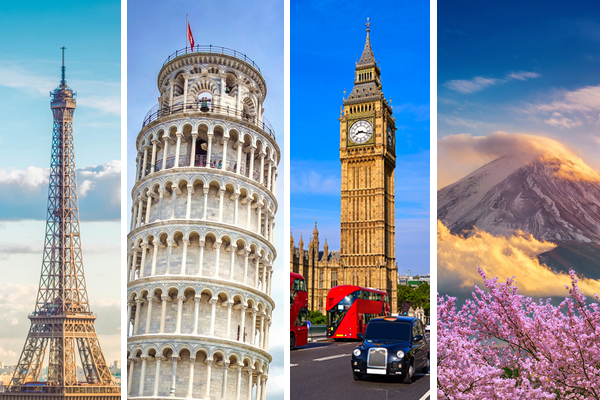 Want to teach kids about world cultures? Take a DIY tour of San Diego bakeries! Around the globe, sweet treats are tied to important celebrations that make a culture unique. They often showcase a society's most beloved ingredients. Here is a list of San Diego bakeries that offer a delightful taste of the cookies, cakes and tarts that represent our population's diverse food traditions. Plan a "pastry crawl" with your family and tour the world without leaving home! This would also be fun with out-of-town guests.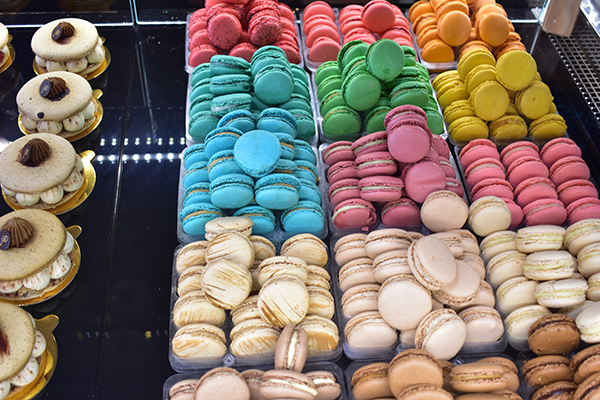 Le Parfait Paris
Point Loma
Located in Liberty Public Market, this authentic patisserie and boulangerie offers French favorites like croissant aux amandes (almond croissant) and crème brûlée. Children are drawn to the bakery's selection of colorful macarons—delicate, sandwich-style cookies filled with jam or ganache. Pastries are baked fresh daily and each item is made by hand. Owner Ludi Mas says French desserts contain minimal added sugar because ingredients are caramelized to enhance natural sweetness. The menu includes crepes, espresso and full-leaf teas. Additional locations are in the Gaslamp, Coronado and Del Mar. Gluten-free and dairy-free items available.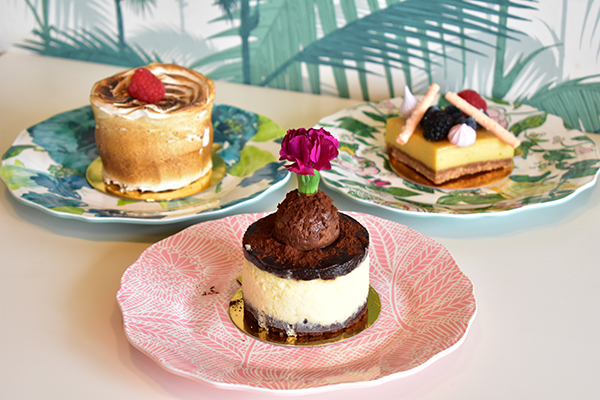 Azucar
Ocean Beach
Offering a modern twist on Cuban favorites, this neighborhood gem enjoys a bustling after-school crowd. Kids love the brightly colored pastries with unique island flavors like guava, cream cheese and coconut. Chef and owner Vivian Hernandez-Jackson draws on her Cuban heritage and European training to deliver a range of goodies from authentic pastelitos (stuffed puff pastries) to Instagram-worthy unicorn cookies. Azucar is committed to using the highest quality ingredients, including unrefined sugars. Be sure to try the pastelitos de carne (meat pastries dipped in sweet syrup). The bakery also offers a coffee and lunch menu. Egg-free and gluten-free options available.


85°C Bakery Café
Multiple Locations
This popular chain offers a selection of Taiwanese and Japanese pastries. Choose from a variety of sweet breads, buns and puddings with typical Asian ingredients like matcha, taro, red bean and mango. Japanese-style brioche is a bestseller at the bakery—an ultra-soft sweet loaf with a rich, buttery flavor. The Hokkaido cheese tart and taro swirl are excellent choices as well. Order a boba milk tea to complete the experience.
Edelweiss Bakery
Rancho Bernardo
Specializing in European cakes and pastries, this North County bakery offers San Diego's best selection of German favorites. Try their famous German apple ring—a buttery pound cake baked with fresh sliced fruit. They also offer strudels, Bavarian raspberry cake, black forest cake and German chocolate cake. Check the case daily for yummy Danish pastries, cookies, cupcakes and tarts. With delectable old-world flavors and exceptional customer service, this family-owned bakery has been a community favorite for more than 30 years.
Red Ribbon Bake Shop
Mira Mesa
This bakery chain offers Filipino treats like mamon (bite-sized chiffon cakes) and ensaimada—an eye-rolling combination of buttery bread, sugar and cheese. Check the bakery case for pastries with popular Filipino ingredients like mango, coconut and ube—a bright purple yam with a mild flavor. The bakery also offers halo-halo, a cold dessert with shaved ice, fruit, leche flan and whipped mango topping. Located also in National City and Chula Vista.
Swedish Royal Bakery
Poway
A neighborhood favorite for more than 15 years, this Swedish bakery serves Scandinavian classics like princess cake—yellow sponge cake layered with raspberry, napoleon cream and vanilla cream, topped with marzipan. Choose from a gorgeous selection of traditional cookies, cakes and pastries. Children are especially fond of the green roll—ground nuts and Swedish chocolate wrapped in marzipan. The menu includes sweet and savory crepes, sandwiches and coffee. Gluten-free and dairy-free options available.
Solunto
Little Italy
In addition to delectable classics like cannoli and tiramisu, Solunto offers gorgeous Italian cookies that come in a variety of attractive shapes and colors—perfect for party trays. For an authentic taste of Italy, try pastries with creamy sweetened cheeses like ricotta or mascarpone. Nutty flavors are very typical, such as pistachio, amaretto or Nutella—a hazelnut cocoa butter that kids love. Solunto also offers an espresso bar, gelato bar and pizza.
Su Pan
Rolando
Grab some tongs and fill your tray with pan dulce at this traditional Mexican panaderia. Here you'll find assorted cookies, conchas and conos—pastry horns filled with cream. Bring a group so everyone can try the churros, tres leches cake and flan. The bakery offers custom special occasion cakes. Mexican food and coffee are also available.
These full-service restaurants also offer cultural desserts to discover and explore:
Coop's West Texas Barbecue in Lemon Grove serves soul food desserts such as sweet potato and buttermilk pies.
D.Z. Akin's near La Mesa offers a selection of Jewish breads and pastries.
Taste of Denmark in Hillcrest is a great spot to try Danish Æbleskiver—sweet pancake balls.
_________
Anne Malinoski is a contributing writer and mother of two boys. She would like to acknowledge the Eating and Drinking in San Diego Facebook community for their bakery suggestions.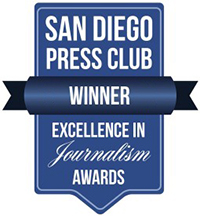 This article won an award from San Diego Press Club! Anne Malinoski received Second Place in the Multicultural category. See all of San Diego Family's awards HERE.
_________