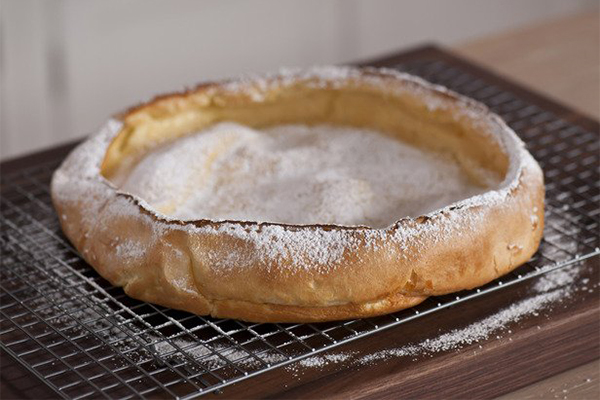 Wondering how to make a Dutch Baby Pancake at home? Food Network chef and local mom, Melissa d'Arabian, shares her recipe. It's her family's favorite dish for any celebration that calls for breakfast in bed.

Yield: 4 servings
Prep & cooking time: 30 mins.
Skill level: Easy

Ingredients
3 tablespoons butter
3 eggs
3/4 cup all-purpose flour
3/4 cup milk, heated 20 to 30 seconds in the microwave
1 tablespoon plus 1 teaspoon sugar
2 teaspoons vanilla extract
Pinch salt
1 pint fresh or frozen blueberries
1 teaspoon sugar
1/2 teaspoon fresh lemon zest
2 tablespoons confectioners' sugar
Preheat the oven to 400 degrees F. Place the butter in a large saute pan and place in the oven to melt. Meanwhile, in a blender, combine the eggs, flour, hot milk, 1 tablespoon sugar, vanilla extract, and pinch of salt, and blend on medium-high speed until uniform. Cook's Note: If mixing by hand, combine the eggs with the milk until the mixture is light yellow and no longer stringy, about 1 minute. Add the flour, sugar, vanilla, and pinch of salt, and whisk vigorously to remove the lumps, about 30 seconds. Carefully, remove the hot pan from the oven. The butter should be melted. Swirl the butter around the pan to coat completely, and then pour the remaining butter into the batter and whisk to blend. Pour the batter into the hot pan and return the pan to the oven. Cook the pancake for 20 to 25 minutes, or until the pancake is puffed in the center, and golden brown along the edges. While the Dutch baby bakes, in a small bowl combine the fresh blueberries, 1 teaspoon sugar, and lemon zest. Stir to coat, and set aside to marinate. Using a spatula, remove the entire Dutch baby from the pan and place on a cooling rack for a few minutes to allow the steam to escape without condensing along the bottom and rendering the pancake soggy. Slice the pancake into wedges on a serving platter or cutting board and sprinkle with the confectioners' sugar through a sieve. Serve with the marinated blueberries.
Find more tasty Mother's Day treats from Melissa d'Arabian on her website:
Ginger Lemon Oatmeal Cookies
Orange Olive Oil Cake
---------------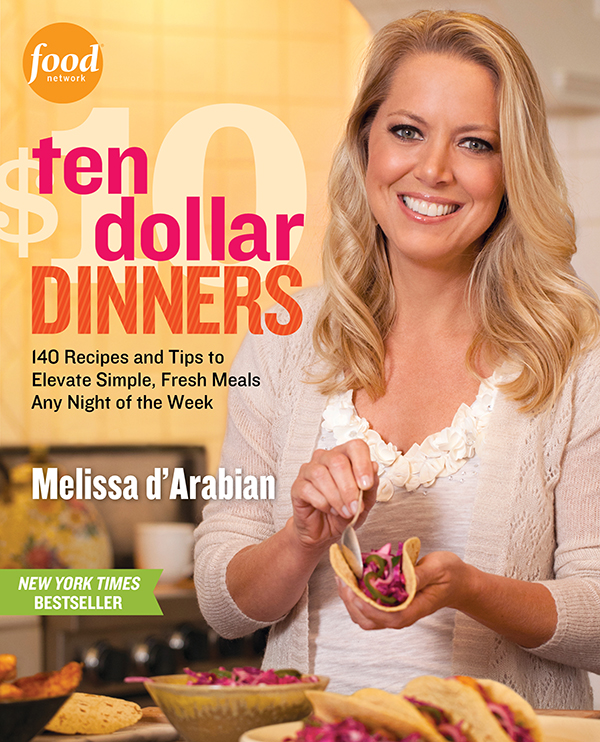 Celebrity chef, television host and author Melissa d'Arabian worked in corporate finance before becoming a stay-at-home mom to four daughters. After winning The Next Food Network Star in 2009, Melissa launched Ten Dollar Dinners—a popular Food Network television show followed by a New York Times best-selling cookbook. Some of her projects include a FoodNetwork.com web series, "The Picky Eaters Project: Melissa's Mealtime Redesign" and serving as a regular judge on Guy's Grocery Games. Melissa lives in Coronado with her family. Stay in touch with her on Facebook, Twitter, and Instagram.