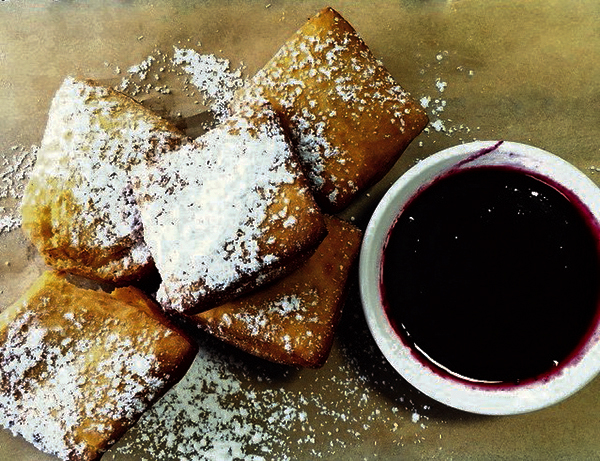 Make delicious beignets to celebrate Mardi Gras or any special occasion! The New-Orleans style fritters are similar to doughnuts (but square, with no hole) and are best served hot and dusted with powdered sugar. This recipe (courtesy of Union Kitchen & Tap in Encinitas) is sure to please a crowd.

Makes about 42 beignets
Ingredients
2 cups water (room temperature)
2 Tbs. dry yeast
2 whole eggs
1/3 cup unsalted butter, melted
1/3 cup evaporated milk
8 cups all-purpose flour
1-1/3 cup sugar
1 tsp. kosher salt

Directions
Bloom dry yeast in the water for about 3 minutes. Add remaining wet ingredients.
Mix all dry ingredients in a separate (large) bowl.
In a mixer, using a dough hook, combine all wet and dry ingredients and mix for approx. 15 mins.
Place dough in a bowl coated with nonstick spray.
Let dough rest/rise overnight.
Using a rolling pin, roll out dough on a floured surface to half an inch thick. Cut into 1x1 inch squares.
Fry dough pieces in a deep fryer at 350 degrees (approx. one minute per side).
Top with powdered sugar and serve with dipping sauce of choice (jam, chocolate sauce, etc.).

Prefer to have beignets made for you? Find them on the brunch menu (with a side of mixed berry jam) at Union Kitchen & Tap.