For some people, messing with traditional s'mores is downright wrong. But if it's the taste of s'mores you crave, you're probably open to venturing outside the box (or in this case, the campfire ring) to try a twist on the classic favorite. Whether you're celebrating the end of school, planning a family campout, or just love being outdoors, these treats will satisfy your family's sweet cravings and leave them shouting, We want S'MORE!

Make traditional s'mores by roasting marshmallows over a fire or barbecue. Have you ever tried making s'mores in the microwave? Yes, ultra lazy, but bonus: super fast (12 seconds max)! If you need step-by-step instructions for either method, find them here.

If you don't have 12 seconds (or a microwave), try spreading marshmallow creme on a graham cracker and simply sprinkling with chocolate chips. Dangerously easy, but unforgettably yummy!
Did you know?
S'mores are so popular, they have their own "holiday":
National S'mores Day is August 10.
Here you'll find baked and grilled s'mores, no-bake s'mores, frozen s'mores, and most importantly, emergency s'mores (scroll to bottom) -- because you never know when you'll need one.

BAKED OR GRILLED S'MORES
Chewy S'mores Cookies from Carlsbad Cravings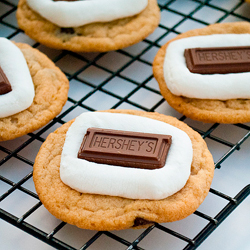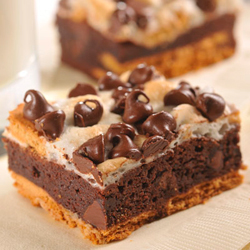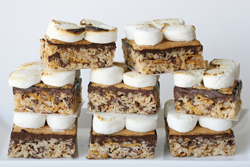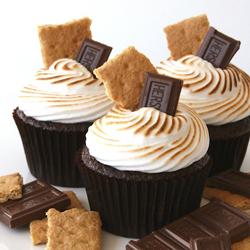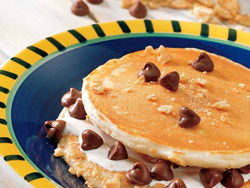 Warm Toasted Marshmallow S'mores Bars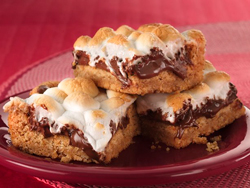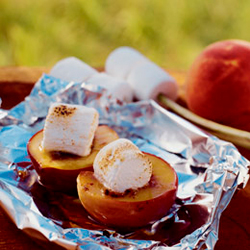 Solar S'mores — made with a pizza box solar oven!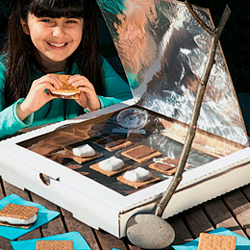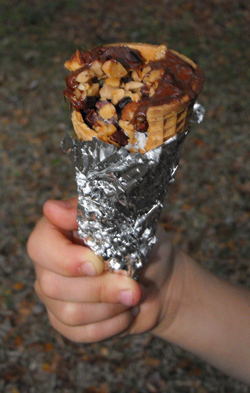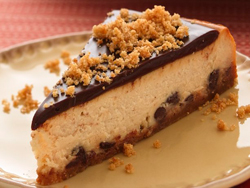 NO-BAKE S'MORES

Creamy S'more Pie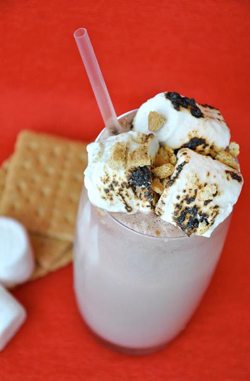 S'mores Pudding Parfait from Mom on Timeout
S'mores Snack Mix from Princess Pinky Girl

FROZEN S'MORES!
Frozen S'mores Pops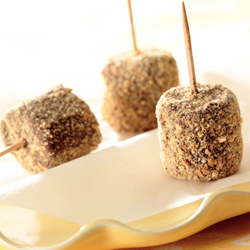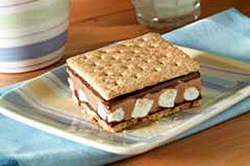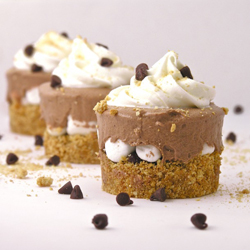 And finally, you never know when the urge to eat s'mores is going to hit, so it's imperative to have an Emergency S'more within reach at all times. Longtime Girl Scout leader (and SDFM editor), Lisa Gipson, makes these with her troop when heading to camp. All that's needed is mini plastic bags (available at craft stores), mini chocolate bars (or Hershey's Kisses), mini marshmallows, and a graham cracker (or two Teddy Grahams). The words on the label say: "Emergency S'more -- Tear open and eat immediately if urgent need arises."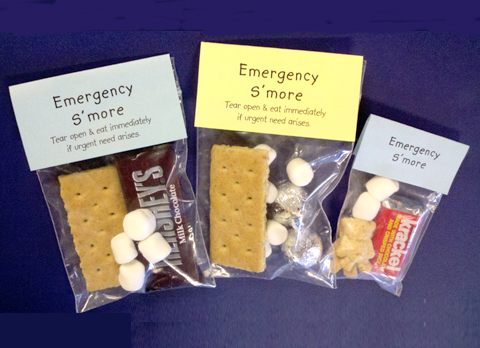 --------------------
Lisa Gipson is the Managing Editor at San Diego Family. She always has an Emergency S'more on hand and looks forward to trying some of these recipes when she eats chocolate (every other month).