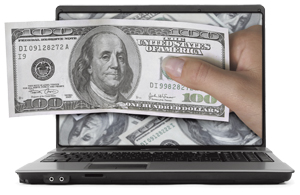 While most of us realize that we will need to save money for our children's college educations, we may need to figure out how to start funding our children's education quite a few years earlier—starting with preschool.
Today's educational journey from birth through graduate school offers many options for schools—public, private, charter, independent, religious, specialty and more—and each carries a different price tag. Here are a few strategies that may help you afford the best education for your child.
Preschool
Tuition at preschools can be steep, and there just aren't as many options for scholarships and financial aid at this level as there are for higher education. Often the best place to look for financial assistance is the school itself, as some offer a limited number of scholarships. There also may be financing and loan options available through the school, or they may be able to direct you to local resources. Contact your school's administrative office for information.
Some families may be eligible for inclusion in subsidized preschool programs. CAPPA (California Alternative Payment Program Association) is a state association of organizations that provides childcare subsidies (including preschool) for families who meet financial need requirements. Contact them at 916-567-6797 or www.cappaonline.com.
Private Schools
Like preschools, private elementary and secondary schools often maintain a limited number of scholarships and financial aid funds. It is best to check in early with the administrators to find out if they have partnerships with any other groups or associations that can offer assistance. The types of financial aid generally available for private schools are need-based financial assistance, merit awards, tuition payment plans and tuition loan programs.
Some schools are members of The National Association of Independent Schools (NAIS), a nonprofit group representing private schools across the country. They offer School and Student Services (SSS) for objective, third-party financial needs assessment. Their customer services can help families with the Parents' Financial Statement (PFS), the document used to determine eligibility for financial assistance.
Contact the SSS Customer Service Center via phone or email (assistance is available in English and Spanish); 800-344-8328, This email address is being protected from spambots. You need JavaScript enabled to view it..
Tutoring
Private tutors and tutoring establishments can be of great help to struggling students. These tutoring services come in a variety of types and prices; a good place to seek recommendations is the counseling center of your school.
A free resource for online homework tutoring for kids and teens is offered through The San Diego County Library system: www.sdcounty.ca.gov/library/index.html.
Military families can get online tutoring help from a professional for free through a program partnering with Tutor.com and funded by the Department of Defense MWR Library Program, Yellow Ribbon Reintegration Program and Navy General Library Program: www.tutor.com/military.
Many public schools also offer free tutoring programs for their students. Contact the administration, counseling center or school district for information and resources.
You can also browse San Diego Family's bi-annual education guides for tutoring services in your area.
College and Beyond
The 529 College Savings Plan
A tax-advantaged investment plan, the 529 is a state-sponsored savings plan that can help families and individuals save for future higher education expenses of a designated beneficiary (usually a child or grandchild). Benefits include tax-deferred growth potential and income tax-free withdrawals for qualified education expenses. The funds can be used at most accredited colleges and universities in the United States and many colleges abroad.
Some plans offer a variety of low-cost investment options, and can be started with an initial investment of $25. For more information on California's 529 plans, visit www.scholarshare.com/faq/index.shtml.
Scholarships
There are many types of scholarships available based on merit, service, needs, sports, talent and more. It's important to do plenty of research not only about getting scholarships but also about those who are offering them and their application requirements. Most high school counseling centers are filled with resource information about national, state, regional and specialty scholarships. Universities and colleges also offer a variety of scholarship opportunities for their students.
The Federal Student Aid Office of the Department of Education is a great resource for information on scholarships, grants, work study, financial aid and tax benefits: 800-433-3243; www.studentaid.ed.gov.
Two vital online resources for scholarship research and information are: www.collegeboard.com/pay and www.Fastweb.com. Also, check out the Totally Teens section of San Diego Family Magazine each month for scholarship news updates.
Grants
Grants are free, state-funded aid available for California high school seniors who meet income, eligibility, GPA and other requirements and who are pursuing undergraduate degree or vocational or career training at a qualifying California institution. Contact the California Student Aid Commission at 888-224-7268 or www.calgrants.org.
The Federal Student Aid Office of the Department of Education has information on Pell Grants, Federal Supplemental Educational Opportunity Grants, TEACH Grants, Military Service Grants and more. 800-433-3243; www.studentaid.ed.gov.
Financial Aid
Any financial aid award begins with filling out the FAFSA (Free Application for Federal Student Aid) administered by The Office of the U.S. Department of Education, which provides grants, loans and work-study funds for college or career school. The department website states: "The application is used to determine the dollar amount you or your family will be expected to contribute towards college. All federal grant and loan awards are determined by the FAFSA, and nearly all colleges use the FAFSA as the basis for their own financial aid awards." www.fafsa.ed.gov.
Loans for Students and Parents
Direct Loans are low-interest loans offered by the Department of Education for college education. Since the loans are issued directly through the government instead of a lender, the interest rates are very low and the repayment terms are generous.
For students, both Direct Subsidized and Unsubsidized Loans are available, based upon financial need. For parents, the Direct PLUS Loans are designed specifically to help parents pay for the education of undergraduate and graduate/professional students. 800-433-3243; www.studentaid.ed.gov.
Private loans for college education are also available through various financial institutions, banks and credit unions; contact lenders for information on fees, interest rates and repayment terms.


-----------------------
Cynthia Winters is a local writer and mother of three.
Published: January 2013