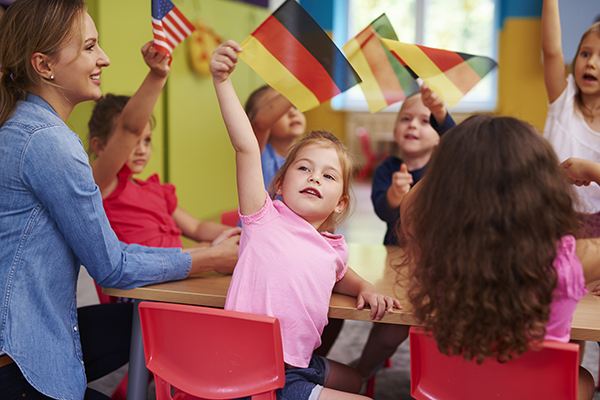 Dear Ms. Lydia,
My husband and I just recently moved to the San Diego area and need to find a preschool for our 3-year-old son. We are overwhelmed with all the choices. There are so many different philosophies, settings and prices! What questions should we ask and what should we look for? Please help.
– Overwhelmed in Clairemont Mesa
Dear Overwhelmed,
Finding the right preschool environment for little ones can be challenging. It's important to do your homework. Take time to think about what type of parent you are and how much of your personal philosophies need to translate to your child's school environment.
Are you a strict parent who has clear rules, expectations and boundaries? Do you tend to be more relaxed in your parenting and you'd like your child to explore and problem-solve on her own?
Preschools have a wide range of philosophies: Montessori, play-based, HighScope, Reggio Emilia and more. Identify priorities and then schedule tours with a variety of schools in your price range. Clarify if tours are in-person or virtual. Most parents will know by walking into a school whether it's a fit, so if tours are virtual, you'll need to ask questions that help identify environment. In addition to common questions, be sure to ask:
What is the school's teacher turnover rate? Teachers who are happy with their job are better teachers with the children.
Are volunteer hours required or encouraged?
How often does tuition increase?
What's the staff-to-child ratio? Don't just take the director's word for it; Take a minute to count how many kids and teachers are in the classrooms.
What are the school's emergency plans? California schools should have an earthquake evacuation plan, require earthquake kits and do earthquake drills with the kids.
Things to do during or after a tour:
Listen for "happy noises." Can you hear children playing and having a good time?
Look for a clean environment, but not too clean. Kids need to be able to get dirty and have fun.
Look for teachers who spend time and interact with the children; not keep busy while kids entertain themselves.
Check with Community Care Licensing to see if there are any complaints. The school's complaint record is public and will provide good insight. www.cdss.ca.gov/inforesources/community-care-licensing
My most important piece of advice—ask for parent recommendations. The school should be able to provide phone numbers or email addresses of 2–3 parents whose children attend the school. These parents can provide valuable perspectives about the school, so be sure to reach out to them. Also ask friends and other local parents for recommendations. Getting first-hand information from parents is key in helping you feel comfortable about where to enroll your child. I wish you all the best in your search!
Sincerely,
Ms. Lydia
Lydia Smith has a degree in Developmental Psychology and was a preschool director/owner/teacher for 25 years. She is a mother of two adult sons.
Do you have a question for Ms. Lydia about your child who is between the ages of 2–6? Email it to This email address is being protected from spambots. You need JavaScript enabled to view it. for possible inclusion in the next issue of Family Magazine. Please put "Ask Ms. Lydia" in the subject line and be sure to include your name, ages of children and the area of San Diego County you live in.
______________