Capture insects with ease using this simple DIY bug vacuum kids can make at home.


Scientists capture bugs for study using a mouth-powered vacuum, called an aspirator or a pooter. Swallowing specimens isn't good science, so this device is specially designed so bugs are sucked into the chamber, not into your mouth! Make your own version using a mason jar. Gather ants (or other small insects) and observe them in action.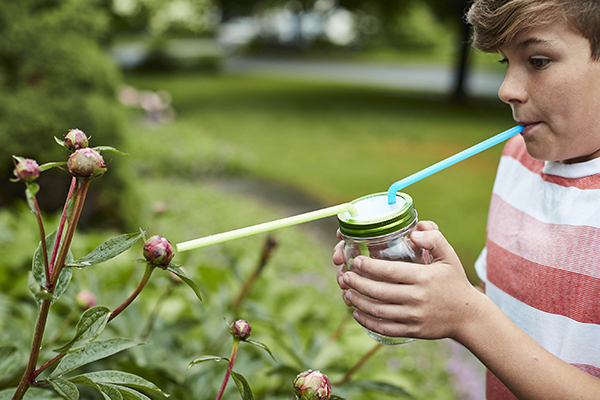 Photo credit: Carl Tremblay

Materials
Pint-size mason jar with two-piece lid
Milk or juice carton (paperboard)
Hole punch
2 bendy straws
Tape
Gauze pad
Instructions
Open the milk carton along the seams and flatten it out. Use the inner lid of the mason jar as a template to trace a circle on the carton. Cut out the circle and punch two holes in the center about an inch apart.
Carefully slide the short ends of the bendy straws into the holes. Tape a piece of gauze pad around the end of one straw to prevent any bugs from getting sucked up.
Set the lid on the jar and fasten it in place with the ring.
To use your pooter, place the tip of the straw without the gauze near a bug. Put your mouth on the straw with the gauze, and gently suck in. The bug should travel up the straw and land unharmed at the bottom of the jar.
Take It Further
Capture some ants in the bug vacuum, then use a magnifying glass to observe them up close. Open the jar and feed them a few drops of sugary water or corn syrup, or try giving them some birdseed. Ants live in colonies headed by a queen ant, and they can't last long on their own. When you are done observing, release the ants where you found them. (Note: Some ants bite, so be careful.)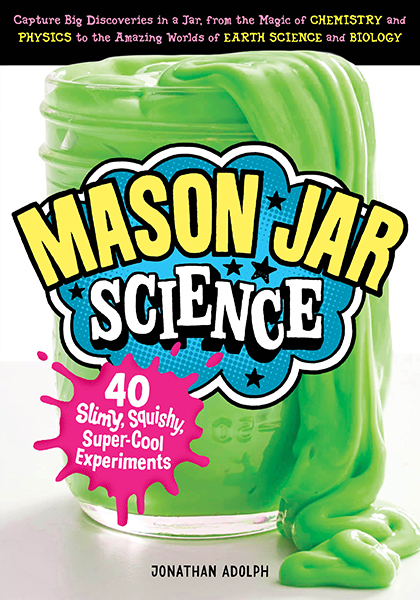 Excerpted from Mason Jar Science by Jonathan Adolph, photography by Carl Tremblay; used with permission from Storey Publishing.
_________________