Whether you're celebrating Star Wars Day (May 4) or having a Star Wars-themed birthday party, here are great ideas to transport family and friends to a galaxy far, far away. May the "fourth" be with you!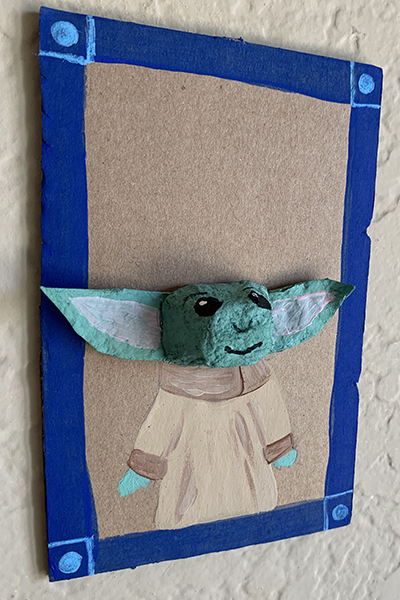 Make a Baby Yoda portrait using paint and an egg carton. Find instructions from our award-winning art contributor, Alyssa Navapanich, at www.sandiegofamily.com/for-the-kids/crafts-for-kids/star-wars-arts-and-crafts.
Photo credit: Alyssa Navapanich.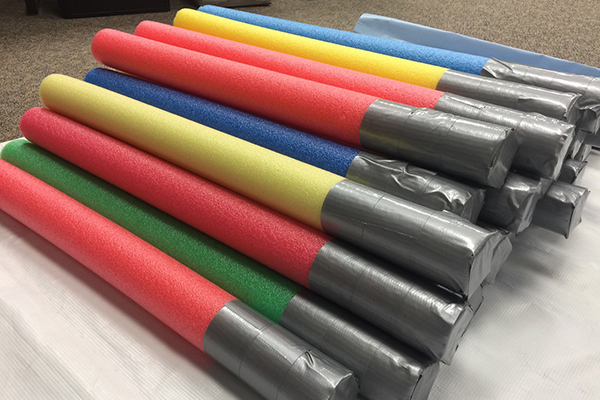 Construct "lightsabers" from pool noodles. Find easy-to-follow directions at www.sandiegofamily.com/for-the-kids/crafts-for-kids/pool-noodle-light-saber-craft.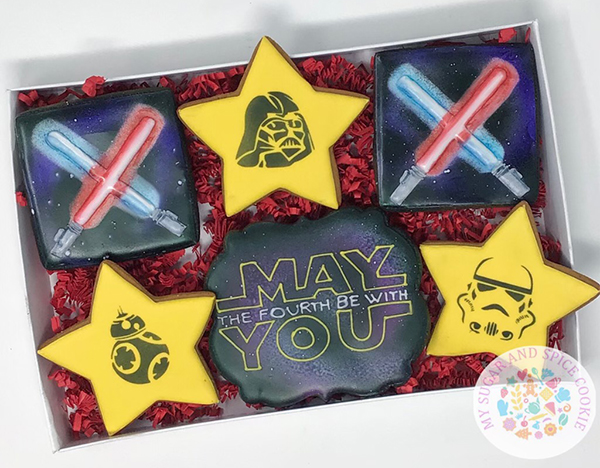 Order Star Wars-themed cookies from local mom and baker, Dina at My Sugar and Spice Cookie in Carmel Mountain Ranch. Follow her on Facebook or Instagram @MySugarAndSpiceCookie for more info and to place your preorders.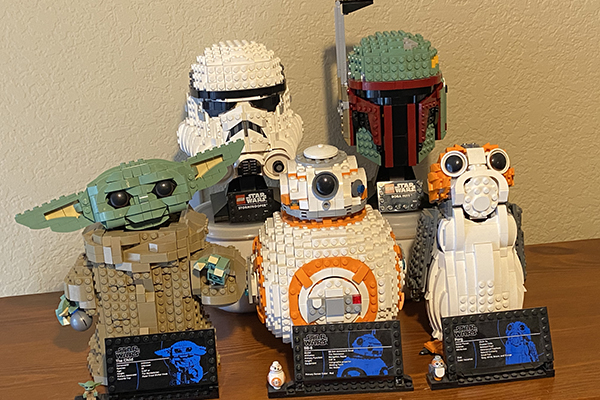 Place pre-built Star Wars LEGO masterpieces around the house to create a festive atmosphere.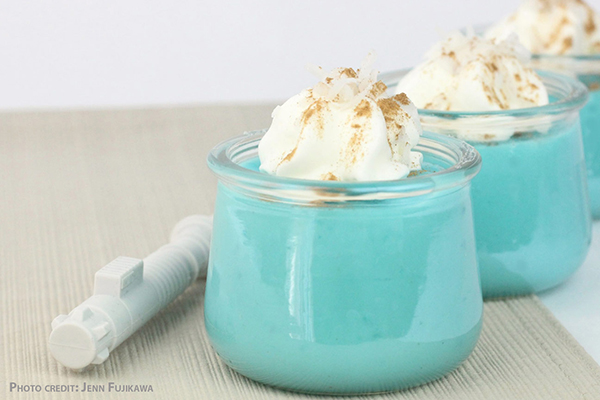 Star Wars fanatics already know the drink of choice on Tatooine is blue bantha milk. But have you ever heard of blue milk pudding? The kids will be thrilled to indulge in this festive treat. Learn how at www.starwars.com/news/blue-milk-pudding-recipe.
The Library Awakens: A Star Wars Day Celebration. Celebrate Star Wars Day with San Diego Public Library! From craft kits and online virtual events to movie streamings and storytime videos, the library has something for every Star Wars fan. Sign up for upcoming events on the SDPL Events Calendar and, come May 4th, hop onto the Virtual Hub to tune in! www.sandiegolibrary.org www.facebook.com/events/792843331662195
Wrap up your "May the Fourth Be with You" celebration by playing a Star Wars version of a classic board game or doing a themed puzzle. Then, get cozy on the couch and watch your favorite Star Wars movie or episode of the Mandalorian TV series. Get more ideas for mealtime fun, decorating, backyard games and more in the article "Ways to Celebrate May the Fourth Be with You" by Cherie Gough at www.sandiegofamily.com/things-to-do/seasonal-happenings/may-the-fourth-be-with-you.
Don't forget to engage in Star Wars fun with products like these!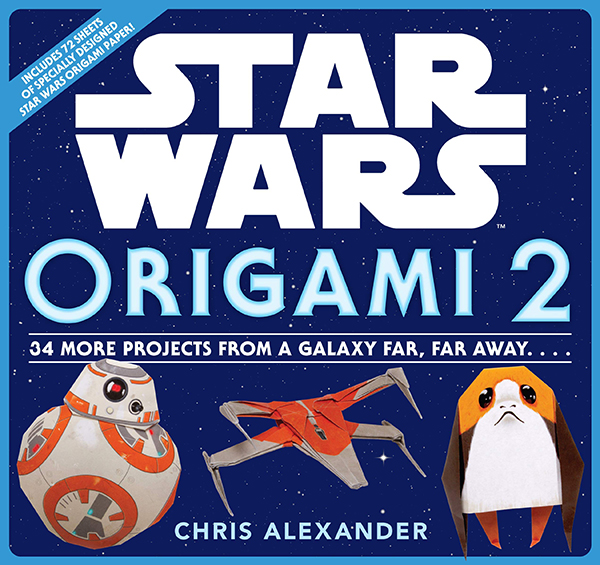 Star Wars origami books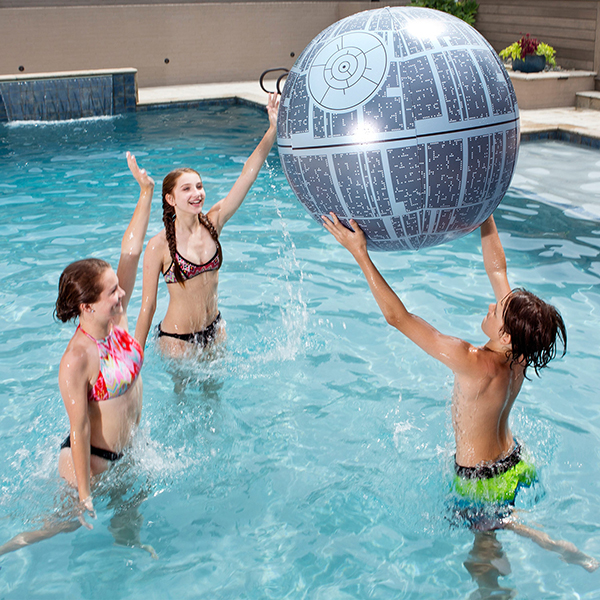 The oversized Death Star XXL Inflatable Ball measures a full 31" across, providing lots of fun in the backyard or at the pool. It even lights up, for nighttime adventures.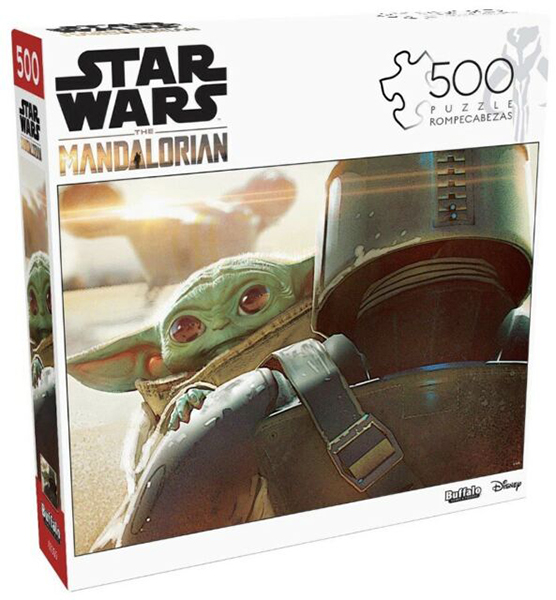 Star Wars: The Mandalorian - The Child (Baby Yoda) 500-Piece Puzzle
Find more fun ways to celebrate "May the Fourth Be with You" at www.starwars.com/star-wars-day.
_______________