Whether you're celebrating Star Wars Day (May 4) or having a Star Wars-themed birthday party, here are great ideas to transport family and friends to a galaxy far, far away. May the "fourth" be with you!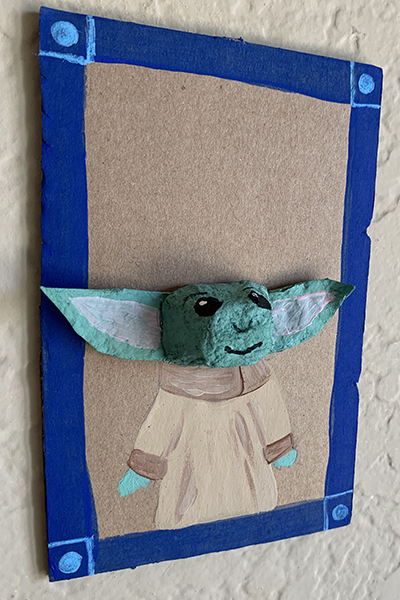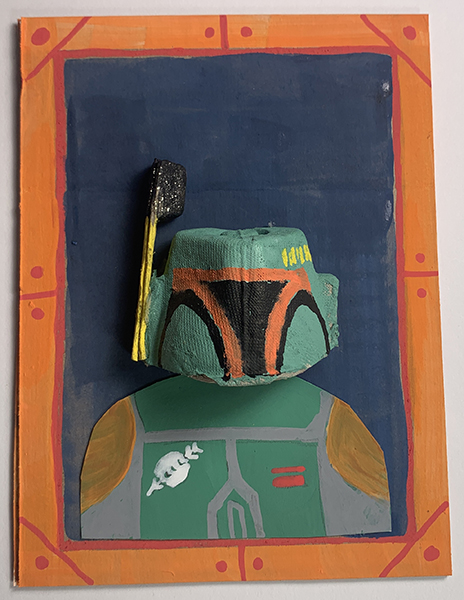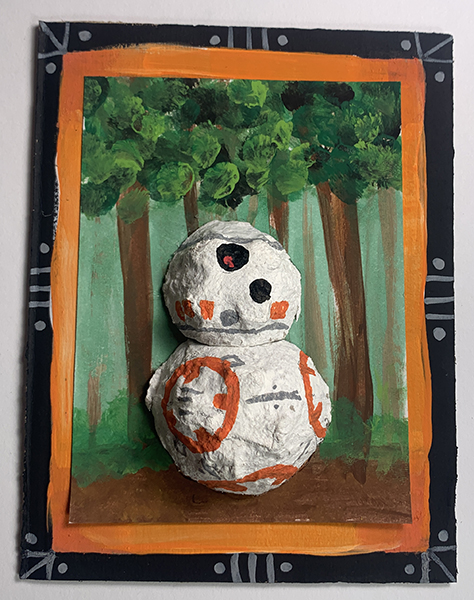 Craft Baby Yoda, Boba Fett or BB-8 three-dimensional portraits using paint and egg cartons. Find instructions from our award-winning art contributor, Art with Alyssa, at www.sandiegofamily.com/for-the-kids/crafts-for-kids/star-wars-arts-and-crafts.
Photo credit: Alyssa Navapanich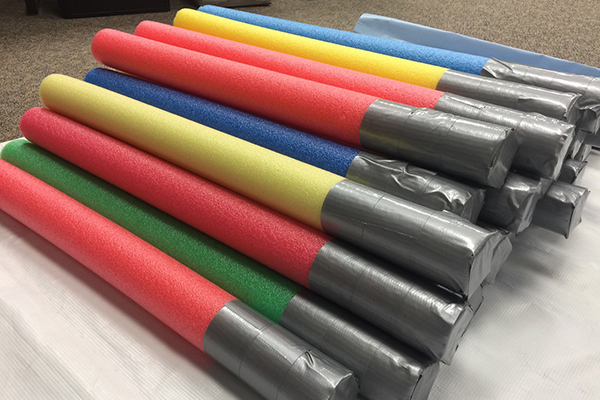 Construct "lightsabers" from pool noodles. Find easy-to-follow directions at www.sandiegofamily.com/for-the-kids/crafts-for-kids/pool-noodle-light-saber-craft.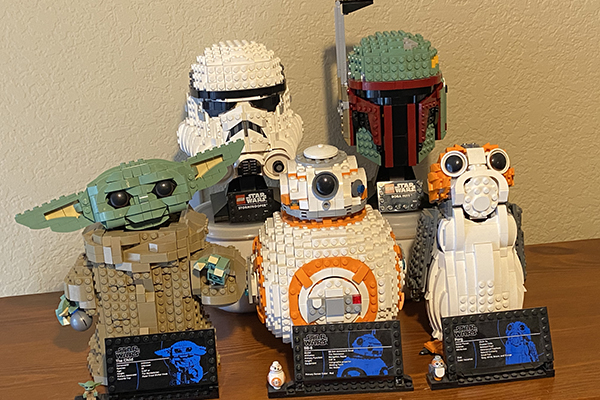 Place pre-built Star Wars LEGO masterpieces around the house to create a festive atmosphere.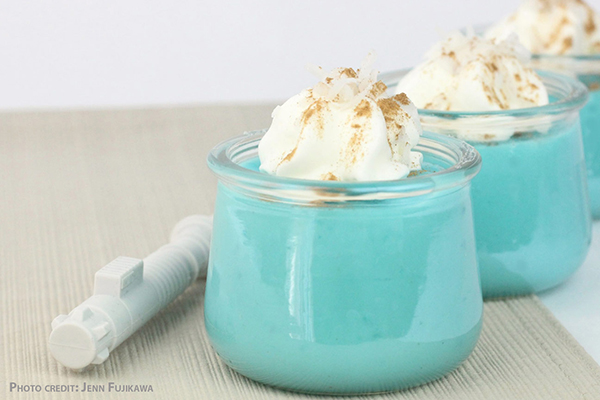 Make BLUE MILK PUDDING
Star Wars fanatics already know the drink of choice on Tatooine is blue bantha milk. But have you ever heard of blue milk pudding? The kids will be thrilled to indulge in this festive treat. Learn how at www.starwars.com/news/blue-milk-pudding-recipe.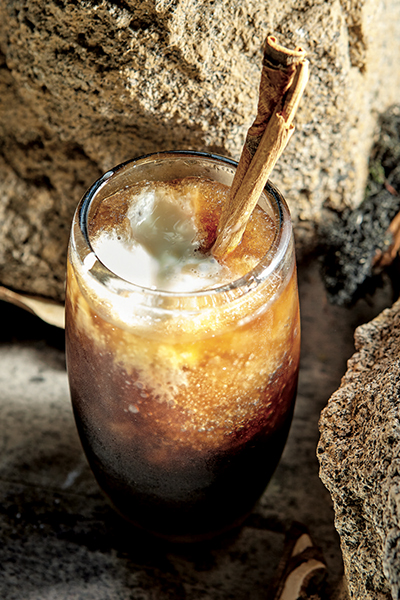 Make SARJENN SNOWCAPS
This cold concoction is inspired by an icy astronomical object by the name of Sarjenn Prime. The drink mixes a sweet, slushy syrup with a swirl of cream for a chilly treat. Add a stick of wroshyr bark if you want a bit of extra flair!
Prep time: 15 mins., plus overnight to freeze
Yield: 2 Servings
Ingredients
Two 12-ounce cans cola
2 tablespoons sweetened condensed milk
2 cinnamon sticks, for garnish
Directions
Pour one can of cola into an ice cube tray and place in the freezer overnight.
Add cola ice cubes into the base of a blender. Pour in the second can of cola and blend until slushy.
Pour into two glasses. Top with condensed milk. Garnish with cinnamon sticks to serve.
This recipe is from Star Wars: The Life Day Cookbook; learn more at https://bit.ly/3Oq8JJe. ©Insight Editions; © & TM 2022 LUCASFILM LTD. Used under authorization.
Wrap up your "May the Fourth Be with You" celebration by playing a Star Wars version of a classic board game or doing a themed puzzle. Then, get cozy on the couch and watch your favorite Star Wars movie or episode of the Mandalorian TV series. Get more ideas for mealtime fun, decorating, backyard games and more in the article "Ways to Celebrate May the Fourth Be with You" by Cherie Gough at www.sandiegofamily.com/things-to-do/seasonal-happenings/may-the-fourth-be-with-you.
Don't forget to engage in Star Wars fun with products like these!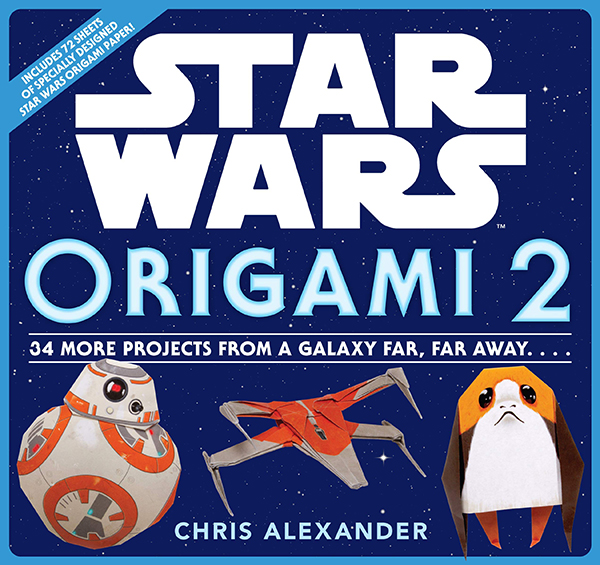 Star Wars origami books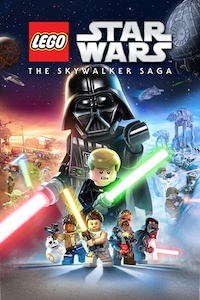 LEGO Star Wars: The Skywalker Saga Video Game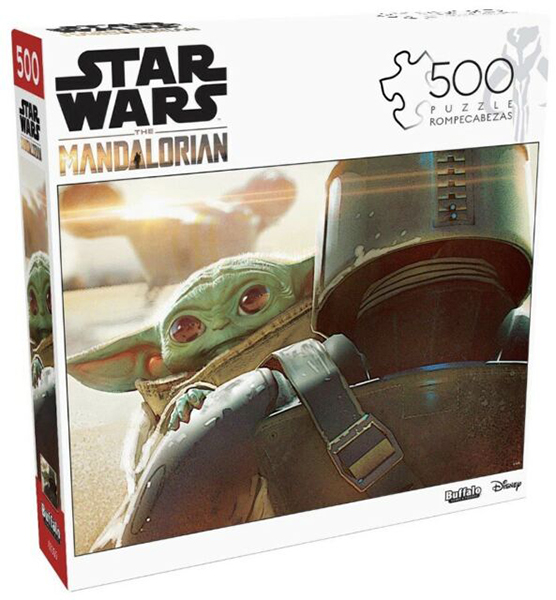 Star Wars: The Mandalorian - The Child (Baby Yoda) 500-Piece Puzzle
Find more fun ways to celebrate "May the Fourth Be with You" at www.starwars.com/star-wars-day.
_______________