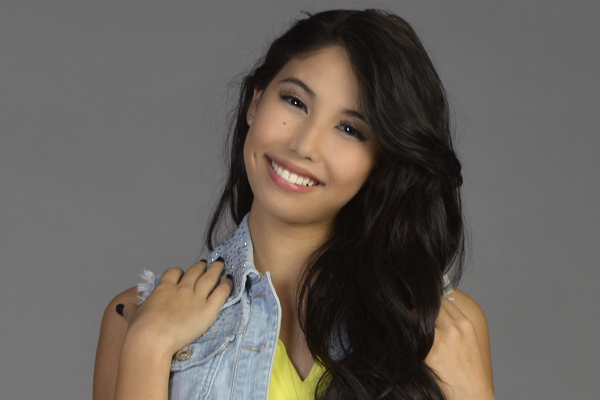 After twelve years and 24 albums for kids sung by kids, who hasn't heard of Kidz Bop? Remaking the latest hits in pop music for ages 5–12, it's fun and energetic. As its 24th album debuts in the Top 3 on the Billboard music chart, this one-of-a-kind pop music brand has taken their show on the road with our very own Charisma Kain of Chula Vista along for the ride.
Charisma set her sights on performing at a very young age, and now at 14, she's living her dream recording, shooting videos and touring throughout the United States with Kidz Bop.
"On stage is my favorite place to be," says Charisma. "Even when I was little, I was never one of those kids to be shy. I was always out there singing."
She excitedly recalls filming her first Kidz Bop commercial, when an entire mall closed down just for them.
"The first commercial was just based on me," she says. "It was really an amazing experience. When I got home I said, 'is this real?' I knew I couldn't stop performing and being in this industry."
Charisma's name perfectly exemplifies her personality. Outgoing, confident and friendly, she is a natural entertainer. A self-professed shopping enthusiast, she's also a stylish trendsetter who is eager to show off her latest find. The best part is, she's just as eager to pass out compliments and encouragement to other aspiring young singers.
"If you keep on trying and keep striving and keep practicing, success will come to you," says Charisma.
Early on Charisma recognized the humility of one of her favorite performers, Michael Jackson, and it's something that she embraces herself as an entertainer.
"It's not about fame and being out there," she says. "It's about success for me. I think fame and success are two different things."
Charisma understands clearly that girls can become famous for all the wrong reasons, and she hopes females attain fame from true success and not the other way around. Unfortunately, in this day of intense social media, girls are scrutinized regardless.
"People are naturally judgmental," Charisma explains. "People always have something to say about what you do. I just let rude comments fly over my head. Doing what I love is what matters. I have my family who are great supporters."
Charisma's mom, Anita McKorn, travels with her daughter wherever she goes, doing the bookkeeping for the family's small construction business and helping Charisma with her independent schoolwork. Dad, John McKorn, runs the business and otherwise holds down the fort.
Anita's biggest advice for parents with child performers is to do plenty of research. In other words, avoid the scams.
"Find a reputable agent for your child," she says. "The biggest thing to know is that you don't have to pay for talent agents or managers. Don't ever pay anything up front. Agents and managers get paid when they send your child on auditions and your child gets a job."
Charisma received her first paycheck for acting when she was 6 years old and remembers thinking how great it was to earn money doing what she loved to do.
Now, she says, "I save some of it. And I use some of it to go shopping!"
Kidz Bop is definitely a winning gig. Currently her income supports her career endeavors. Because she spends so much time in the city, she splits an apartment in Los Angeles with another young singer.
Charisma and her fellow performers have become one big happy Kidz Bop family.
"I don't even feel like they are my friends," Charisma says. "I feel like they are my brothers and sisters."
It's wonderful to know that in such a competitive industry that there are young people who are rooting for one another and sharing advice.
"Stay humble," Charisma reminds those dreaming of becoming singers or actors. "Keep yourself grounded and just never give up."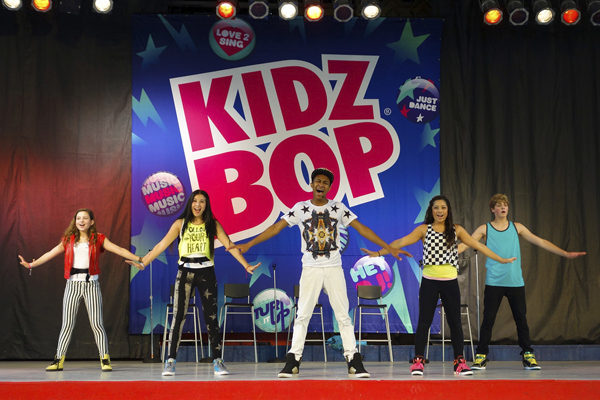 ---
Kidz Bop
Check out Kidz Bop online for music, videos, contests and much more, or to purchase "Kidz Bop 24" featuring "kid-friendly" versions of all the latest hits!
---
----------------------
Laura Pardo writes from the San Diego neighborhood of South Park.
Published: September 2013