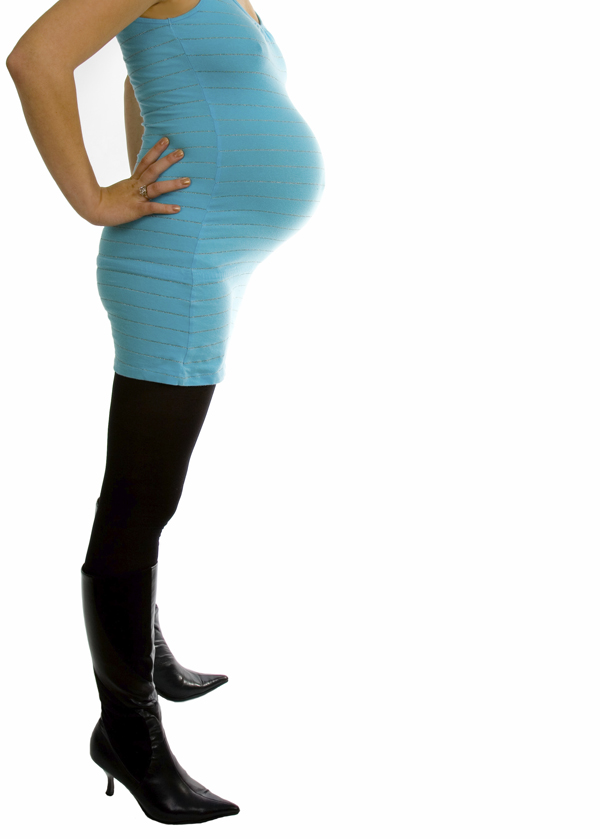 Sky-high heels aren't the first thing we usually think of when it comes to maternity attire, but in Hollywood, celebrities are choosing fashion over comfort—and perhaps even safety—so that they don't have to give up their Jimmy Choos.
"The comfort of high heels is questionable under any circumstances, but when you're pregnant the question of health and safety become important factors," says Dr. Ezriel Kornel, a principal surgeon at Brain & Spine Surgeons of New York and assistant clinical professor at the Cornell University School of Medicine. "Some studies show that high heels can flatten the back and by making the center of gravity higher in the body. As a result, it puts more stress on the lower back which can lead to earlier deterioration of the discs."
The arguments against heels during pregnancy usually amount to (1) you're more likely to fall and harm two people instead of one, (2) heels put undue pressure on your lower back, leading to lower-back pain, and (3) feet can change up to two sizes during pregnancy, which means having to buy all new shoes unless you plan to really suffer by stuffing your swollen toes into pointy pumps.
Dr. Kornel adds, "If high-heels do result in back aches related to changes in the center of gravity, this would be amplified in the third trimester of pregnancy because of the postural adjustments that need to be made to compensate for the excess forward weight. Of course, additional weight always adds stress to the joints and discs of the lower back as well as all the joints in the legs and feet."

Published: May 2013