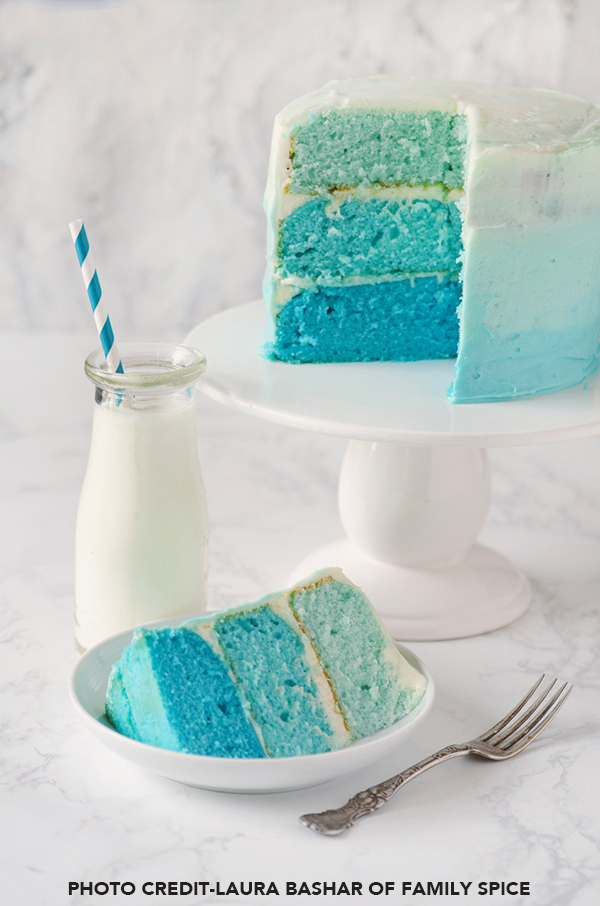 Expecting a baby? Gender reveals are a popular and exciting way to announce to loved ones if you're having a boy or girl. Here are 19 unique gender reveal ideas that wow family and friends.
Tell Baby's Siblings First
Fill a black balloon with colored confetti and have the kids pop the balloon to reveal contents.
Fill a piñata with appropriately colored candy. Depending on the age of the kids, use a traditional stick to break it or buy a pull-string design to open the bottom.
Do a simple science experiment with pH. Buy a universal indicator to change water color from clear to blue or pink by either adding ammonia or vinegar.
Make white playdough and add a few drops of food coloring inside. When the kids start to play with it, the gender will be revealed.
Action-Packed
Many Etsy retailers offer pink or blue powder-filled balls. Have the dad-to-be hit, throw or kick the ball, which opens on impact.
Consider cannon poppers, which blast out colored confetti — and create great photo ops!
Dress mom and dad in white clothes and have them shoot each other with water guns filled with water and food coloring.
Foodie Reveals
Look for confetti-filled push pops online and give them to everyone for "dessert."
Did you know that blue chai tea changes to pink when you add lemon juice? It's a great idea for the family that is finally having a girl after several boys.
Purchase gender reveal cups that change colors when liquid is poured inside. Have dad fill mom's cup while everyone watches.
Bake a cake with gender reveal cake pulls (available online) and tie to different color ribbons. Be sure that all the ribbons offer the same gender charm.
A More Formal Affair
Fill the parents' champagne glasses and drop in a color fizzer (available online) to reveal baby's gender.
Rent a bubble machine and add food coloring to the bubbles for a magical display of color choice.
For a slow and subtle reveal, pour food coloring in the water of several opaque vases filled with white mums. Place them on the table(s) right before food is served. During the meal, the flowers will change colors.
Another slow and subtle reveal: Light a gender reveal candle, which is white on the outside. As it melts, it reveals pink or blue wax inside.
Across the Miles and During Quarantine
Use FaceTime or Skype to show parents-to-be chewing pink and blue bubble gum. As they both blow a bubble, pop the wrong color.
Send a package with two latex balloons – pink and blue (or whatever two colors you choose to represent boy or girl). Put a small hole in the balloon that is the wrong color so it can't be blown up. Ask grandparents to try and blow up the balloons.
Send a baby onesie in chosen color with an iron-on image reading "See you soon" or "Better luck next time."
Order a pizza to be delivered to grandparents while you are on the phone. Have the pizza reveal the word "girl" or "boy" in pepperoni.
_________
Pam Molnar is a writer and mom of three. She loves to plan parties as much as guests enjoying attending. Follow her at Pam's Party Printables for more party ideas. Photo credit-Laura Bashar of Family Spice
_________
Photo credit: Laura Bashar of Family Spice