Totally Teens
San Diego teens! Here you'll find contests, events, scholarship information, volunteer opportunities and resources for tweens and teens in San Diego County. Come back every month for new events and information.
» Parents of teens! Find great articles and resources to help your parenting journey in our Just For You: Teens section.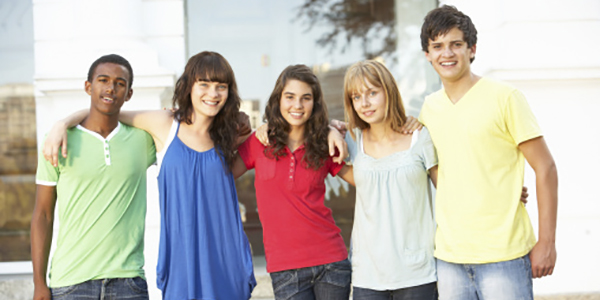 ---
SCHOLARSHIPS
Tobacco-Free Life Academic Scholarship. Tobacco-Free Life awards $2,000 in scholarships each quarter to students, ages 14 & up, who are committed to creating a tobacco-free world. To apply, simply submit a well-researched and evidence-based paper that offers advice to tobacco users. Winners will be chosen based on the content, style and originality of their essays. For essay requirements and scholarship rules, visit www.tobaccofreelife.org/scholarship. Deadline: Oct. 31, 11 pm (PST).

---
EVENTS/CLASSES

Body Rock Junior. Watch an amazing lineup as international crews from Canada, Japan and Russia join this annual youth team dance competition. June 24, 6 pm. $22-$25. Center for the Arts, Escondido, 340 N. Escondido Blvd. www.artcenter.org.
"Fantastic Beasts and Where to Find Them." Spend a magical evening as you attend a free outdoor screening of this flick at Mount San Miguel Park. July 1; starts at dusk. 2335 Paseo Veracruz, Chula Vista. www.summermoviesinthepark.com.

Saturday Science Club for Girls: Video Game Design. Check out the Fleet's latest exhibition, Game Masters, and complete a scavenger hunt with an OzoBot you'll program yourself. July 8, noon-2 pm. $15. For grades 5-8. Call to pre-register. Fleet Science Center, Balboa Park. www.fleetscience.org; 619-238-1233, ext. 806.

Mira Mesa Teen Nites. Enjoy fun programs every Friday, July 7-Aug. 25, 5:30-8:30 pm. Free. For ages 12 -17. Mira Mesa Community Park, 8575 New Salem St. www.miramesatowncouncil.org/mira-mesa-teen-nites.
Programming for Kids. SPARK Programming is teaming up with ServiceNow to bring the fun of programming to kids! This introductory class will build a working version of an 8-bit arcade game.The event will be held at the San Diego ServiceNow campus and is free. Parents or guardians are required to come and also learn how to program for students age 8 to 17. Please bring your laptops (must have a Flash-enabled browser). Seating is limited so sign up early to reserve your spot. July 8, 9-11 am. 4810 Eastgate Mall, San Diego. www.eventbrite.com/e/spark-programming-for-kids-at-servicenow-tickets-35323927819.

End your Evening on a High Note with "La La Land." Watch this film about a jazz pianist who falls in love with an aspiring actress in Los Angeles. Enjoy games and music before the screening. July 28, 6-10:30 pm. Free. Heritage County Park, 2454 Heritage Park Row, San Diego. www.summermoviesinthepark.com.

---
VOLUNTEER!
Volunteers Needed for the Junior Adaptive Sports Camp. Lend a hand at this camp to be held at San Diego Miramar College and North Crown Point Shores from July 24-29. Volunteer opportunities include equipment registration and check-in, coaching, food service, equipment set-up and breakdown, general operations and more. For details, go to www.asrasportscamp.org/reg_vol.html.

City of Poway's Teen Volunteer Program. Assist the Community Services staff in planning, organizing and facilitating various recreation activities for the City of Poway and surrounding communities. Volunteer duties may include games and sports, arts and crafts, music, outdoor activities and more. Must be at least 14 years old. For details and to apply, email teenvolunteers@poway.org or go to http://ca-poway.civicplus.com/536/Volunteer-Opportunities-for-Teens.
---
TALENTED TEEN WRITERS WANTED!
Do you have a story to tell? Do you have an opinion on a current issue? We're looking for writers, ages 13-18, to be published as guest columnists for our Teen Life column. Essay must be no more than 800 words. Submit articles via email as a text document to editor@sandiegofamily.com. For guidelines, visit our "Teen Life & Youth Voices" page.

---
Help Spread the Word! Email information about events, contests, scholarships and volunteer opportunities for teens to jenny@SanDiegoFamily.com. Include brief description, date, time, address, cost, contact number and website. Submission does not guarantee publication. Deadline for the August issue: July 1.
---
» Visit our summer camp section to read Teens Wanted: Counselors in Training, a list of great summer camp volunteer opportunities for San Diego teens.

» To find more volunteer opportunities, visit our Donations, Volunteers, and Local Fundraisers page.
---
Updated: June 2017