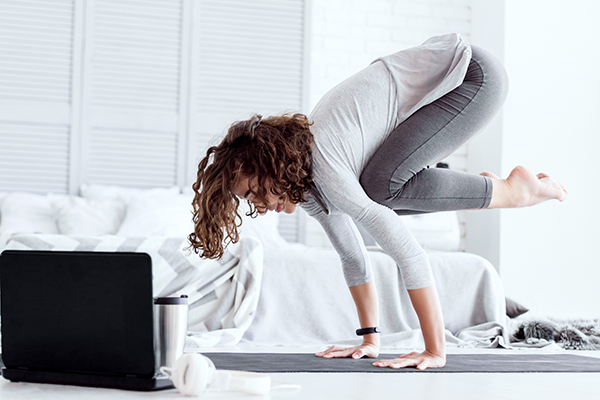 Many kids are going stir crazy as families across the country continue to social distance —and teens are no exception. Most of my clients are teen girls, so I reached out to them for suggestions on how to spend this time at home. Here are 20 creative ideas for teens:
Workout
Set a goal. Master a new yoga pose, improve your mile time or try a new online workout. The YMCA of San Diego County is currently offering free virtual memberships which includes free online workouts and a fitness tracker.
Read
Create a list of books or poetry to read while staying in.
Write
Poems, short stories, or personal accounts of this unique time.
Watch Makeup and Hair Tutorials
Learn new creative ways to do your makeup and hair.
Schedule Virtual Coffee Dates with Friends
Group videos chats are a great way to stay connected!
Create New Playlists
Choose your favorite tunes for studying, working out, running, or relaxing.
Get Organized
Clean out your desk, closet, or bathroom. Check out sites like Poshmark or ThredUp to sell slightly used clothing and accessories.
Create a Photo Wall or Collage
Sort through old pics and get creative.
Design a Vision Board
Gather magazines or printed images and craft a vision of your idea future. Check out this YouTube VIDEO that explains the process and benefits.
Make a Movie
Take your favorite video clips and use a platform like iMovie or WeVideo to create a personalized movie.
Cook or Bake
Try a new recipe, watch an online cooking or baking class, or get creative and come up with your own recipes.
Study
Use the extra time to prep for AP, SAT or ACT tests.
Check Out a MasterClass
Choose from over 80 classes on topics ranging from fashion to food (with paid membership). www.masterclass.com/
Take a Virtual Vacation
Choose a place to visit online. Learn about their food, culture, history and top tourist destinations.
Focus on Self-Care
Create your own home spa experience. Do your own mani, pedi and face mask, or enjoy a bubble bath.
Make a Beauty Product
Use natural ingredients to create a DIY face mask or body scrub.
Take Online Personality Quizzes
My favorites are the Enneagram and Via Strengths Finder. For younger teens, check reviews and make sure parents are OK with this first.
Research Colleges
For older teens, this is a great time to gather information and plan for the future. Two great resources are the Princeton Review and Common App websites.
Practice Yoga
We all need it now! There are so many free online yoga classes. A couple of my favorites are Yoga with Adriene and Floating Yoga School.
Tutor Younger Students
Older teens and college students can offer online tutoring to elementary school students.
________
Erica Rood, M.A. Ed. is the founder of Inspire Balance Coaching for Parents, Teens, and Young Adults. Her personalized coaching programs support teens and young women in building confidence, achieving goals, and gaining a sense of purpose and direction. Her parent coaching programs provide practical solutions to the unique challenges of parenting teens. Learn more at http://inspirebalance.com.

________