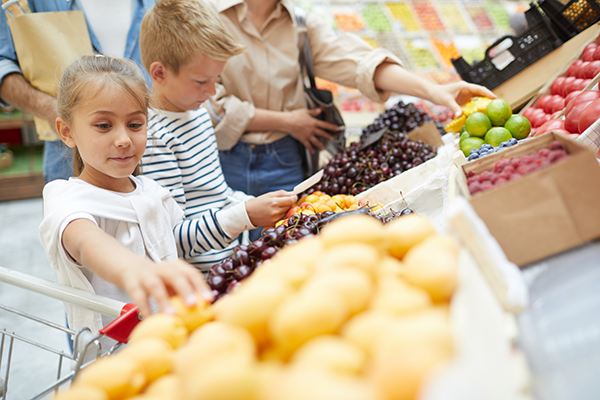 As we approach the busy holiday season, let's remember those who are struggling with hunger. Consider expressing gratitude this Thanksgiving (or any time of the year) by volunteering with your family. Here are unique opportunities to get involved and support families experiencing food insecurity. Volunteer if you're able; the life lessons for children are endless—and it feels good to give back.
Share Your Passion for Cooking
If cooking fills you with joy, Lasagna Love offers the fulfilling experience of making lasagna for a neighbor experiencing hard times. "Lasagna Love is the most heartwarming project that I've ever been a part of," says Regional Leader Freddi Pakier. The organization feeds hundreds of San Diegans each week with home-cooked meals.
Volunteer chefs sign up online, choose the frequency they'd like to provide a meal (minimum once/month), preferred driving distance, and if they're able to accommodate special dietary needs. Leaders connect volunteers with families and then arrange contactless delivery at a mutually agreed upon time. Volunteers deliver a hot dish ready to eat or one to reheat. www.lasagnalove.org
Volunteer Outdoors
Spend a Saturday in a North County backyard or small farm picking citrus from overloaded trees. Fruit is donated weekly to 26 local nonprofits for distribution to the community. ProduceGood recovers fresh produce from various sources (backyards, orchards, farmers markets), diverts it from landfills, and moves the produce to where it's needed most.
There are many ways to help:
Donate fruit from your own tree(s). Register online to have a bumper crop of unused fruit picked by volunteers.
Volunteer to pick fruit. All ages welcome. See calendar online to sign up.
Donate. $10 provides 38 servings.
To get involved, visit www.producegood.org.
Support Food Justice
Founded in 2020, nonprofit I Love to Glean stocks the South County Food Hub and delivers nutritious meals to neighbors who disproportionately lack access to healthy foods. In the kitchen, volunteers package meals twice a week that are crafted using all parts of fish and imperfect produce that would otherwise go to waste. Other volunteer opportunities include packing food boxes in the warehouse and distributing boxes at events throughout the county. Volunteers ages 5-17 must be accompanied by a parent.
Donations, including wish list items, are welcome and will be used to help the organization expand and work at full capacity. www.ilovetoglean.org
Work Behind the Scenes
Most large food pantries don't set aside and stock specialty foods for people with food allergies. Porchlight Community Services in Kearny Mesa allows clients to book appointments to "shop" for food based on dietary needs. Founded in 2016 by a single mom, this organization rescues imperfect groceries and excess prepared meals, many of them vegan and gluten-free. Their clients (more than 3,500 families) include senior citizens, foster families, and those who are immunocompromised.
Volunteers help organize and restock shelves, pick up excess food from local businesses, and assist remotely with clerical duties. www.porchlightcommunity.org
Share Your Garden's Bounty
Newly established nonprofit Produce for the People allows home gardeners in Rolando and North Park to drop excess produce and pantry items curbside anytime. The program donates 25–100 pounds of produce to We All We Got SD in City Heights for weekly distribution to vulnerable neighbors in need. Their mission is to promote health equity to those experiencing disproportionate poverty and lacking access to fresh foods. To donate, message founder Britany Rodarte on Instagram @dietitian.cooks for drop off locations.
Get Your Hands Dirty
Solutions for Change in Vista works to break the cycle of homelessness using a holistic approach. One unique way to get involved is by volunteering at the aquaponics farm that raises fresh produce for program residents while teaching job skills. Teens and their families can volunteer to build, harvest and more. Families with kids of any age can also volunteer to prepare and serve dinner for new program residents. For a less hands-on approach, consider sponsoring a TransFARMation box of produce to send to a family transitioning from homelessness.
Volunteers must submit an application and attend a brief orientation. www.solutionsforchange.org/take-action/volunteer.html
Have Brunch in an Urban Garden
Support refugees participating in MAKE (Merging Agriculture, Kitchens and Employment) Projects. Enjoy a globally-inspired meal on Saturdays in the MAKE Café's urban garden in North Park. Each dish is inspired by refugees' home countries and made with seasonal, organic produce grown onsite. After brunch, take a short tour of the garden, led by an intern.
If takeout is more your style, order a family meal with a cultural theme through the Project CHOP (Creating Healthy Opportunities) Kitchen (also a MAKE Project). Global-To-Go meals allow for pick up and delivery Wednesday–Friday in North Park.
MAKE Projects prepare refugees and immigrants for successful jobs throughout San Diego County. Their dynamic, hands-on learning engages English learners and youth to gain real-world work experience and confidence to enter American work culture. www.sdmake.org
Cherie Gough is a home-gardener and food justice advocate who loves volunteering with her family.
_____________