We teamed up with others in the community to create a new digital guide that has essential, up-to-date information for first-time parents and must-have resources for those who are expecting the second (or third) time around. This unique bundle includes advice from local, experienced parents on topics such as breastfeeding, sleep strategies, potty training, nutrition and how to prepare toddlers for preschool.
Thank you to our San Diego Babies & Toddlers Sponsors!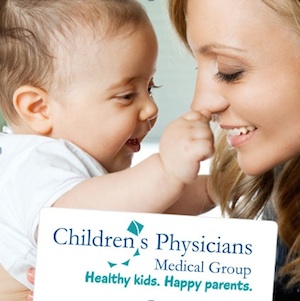 Children's Physicians Medical Group
cpmgsandiego.com/find-a-doctor
Every day, your child is growing and changing. And you know it's important to have a doctor who's an expert in children's unique medical needs. CPMG is proud to provide the growing families of San Diego County and Southern Riverside the only integrated pediatric network of primary care, specialty care and hospital services, as part of Rady Children's Health Network. Our focus is specializing solely in children's health from birth through age 18. Parents can be assured that our pediatricians, with backgrounds and extensive training, will deliver the best care of your little ones.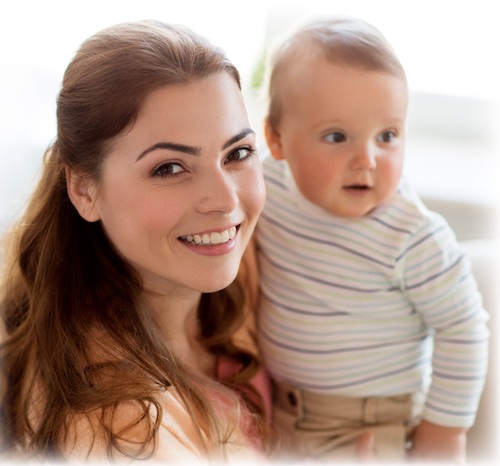 San Diego Regional Center Early Start Program
SanDiegoRegionalCenter.org
Is your baby meeting important milestones? If you have concerns about your child's development, don't wait! Have your questions answered today!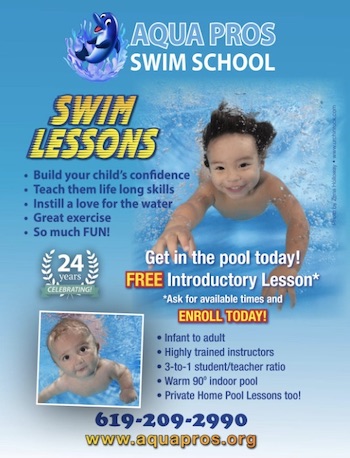 Aqua Pros
aquapros.org
Excellence in aquatics, one swimmer at a time. Our program is designed to help students thrive and become competent swimmers while still offering the most convenient, family-friendly structure for parents. We instruct all students: 2 month old infants through adults. Our swim program is divided into four levels, and class size is kept to three students in a group class and four in a Parent-Tot to allow for individualized instruction.
The Super Dentists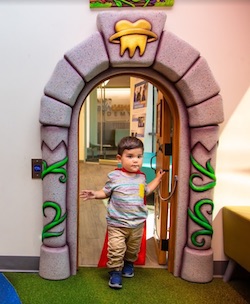 TheSuperDentists.com
We're the largest, most trusted Pediatric Dentistry, Orthodontics & Parent Dentistry practice in San Diego, we see babies, toddlers, kids, teens & parents. Six convenient locations. Call 1-855-GO-SUPER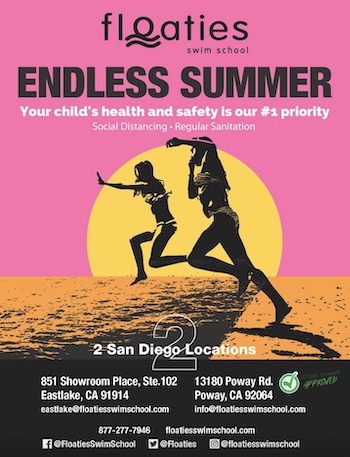 Floaties Swim School
https://floatiesswimschool.com/

Floaties Swim School is the premier swim school in San Diego county. Our facilities are custom built for the needs of infant and toddlers, where they can learn quickly how to stay safe and love the water in a warm and comfortable environment, no matter what time of year. Join us now for semi-private swim classes as the standard and start your child's journey to safety around the water.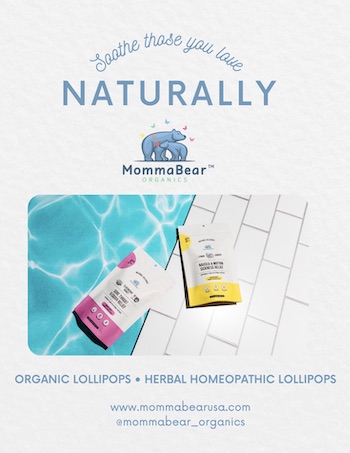 MommaBear Organics
www.mommabearusa.com
MommaBear Organics is a women-led, BIPOC-owned company dedicated to providing organic lollipops and suckers for common ailments. Our herbal lollipops are organic and free from GMOs, gluten, dairy, high fructose corn syrup and artificial sweeteners. MommaBear homeopathic lollipops are artisanal and made in small batches with carefully sourced herbal and organic ingredients. Proudly hand-crafted in the USA. We care deeply about our customers and giving back to our community.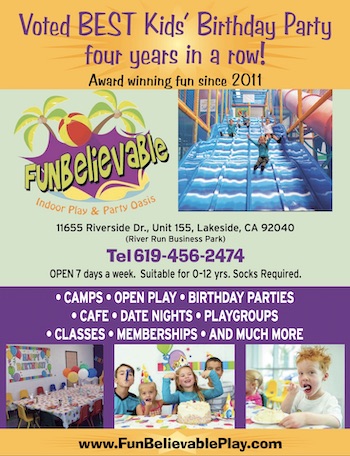 FUNbelievable
www.funbelievableplay.com
FUNbelievable is San Diego's premier, award winning indoor play and party facility for kids under 12. Join us for open play or plan a special event. We specialize in stress-free children's parties. Feel like a V.I.P with a private event.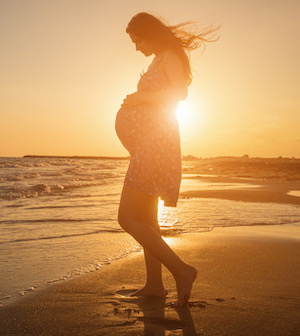 GRACE
www.gracellc.com
GRACE LLC is the most personalized surrogacy agency in Southern California. We are confident that our approach, expertise, commitment, and passion will help you effectively navigate your surrogacy journey. We take pride in our mission, which is to support you from the beginning of your journey to the end… and beyond. We believe that it takes a very special woman to become a surrogate it is essential for us that you are happy, relaxed and supported throughout the whole process. You will not be able to find an agency that has more experience as well as more compassion than GRACE LLC. Becoming a surrogate, you will be the one and only person who can turn a childless couple into parents or an only child into a brother or a sister. You will be financially compensated for your time and energy… You would be helping a family while helping yours financially.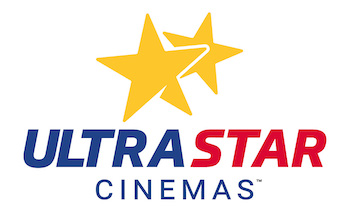 UltraStar Cinemas
ultrastarmovies.com
Moms & Dads: Bring Your Baby to a Movie YOU Want to See! Our Parent Movie Morning & Baby's Night Out showings allow new moms and dads an opportunity to watch a new Hot Hollywood Hit, without worrying about their baby disrupting other guests. Special amenities include stroller parking, dimmed lights, and changing facilities in the auditorium---so you don't need to miss any of the film when tending to your new little one. Selected film title changes weekly. Visit our website for current feature.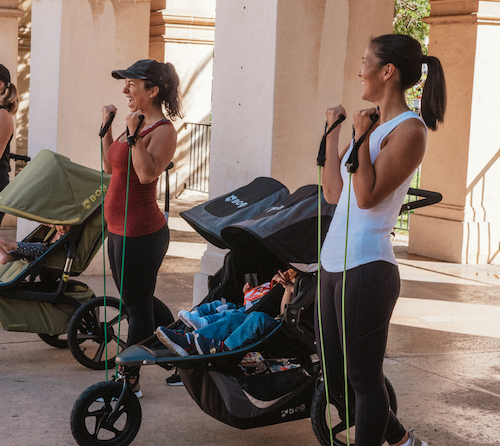 FIT4MOM
sandiego.fit4mom.com
FIT4MOM is the nation's leading prenatal and postnatal fitness program, providing fitness classes and a network of moms to support every stage of motherhood. From pregnancy, through postpartum and beyond, our fitness and wellness programs help make moms strong in body, mind and spirit. Join us for fitness, fun and community at a location near you!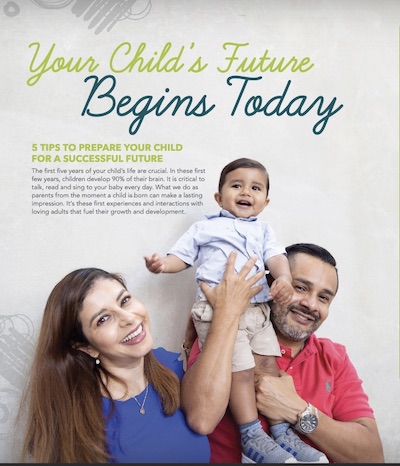 First 5 San Diego
first5sandiego.org
First 5 San Diego promotes the health and well-being of young children during their most critical years of development, from the prenatal stage through five years of age. Our goal is to help ensure that every child in San Diego County enters school ready to succeed. We provide San Diego's youngest children with healthy development screenings, dental care, high-quality preschool and parenting workshops.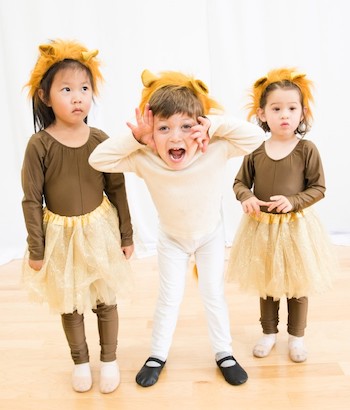 Seaside Arts Center
seasideartscenter.org
Seaside Arts Center is a non-profit organization dedicated to providing equitable arts education in an environment that fosters creativity, compassion, and confidence in each of our students. On site in Carmel Valley, we offer a wide range of dance, theater, voice, and visual arts classes. Seaside Arts Center also offers enrichment classes and camps at community centers and schools throughout San Diego. These programs subsidize our outreach work serving youth at-risk, children with limited access to arts education, as well as our robust in-house scholarship program.