We teamed up with baby and parenting experts to create a new digital guide that has essential, up-to-date information for first-time parents and must-have resources for those who are expecting the second (or third) time around. This unique bundle includes advice on topics such as sleep shaping and strategies, toddler nutrition, snacks for breastfeeding moms, postpartum depression and how to prepare for maternity leave.
---
Thank you to our San Diego Babies & Toddlers Sponsors!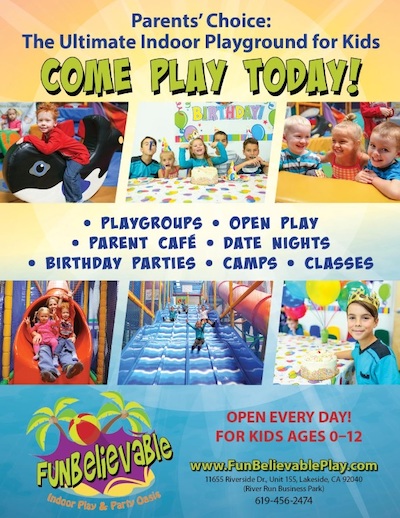 FUNbelievable
www.funbelievableplay.com
FUNbelievable is San Diego's premier, award winning indoor play and party facility for kids under 12. Join us for open play or plan a special event. We specialize in stress-free children's parties. Feel like a V.I.P with a private event.
Well-Mamas Counseling
www.wellmamascounseling.com
Well-Mamas Counseling specializes in working with individuals and families in preconception, pregnancy, and the postpartum period. Well-Mamas Counseling offers a therapeutic and educational healing space that integrates a holistic approach with research-based practices. While we focus on this area of specialty as a practice, we also provide a range of general counseling services.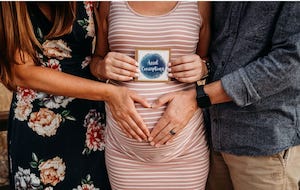 Accel Conceptions
www.accelconceptions.com
Accel Conceptions is the most intimate and unique surrogacy agency in San Diego. Our team at Accel Conceptions has 20+ years of experience and works with the industry's most qualified and accredited psychologists, fertility clinics, and attorneys. We offer unparalleled support, expertise, and passion to guide each surrogate through their surrogacy journey. At Accel Conceptions, you will receive unique and superior support from start to finish. We pride ourselves on our extraordinary commitment and dedication to ensure that each surrogate feels safe, supported, and excited as they embark on their journey. Becoming a surrogate with Accel Conceptions, not only will provide a fair and competitive compensation, but will also provide additional benefits throughout. Helping others to become parents takes a very special woman and we are confident that choosing Accel Conceptions as your agency is the right choice.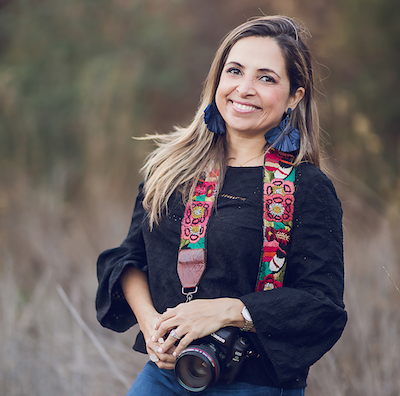 All Colors Photography
www.AllColorsPhotographyBlog.com
All Colors Photography specializes in maternity, newborn, child, cake smash, and family photography. Offering a mix of candid and posed photos, their goal is to create a fun and easy going environment in order to get beautiful timeless images of your family.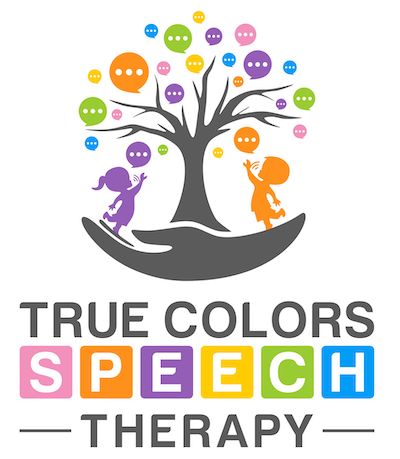 True Colors Speech Therapy
www.truecolorsspeechtherapy.com
True Colors Speech Therapy builds children's communication skills while letting their true colors shine, through personalized one on one sessions, baby sign language classes and caregiver-child language enrichment playgroups.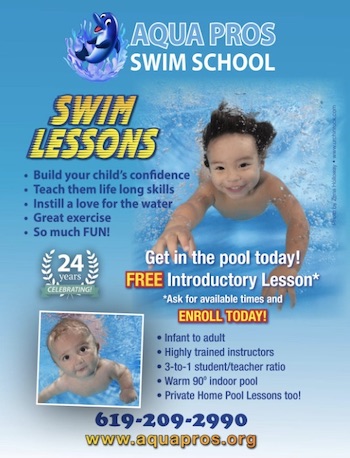 Aqua Pros
aquapros.org
Excellence in aquatics, one swimmer at a time. Our program is designed to help students thrive and become competent swimmers while still offering the most convenient, family-friendly structure for parents. We instruct all students: 2 month old infants through adults. Our swim program is divided into four levels, and class size is kept to three students in a group class and four in a Parent-Tot to allow for individualized instruction.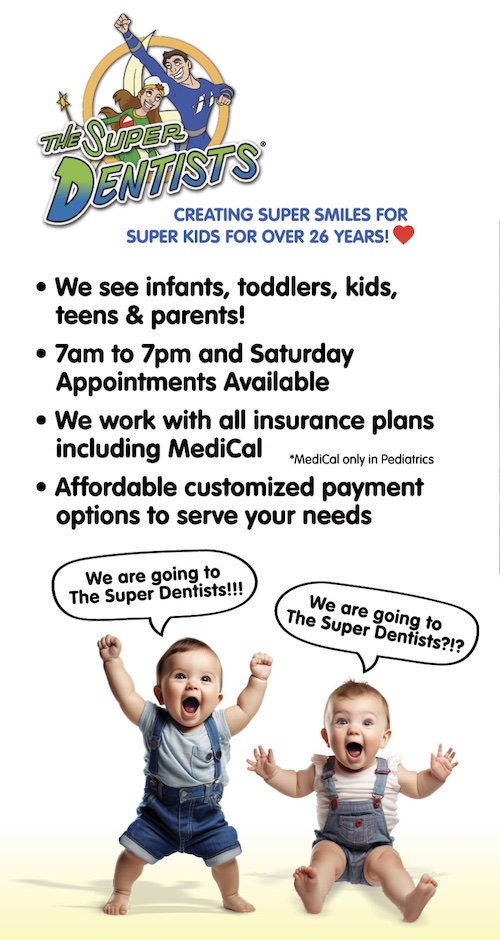 The Super Dentists
TheSuperDentists.com
We're the largest, most trusted Pediatric Dentistry, Orthodontics & Parent Dentistry practice in San Diego, we see babies, toddlers, kids, teens & parents. Six convenient locations. Call 1-855-GO-SUPER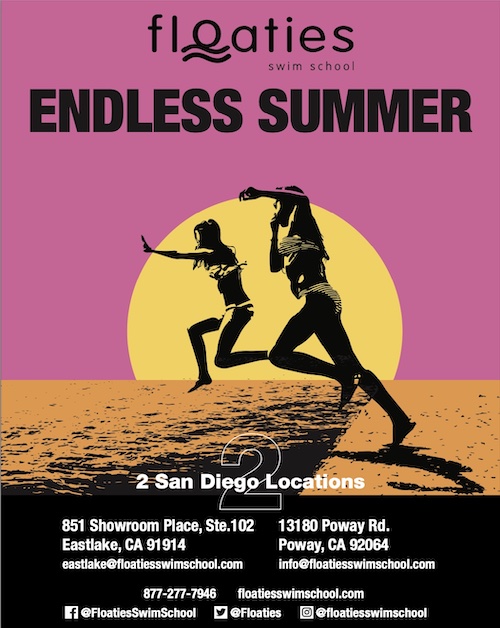 Floaties Swim School
floatiesswimschool.com
Floaties Swim School schools are family owned, private swim schools in San Diego county. Our facilities are built for the needs of infant and toddlers, and our curriculum is thoughtfully constructed to be customized and inclusive for all swimmers ages 3 months and up. Join us now for semi-private swim classes because even if it's cold outside, it's always 91 degrees in our cozy indoor pools.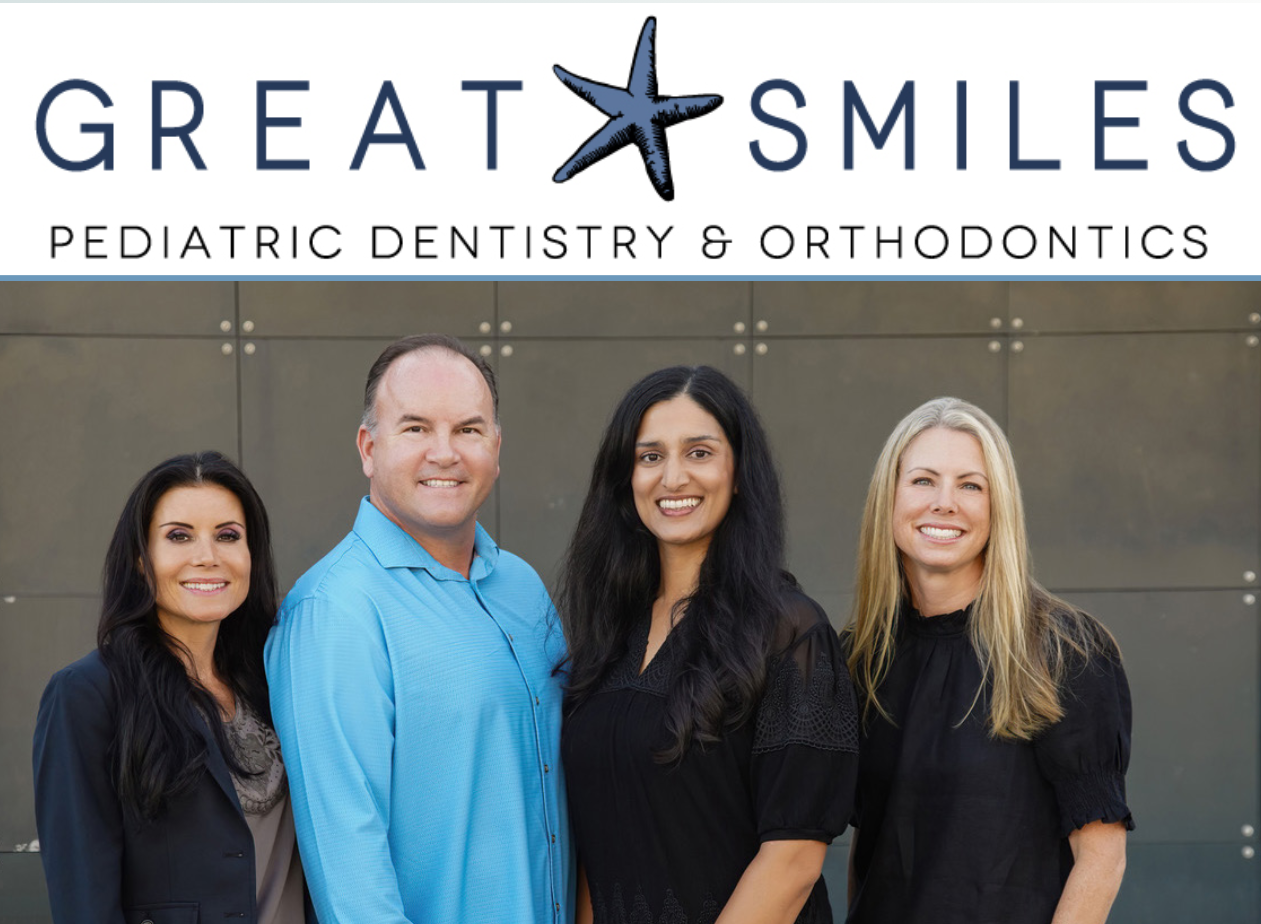 Great Smiles Pediatric Dentistry & Orthodontics
greatsmiles.org
The doctors at Great Smiles Pediatric Dentistry & Orthodontics are prominent experts in their field and we are all parents ourselves. Each child grows and develops on a schedule unique to themselves and our doctors appreciate that and customize the dental visits based on your child's unique needs. We take the time to listen to your concerns and answer your questions. We provide the highest standard of dental care using the latest in technology and research. Our board certified doctors provide compassionate care to each and every Great Smiles patient and give them the confidence to show off their healthy smiles. More than just experienced specialists in their respective fields, Great Smiles doctors are former servicemen, dedicated philanthropists, servant leaders, engaged community members, volunteers and loving family members. Our doctors are leaders who contribute to the overall wellbeing of the community in any way possible. To conveniently serve patients from Carmel Valley to Oceanside, Rancho Santa Fe to Cardiff, Del Mar to Carlsbad and all the communities in between, each location is situated off of a main thoroughfare close to schools and near major retail centers, making it easy to fit appointments into your busy life.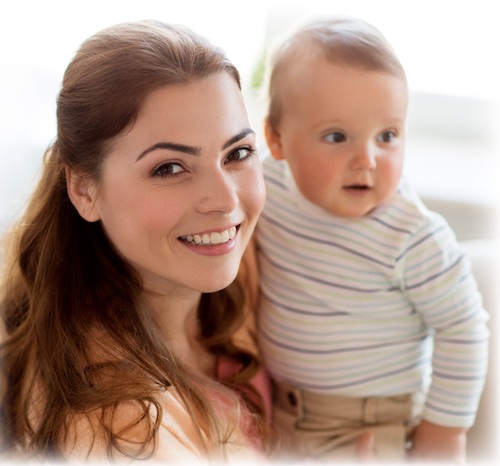 San Diego Regional Center Early Start Program
SDRC.org
Is your baby meeting important milestones? If you have concerns about your child's development, don't wait! Have your questions answered today!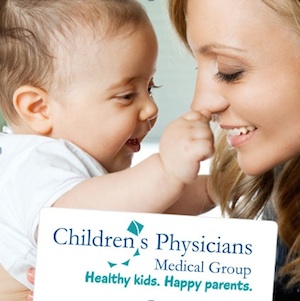 Children's Physicians Medical Group
cpmgsandiego.com/find-a-doctor
Every day, your child is growing and changing. And you know it's important to have a doctor who's an expert in children's unique medical needs. CPMG is proud to provide the growing families of San Diego County and Southern Riverside the only integrated pediatric network of primary care, specialty care and hospital services, as part of Rady Children's Health Network. Our focus is specializing solely in children's health from birth through age 18. Parents can be assured that our pediatricians, with backgrounds and extensive training, will deliver the best care of your little ones.