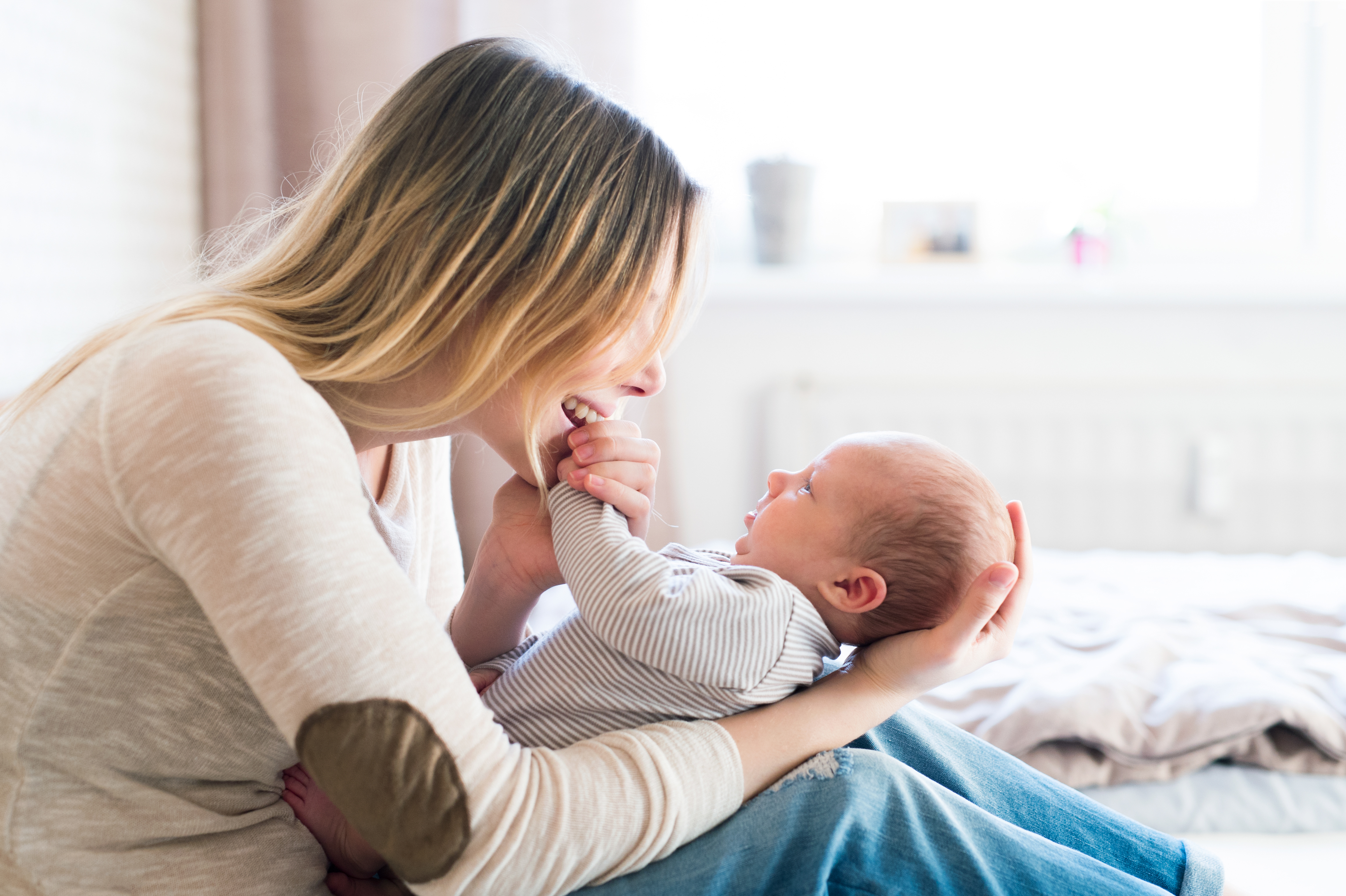 Baby Product Review. New parents can choose from a variety of products that can make every day with that bundle of joy just a little easier.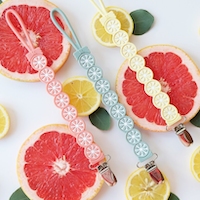 PaciGrip Silicone Citrus Pacifier Clips
$7.99; BooginHead.com
So adorable and practical a the citrus theme, colorful accents with vibrant style. The citrus clips are made of food-grade silicone that keeps pacifiers close and clean while doubling as a teether.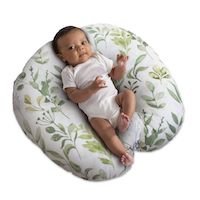 Boppy Newborn Lounger
$33; Boppy.com
Uniquely designed with a recessed interior for a newborn's bottom, this lightweight product is perfectly portable. Soft, wipeable fabric for easy clean up from spit-up and other "oops" messes. Made for babies up to 16 pounds. Designed for baby's awake time only. Handle for easy carrying and travel.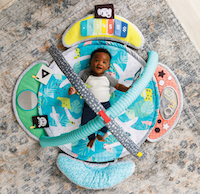 Infantino 5-in-1 Epic Developmental Learning Gym
$69.99; Infantino.com
Brimming with mind expanding exploration - from overhead play to 4 tummy-time experiences to 3 sit & play developmental activity stations your wee wild ones will be dreaming of this delightful destination. Inncludes a magically musical electronic piano, a gigantic tropical play mat, wild-animal flashcards, bewildering baby basic toys, curious sounds, must-touch textures, and majestic colors.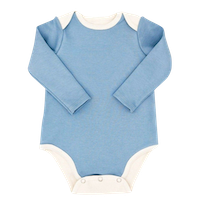 Boom Boom Baby Company Wearable Blowout Protection
$42-$46; www.boomboombabyco.com
This buttery soft long sleeve bodysuit is perfect for cooler days, or hot ones spent in air conditioned spaces. A baby can wear it on its own or as a bottom layer underneath any other clothing. The bodysuits have breathable, waterproof, and antimicrobial backs that contain blowouts when diapers fail.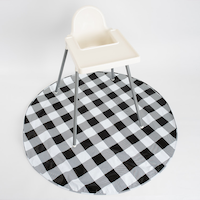 SplatMat
$16.99; BooginHead.com
SplatMat is a durable, reusable multipurpose floor mat that goes under a child's chair to catch spilled food, protect floors during art projects, and folds down easily to travel wherever you need extra protection in public places. Easy to clean – just wipe down with a damp cloth, and the mess is gone.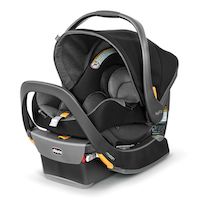 KeyFit 35 ClearTex Extended-Use Infant Car Seat
$249.99; ChiccoUSA.com
Offers more headrest height and legroom for extended rear-facing use. From textiles to tags, ClearTex™ features no added chemicals for gentle, child comfort and parent peace of mind. Top-rated, innovative safety features make the KeyFit® 35 ClearTex™ the easiest infant car seat to install and use correctly.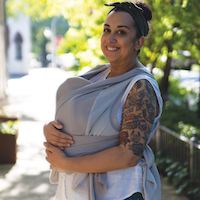 Boppy ComfyHug Hybrid Newborn Baby Carrier
$60; Boppy.com
With a hardware free design, yoga-inspired wraps and a soft structured center panel for baby, the ComfyHug can securely and comfortably carry babies as small as 5lbs. The size inclusive design conforms to your and baby's changing bodies. A removable bolster helps the carrier grow with baby and allows a perfect fit from day one.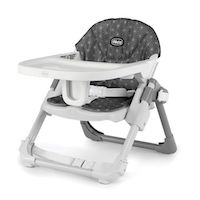 Take-A-Seat 3-in-1 Travel Seat
$49.99; ChiccoUSA.com
This all-in-one seating solution features a chair booster, floor seat and toddler chair, providing the perfect seat for everyday use at home or on-the-go adventures. Straps securely to most chairs for meals or snacks and features anti-slip, non-marking feet. An adjustable, three-point harness keeps your little one secure and the wipeable & machine washable seat pad allows for easy cleanup. Also sits firmly on the floor, providing your child with a comfortable, upright position for interactive play time.
Boppy Luxe Feeding and Infant Support Pillow
$40; Boppy.com
Ergonomically supports you while nursing or bottle feeding. Can be used for bottle feeding, propping, tummy time, sitting and breastfeeding. Versatile to grow and support baby during supervised awake time through first year milestones.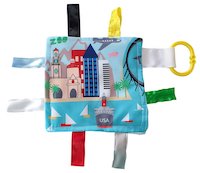 8x8 San Diego City Tag Square
$15.95; BabyJackAndCompany.com
The San Diego-themed fabric includes local buildings, monuments, and staples found throughout the city. Features textured ribbons and fabrics that encourage tactile play and help children develop cognitively, socially, and emotionally through sensory interaction.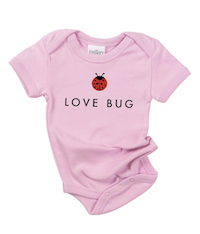 Love Bug Onesie
$21; SpunkyStork.com
Whether you are celebrating Valentine's Day, or just baby love... this lady bug baby bodysuit (or toddler kid's tee) makes the perfect gesture. Grab one for your little babe today.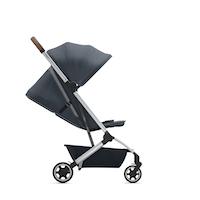 Joolz Aer Stroller
$399; Joolz.com
This compact travel stroller has a one-handed quick fold, patent pending comfort seat and only weighs 13.4 lbs. With our effortless fold, you can easily close the Joolz Aer and throw it over your shoulder in a matter of seconds. A comfortable elastic carry strap makes transporting the Joolz Aer easy, while its compact size fits in the overhead bins and in the trunk of the smallest cars. Provides superior support to your child's neck and back in all positions, including a five-point safety harness, an extended seat back, and an adjustable recline that gives kids 6 months or older a comfortable ride.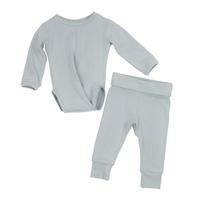 Peasy No Snap Infant Clothing
$18-$44; PeasyCo.com
The no snap onesie is sans snaps, buttons, zips, ties, magnets, or velcro for no-fuss diaper changes on-the-go. Peasy is defining infant and kids gear to provide efficiencies for parents, comfort for kids, and sustainability for the environment. Mom-invented; Ethically created in Carlsbad, California.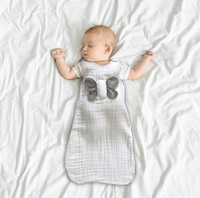 Snuggy Buddy Wearable Lovey Blanket
$49.99; SnuggyBuddy.com
The first wearable lovey to feature a soft weighted attachment at chest level to safely comfort your 6-12 months old while in a crib. The weighted butterfly-shaped attachment mimics parents' comforting touch to provide security and calmness to soothe babies to sleep. Easy in-and-out access for diaper and outfit changes (includes snaps on shoulders and zippers). Portion of sales funds blankets for babies in need through Project Linus.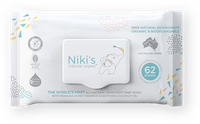 Niki's Natural Wipes
$7.95; Nikis.com
Made with antibacterial Manuka honey and enriched with coconut oil to nourish skin. The wipes have no alcohol, phenoxyethanol, chlorine, petrochemicals, formaldehyde, parabens or phenols. Help maintain the pH of baby's bottom, which is the first line of protection against harmful bacteria and infections.

Motif Medical Maternity Compression Socks
$29.99; https://motifmedical.com/compression-socks/
Designed to expand with you during pregnancy and prevent swelling, circulation issues and varicose veins. They can reduce discomfort in your feet and ankles, support your cardiovascular system by promoting good blood flow, and help you stay more comfortable when you're on your feet for long periods of time.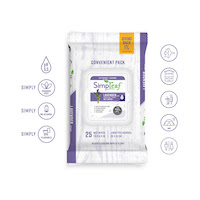 Simpleaf Wipes
$3.99; Amazon.com
Carefully designed to be gentle enough for all skin types, they are alcohol-free so it won't over-dry your skin as other wipes can. The safe formulation would not cause any rashes, allergies, irritation on your skin. Also, thicker than conventional wipes, you can rely on them for cleaning any mess.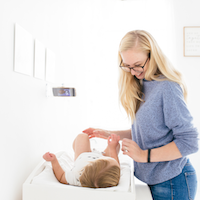 Diapertainment
$20; Diapertainment.com
A simple way to entertain a baby while diapering- it's a clear, angled phone tray that attaches to the wall at the perfect viewing angle for the baby. Play a video on your phone, slip it into Diapertainment and keep baby entertained so you can change their diaper much easier and safer- helping to keep babies still to prevent changing table falls or accidents.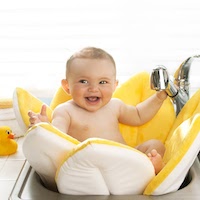 Blooming Baby Bath Lotus
$39.99; BloomingBath.com
The Blooming Bath Lotus has an elegant design, features four petals and a thinner foam. Why would anyone want to bathe their baby in a hard plastic tub when they could surround their little one in the cuddly softness of an adorable plush flower? The Blooming Bath is the winner of the Parent Tested Parent Approved Award.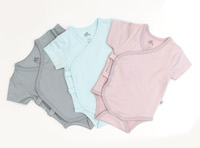 Ollie World Dailies Baby Bodysuits
$18-$22; TheOllieWorld.com
The exceptionally soft, moisture-wicking fabric, brings moisture away from the skin and through to the top of the fabric where it evaporates, leaving the skin dry and baby cool and comfy. The special fabric helps to regulate baby's temperature and prevent overheating as well as reducing rashes and irritations. Available in basic bodysuits and in a wrap style, in three colors; sky, lavender and stone.
Published: March 2021