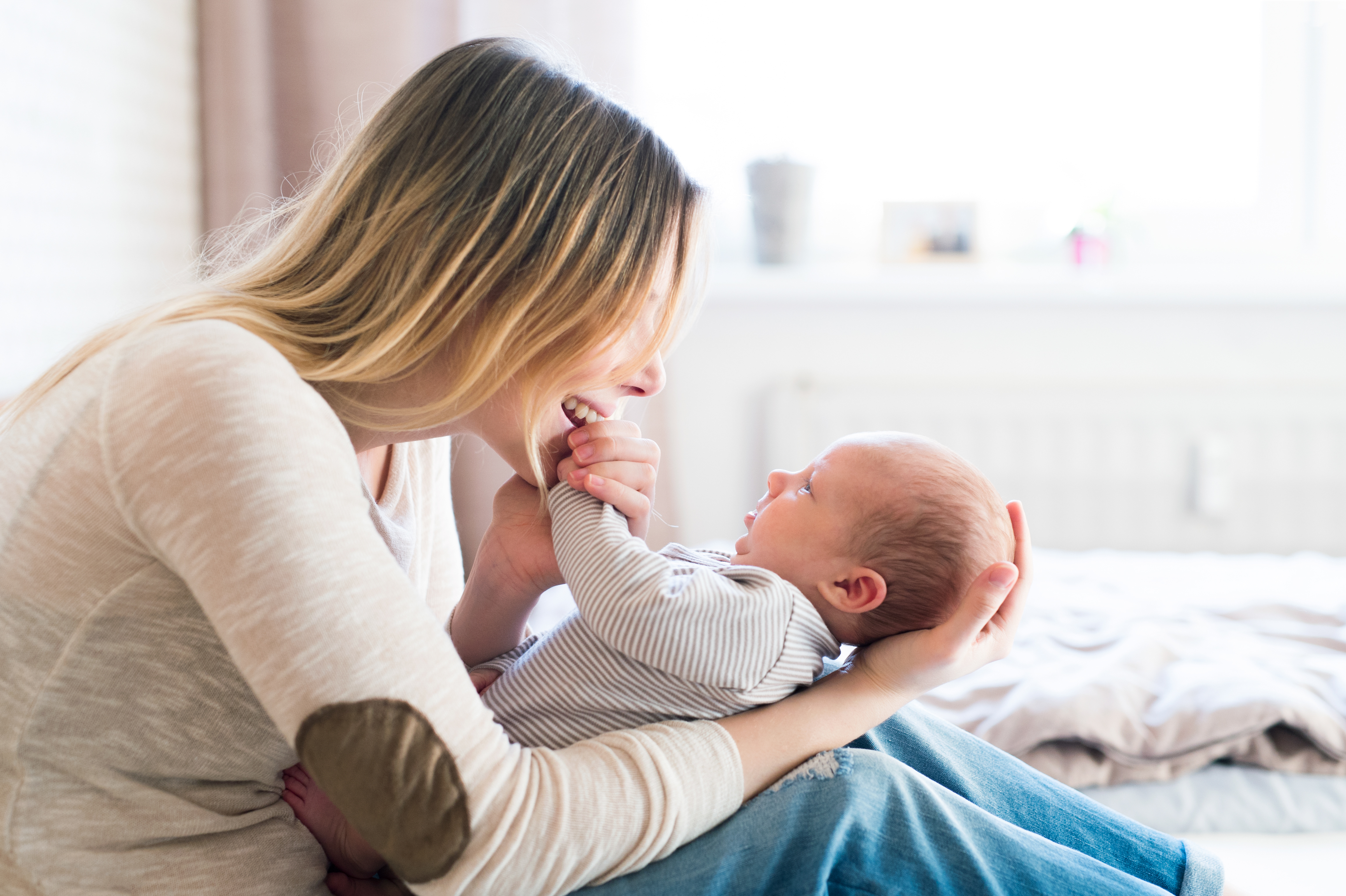 Baby Product Review. New parents can choose from a variety of products that can make every day with that bundle of joy just a little easier.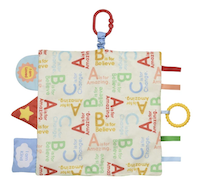 Kids for Culture Affirmation Activity Blanket
$9.98; Walmart.com
This playful blanket is printed with explore-and-learn designs and positive affirmations. Designed to engage and teach babies through interactive features including a teething ring, textured fabric, fabric tabs, satin ribbons, and fun shapes with squeaker, rattle, and crinkle. The travel clip allows the blanket to be attached to bags, strollers, carriers and more.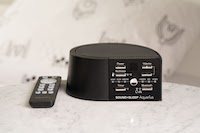 Sound+Sleep Aquarius
$99.95; Soundofsleep.com
Every new mom needs sleep. This high-quality, travel-friendly water sound sleep machine provides mom with the best sleep of her life by capturing the natural ecosystems with professional recordings reproduced in real-time using the latest advanced electronics. With six natural sound categories (ocean, brook, waterfall, meadow, rain, whales) and three sound richness selections, there are 18 options for an enjoyable listening experience whether sleeping, reading, or relaxing during travel or at home.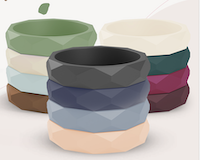 ILI Wearable Baby Teether Stacks
$42; Amazon.com
Teethers are bracelets for mom that double as teething toys for baby. Made of certified food grade silicone, one of the healthiest and most hygienic materials available. Fun, fashion-forward baby essentials. Available in 5 fashion-forward color combinations.
My Little Seaside
$14.99; UnionSquareAndCo.com
Through bright, colorful illustrations, little ones will learn first words like coral, sandcastle, and boat while developing their senses and fine motor skills. Perfect for repeat readings (and crinkling!), this cloth book is packaged with a teether.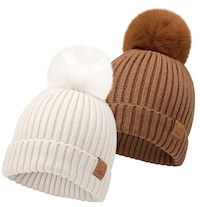 2-Pack Pom Knitted Beanie
$18.96; KeaBabies.com
Crafted with premium soft, stretchy nylon viscose, the Pom Baby Hat snugly fits around your little one's head, providing warmth and comfort during the chilly season. With its lightweight and easy-to-wear design, it is perfect for even the fussiest toddler.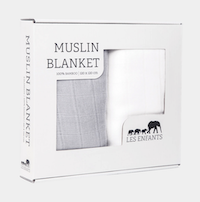 Muslin Blanket Les Enfants
$44; lesenfants.se
Muslin is a delicately woven, breathable fabric. The lightweight weave helps to keep your baby cool on hot days and provides warmth and comfort when it gets chilly. Bamboo is proven to have antiseptic properties, it wicks away moisture better than most other materials and leaves your baby soft and dry.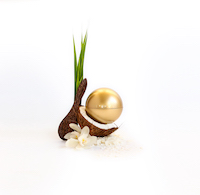 Loloma Pure Organic Virgin Coconut Oil
$32; Amazon.com
Loloma is a pure organic virgin coconut oil (from Fiji). It has many uses from one jar. Can be used for baby/kids for eczema, cradle cap, baby massage and as a natural moisturizer.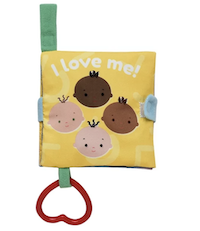 Affirmation & Shapes Sensory Panel Book
$5.88; Walmart.com
This 5-page book has colorful patterns, shapes, and words on both sides. The interactive features include a mirror and crinkle pages for visual and sound stimulation. Each activity page offers visual and sound stimulation.
My Little Zone's Crib Sheet
$36.50; https://mylittlezone.com/
Pack consists of 2 high-quality breathable and absorbent cotton fitted crib sheets made specially for the baby's comfortable and deep sleep. The fabrics are 100 % and anti-allergic. They wash well and won't lose their quality and softness.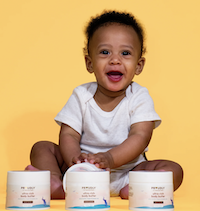 Ultra-Rich Body Butter
$12.99; Proudly.com
Features a dense, yet whipped texture that creates a perfect balance of deep moisture and easy spreadability leaving skin with a silky-smooth glisten and soft to the touch. Features shea butter, argan oil, jojoba oil, rice bran oil, sweet almond oil and squalane along with a familiar sweet vanilla scentthat will usher in a warm and cozy feeling for you and your littlest love. This ultra-rich body butter is a safe and gentle addition to your littlest love's skincare routine — and yours too.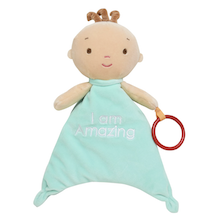 Positive Pals Blanket Dolls with Crinkle and Teether
$5.97; Walmart.com
Babies will be engaged with the soft blanket body accented with satin, knotted corners, crinkle sound and textured teether. The 10" snuggle toy is designed to promote self-esteem, empowerment, diversity and inclusion through play. Choose among the three gender-neutral dolls.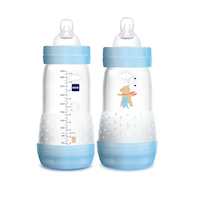 MAM Easy Start Anti-Colic Bottle
$12; Amazon.com
Allows a smooth feeding flow, reducing gas and burps. Large parts make the bottle easy to clean and it self-sterilizes with 3 minutes in the microwave, reducing CO2 emissions by up to 85% and lending a unique time-saving convenience for parents. It is free from BPA, BPS, PVS, lead, and Phthalates and meets or exceeds US and international safety standards.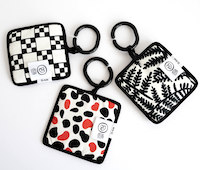 Sensory Hanging Squares
$25; us.ettaloves.com
These scientifically sensory squares are reversible for 0-4 months and 5+ months and their versatile nature makes them perfect to attach to the baby gym, car seat or pram. The patterns have been designed to support babies' cognitive and visual development.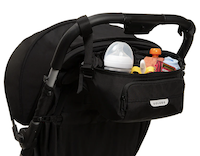 The On the Go Organizer
$45; colugo.com
Designed to fit to your Colugo stroller, this organizer has 2 secure attachment points, 2 cup holders and 3 zippered pockets. It can fit pouches, wipes, pacifiers — the things you need in an instant while you're on the go. It also converts into a fanny pack or crossbody bag for those moments you want to take your valuables with you.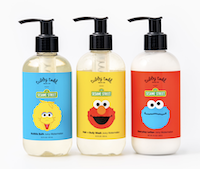 The Tubby Todd Sesame Street Collection
$17-$47; https://tubbytodd.com/
Highlighting three classic Sesame Street characters - Elmo, Cookie Monster, and Big Bird - the collection is also be available in a gift set, including all three body care products Includes Tubby Todd's signature Hair + Body Wash, Everyday Lotion and Bubble Bath in 8.5oz bottles featuring a summery, limited edition Juicy Watermelon scent.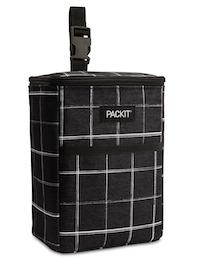 PackIt Freezable Double Bottle Bag
$29.99; Packit.com
The freezable gel lined walls keep baby bottles chilled and fresh, while the spacious design easily fits two tall and wide 8 oz bottles and other keep-cool essentials. Hang it on the stroller handle for easy access or tuck it away in a stroller basket or carry bag. Our new antimicrobial and welded liner ensures leak protection and easy cleaning, making spills a thing of the past. And when the day is over, collapse it, freeze it overnight, and be ready to take on the next day's adventures.
Penetrex
$18.85+; https://penetrex.com
Whether dealing with muscle soreness, sciatica pain post-pregnancy, or general discomfort, Penetrex offers a practical and effective solution to help mothers navigate the physical challenges of the postpartum phase. Penetrex's non-greasy texture and fast absorption make it convenient to use. Penetrex delivers 5-star relief that penetrates discomfort at the source. It is a non-greasy, non-sticky, non-staining, paraben-free, cruelty-free, and vegan soothing cream without the burn, freeze, or strong odor of other relief products.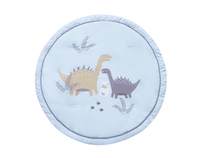 My Little Zone Dino Safari Round Cotton Playmat
$34.95; mylittlezone.com
Your little one will enjoy playtime on this 100% soft, high-quality cotton (excluding the inner filler) round playmat designed for your baby's delicate skin. The polyester filling inside the playmat will make sure your baby is ultra-comfortable. Comes with beautiful packaging, this Playmat will be a perfect gift for baby showers, birthdays, and holidays.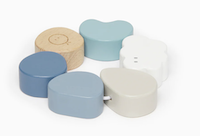 MORI Wooden Grasping Toy
$16; us.babymori.com
MORI's Wooden Grasping Toy is the perfect size for hands to hold. It's made from natural FSC Beech wood and FSC MDF, which is durable and safe to chew - as most things end up in a baby's mouth. It's designed to encourage their fine motor skills and hand-eye coordination through clutching and grasping practice.
MAM Original Pure Pacifier
$14; Amazon.com
The shield and knob are made with bio-renewable materials, including naturally safe and durable, premium quality bio-circular polypropylene that looks and feels just like virgin plastic without the same environmental impact, significantly reducing its CO2 footprint. The Pure pacifier features a durable BPA-free natural rubber nipple that has the signature MAM eco pacifier design with a symmetrical shape that is always right-side up, fuss-free, and helps promote healthy oral development.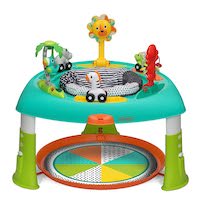 Sit, Spin & Stand Entertainer 360 Seat & Activity Table
$105.99; Infantino.com
This transforming entertainer keeps little ones busy from tiny to toddler. Little ones can spin 360 degrees while exploring 6 engaging interactive toys including light-up buttons that activate music and sound effects. Features three height settings for growing tots. Once little one is walking, transform the entertainer into a stand-and-play activity table with three rolling animal pals. When playtime is done, the toys fold in and the legs fold under the table in seconds. Easy to store, take to grandma's house, or simply move from room to room.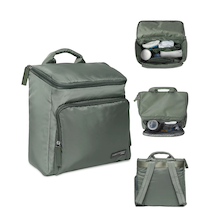 Convertible Backpack Diaper Bag
$37.94; Walmart.com
The modern moments by Gerber sturdy and sophisticated unisex diaper bag backpack is designed to meet all your needs while out and about with baby. This sophisticated bag boasts six pockets that are perfect for storing all your baby essentials including 4 exterior insulated pockets. For your convenience, it also includes a coordinating on-the-go changing pad for quick diaper changes. Adjustable padded shoulder straps make it easy to carry in comfort.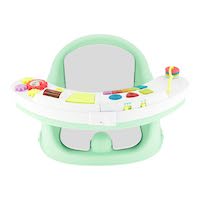 Music & Lights 3-in-1 Discovery Seat & Booster
$59.99; Infantino.com
An interactive play place, snack-time seat, and secure booster all in one. Support early sitters in seat positioner mode, while keeping them happily engaged with 6 fun activities including a light-up piano with 20 songs & sounds. Stimulating play pods encourage sensory development and help build fine motor skills, and are removable for floor play or on-the-go fun. When your little one is ready for a snack, slide the toy pods apart to reveal a mealtime tray with cup holder. Convenient security straps allow the booster seat to easily attach to a kitchen chair, and the soft foam seat is comfortable for baby and easy to wipe clean after mealtime.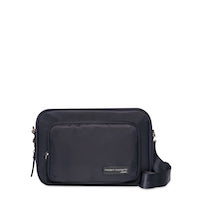 Diaper Bag Clutch
$22.94; Walmart.com
The modern moments by Gerber convenient diaper bag crossbody is perfect for on-the-go travel with baby. This fashion-forward hands-free bag hits perfectly on the hip to keep essentials secure and right at your fingertips while shopping with baby. The adjustable shoulder strap makes it easy to carry in comfort and is perfect for errands thanks to the three pocket design.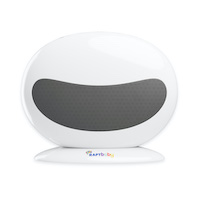 RAPTbaby Smarter Sleep Sound Machine
$59.99; https://raptbaby.com/smarter-sleep-sound-machine/
Sleep Well. Sleep Smart. Neuroscientist designed, patented and tested, Smarter Sleep from RAPTbaby is the first sound machine (and product!) ever created to support sleep and a child's ability to process language. Features: Choice of 8 soothing, brain-building soundtracks (2 each): Classical, Lullaby, Nature, Womb; Induces sleep-enhancing alpha and deep-sleep promoting delta waves; Supports language development; Auto timer (30, 60, 90 minutes & continuous play); Memory feature: remembers last played song and timer setting; Buttons light up for ease of operation in dark rooms; Flexible power option: rechargeable battery or A/C power.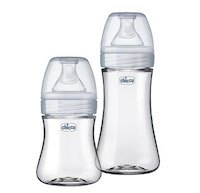 Duo Perfect Balance Glass Bottles
Starting at $19.99; Chiccousa.com
This first-of-its-kind hybrid baby bottle delivers the purity and safety of glass on the inside and the convenience and lightweight durability of plastic on the outside.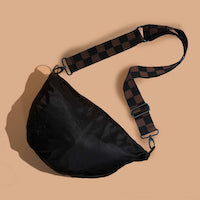 CitiMini Sling Diaper Bag
$72.99; www.citymouseny.com
The sling design is super comfortable and ergonomic; the inner pouches are literally designed to the size of diapers and wipes and a baby/toddler bottle or cup. The fabric and hardware is crafted from high end, water resistant, regenerated nylon and the feel of it in your hands will make you happy. You will use this bag for years to come and for many different stages in your life.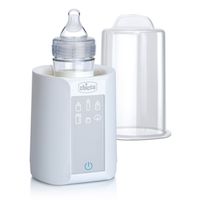 Digital Bottle Warmer & Sterilizer
$59.99; Chiccousa.com
Allows mom to quickly, easily and effectively warm breast milk, formula or baby food. It works for a variety of materials including glass, plastic and silicone and has multiple heating options.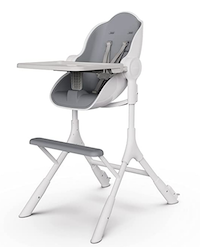 Oribel Cocoon Z High Chair & Lounger
$249.99; Amazon.com
Use this high chair from age 0 to 3 as a safe cocoon for your infant and as a dining chair when they're ready to join the grown-up's table. The Cocoon Z is easy to assemble with a dishwasher-safe tray, removable EVA seat pad that's easy to wipe clean, and 360-degree gliders that won't leave scratch marks on the flooring. With a snug harness, this high chair also provides full back support and footrest to ensure maximum comfort.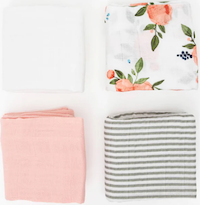 Little Unicorm Cotton Muslin Squares
$44.99; LittleUnicorn.com
Muslin Squares are everything you love about muslin, in a smaller size that is ideal for...almost everything — burping, nursing, feeding, cleaning up, a comfort blanket, play and more. They are gentle on baby's skin and make a perfect gift. Pack of 4.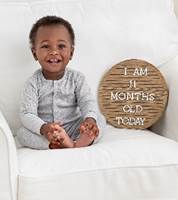 Modern Moments by Gerber Message Pegboard
$14.94; Walmart.com
The perfect addition to commemorate your baby's monthly milestone pictures. With the 188 letters, numbers and punctuations included you will have fun personalizing your pictures from month to month. This letterboard can be used for any special picture, announcement, or moment such as a pregnancy announcement, baby's milestones, etc.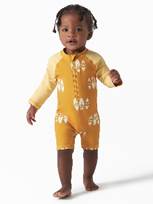 Gerber Childrenswear: Modern Moments
Prices Vary; Walmart.com
Revamping their popular Walmart exclusive collection with new apparel styles and nursery décor and the addition of swimwear and every-day travel essentials that will keep you prepared for every monumental stage of your growing baby's life.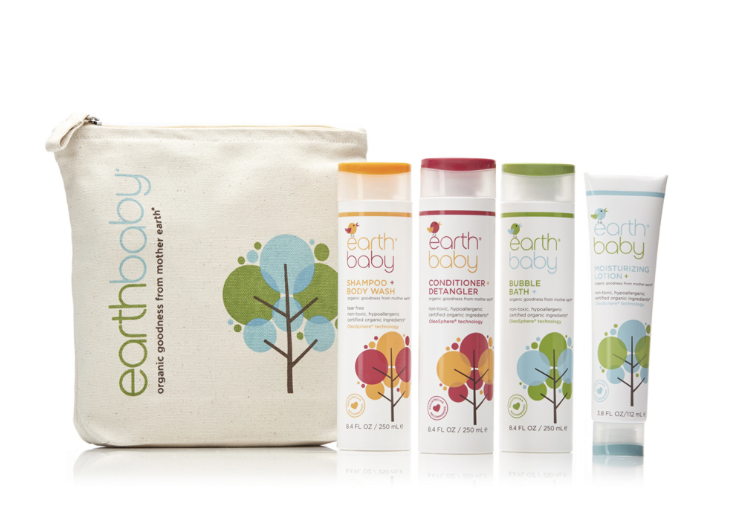 Bath Essentials Kit and On-The-Go Kit
$5–$49; Amazon.com
Earth Baby products provide immediate moisturization and superior hydration, emollient oils and vitamins with a time-controlled release, and dramatically reduced need for high levels of UV filters. They also have a best-selling, moisturizing, organic, hand-sanitizer for even children's hands. All kits come in a reusable canvas bag and the bottles are recyclable.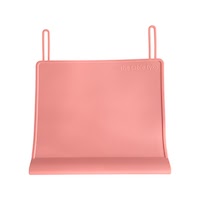 The Table Tyke
$24.99; TheTableTyke.com
It hugs the table not only to keep messes from the floor, but to keep wandering mouths protected from table germs and bumps. Made with medical grade silicone, BPA free and dishwasher safe. Great for travel, it rolls up and stores easily. Perfect for activities such as Play-doh sessions, holiday craft and art projects. Available in 8 fun colors.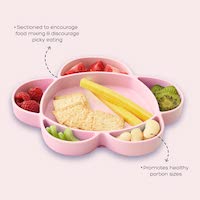 Grabease Silicone Suction Cloud Plate
$15; Grabease.com
Help the little ones learn to self - feed with this confidence-building divided grip dish with strong suction that stays in place on any flat surface, it is sectioned to promote healthy portion sizes and satisfy picky eaters. The sides are deep for easy scooping and designed to promote finger strength and proper pincer grip. Parents will love that Grabease dishes are dishwasher-friendly, microwave-safe, made of 100% food-grade silicone that's durable and odor and stain-resistant.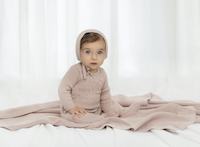 Feltman Brothers Baby Smocked Ribbed Knit Romper & Bonnet
$65.95; https://feltmanbrothers.com/baby-smocked-ribbed-knit-romper-bonnet/
This adorable knit romper and bonnet set will keep your little one comfy and cozy during colder weather. Available in timeless Mauve, Vintage Blue and Ecru colors. Made of 100% cotton. Newborn to 9 months.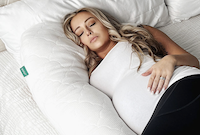 Newton Pregnancy Pillow
$79.99; NewtonBaby.com
Designed for ultimate comfort, our best-in-class, U-shaped Pregnancy Pillow is made with a revolutionary memory foam and fiber cluster blend core — for unmatched support for the back, hips, legs and belly. Generous in size, our premium pillow features a detachable extension for added versatility during pregnancy and beyond, plus an extra-plush cover for clean breathability and an incredible night's sleep.

Kahlmi Baby Massager
$149; https://kahlmi.com/
For new parents who want to keep colic at bay, improve baby's sleep and strengthen their bond with their bundles of joy. It helps improve digestion, lessen fussiness, strengthen immunity, promote body awareness, and more.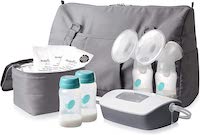 Evenflo Advanced Double Electric Breast Pump
$154.99; Amazon.com
To maximize your milk output, use the independent speed and suction controls on your pump to mimic your baby's nursing pattern. These controls are designed to help you have multiple milk releases (letdowns) and ensure you get the most milk out of each pumping session. To help keep you comfortable, multiple flange sizes are included with your pump. The closed system design makes this pump hygienic, easy to clean, and helps prevent milk back up in the tubing and pump motor, keeping parts clean, dry, and functioning properly. Having a quiet breast pump and multiple power sources will give you the freedom and flexibility you need to pump in almost any location.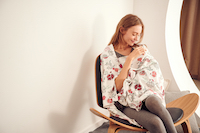 Bamboo Nursing Cover
$36; NestDesigns.com
Made from bamboo cotton blend, this nursing cover is breathable and perfect for all seasons. You and your baby will love how buttery soft and comfortable this nursing cover feels. For wiggly babies, the snap buttons on the sides help keep the nursing cover in place. It comes with a matching portable mini pouch so you can easily throw it into your diaper bag.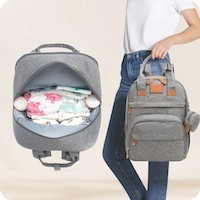 Rove Diaper Bag
$49.96; KeaBabies.com
Comes with 18 storage compartments, stroller buckles, a diaper changing mat, 3 insulated bottle pockets and a pacifier pod. Great for storing baby's diapering needs, clothing essentials, breastmilk supplies and mom/dad's items while on-the-go. Comes with a padded back rest and mesh-cushioned shoulder straps for the extra support you need while traveling with your baby.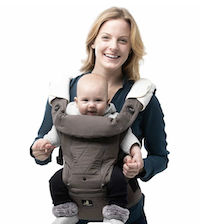 Huggs Hipseat Baby Carrier
$99.95; Abiie.com
Smoothly transition from carrier to crib or car seat with ease. This lightweight, rugged and ergonomically designed carrier is rigorously safety-tested, featuring a patented HIPBELT design and criss-cross strap to keep both parent and baby comfortable.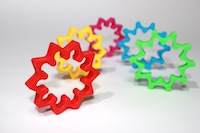 Rising Sun Baby Reversible Teethers
$13.99; RisingSunBrands.com
Made for tiny hands to hold, this all in one teether & play toy will soothe sore gums with ease. Made with ultra-premium BPA-free and phthalate-free food grade silicone. Available in 5 bright and cheerful colors.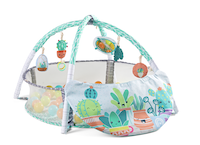 4-in-1 Jumbo Activity Gym & Ball Pit – Succulent
$69.99; 0+
Infantino.com
Equipped with 40 easy to hold balls, 4 sensory engaging toys, 1 giant selfie mirror and 1 colorful rainbow tummy-time bolster. This easy ball pit system makes going from play gym to ball pit simple and quick. Plus, 4 amazing ways to play from overhead play and tummy time to sit and play and an exciting toddler ball pit makes this jumbo sensory-stimulating activity gym & ball pit a one-of-a-kind play experience. When the fun is done, simply store the balls in the mess-free succulent-themed ball bag.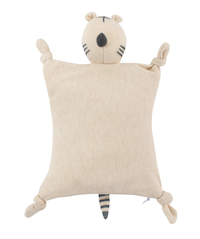 Cuddles Tiger
$25; NestDesigns.com
Cuddles the Tiger loves to be snuggly and warm next to your little one. Filled with buckwheat and cassia seed, Cuddles Tiger's gentle weight helps to soothe your little one and allow them to rest more peacefully. Cuddles is super soft, easy to hold, easy to tote around wherever you go.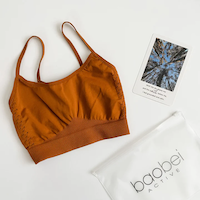 Bao Bei Bralette "Meditate Like a Mother Collection"
$38; baobeibody.com
This set from Bao Bei is perfect for moms. The EARTH bralette includes a meditation that speaks to all women and mothers. The adore bralette features a superior stretch neckline with easy pull down access to feed anytime/anywhere. This bra is made for every mama during every phase of motherhood, inspired by your active pregnancy and motherhood journey.
Updated: October 2023