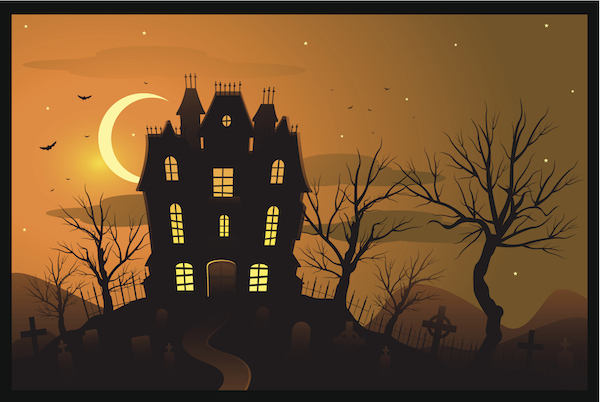 There's no perfect age to start visiting haunted houses; it's all about personality. Some kids simply aren't ready for spooky stuff. Take my son, for instance. He says the garbage disposal is "too scary," and is paranoid about our bathroom ceiling, where he spotted a spider three months ago. Others, like the fearless offspring of local mom Gina Petrone, are nearly impossible to scare. Her kids were unshaken when they opened the garage to meet a 6-foot pharaoh lumbering towards them, snarling and grabbing. "My oldest son, who was just 3 at the time, shouted, 'Hi Dad!' and walked past him into the house," says Petrone.
Chances are, you have a strong hunch about whether your child is ready to visit a haunted house. But if you're still on the fence, here are a few questions to consider before you approve the first trip:
Does he still wake at night?
Does your child require occasional comforting at nighttime? Does he crawl into your bed when he feels scared? If so, I say forget about a haunted house. It's not worth a crummy night of sleep (or five). Remember, when the kids don't sleep, you don't sleep. And that's a frightening proposition for everyone.


How does he feel about the dark?
Does your child turn the lights on in the middle of the day? Is there a nightlight or two in his bedroom? If so, he might not be ready for pitch-black rooms, scary props and strobe lights. He'll probably agree if you tell him what to expect.


What's the scariest thing he's read, or seen on TV?
Here's a good conversation starter. If you weren't already aware, find out what types of scary content he's already consuming. Compare with your knowledge of the haunted house and decide from there.


Have you been through the house yourself?
The most important thing you can do is visit the haunted house yourself. Asking friends how scary it is won't necessarily work. That's because "scary" is subjective. Know your kid, know the house, and you'll be well equipped to make the best call.
Think your child is ready for a haunted house?
Petrone, who ran a haunted house for years, offers a few insider secrets to know.
Haunted houses make money by moving lots of people through as quickly as possible. Actors typically jump from the side or behind in an effort to propel people forward.


Haunt actors tend to avoid scaring the first person in a group, who is typically the bravest. The really fun scares are saved for those at the back of the group.


Haunt actors are not allowed to touch people, primarily for liability reasons. They will, however, get as close to people as physically possible in order to make them uncomfortable.
Not ready for spooky stuff?
Consider these not-so-scary alternatives to put you in the Halloween spirit.
BOOmont Park
Visit Belmont Park each weekend in October for family-friendly crafts, trick-or-treating, costume contests and a pumpkin patch. Also open on Halloween. See www.belmontpark.com for more info.
Haunted Aquarium
Wear your costume to Birch Aquarium's annual event for ages 2 and up. Learn about spooky species like the skeleton shrimp. Stories, crafts and activities make for a fun, festive time. Learn more at https://aquarium.ucsd.edu
Halloween Family Day at Balboa Park
Most museums offer free admission for kids, along with crafts, costume parades and themed surprises. Don't miss the Air and Space Museum's rooftop pumpkin drop. For details, visit http://balboaparkconservancy.org/halloween.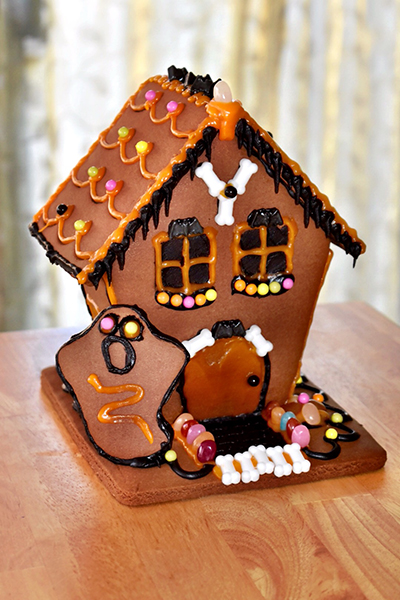 Halloween House kit

For Halloween fun in the comfort of your dining room, why not build your own Haunted House? Trader Joe's offers an affordable chocolate cookie kit that's as much fun devouring as it is decorating.
---
Anne Malinoski is a contributing writer and mother of two boys. She's afraid of spiders, too.
Updated: October 2018