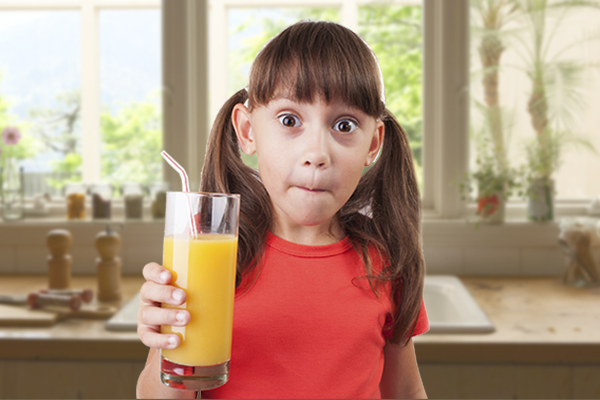 Many people enjoy playing tricks on each other on April 1. Keep the spirit of this offbeat holiday alive with fun-loving, good-hearted pranks that keep everyone in the family laughing.
Good-Hearted April Fools' Day Pranks for Families
Let's Have Cake for Dinner
Make meatloaf in a round cake pan. Cover the entire thing with mashed potatoes (as if you're icing a cake). You could even write "April Fools' Day" on top with ketchup. The family will be shocked when they see they're having cake for dinner!
Waterworks
This harmless prank is sure to raise some eyebrows. Use a cotton swab to carefully dab gel food coloring around the rim of a kitchen or bathroom faucet spout, right where the water comes out. When the next person turns on the faucet, they will be treated with a colorful surprise!
Tricky TV
There are two fun pranks for couch potatoes:
1. Take the remote and stand in another room while your kids are watching TV. Randomly change the channel or mute the volume. They'll be baffled!
OR
2. Remove the batteries from the TV remote. For extra fun, leave the TV on your favorite channel before taking out the batteries. The next person that tries to change the channel will have a difficult time of it!
Sneaky Spiders
Is someone in your family easily spooked by spiders? This simple toilet paper trick is sure to get a reaction. Just unroll the toilet paper slightly and draw a spider (or bug of your choice) directly on the paper a few sheets in. Then roll it back up and wait for the priceless reactions.
Bubble Wrap Fun
After the kids go to bed, put bubble wrap under a bedside rug or bathmat (the big bubbles work best). When they get up, they'll be greeted with loud popping sounds! Who needs an alarm when you have bubble wrap?
Wacky Wardrobe
Swap Dad's socks with your daughter's. Replace your youngest son's boxers with his brother's. You get the idea.
Tight Toes
Stuff tissues or socks into the toe of your child's sneakers. Be ready to help when they discover their shoes don't fit.
Cereal Swap
Do the kids eat cereal for breakfast? Surprise them by exchanging the bags inside the boxes. They may think they're pouring Honey Bunches of Oats, but will get Cheerios instead. For extra fun, add a drop of green or red food coloring to the milk.

More Funny Stuff
Did you know?
1. Orson Welles pulled off a famous hoax in October 1938 when millions of Americans heard on the radio that Martians were invading the planet.
2. In 1957, the British Broadcasting Corporation (BBC) news show "Panorama" convinced viewers that Swiss farmers were enjoying a bumper crop of spaghetti. They aired footage of Swiss peasants harvesting strands of pasta.

----------------------



Want more family-friendly April Fool's Day prank ideas? Be sure to visit our "April Fools' Day Fun" Pinterest Board!